Features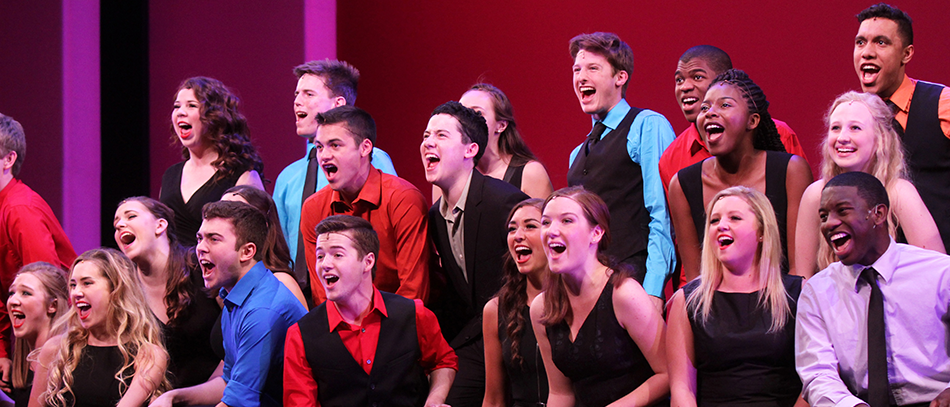 Ben Platt To Host the 2017 Jimmy Awards
APR 3, 2017
Every year, the National High School Musical Theatre Awards, better known as the Jimmy Awards, honors high school students from across the country. This year's ninth annual event is the biggest yet — 74 high school students from 37 regional programs will compete for Best Performance by an Actor and Actress. The 2017 awards will be hosted by 23-year-old Ben Platt, whose performance in Dear Evan Hansen is one of the most talked-about of the Broadway season.
"He is the bright young talent who is getting great reviews," says Charlotte St. Martin, president of the Broadway League, which took over management of the program in 2015. "I think it's terrific when our host can be a bit closer to the age of the kids performing because it means a lot to them. To have one of the highly acknowledged talents of this season host reflects the importance of high school musical theater from people they will relate to."
Also planned for this year is a special tribute to Jimmy Nederlander, who passed away last year. "We are presenting a celebration of his life in Broadway," she says about the tribute. "While it is a competition, it's really a celebration. All of these extraordinarily talented kids are celebrating theater and their lives in the theater, which makes it very special, so we want our tribute to Jimmy to reflect the spirit of the night."
Students will perform in the tribute and throughout the night. Just think of how gifted the pool is when Eva Noblezada, a 2013 finalist currently starring as Kim in Miss Saigon on Broadway, didn't even win her year! But she did get that role because a casting director saw her at the Jimmy Awards.
And it's not all about winning, as St. Martin said. It's a chance to honor all these talented students. "One of the things that I find remarkable about Broadway is what a close community it is, and you see it being developed that night with these kids," she says.
One more new addition this year is the launch of the Inspiring Teacher Award. "It will be the first year we will be recognizing two teachers because, at the end of the day, every student has been inspired by a teacher," says St. Martin. The inaugural recipients are Brendan Jennings from John Burroughs High School and Larry Robinson from Central Academy of Technology and Arts.
Look out for more news as it gets closer to the event on June 26.
Sugar, Butte...
Audience Rewards ...