Features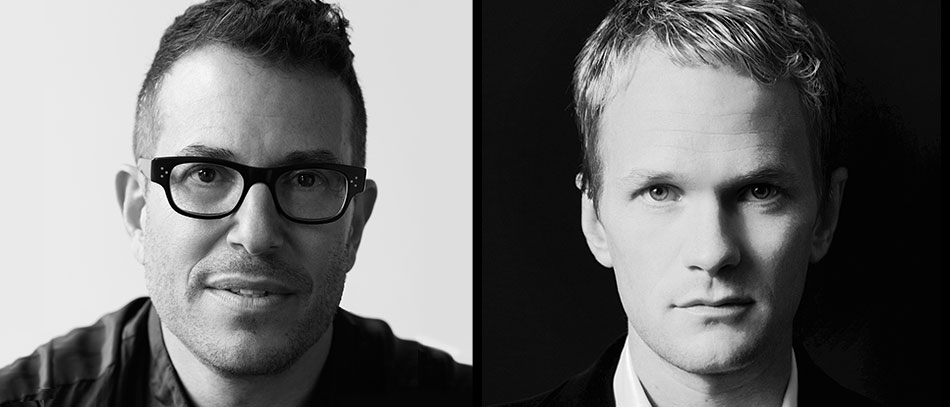 Director Michael Mayer Returns to Hedwig
DEC 10, 2013
"I didn't know exactly what it was, but it was really compelling."
That was Michael Mayer's reaction way back in 1995 when John Cameron Mitchell, a young actor with whom he had recently worked, showed Mayer a musical monologue that he had been writing with composer Stephen Trask.
It was about a young East German man breaking all the rules as a rock singer after life plunks him down in the middle of Kansas.
That compelling piece would become Hedwig and the Angry Inch, which is making its eagerly anticipated Broadway debut at the Belasco Theatre on March 29 with Neil Patrick Harris in the title role. And Mayer, the Tony Award®-winning director of Spring Awakening, has had what he calls "a very peculiar relationship" with Hedwig from the very beginning.
Not long after reading it, he helped put together a few one-night presentations of the piece to show potential producers. But when the time finally came for Hedwig to make her way off-Broadway, Mayer was already committed to a Broadway musical that he had co-created.
He had planned to be part of a major off-Broadway revival of the piece with the original cast about six years ago. But now Mayer is instead headed back uptown with the character and her motley crew. Like the rest of his creative team, Mayer says it is his job to make sense of that move on an artistic level.
"John and Stephen have been wonderfully articulate in their production notes that each production should be site-specific," Mayer says of Mitchell and Trask's published script. "If you're doing Hedwig in a church basement or a black-box theatre, you incorporate that. So our challenge is: Why is Hedwig performing this concert at the Belasco Theatre, and how did she get there? "And there's a lot of fun to be had with that."
The plans have been in motion for years to bring Hedwig to Broadway, but Mayer and the producers decided to wait until their dream leading man, Harris, had finished filming the long-running TV show How I Met Your Mother. Mayer remembers saying, "Let's get him, even if we have to wait a year."
Harris, for his part, is extremely glad that they waited and that Mayer was attached. "Michael Mayer's work on both American Idiot and Spring Awakening speaks to his ability to present rock shows in a fun, accessible and yet tender way," Harris says. "But when I heard that Michael was originally asked to direct the very first incarnation of Hedwig and the Angry Inch, even before the off-Broadway production, I felt like it was meant to be. Full circle."
"While Hedwig may seem like an edgy punk-rock musical -- and in truth it handles serious and sensitive subjects with some aggressive music -- it is at its core a show with tremendous warmth and heart," Harris continues. "Michael is the perfect choice."
Harris's appeal to a younger demographic, thanks to projects ranging from Mother to the Harold & Kumar movies, played a huge role in encouraging the producers to go to Broadway. And Mayer pointed out another ringer within the creative team: Spencer Liff, a former Broadway baby who is now an Emmy Award®-nominated choreographer on So You Think You Can Dance? (He and Mayer also worked together on the Broadway-on-TV saga Smash.)
"Spencer has really been at the forefront of what the kids are doing right now," Mayer says. "He's been working with Neil, and he has a wonderful sense of Neil's body and what he can do."
More than anything else, he's just glad that those audiences – and Mayer himself – will have another chance to be acquainted with Hedwig. "When the off-Broadway reunion didn't happen, I felt like my date with destiny had been postponed again," he says. "And now it's here."
Give the Gif...
Hedwig On Broadwa...