Features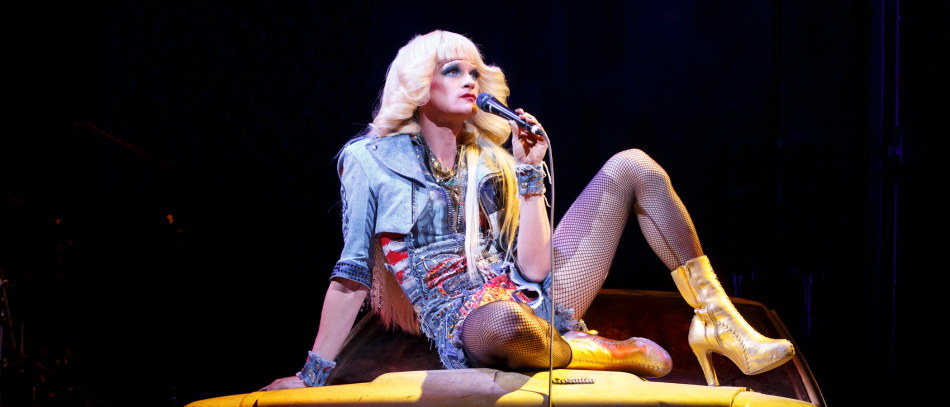 Hedwig and the Hetrick-Martin Institute
JUN 24, 2014
Unfurl the rainbow flags and color yourself lavender! Pride is busting out all over this month.
The 30 days of June are a nonstop celebration of the gay community in cities across the U.S., leading up to next weekend's festivities in New York City. The annual LGBT (Lesbian, Gay, Bisexual, and Transgender) Pride march on June 29 commemorates the 1969 uprising against police harassment of patrons at Stonewall, a gay bar in Greenwich Village.
On Broadway, where the June issue of Playbill magazine sports a rainbow atop its cover, the theater community has been celebrating its diversity and inclusivity in countless ways: from the acknowledgment of same-sex spouses and their modern families at award shows to the plethora of characters on stage representing a full spectrum of gender and sexual expression.
And then there's the quadruple Tony Award–winning rock musical Hedwig and the Angry Inch.
Created and directed by gay artists — writer John Cameron Mitchell, composer/lyricist Stephen Trask, and director Michael Mayer — and starring beloved gay icon Neil Patrick Harris, Hedwig is also making a unique contribution to the community through a special partnership with the Hetrick-Martin Institute, an organization devoted to providing social support and educational programming for at-risk LGBTQ (the Q stands for "questioning") young people.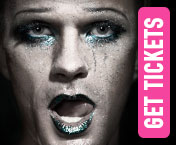 "I think it is really important for the theater to be connected to the world," says Hedwig lead producer David Binder. "I wanted to create this relationship with HMI that speaks to what's happening in the theater and what's happening in the world in a very concrete way. What is so unique about this situation is that all the artists, the creative team, and all my coproducers were very supportive of having a relationship with a charity all the way through the life of the production, making it an integral part of our DNA, as opposed to a one-night charity event." They have all given up something for the cause, he explains: A portion of every ticket sold for Hedwig — amounting to about $2 per ticket — will go to HMI.
"It is really a blessing for our organization to be a part of something so groundbreaking like Hedwig and to communicate such a positive message to a large audience about LGBT and young people," says Thomas Krever, CEO of the Hetrick-Martin Institute. "And to be part of such a stellar production just makes it all that more meaningful."
Started in 1979, HMI is the nation's oldest and largest organization serving LGBTQ youth today. In 1985, in partnership with the New York City Department of Education, HMI also helped set up the transfer public school now known as the Harvey Milk High School. "Our position is that education is a right and not a privilege," Krever continues. "All the students at Harvey Milk have experienced bullying and harassment to the point of detriment, so this is a safe haven for them. We provide the space as well as the emotional and supportive environment; we provide counseling and crisis management, and also arts and cultural programs to ensure that these young people get a well-rounded education."
"You don't get the full picture of how at-risk these kids are until you go there and see for yourself," says Hedwig composer and lyricist Trask, who has participated in a performance-studies class at the Harvey Milk school. "If it weren't for HMI, these kids would be on the street or they wouldn't be able to get an education at all. They are not just having trouble with their identity; they are not even welcome in their own homes or in their neighborhoods. They really have no other options because of who they are in terms of their gender identity or their sexuality. The school is literally saving their lives."
The Hedwig/HMI partnership, Krever notes, sends a "powerful and affirming message that shows that LGBT — particularly our transgender — young people should not and cannot be marginalized. But what makes this partnership so valuable, even beyond the message, is, frankly, the dollars," he adds. "The money helps HMI to continue to provide free services to our young people, whether it is our homeless street outreach or our hot meal programs. We recently launched Saturday programming, so now young people have access to our services, including showers, clothing, and food six days a week."
The story of Hedwig — about a "slip of a girlie-boy" from East Berlin who makes it across to America after undergoing a tragically botched sex-change operation — was developed by Trask and Mitchell in the mid-1990s at SqueezeBox, a Friday-night punk rock party at a West Village nightclub in New York City. Mitchell was inspired by a myth about the origin of love as related by the Greek philosopher Plato 2,500 years ago. According to the parable, human beings once lived as cojoined pairs: Two sets of these pairs were single-sexed (male or female), while a third pair was composed of opposite sexes. But then they were split apart by a jealous god and we have been searching for our missing halves ever since. "It has a lot to do with human nature, which by its very nature is incomplete," Mitchell remarks. "We need food, we need air, and we also need love and acceptance. And this myth that perhaps we were born deficient really resonates for people."
"We started out with a story that focused on a rock singer," composer Trask recalls. "It was a meditation on the other half and what that other half might have been." Then, at a certain point in the writing, a female character began to take shape, based on Mitchell's memories of the German babysitter who looked after his younger brother when they growing up as "Army brats" in Europe. "We already had at the heart of the story this notion of split halves and dualities," says Trask. "So when we brought in a drag character who then became transgendered, who came from another culture — Communist East Berlin — but was living in capitalist America, all the themes fit in nicely." Trask continues. Mitchell adds, "Of course, the concept of the other half can be interpreted in a lot of ways, you know. By the end of the show, Hedwig has moved on past Tommy [the rock singer] to find, perhaps, the beginning of an inner wholeness."
Hedwig and the Angry Inch originally premiered Off-Broadway in 1998 with Mitchell playing the lead. Mitchell also adapted and directed a movie version 2001, and the musical has since become a global hit. In the intervening years, the LGBT community has, of course, made numerous strides. President Obama, in a proclamation for LGBT Pride Month this year, stated, "We celebrate victories that have affirmed freedom and fairness, and we recommit ourselves to completing the work that remains."
"These are indeed very exciting times, but we cannot just rest on our laurels," says HMI CEO Krever. "When I was a young person, the national coming-out age was 21. In 2014, it is between 13 and 14 years of age. So while, on the one hand, you want to celebrate, on the other, we have a greater responsibility as adults. We know that in 2014 the No. 1 reason for homelessness among young people, aside from poverty, is their sexual orientation and gender identity. So we want to make sure that our young people have caring adults in a support system that will help them think through these critical major life decisions. It is incredibly powerful for young people to bear witness to the whole Broadway community embracing not just Hedwig but LGBT and the full spectrum of identity."
Making Brita...
#ThrowBackThursda...