Features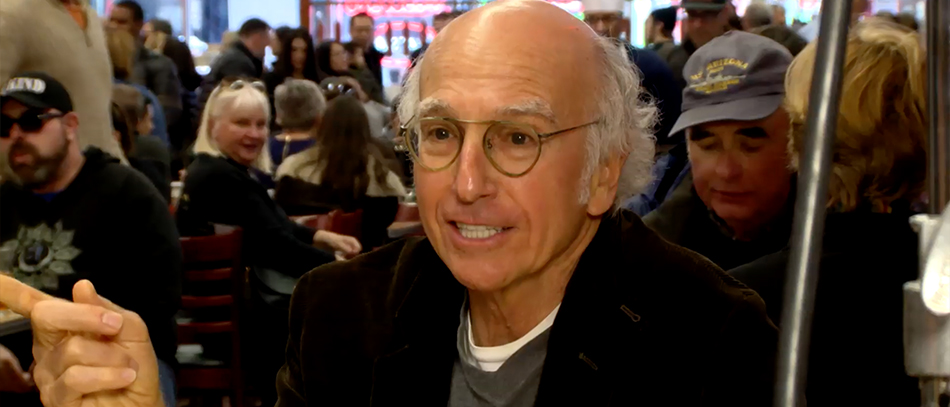 Larry David's Double Debut in the Red-Hot Broadway Comedy Fish in the Dark
DEC 19, 2014
Larry David, the creator and star of Curb Your Enthusiasm and creator of Seinfeld, makes his Broadway debut this spring in a big family comedy: Fish in the Dark.
Already the most anticipated show of the spring 2015 season, Fish in the Dark is scheduled to begin previews at the Cort Theatre on February 2, with opening night set for March 5.
David hasn't discussed his new venture in detail, but described the play as a "comedy about a death in the family," and recounted the genesis of the play in a recent interview with fellow cast members. "My close friend's father died, he started talking to me about it, and it just sounded like a great idea for a play," he explained. David, a native of Brooklyn's Sheepshead Bay, added, "I haven't been in a play since the eighth grade, so it's a pretty crazy thing to take on."
Not so crazy, according to Anna D. Shapiro, the Tony-winning director tapped to shepherd Fish in the Dark to Broadway. "This is the kind of big, ensemble comedy that used to be on Broadway all the time," says Shapiro, whose credits include August: Osage County, Of Mice and Men, The Motherf**ker With the Hat, and the current revival of This Is Our Youth. "The structure is old-fashioned, and I say that as a great compliment. I don't think anyone is going to be disappointed."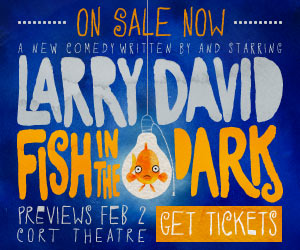 When approached about collaborating with David, Shapiro was already an enormous fan, calling him "the formative comedic voice" of her generation. "If I'm feeling blue or stressed out, I turn on Seinfeld," she says. "It doesn't matter how many times I've seen an episode." She loved the Fish in the Dark script and was relieved to sense an immediate connection with the 67-year-old Emmy winner when they met. "He's this incredibly well-mannered person who loves to mess around with playing a deeply ill-mannered person," she observes. "I felt such affection for him so quickly."
Shapiro describes Fish in the Dark as a "a straight-up comedy about what happens after the patriarch in a family dies. Many great plays are about that, but Larry brings his own absolutely original spin to it." David plays a son of the deceased, Rita Wilson is his wife, and the cast (most of whom play family members) includes expert comic actors Jayne Houdyshell, Rosie Perez, Ben Shenkman, Lewis J. Stadlen, Jerry Adler, and Marylouise Burke, plus younger players Jake Cannavale, Jenn Lyon, Jonny Orsini, and Molly Ranson.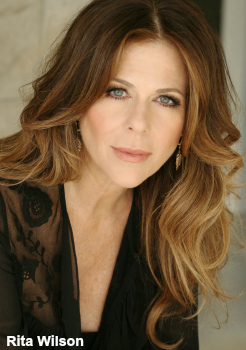 David decided to write the play, according to Shapiro, after seeing Tom Hanks in Lucky Guy, the 2013 Broadway hit written by another master of multiple media, the late Nora Ephron. "He heard the laughter and became interested in the way laughs happen in a play," she explains. "He thought, I want to do that. And when you're as singularly gifted as Larry David, driven to figure out what's funny about the most mundane things in life, it's natural to turn to a medium you haven't worked in."
Shapiro, who began her career at Chicago's Steppenwolf Theatre, has helped shape comic works by Bruce Norris (The Pain and the Itch, Domesticated), Stephen Adly Guirgis (Motherf**ker), and, of course, Tony winner Tracy Letts (August: Osage County). But she is quick to point out that writers, not directors, hold the key to getting audiences to embrace edgy characters such as the one David created in Curb Your Enthusiasm. "Those guys are interested in human fallibility, and they understand that humiliation is funny," she says of her favorite contemporary writers. "Most of the plays I direct deal with a certain familial dynamic. People are at their worst in that model — and when you're dealing with death, and you're laughing? That's genius. Larry knows how to say what we're all thinking in a way that's both forgiving and generous and that allows us to laugh at ourselves."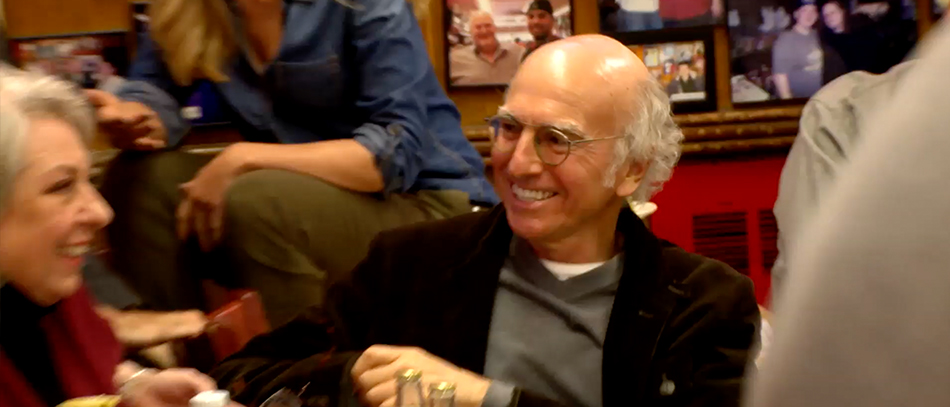 The director's role, Shapiro explains, is to make sure a play is structurally sound and to create seamless transitions from scene to scene. With Fish in the Dark, she began by explaining to David that a scene on stage can't "cut" and pick up five minutes later, as it can on television. "I like helping to figure out that part of the storytelling," she says. Shapiro made David laugh out loud when she opined that a line he had written for Wilson's character was "too crass," a note he rarely heard at HBO. "I said, 'On TV, you guys don't have to like someone for two and a half hours.' He understood that and asked, 'Can my character say it?' And I said, yes."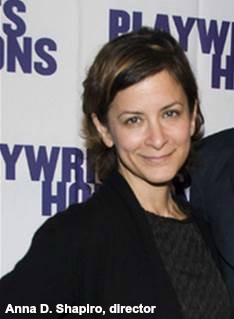 David, on the other hand, is giving Shapiro a master class in the nature of comedy. "I'll suggest something, and he'll say, 'You can't do that, because it has too many feelings. That won't be funny if there are feelings.' I'm working with a new kind of material and he's working in a new medium, and we're trusting each other's expertise as we go through this together. Every day we're working on making it real, making it true, and making it funny."
Most importantly, says Shapiro, Fish in the Dark is a proper play, not an offshoot of David's TV hits. "Larry has created a protagonist who is presented with a problem, has to figure out how to deal with that problem, and in the course of dealing with it, is changed. That's not Curb Your Enthusiasm, that's a play. And Larry is not playing the character he played on Curb. Everything he does is going to be a version of Larryin the 'I can't believe he just said that' way, but it's not that guy; he's not winking at the audience. What's happening on the stage is really happening — his character is going through something, which happens to be really funny." Known for her no-nonsense, no-bull demeanor, Shapiro pauses before concluding, "Sometimes plays can be about joy, and it's pretty special when you get to do one like this."
Stomp: An NY...
Spring 2015 Broad...