Features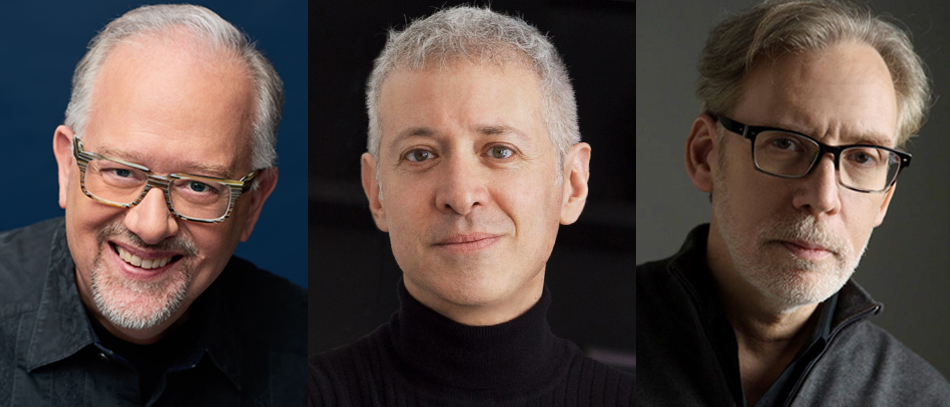 Legendary Women, and the Team Behind Them
JAN 17, 2017
When Doug Wright, Michael Korie, and Scott Frankel, the creative team behind the celebrated smash Grey Gardens, began work on their latest musical, Wright had a clear goal in mind for himself and his fellow theater vets: "I told these guys that we have to write a musical that would appeal equally to Heidi Klum and Naomi Wolf."
The resulting show, War Paint, which begins previews March 7 at Broadway's Nederlander Theatre, explores the rivalry between Helena Rubinstein and Elizabeth Arden, the two very different but similarly ambitious women who pioneered and dominated the cosmetics industry in the early 20th century. Inspired by the book War Paint: Madame Helena Rubinstein and Miss Elizabeth Arden — Their Lives, Their Times, Their Rivalry, by Lindy Woodhead, and the documentary film The Powder and the Glory, War Paint opened at Chicago's Goodman Theatre last year with Michael Greif directing and Patti LuPone and Christine Ebersole starring as, respectively, Rubinstein and Arden.
The Broadway production retains those powerhouse players, though lyricist Korie, chatting with librettist Wright and composer Frankel after a rehearsal, notes the show has undergone substantial changes since its Chicago run. "We've done significant rewrites, structural and thematic," Korie says, musing, "I don't know of anybody who revises as much as we do. It's a fluid process of constantly refining."
The three found particular motivation, not surprisingly, in recent political developments. "I don't think it's any secret that we thought we would be premiering a musical about powerful women in the age of our first female American president," says Wright. "That's not what is happening, and I think it's given us a heightened sense of urgency and mission. The election was a painful reminder of how far we still have to travel for gender equality, and it makes telling the story of two powerful, energetic, successful women even more necessary than it was two months ago."

The makeup moguls, both from humble origins — Arden grew up on a farm in Canada, Rubinstein in a working-class family in Poland — became the richest self-made women in America, cultivating distinct and starkly opposed personae, which suited the aesthetics of their brands. Frankel points out that Arden, whose extracurricular passion was horse racing, projected "a WASPy aristocracy — Queen Elizabeth is an Arden client — where Rubinstein was exotic, which was in some sense a code for Jewish."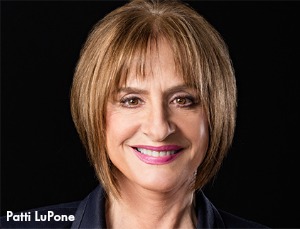 It was David Stone, who is producing War Paint with Marc Platt, who envisioned LuPone as Rubinstein. "Then when Christine came along," says Wright, referring to Ebersole, who earned a Tony Award working with the trio on Grey Gardens, "David saw the absolute beauty of that. And all three of us were beyond thrilled that we got to write for these two women. We feel a bit like those old musical theater writers who got to spend all that time in the same room as Merman."
Ebersole and LuPone — who "had known each other for 40 years but never worked together," Frankel points out — naturally wound up informing the creative process. "Sondheim has written about what it's like to write for a star," says Korie, "and I think it's thrilling. Because stars are very intuitive about what's right for them, and they can read a house instantly. They know things we don't know, so it's a constant dialogue."
Frankel was intrigued by the contrasts his leading ladies posed: "Christine is tall and blonde; Patti is shorter and dark. Vocally, Patti is known for her incredible belt, where Christine is known for a more silvery kind of soprano. Though we flip it too; I make them both sing about just about every style in the show."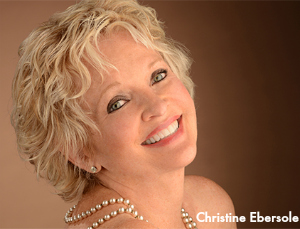 The musical, which follows Rubinstein and Arden into their decline and dotage in the 1950s and '60s, kicks off in the '30s, when the women owned salons around the corner from each other on Fifth Avenue. The legend is that they never met, though author Woodhead, who worked in public relations for more two decades, observes "they were surely in the same room at some point," and may have been kept apart by minders.
The possibility of no confrontation was nonetheless "so delicious," says Frankel, that his colleagues sought to honor it on stage. "We may have them singing together in different locales, or having similar thoughts, so that the actresses are singing together without the characters singing together."
Other stranger-than-fiction facts presented additional challenges and opportunities. "Amazingly, Elizabeth didn't want to promote her husband to a title within the firm, and she hired Helena's chief creative person away. Then [Arden]'s husband got angry and cheated, and she fired him and he ended up with Helena." In the production, John Dossett plays Tommy Lewis, Arden's husband, and Douglas Sills is cast as Harry Fleming, a composite of Rubinstein's erstwhile ally and another man who worked closely with her.
Another man who pops up in War Paint is Charles Revson, founder of Revlon, whose fortunes rose as Arden's and Rubinstein's were falling. After World War II, Korie explains, "society changed, and sex became a bigger part of commerce and advertising. The women wanted nothing to do with that. So they refused television, and, in the void, Revson jumped in and demolished them. These women were so focused on each other that they didn't see the real threat."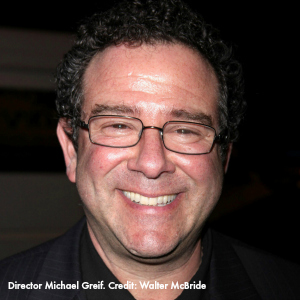 Both women also paid huge prices for their success, enduring "fractured marriages and fractured lives," Woodhead observes. "They were tough women. They didn't have time to be nice." Korie adds, "They tapped into women's fears of becoming successful while they were sending them out into the world with the confidence that makeup gave them. So did they make them free, or exploit them?"
Or as Frankel puts it, "Were they fairy godmothers, or pushers? Or both? We definitely explore that and we put that question out there, but we leave it to the audience to decide what they think." War Paint's collaborators also found and mined the vulnerability in their seemingly indomitable subjects, particularly evident as Arden and Rubinstein age.
"They became so moving to us as they found themselves losing out on the promises they'd made of eternal youth," says Wright. "On one level, cosmetics address the fear of growing older, but if you take that to its logical conclusion, I don't think it's melodramatic to suggest it's about warding off death. And we're all afraid of that. You can be interested in makeup or fashion or not, but everyone is concerned about mortality."
2017 Spring ...
Patti LuPone and ...
You might also like: