Features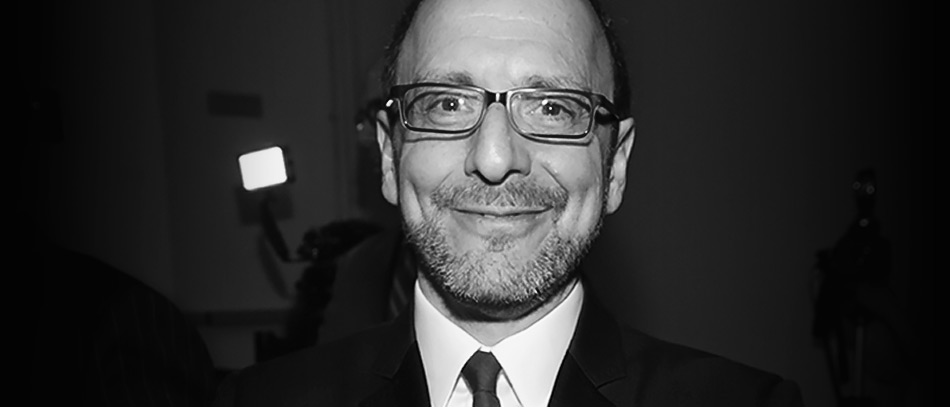 Director Lonny Price Readies Norma Desmond for Her Close-Up
JAN 31, 2017
Glenn Close made theater history two decades ago with her unforgettable portrayal of Norma Desmond, the faded silent-screen diva poised for a comeback, in Sunset Boulevard. This week, she returns to Broadway to play the same role in a new production of the sumptuous musical, written by Andrew Lloyd Webber, Don Black and Christopher Hampton.
The revival, which begins performances on February 2 at the Palace Theatre, is directed by Lonny Price, whose last Broadway production was Lady Day at Emerson's Bar & Grill starring Audra McDonald. "What makes it really exciting is that Glenn was so willing to reinvestigate the material in a fresh way," says Price. "I thought it was very brave of her to say, 'Let's start again' — especially when she had such a triumph the last time." Close received her third Tony Award for her original performance in 1995. "She's a very brave actress in the best way. She's not afraid of looking unattractive or bad, just very eager to serve the material in a very truthful way. So it didn't feel like I was re-creating something that was done before; we could get in there and look at this woman with all of the experience that Glenn has had in the last 20 years."
Price says that the 1950 Billy Wilder movie classic starring Gloria Swanson that inspired the musical is one of his top 10 favorite movies of all time. The musical closely follows the movie plot: Ambitious but impoverished screenwriter Joe Gillis stumbles into the secluded world of the former screen goddess Norma Desmond. Repulsed, fascinated, and then inexorably drawn in, he is persuaded to share in Desmond's delusions of recapturing her past glory.
"Having been in show business most of my life at this point, a lot of the themes of the story resonate with me: attachment to fame and fantasy, sanity and insanity," Price continues. "I feel that we create these women when we are on sets with them, giving them anything they want just to keep the machine rolling. And then it goes away and they are left very altered by the experience. A lot of women of a certain age have paid a great price to be stars in some ways. I have a great empathy for them."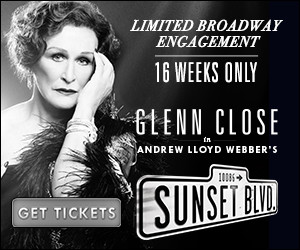 Price isn't exaggerating when he claims that show business is part of his DNA. Raised in New York City's Queens, he was hooked at the age of 5 when he was taken to see the original production of Oliver! at the Imperial Theatre on Broadway. "I always say this: When you are a nice Jewish boy, your parents take you to the theatre; it's one of those things. And if you don't want your little boy to go into the theatre, you should not take him to see Oliver!" he adds, laughing. "I wanted to be up there on stage because it looked like so much fun." So, of course, he enrolled in the Performing Arts High School and then went on to Juilliard to study acting. He also started a writing correspondence with Stephen Sondheim when he was 14 and managed to score an introduction to the megaproducer of the day, Hal Prince. Before long he was working as an office boy in Prince's office and he was hired as a production assistant on the Prince-Sondheim masterwork Pacific Overtures. "Those two men have been my theater fathers for the last 40 years," says Price. He pays homage to both men in Best Worst Thing That Ever Could Have Happened, the documentary Price made about the Prince-Sondheim–George Furth flop Merrily We Roll Along, in which Price played a starring role.
Getting back to Sunset Boulevard, the actor turned director says the story is not just about the deranged ex–movie star, it is also about a community of ambitious people all seduced by the allure of show business. "Everybody is wildly ambitious and narcissistic; she just happens to have it to a larger degree," Price explains. "But think about it: Those original silent-film stars were the most famous people in the world. The most famous images were Mickey Mouse, Charlie Chaplin, Mary Pickford, Douglas Fairbanks, and Gloria Swanson. Their fame was so extraordinary because they transcended language. In this country they were royalty — they had their own train cars and they closed schools when they passed. So it is about how much these people are willing to sacrifice their lives for this fantasy of fame and fortune. Glenn understands this world and this character very much — she has been a movie star for 35 years — though she is not in any way Norma Desmond," Price adds. "Glenn is very sane, very grounded, and very practical. And she is generous with her actors. She is not a diva."
Price premiered this current revival of Sunset Boulevard last Spring in London at the English National Opera, where it enjoyed a sold-out limited engagement and garnered for Close the Evening Standard Award for Best Musical Performance. "This has a very different feel to it than the original production," says Price. "I think we are looking at it through modern eyes, in a way. The age difference between Norma and Joe is not taboo anymore. And this seduction of that stardom and holding on, it is really about holding on to things at any cost. And tragedy that results in that behavior." Noting that the story ends unhappily for Norma, for Joe (played by Michael Xavier), for Joe's girlfriend, Betty (Siobhan Dillon), and for Max, Norma's loyal manservant (Fred Johanson), Price adds, "It's heartbreaking because everybody loses."
The set for the original production, which opened on Broadway in 1994, "was hyperrealistic — you felt that the ashtrays and the tea spoons were all there," notes Price. "And the acting was a little more abstract — I think even Glenn would say this — a little more grotesque. This time, the set is deconstructed and the performances are more naturalistic. It is really told from Joe's point of view, so it takes place in his mind, on a sort of deconstructed soundstage."
"I think that when you give an audience everything, their participation is not required. In this show, we have a chandelier that is 12 chandeliers all clumped together. When you see that, you know this is an opulent house. You don't need to see the walls and the pictures hanging on the walls or the fancy crystal. Your mind fills in what we want you to feel from that large gesture of something that is very iconic. I find that's the best kind of theater."
The set also provides for a very rare occurrence in recent Broadway musical memory — the accommodation for a 40-piece orchestra on stage. "This is arguably Andrew's best work; the score is beautiful," says Price. "It is almost like a lush, romantic movie score and it has got great stakes and high emotions and deals with big themes. I think the orchestra supports the show in a very profound way. I don't think the music has ever sounded better. The conductor and musicians being so visible to the audience very much fits into the concept of the story unfolding as fragments from Gillis's mind. It is as though we were recording the soundtrack to the film with this gorgeous symphony orchestra. I hope people will see this material in maybe a new way."
Patti LuPone...
It's As If She Ne...