Features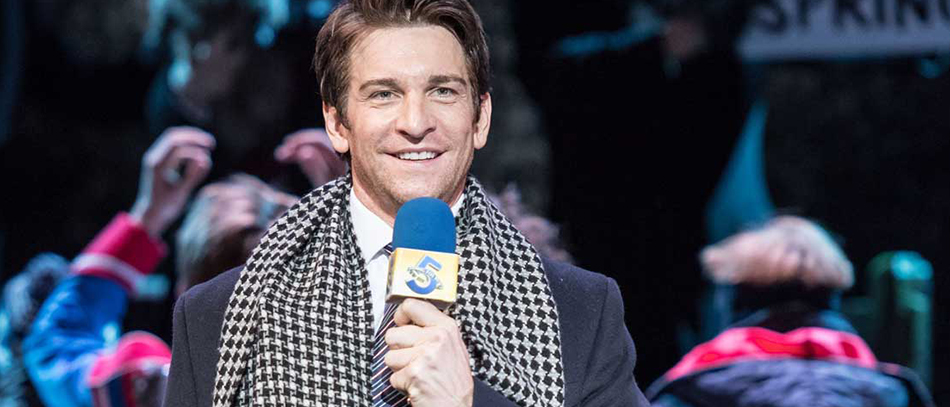 Reliving the Same Day For a Musical You'll Want to Relive Again and Again
NOV 15, 2016
Composer, lyricist, and performer Tim Minchin was about to perform a sold-out gig at the Beacon Theatre on NYC's Upper West Side as part of the New York Comedy Festival one recent November day, and he has loved being back in the city. "I'm here — and I want to be part of the scene," he tells me.
The U.K.-born composer grew up in Australia, but for the last couple of years he has been based in L.A., working on an animated film called Larrikins that he's written and is codirecting for Dreamworks.
But he actually began his career as a performer first, after graduating from the Western Australian Academy of Performing Arts in Perth. And he has continued to do it ever since, including appearing most recently in an arena tour of Jesus Christ Superstar in the U.K. in 2012 and a production of Tom Stoppard's Rosencrantz and Guildenstern Are Dead in Sydney in 2013, complementing and existing alongside his work as a writer of musicals too. In 2010, he premiered Matilda, the first musical he wrote, based on the Roald Dahl novel of the same name, at Stratford-upon-Avon in the U.K., before transferring to the West End (where it is still running) and Broadway (where it ends an almost-four-year run in January).
"That was the luckiest thing that happened to me in a series of incredibly lucky years for me, and I'm so proud of it," he comments. But he also admits that when it was brought to Broadway, "I found the whole experience overwhelming, and maybe I missed a fundamental part of what it is to go to Broadway. I couldn't immerse myself in the culture of it." So now, for his second show, Groundhog Day, he is arriving both with more experience and also ready to become a part of the city. "When we brought Matilda here, it had already transferred to the West End and done its thing and won its awards. But Groundhog Day is still a work in progress. It's not finished till it opens. We're still on the journey."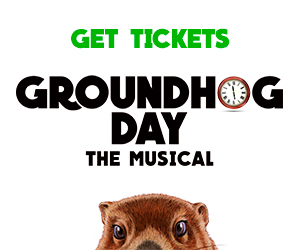 That seems particularly appropriate for a show that is about a man on a journey himself, as the lead character, Phil Connors, a Pennsylvania TV weatherman, finds himself trapped endlessly repeating the self-same day when he goes to report an annual event that seeks to predict the coming season's weather. The title of the 1993 film it is based on, scripted by Danny Rubin, has entered the language for representing days that seem to repeat themselves in our lives. But it's a show about déjà vu that paradoxically is like no other musical you've ever seen.
Minchin has teamed up with Rubin and Matilda's director, Matthew Warchus, to bring it to the stage, and Minchin says, "Without a doubt, this musical belongs on Broadway — it was written with the intention of getting it here. Why it is fun and why I think that people will enjoy it is that it is both a deeply traditional and deeply untraditional piece. It has story bones that it shares with much of classic musical theater about small-town life and generosity and nonjudgmentalism, like The Music Man, but at the same time also it's very twisted-up and belongs very much to now, especially its humor and its darkness."
He's very proud to be part of the current Broadway scene again. "Broadway is such an amazing town at the moment — musical theater really feels like it's a properly-moving-forward genre again. And I feel like quoting Frank Sinatra: To actually be a part of it all is amazing."
He's also understandably nervous: "I'm incredibly excited, but it's nerve-racking. It's a big town and there are a lot of shows. I'm a bit afraid of being an outsider. But the more time I spend here, the more I realize that the industry is full of generous and welcoming people. I feel embraced — very embraced — by it."
He even welcomes the competition: "There's nothing more exciting as an artist than having a sense of being part of a movement or era. You don't know till you have the benefit of hindsight how to define that era or movement. But there definitely seems to be one going on, obviously with Hamilton but also all the way to Avenue Q and The Book of Mormon — musicals that have complex and strong ideas, and aren't just spectacles. It feels like a good time to be around."
Introducing ...
Turning a Hit Mov...
You might also like: