Features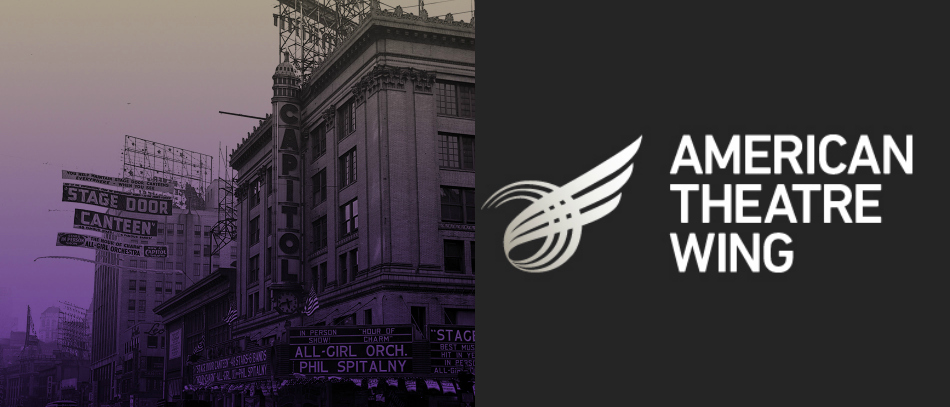 The American Theatre Wing Takes Flight
MAY 11, 2015
When you enter the American Theatre Wing's headquarters just off Times Square, it's not surprising to see a Tony Award on display in the reception area.
That shiny, spinworthy silver medallion is the most visible symbol of the 98-year-old service organization that created the Antoinette Perry Awards in 1947. But even in the midst of prepping for the June 7 Tony telecast on CBS, a coproduction with the Broadway League, Wing President and CEO Heather Hitchens happily takes time to chat about her organization's many initiatives — including introducing a brand-new Tony for excellence in theater education and a redesigned website offering access to a treasure trove of digital content.
"I like to say that the Wing is an almost-100-year-old startup organization," says Hitchens, a friendly redhead who took the reins in 2011 after four years as executive director of the New York State Council on the Arts. "It has a glorious history, but it continues to reinvent itself as the needs of the theater community have changed." Once best known for running the Stage Door Canteen and other relief projects during the two world wars, the Wing now offers support to emerging regional theater companies, fledgling composers, promising student actors, and more. "Essentially, the Wing is concerned with making sure we have the next generation on the stage, behind the scenes, and in the audience."
Central to that mission is the Tony Awards. "I look at the Tony telecast as a powerful advocacy tool," Hitchens declares. "How many stories do you hear of people like [2013 best actor winner] Billy Porter watching the Tonys [as a kid] and thinking, I want to do that? The fact that we can reach more than 7 million people and shine a light on the performing arts is critically important." The telecast also allows audiences across America to get a preview of what's new and exciting on stage. "People who tune in to the Grammys and Oscars have already heard the music or seen the movies," notes Hitchens, speaking just before former winners Alan Cumming and Kristin Chenoweth were announced as cohosts. "They tune in to the Tonys for the live performances — and nobody can put on a live performance like we can."
The Wing's partnership with the Broadway League — the national trade association that includes theatre owners, producers, presenters, and general managers — allows all segments of the industry to come together on Tony night. "We populate our committees with artists who are at the top of their game, like our chairman, [six-time Tony-winning costume designer] William Ivey Long," says Hitchens. For the first time this year, a special Tony will be awarded for excellence in theater education, open to K–12 teachers. A three-step review process winnowed down 700 completed applications to 29 finalists, and the winner, chosen in consultation with Carnegie Mellon University, will be treated to a night at the Tonys and a $10,000 grant to his or her school.
Operating on a relatively modest annual budget of $2 million, Hitchens and her staff of eight distribute grants to artists and simultaneously seek foundation grants to expand the Wing's own programming. Last fall, a dozen theater companies from Los Angeles and Fort Worth, Texas, to Brooklyn received $12,000 in much-needed operating support, and the Wing was awarded $225,000 from the Doris Duke Foundation in support of its media programs. A priceless asset is its 800-hour video archive of "Working in the Theatre" seminars dating back to 1979. These roundtables have attracted stars such as Glenn Close, Angela Lansbury, Stephen Sondheim, Tommy Tune, Joel Grey, Nathan Lane, and dozens more. "We've taken that entire archive and put it on our YouTube channel, available free of charge," says Hitchens.
As an offshoot, the Wing recently hired a documentary filmmaker to focus on behind-the-scenes jobs such as lighting supervisor, prop master, milliner, and technical director, as well as to profile Broadway actors and chart the work of regional theater companies. "We're cutting [older] content into 'classic clips' and letting people know that they can see the entire episode on YouTube," Hitchens explains. "We want to use the web to share this incredible educational asset."
Arts education is personally meaningful to Hitchens because it shaped her career path. After breaking her arm at age 6, she asked her parents for a toy drum, and it became the beginning of a lifelong love affair with percussion instruments. The California native moved up from her toy (which, in her enthusiasm, she punched a hole through) to playing a snare drum, a complete drum set, marimba, xylophone, and vibraphone. As a percussion/music business major at DePauw University, she joined the marching band and orchestra and even found time to play in a new wave rock band called Unauthorized Personnel.
"I have strong business instincts, but I also understand artists," says Hitchens, who went on to earn an M.S. in arts administration from Drexel University. "That's certainly helped me in every job I've had. In my own little way, I know what kind of risk is involved in creating something without knowing how it's going to be received. I have an empathy for artists who put themselves out there, whether it's actors doing eight shows a week or small companies working to keep theater alive around the country."
A special source of inspiration is Hitchens' husband, Felix Cisneros, who distributes content for multiple platforms as vice president of the digital supply chain at AMC Networks. Married since 2011, the couple met on Match.com and bonded over their mutual love of theater. When people ask about Hitchens' three-nights-a-week show habit, Cisneros cheerfully responds, "If I want to see my wife, I go to the theatre." (Luckily for her, he was an award-winning playwright in high school.)
Beyond the Great White Way, the Wing recently entered a partnership with Off-Broadway's most famous prize, the Obie Awards, founded by the Village Voice 60 years ago. "The Obies have a great history that fits well with our mission," says Hitchens. "Look at shows like Fun Home," which nabbed 12 Tony nods after transferring to Broadway from the Public Theater. "The commercial and nonprofit sectors of our industry work side by side, and we're about honoring excellence wherever it is."
Serving as the American Theatre Wing's chief executive officer "brings together my entire life experience," says Hitchens. "I get to be creative and entrepreneurial, and I get to use my administrative and business skills. It's so satisfying to see how much the grants we give artists mean to them, how much the Tony Awards — and now the Obies — mean. What the Wing does is making a difference nationwide."
Penn & Telle...
Audience Rewards ...
You might also like: