Features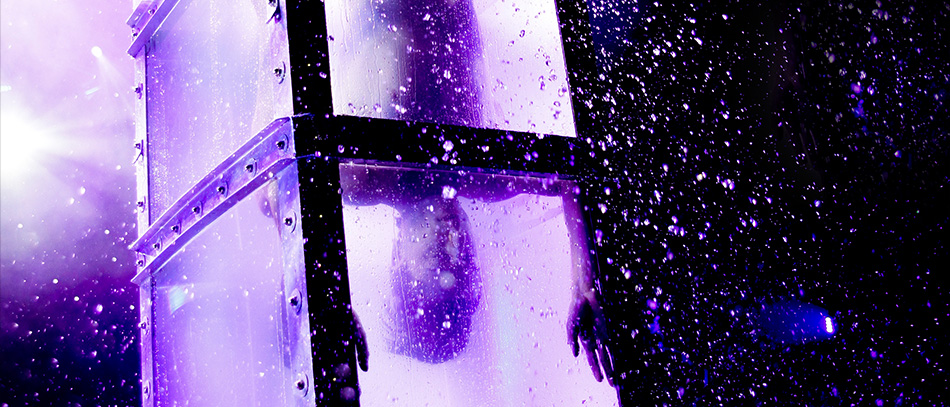 The Magic Men of The Illusionists
OCT 7, 2014
Can any show live up to the tagline "Witness the Impossible"? In the case of The Illusionists, the answer is most definitely yes, since the cast of this extravaganza is composed of seven of the greatest magicians in the world.
Just in time for the holidays, The Illusionists is headed to Broadway for a six-week engagement beginning November 26 at the Marquis Theatre.
Levitation, daring escapes, swordplay, vanishing birds, video sorcery: The Illusionists offers much more than card tricks, although there are expert versions of those too. "It's a smorgasbord of styles," says Kevin James, billed as "The Inventor" for his renowned illusions, including one involving a chainsaw and a torso that remains upright next to its disembodied legs. "Seven top magicians with different points of view get to do their best material. And to do it on Broadway is a dream come true."
Joining James in this international company are Yu Ho-Jin, whose balletic card routines earned him the nickname "The Manipulator"; Dan Sperry, a Marilyn Manson look-alike known as "The Anti-Conjurer"; Jeff Hobson, an old-school comic magician dubbed "The Trickster"; Aaron Crow, a weapons expert known as "The Warrior"; Adam Trent, a technology buff nicknamed "The Futurist"; and Andrew Basso, a latter-day Houdini known as "The Escapologist."
"This is very different from any magic show you have ever seen," says Basso, an ebullient Italian who risks his life at every performance by being submerged upside down in a padlocked glass water tank, his hands cuffed and feet in shackles. "It is the famous Houdini water torture cell, but done in full view, with no covers, so that people can see how I pick the locks while holding my breath for three, four, five minutes." Recalling that Tony Curtis as Houdini died performing the stunt at the end of a 1953 film biography, Basso adds cheerfully, "In reality, Houdini didn't die. But the situation is quite difficult."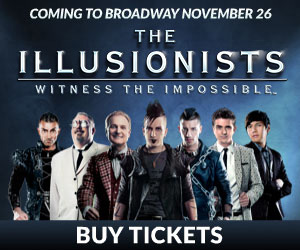 In separate interviews, James and Basso reflected on their lifelong fascination with magic. Growing up in a small town in Michigan, James helped his father build props for elaborate Halloween displays. In a favorite "trick," his dad would poke his head through a hole in a card table, and when visiting kids reached for candy, he would open his eyes and cry, "Not that one!" Young Kevin began practicing magic at age 10 and has been inventing crowd-pleasing illusions for almost 40 years, taking his act to 79 countries.
"I try to touch the audience on an emotional level," James explains. "I talk about my first impression of snow as a kid, how delightful it was, and then I proceed to make it snow on the audience." His signature routine of cutting a man in half is a 21st century update of an illusion first performed in 1921, "but the person cut in half was always in a box, and I thought it would be better without the box."
Like the old joke about how to get to Carnegie Hall, it takes practice, practice, practice to perfect feats of magic. "It's like creating a puzzle," James says. "You start with the finished product and then figure out a way to get there. Sometimes the process takes a few weeks; sometimes it takes many years."
Basso traces his love of what he calls "the dangerous side of magic art" to his boyhood fascination with Houdini. In his hometown outside Venice, "I started with magic when I was 8," he says. "Escapes become interesting to me when I was about 14 and asked my father to tie me up with ropes. In the beginning, I was just sitting there because I had no technique, but I remember the feeling of wanting to get free, and eventually I discovered how to make it happen."
Basso progressed to straitjacket escapes, which he'll do on Broadway (hanging upside down!), and the scary-to-watch immersion in a water-filled safe. "Anything related to the art of escape and danger is in my repertoire," he says. "In the garage of my house, I have amazing torture devices and death machines worthy of a horror movie." On a serious note, Basso admits feeling fearful when performing, explaining that those feelings help keep him safe. "The danger comes when you're too confident about something you've done many times," he says. "My work is not just physical or technical, it's mental — to control the anxiety and the adrenaline when thousands of people are watching."
At 1,600 seats, the Marquis is one Broadway's largest theatres, but the magicians of The Illusionists consider it a small venue. On tour for the past three years in Australia, Latin America, Europe, and Asia, they've played for crowds as large as 8,000. A camera crew captures the nuances of each act and projects them on video screens, accompanied by a live rock band. "The producers did the real magic of putting together the best people in different fields," says Basso, adding with a laugh, "Magicians are jealous, but we have become like family. I am the youngest of the group, and each show I learn from these masters."
The appeal of The Illusionists crosses generations, making it a perfect family night out. "The great thing about magic," says James, "is that it breaks cultural barriers, language barriers, age barriers — it's a wonderful art form that everyone can enjoy." In fact, James slowly figured out that his famous "floating rose" trick works best when a 5-year-old girl joins him from the audience to do the levitation. Says Basso, "Watching Kevin make a paper rose float in the air in front of a little kid's eyes is fantastic."
Both stars agree that there's something special about bringing magic to Broadway. "Doug Henning was the first to do it in the '70s," notes James, whose illusions have been performed by another Great White Way vet, David Copperfield. "Broadway is the big time, where the best performers from around the world get to work." Echoes Basso, "Being the first Italian illusionist in history to work on a stage of such importance is something I have dreamed of for 20 years."
The show's worldwide success is proof, says Basso, that the ancient art form of magic touches audiences in a unique way. "Human beings like to be amazed and entertained, and seeing it live is completely different than on TV," he says. "The nature of magic is to bring childhood alive again through beautiful illusions, where anything is possible."
The Illusion...
Dexter Star Micha...