Features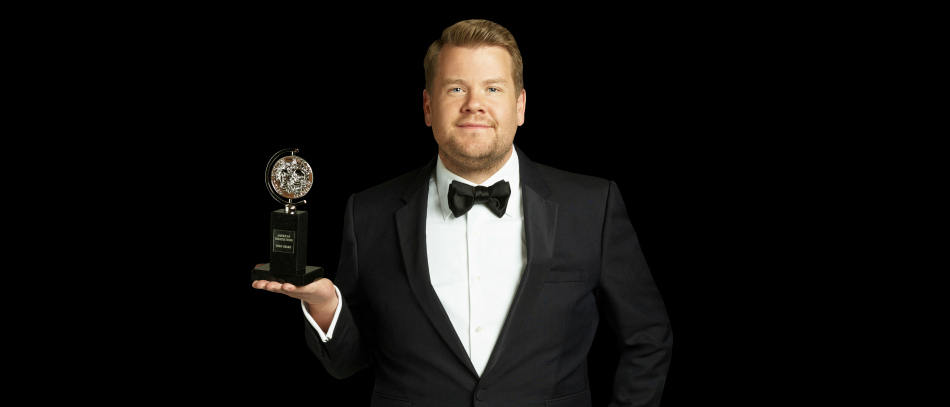 Corden, Streisand, and Hamilton: Director Glenn Weiss Previews the Tony Awards
JUN 7, 2016
Glenn Weiss directed the Tony Awards telecast for the first time on June 3, 2001, when The Producers took home a record-breaking 12 trophies. Fifteen years later, Weiss, an 11-time Emmy winner for his work on the Tonys, will again call the shots — literally — at the 70th annual ceremony, to be held at New York's Beacon Theatre on June 12 and broadcast live on CBS.
Long considered the class act among awards shows, the Tonys are generating extra buzz this year thanks to the record 16 nominations earned by Lin-Manuel Miranda's megahit musical Hamilton. Add to that a hilarious, Tony-winning host (The Late Late Show's James Corden) and a superstar presenter returning to the Tonys for the first time since 1970 (Barbra Streisand), and Weiss and his producing partner Ricky Kirshner are poised to deliver a telecast sure to spawn dozens of highlight clips.
Speaking with Broadway Direct just days before the big night, Weiss laughingly refuses to share details about musical numbers or surprises in store from Corden, whose "Carpool Karaoke" videos with Adele, Justin Bieber, and Tony winner Elton John have become internet sensations. "There's so much great work to showcase this year," he says of a season in which a dozen new musicals opened on Broadway. "I love Hamilton, of course, but it's nice to be able to introduce the work of so many talented people."
Part of the excitement of the Tonys — and one of the biggest challenges — is the opportunity to introduce Broadway shows to viewers who may not have heard of them, much less seen them. "I've directed the Oscars, the Emmys, the American Music Awards, and the Academy of Country Music Awards," says Weiss. "But the Tonys are the one show where the material is sometimes so new, you couldn't fill a stadium with the number of people who have actually seen it. It's an interesting challenge to pick the right number and showcase it properly on television."
Producers are aware that "Tony clips" become cherished bits of theatrical history studied by fans decades after a show has closed. Musical numbers also help convey the spirit of a nominated show to potential ticket buyers, as last year's simple but heartfelt rendition of "Ring of Keys" by Sydney Lucas touched the hearts of viewers unfamiliar with Fun Home, which went on to win Best Musical.
During two months of preproduction, Weiss, who has seen everything on Broadway, consults with the creative teams of nominated shows on how best to make the leap from stage to TV. "My passion for the Tonys comes from the opportunity to work with directors and choreographers and actors from some of the greatest shows on the planet," Weiss says, a process he finds as stimulating now as in 2001. "We're all after the same thing: to present something that makes people at home to want to see the show, become active in theater, or just become a theater fan."
Tony host James Corden, a 2012 best actor winner for One Man, Two Guvnors, brings the most important quality needed to steer an awards show, according to Weiss: passion. "He is going to be great," the director raves. "He's been so invested in hosting and has talked about it a lot on his own show," including a Broadway "Carpool Karaoke" segment featuring the dream team of Lin-Manuel Miranda, Audra McDonald, Jesse Tyler Ferguson, and Jane Krakowski. "James has been a fan of the Tony Awards forever, he has won a Tony, and he considers himself a theater actor and a part of the Broadway community. All of those elements in a man of his talent are a formula for lots of fun."
On Tony day, Weiss's work begins 12 hours before the live telecast. "We run a full dress rehearsal in the morning," he says, "with all the casts and a lot of the presenters. In theater terms, it's like 'teching': Before the show, you need to make sure everything works. The snap decisions [during the live broadcast] can only happen when you know these numbers inside and out. We're in a business of electronics and computer controls, and part of the job is to have enough intimacy with the material that if a camera or a mic or a light goes down, we're able to dance on our feet and work around it."
Speaking of dancing on his feet, Weiss's split-second juggling act was recorded on video during what became the director's favorite moment in his first 15 years at the Tonys: the eye-popping "Bigger" 2013 opening number presided over by host Neil Patrick Harris. Playing to Harris's verbal strengths, Lin-Manuel Miranda wrote eight minutes of tongue-twisting lyrics that brought together cast members from every Broadway show, plus cameos from Mike Tyson, acrobats, kids, cheerleaders, and an elaborate magic trick. At the end, as Harris posed atop a giant Tony statue, Weiss allowed quick cuts registering the audience's cheers and standing ovation to continue for more than a minute. That tour-de-force number, viewed more than 9.7 million times, remains thrilling to watch. (Click below to see it and the clip of the director at work.)
Weiss compares that perfect opening to "lightning in a bottle," recalling, "We had rehearsed the elements separately but had never put it all together until Sunday morning — and everything didn't quite work then as it was supposed to. So when the entire number was nailed on the live show, there was a wonderful, euphoric feeling of 'Wow, we did that!' The ovation seemed to go on for an eternity."
As he makes final plans for the 70th Tony Awards ceremony, Weiss likens directing live television to a ride at Disneyland. The weeks of planning the show "are like waiting in a queue for an hour and a half," he says. "Then you're on the ride for three minutes, and that's what the live show is like. The intensity and the tension and all the stuff other people might shy away from is the stuff I live for. The show is the ride, and for me, it's easy and extremely gratifying."
Photo credit: Jason Bell
Sara Bareill...
2016 Tony Award W...
You might also like: