Features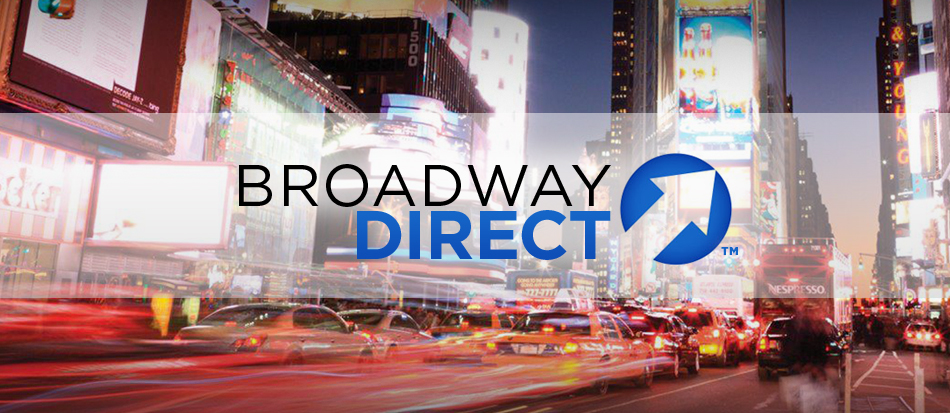 Welcome to the All-New Broadway Direct
AUG 22, 2013
Welcome to Broadway Direct, newly improved and designed for Broadway lovers like you.
Broadway is the source of a wide range of artistic works, creative talent, social activities and cultural tourism, and we are committed to bringing that Broadway experience directly to you. Whether you are attending a show at one of the historic theaters in New York's fabled Great White Way or seeing a Broadway production touring in your home city, our new site is designed with you in mind. Make sure to check out some of the site's new features:
Our brand-new show pages! We now have a place for you to learn a bit more about every show on Broadway. See the latest news, videos, theatre information and, of course, the direct link to buy tickets from the official source. For example, curious about Romeo and Juliet (beginning previews this Saturday)? Check out the show page.
What's Hot On Broadway, a web series created by The Broadway Channel, takes you inside Broadway's newest and most exciting shows.
Planning a trip to the Big Apple? You'll definitely want to check out our Visit NYC page for information about Times Square attractions, parking, shopping, restaurants and more.
Show Music Direct, Andy Propst's new column chronicling the world of contemporary musical theatre recordings that bring Broadway home.
Check out our On Tour section on the homepage, where we'll direct you to Broadway productions coming to your city.
Our writers are professional journalists who will provide a national context for our stories and features, give you a deeper understanding about the people behind the productions, the creative forces at play and the trends shaping the world of Broadway. Our experts will take you behind the scenes, offer their insights into all aspects of the industry, and put you in the center of the action.
Broadway Direct celebrates Broadway's position at the heart of American culture, at the intersection of live stage, concerts, feature film, television, radio and books and music. As an authorized source for purchasing tickets, recordings, video and print, we can provide you with the best price and the most accurate information for everything Broadway. We can also help you with planning a visit to Broadway in Times Square. We look forward to becoming the most trusted guide and valuable resource for Broadway lovers everywhere.
Fall 2013 Br...
Introducing Show ...
You might also like: