Thank you for supporting Broadway with your purchase of tickets to The Lion King.
To reduce waiting time when entering the theatre, we are asking our guests to arrive at specific times based on their seat locations. This will help us ensure that your health and security screenings can be done as efficiently as possible.
Please check your tickets for your seating location, and plan to arrive at the theatre at the time indicated below.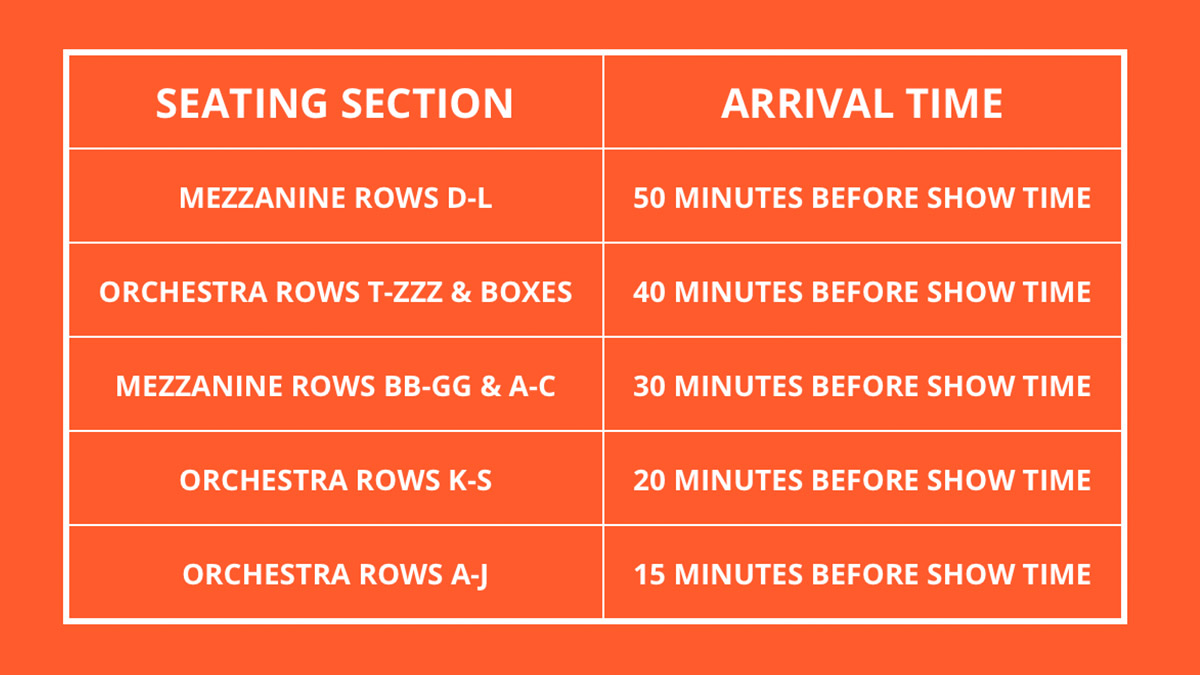 The safety of our audience and employees is our top priority. Review our full suite of COVID-19 Policies.
Have questions? Our Customer Service team is ready to help. Contact us.