You may know Lauren Patten from her role as Medium Alison in the Tony-Award winning musical, Fun Home. More recently, she has been in the role of Jo in Jagged Little Pill, the musical inspired by Alanis Morrisette's Grammy-winning album. 
Lauren answered five questions for Broadway Direct, where she tells us about who she's been inspired by, being able to relax during quarantine, and how she misses the culture of NYC.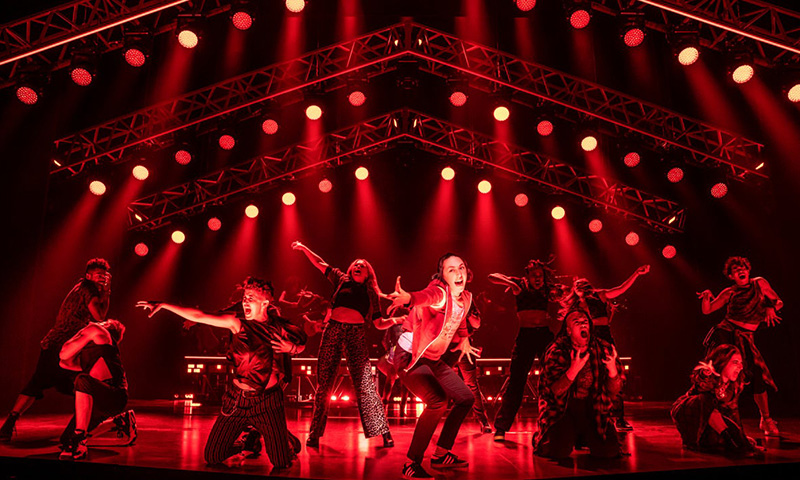 ---
1. What inspired you to become an actress? 
I've spent my entire life performing, but I feel like a turning point came when I played Anne in a production of The Diary of Anne Frank at the Rubicon Theatre Company. We were able to perform and hold talkbacks for several school groups and members of the local Jewish community. It was the first time I truly experienced the ability of theatre to create change and make audience members feel seen. It became clear during that production that fostering connection and empathy through theatre was what I wanted to do with my life.
2. Who in your field inspires you? 
During the COVID-19 crisis, I've been really inspired by Brian Stokes Mitchell. He has devoted so much of his life to The Actors' Fund, which is providing life-saving support and resources to so many members of the theatrical community. Also, he's been singing "The Impossible Dream" outside of his window at 7 PM every night to salute our frontline workers. That man is still connecting and sharing his work and his big heart even during a quarantine. 
3. What will audiences be most excited about seeing in Jagged Little Pill? 
I think that audiences will be craving the story of Jagged Little Pill when we are finally able to return. It's a frank look at the perils of trauma, pain, and the systemic issues in our country, but it looks at all of that through the lens of honesty, empathy, and healing with the help of your loved ones. Sounds like what we all need right about now, yeah? 
4. What are some things you've always wanted to do that you're able to spend time on now? 
I went to a house in Vermont for the first five weeks after the shutdown and just relaxed. I freed myself from the need to be productive. I read, took long walks, played board games with my boyfriend, and played my guitar. It's very rare that I'm able to do that, and even when I am, I don't usually feel comfortable allowing myself that kind of space. Now that I'm back in New York, I'm trying to keep some of that stillness with me.
5. What NYC spot are you missing most now? 
I would love to be able to go to MOMA or the Met right now, or see what's playing at BAM Rose Cinemas. Go to an author discussion at Greenlight Bookstore, or catch a free show at Rockwood Music Hall. I miss the thriving cultural centers of my city, with Broadway very much at the center of it. I can't wait for them to all be back. 
---
You can catch Lauren Patten in Jagged Little Pill at the Broadhurst Theatre, and follow her on Instagram @pattenlauren.