After critically acclaimed runs at both Arena Stage in Washington, D.C., and Second Stage Theatre Off-Broadway, the highly anticipated musical Dear Evan Hansen is just weeks away from beginning previews at Broadway's Music Box Theatre.
NY1 entertainment reporter Frank DiLella recently caught up with the show's stars, Ben Platt and Rachel Bay Jones, along with book writer Steven Levenson to chat about this original work that shines a spotlight on a teenager grappling with a dark secret — and trying to communicate with those around him.
Steven, the genesis of this piece stems from an experience Benj Pasek (the show's co-composer/co-lyricist, with Justin Paul) had in high school, and they brought the project to you.
STEVEN LEVENSON: Benj's story is that — there was a classmate of his who died tragically in high school and Benj was kind of shocked by what happened next, this strange outpouring of emotion in the school by people who had no real connection to this boy. All of a sudden, overnight, he became a celebrity posthumously; everyone wanted to claim a piece of the tragedy. Everyone wanted to say "I was friends with him when I was 6" or "Our lockers were near each other." And that was the beginning of the show. I was contacted by our producer Stacey Mindich. I was told Benj and his writing partner, Justin Paul, were looking for a playwright to write the book and they read a bunch of people and read a few of my plays and really connected with my writing, for whatever reason. And once we met, we realized that we're kindred spirits artistically. And in talking about the idea, we all saw it moving in the same direction, which was making something that felt true and emotionally authentic and something that could be resonant for people today … a real contemporary story.
Ben, you play the title character in this show, and you've been with this project since day one. What has this experience been like for you?
BEN PLATT: It's amazing how I've gotten to create Evan Hansen over time, with two productions. And being able to do him up until this point has been insanely helpful in curating all the nuances — his emotional arc. The fact that we've had all this time to create this show is all that you can ask for as an actor. Benj, Justin, and Steven are so collaborative and they've let me imbue him with part of myself. They've let me make him human. It's been a dream so far.
Rachel, you play Evan Hansen's single mother, Heidi, and you too have been with this project since day one.
RACHEL BAY JONES: It's so rare to have this experience where you're so proud of the product. And it's so enriching as an artist — and going into it again, this time for a larger audience, for Broadway — there's this deep sense of peace and calm. There's a feeling of arrival about the project that's so rare, and we're excited.
At the end of the day, this is a universal story about family and connection. Steven, what does family mean to you?
SL: I think all of my writing tends to be about family. Family stories, because — I heard this quote recently — "Every family with more than one member is a dysfunctional family," and I think that's true. It's impossible to have a group of people who are so close: They all know one another so well, and love one another. And that also means they can wound one another and let one another down more than anyone else. Family is so ripe for exploration. And I just had a daughter a couple months ago with my wife, and in that context, family takes on a much larger meaning for me now. It's interesting to be working on a show about family with all of this going on. It has enriched the story for me and enriched my involvement with it. Hopefully, I understand what being a parent is a fraction more than I did before, when we first started on the project.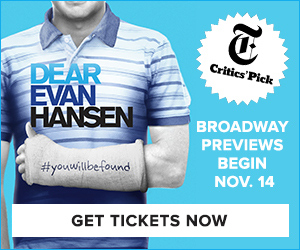 Rachel, with crafting the character of Heidi, have you pulled from your own experiences as a real-life mother with a daughter?
RBJ: It's definitely changed the way I view my relationship with my daughter. She's now in the eighth grade, and it's interesting, coming back into this role again after months of being away from it. I'm feeling new things about things because now I'm experiencing my daughter as a teenager, which I hadn't before — she was this small child in my mind. Playing a flawed mom and being a flawed mom, as we all are, has really given me a chance on stage and in life to examine the ways that I'm failing — which is really awesome. (Laughs.) But, no: Also, we miss so much because we're so worried about making a living — we're so worried about our careers — we think we're paying attention to all the little things and all the changes that are going on with our kids, but we miss it. We don't mean to but we do. And so I'm trying really hard to dig in and stay awake.
Ben, how about your relationship with your parents? Evan Hansen has trouble connecting with his Mom and wants nothing more than to be a part of a family.
BP: This show has made me feel grateful that I'm so communicative with my parents in real life. My parents did a really great job of letting me feel that I could talk about things with them, even things that are uncomfortable or things that I didn't want to talk to them about. At the end of the day, if I ever had any internal struggles, I would open up to my parents about it. But Evan is so afraid to do that that he turns further and further inward. But I'm lucky that I've had parents listening all the time. I think Evan's mom has the best of intentions and loves him to death but has to learn how to communicate with him.
Speaking of communicating: Social media takes on its own character in this piece.
SL: We started talking about this right when we began working on the show. We knew we wanted to tell a contemporary story that's set today, and we knew that we had to somehow talk about social media. I compare it to "Bye Bye Birdie," when they're using the telephones in "The Telephone Hour." It's like they're not using the telephones to talk about telephones, they're using them because that's how their world functions. And if we tried to tell our story today without cell phones and social media, there would be a real inauthenticity about the show. And at the same time we wanted to be sure we're using social media as a storytelling device and we were never interested in exploring social media as a theme or as an idea. We always wanted to make sure it was grounded in the story and part of the grammar of the show.
At the end of the day, this really is a musical for all ages.
RBJ: I think one of the most important things for me about this show has been the response of parents and children in the audience. Kids want their parents to see this show because when we share an artistic experience, we share it with people because we want them to know us. So what's happening with this show, the generations are able to see each other through this experience, and it's beautiful.
I agree: Everyone can relate to this musical. We've all been in Evan's shoes. So I ask: Who was Ben Platt in high school? Who was Rachel in high school? Who was Steven in high school?
BP: First and foremost I was a theater nerd. I did theater after school — all the shows at my school, improv group, choir, any time I could get on stage. That was my main focus, and all my friends were theater people.
RBJ: I was a hot mess as a teenager. Everything you could do that was the wrong thing to do, I did. I was troubled and angry. I pretty much set myself running into every wall and obstacle to see what I would be like coming out of the other side of that. Unfortunately it was a lot of unhealthy stuff, you know?
SL: I would describe my high school self as definitely insecure but trying to present to the world a person who wasn't. One of the reasons why this show is relatable to me is because I felt a little like Evan Hansen. I didn't seem to the world like Evan Hansen, but I think we all can relate to Evan Hansen. We all are at one point terrified by what others think of us — Do I stick out? Do I fit in? Theater was important for me as a kid in high school; it was my purpose and I felt like I had a place to belong.
So what advice would you give to the high school you, with all the knowledge of life that you know now?
BP: I would tell the younger me to embrace the things that make me strange and singular and unique and stop trying to be like anyone else.
RBJ: Be kind to yourself! Chill out! Relax a little bit. It's a long road — when you're a teenager, when you're older, God willing it's a long life. I'm so not the person I was when I was a kid.
SL: I think back to that insecure kid who thought he would never find his path and I would love to tell that kid to calm down.