Hamilton has become a household name, and everyone still wants to get a ticket to see what the show is really about. Here's a definitive list of all the ways you can really see and experience Hamilton, even if you're not in New York or if you just want to dive even deeper into the history of how our country was founded, and how this musical was created.
---
Hamilton on Broadway
Be in the room where it happens, and where the entire legend began. The Broadway production won 11 Tony Awards when it premiered in 2016. Hamilton is going strong at the Richard Rodgers Theatre, and tickets are available!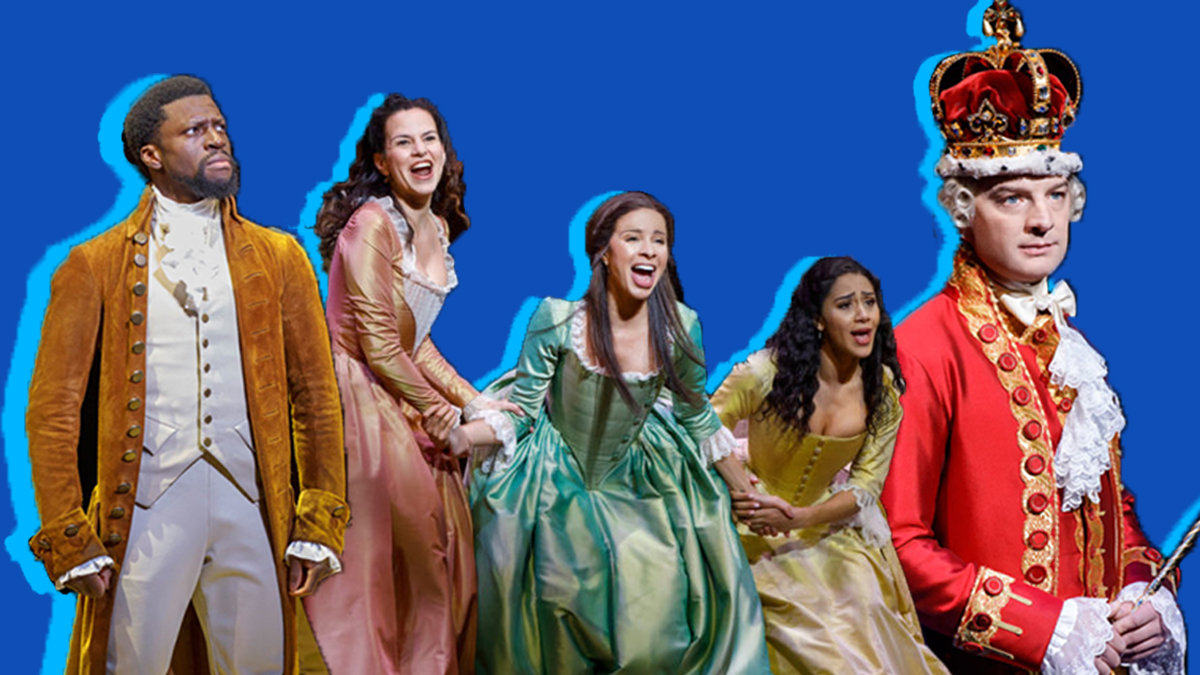 Starting today, fans of Broadway's…
Hamilton Lottery
Of course, the Hamilton lottery is also available at every performance for a chance to win $10 tickets. Fun fact: they're only $10 because Alexander Hamilton is on the ten-dollar bill. Take a closer look!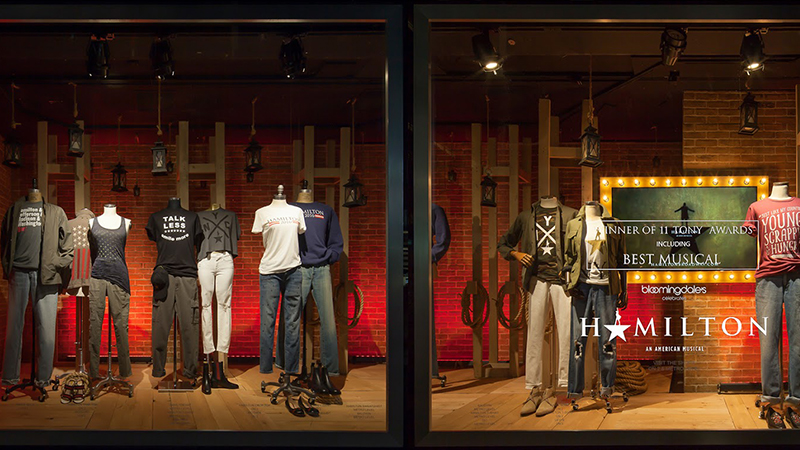 Hamilton Store
Across the street from the Richard Rodgers Theatre, there is a special merchandise store specifically for Hamilton shirts, mugs, keychains, and anything else you could want from the show. Visit to explore the vast amount of cool gifts and souvenirs you could get to show off your Hamilton pride.
Hamilton Throughout the World
There are many productions of Hamilton in the world, it's very possible to see the incredible production without traveling all the way to Times Square. Is Hamilton coming to your town? 
U.S. Tour: Tour stops and dates here.
San Francisco, California: SHN Orpheum Theatre, tickets available now.
Chicago, Illinois: CIBC Theatre, available through January 5, 2020.
London, United Kingdom: Victoria Palace Theatre, tickets available now, on sale through November 20, 2019.
Sydney, Australia: Lyric Theatre, premiering in March 2021.
Updated as of July 29, 2019.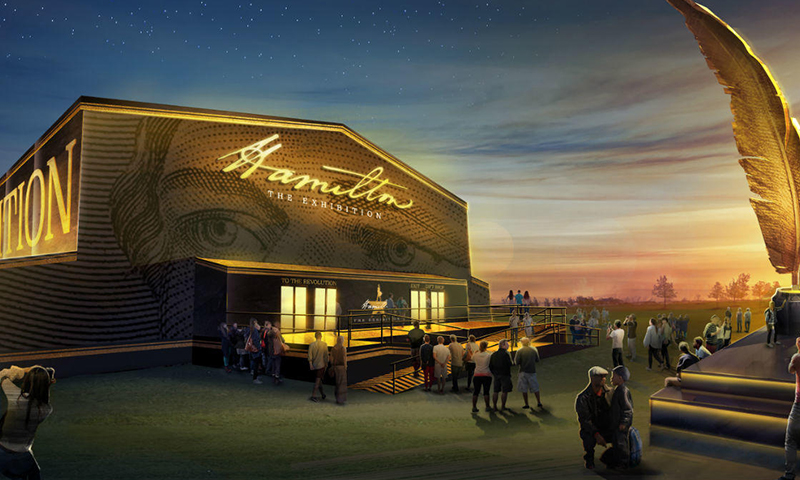 Hamilton: The Exhibition in Chicago
This 360-degree immersive museum exhibition was designed by the creators of the revolutionary musical to further explore the story of Alexander Hamilton and the inspiring founding of our nation. This exhibition features interactive games and displays, lifelike projections, full-scale statues, and Instagram-worthy art installations – perfect for the whole family to peruse and enjoy. Catch it before it closes August 25!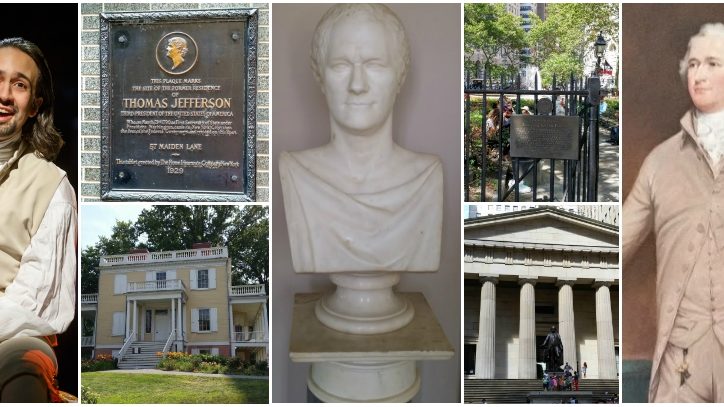 Alexander Hamilton left an indelible mark in New York City.
Hamilton Tour of New York
Despite all the transformations the city has undergone, if you tour of the sites and locations featured in the life of Broadway's latest musical-theater hero, you can still find direct reminders from the era when Hamilton strode the mean streets of Manhattan. From King's College, now Columbia University, to Trinity Church where he is buried, you can tour Manhattan through his shoes.
Hamilton Books
The Ron Chernow book is legendary because Lin-Manuel Miranda was reading this book on vacation where he was inspired to write the hip-hop musical that is Hamilton today. However, there are many other books to read as well, including Hamilton: The Revolution, written by Lin himself along with Jeremy McCarter, a cultural critic and theater artist, about the entire project from its earliest stages. Miranda also writes footnotes for his award-winning libretto.