Carpenters and glassmakers are getting a little more work these days. The Jimmy Awards — also known as The National High School Musical Theater Awards — are the reason why.
Says Bob Lawson, "While every high school seems to have a trophy case for its athletes, more and more schools are now building trophy cases to show their musical theater achievements."
Lawson has been the director of administration and education for Houston's Theatre Under the Stars for the past 14 years. In 2002, he was moved enough by The Gene Kelly Awards, given to the Pittsburgh area's high school musical theater performers, to start a similar program in Texas' largest city. The Tommy Tune Awards, named for the nine-time Tony winner, have taken hold.
"And," he says with pride, "we've grown from 19 schools to 45 since 2008."
Lest anyone think there's been no growth in the past six years, Lawson hastens to add that he had to put a cap on the number of participating schools. "Even having the 2,650-seat Hobby Center for the Performing Arts at our disposal isn't enough," he says. "Two-thirds of the seats alone are filled by the participants and other students. By the time families and relatives are included, we're at capacity. I'd love to include 10 more schools that have shown great interest, but we just don't have the space."
Adds John Breckenridge, the president and CEO of Theatre Under the Stars: "There is a waiting list. We've seen our program significantly increase the visibility of the arts. Schools that didn't to do musicals now do them because of this opportunity for recognition. Budgets in some cases have double and tripled. In a state that's all about sports — especially football — it's really great to see that this kind of 'athlete' also gets recognized. The recognition opportunity has legitimized an activity that kids might not have otherwise participated in."
Says Lawson, "The biggest surprise of all is how focused on musical theater Houston and our suburbs have become as a result of these awards." He cites Katy High School and Magnolia High School, respectively 30 and 48 miles from the Theatre Under the Stars' offices, for each has added a drama department and built an auditorium since The Tommy Tune Awards have taken hold.
This year's Tune Awards, held on April 16, saw Nyles Washington win for having played Usnavi in G. W. Carver Magnet High School's In the Heights. "The school is in Aldine, which is not a wealthy or large suburb," says Lawson, "so we're thrilled with its success. What's more, our female winner — Emily Lewis, who played Hope Cladwell in Urinetown — came from Clear Springs High School, a rather recent entry that saw what was happening and had to get involved." Clear Springs, in fact, was the big winner, seeing Urinetown win crystal trophies in nine of 15 categories, ranging from Best Crew & Technical Execution to Best Musical.
Says Lawson, "While the crystal trophy has definite meaning in Texas, I'm more impressed that this event has grown so much in so short a time and has made kids who didn't give musical theater much thought a new awareness of it. Now students who only did choir are taking chorus and ensemble roles in musicals. Kids who only had played in a school's marching band have crossed over to be part of orchestras in shows. We even find that some jocks will now take part in musicals. In fact, Nyles Washington was an athlete until he discovered musical theater and found it fit him very well."
The growth of these grassroots awards led to something far more significant. Since 2009, The Gene Kelly and Tommy Tune Awards — and other such programs around the country — have sent their Best Actors and Best Actresses to New York to compete in The Jimmy Awards. They're named after James M. Nederlander, chairman of The Nederlander Organization, which has been a producer of more than 100 Broadway attractions.
Last year on July 1 at the Minskoff Theatre (where The Lion King plays), 31 boys and 31 girls did snippets of songs from the high school productions for which they'd been recently lauded. A panel of seven judges, including six-time Tony nominee Scott Ellis, then chose three lads and four lasses as finalists. Each then sang a complete song before the judges decided on Sarah Lynn Marion, the John Raitt Award for Youth winner from Fullerton, California, and Taylor Varga, the Connecticut High School Musical Theater Award victor from Norwich, Connecticut. Each received a Jimmy Award and a $10,000 scholarship.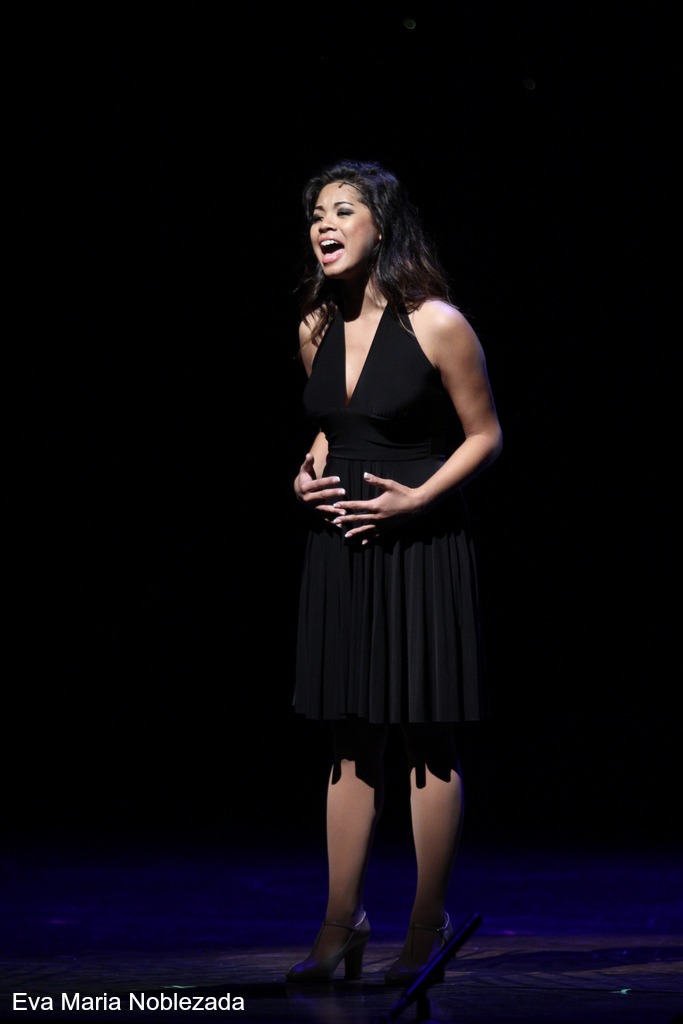 Don't cry for finalist Eva Maria Noblezada, the Blumey Award winner from the Northwest School of the Arts in Charlotte, North Carolina. She may not have won the Jimmy, but casting director Tara Rubin was impressed with her enough to get her an audition for Kim in the upcoming revival of Miss Saigon in London. Noblezada landed the role and opens at the Prince Edward Theatre on May 21.
Her achievement is a great source of pride for Wells Fargo, which sponsors the Blumey Awards. Ditto for Tom Gabbard, president and CEO of Blumenthal Performing Arts in Charlotte. "Five years ago, when I came to my first Jimmy Awards when they were on the NYU campus, I didn't really know what they were," he admits. "I came just to honor Jimmy for his 87th birthday because his career has been such an inspiration to so many of us working in the business. When I saw all these schools from all over the country, I felt terrible that our kids hadn't been participating. North Carolina is a top feeder for American Idol — Fantasia and Clay Aiken come from here — so I wanted our high-schoolers to have an extra chance to be discovered."
Gabbard sent his education staff to Houston, Atlanta, and Pittsburgh to see their award programs. When they came back and reported on the success in each community, they were able to convince Wells Fargo and other sponsors to participate. "We started with 20 schools, and we now have 39," he says. "Eva is our greatest success story so far."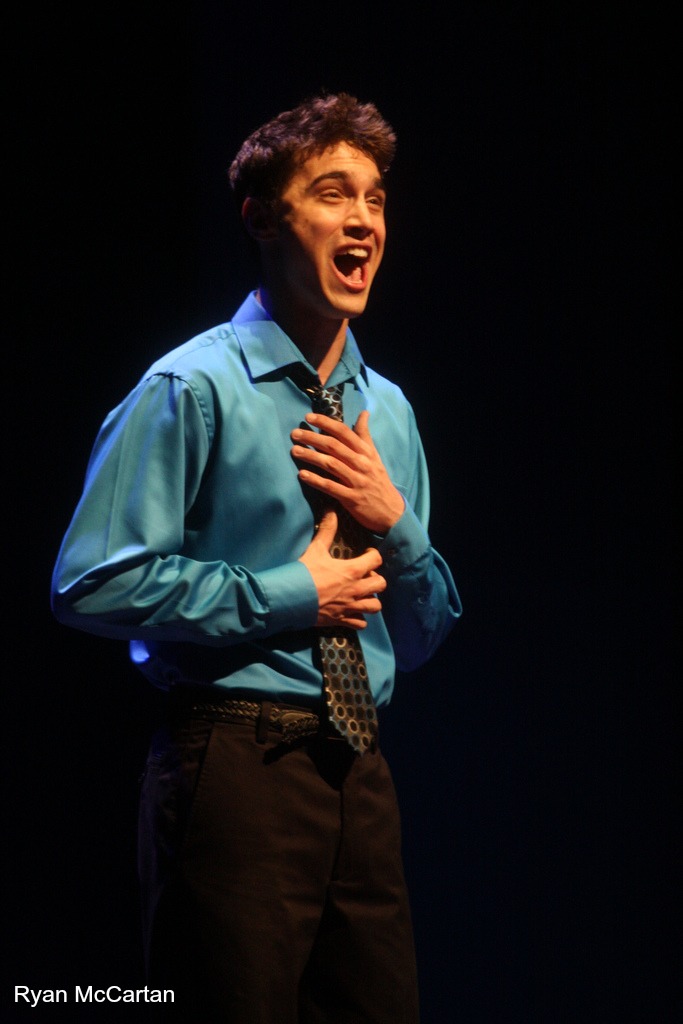 But one doesn't have to lose at The Jimmy Awards to be hired as a professional actor. When Ryan McCartan was a senior at Minnesota's Minnetonka High School in 2011, he won The Jimmy Award. Now he's appearing as Jason, the male lead in the Off-Broadway musical Heathers. The Jimmy, he says, was a tremendous validation of his talent. "And," he says, "that week in New York, being surrounded by talented and passionate people, made me know for sure that this was the occupation I had to follow."
So it's not just Glee that's responsible for a renaissance in high school musical theater. The Jimmy Awards, the first real concerted effort to shine a spotlight on national arts education, has been doing its part. By next year, 30 regions will participate so that every high school in the nation can be represented. As for now, the sixth annual Jimmy Awards will take place on June 30 at the Minskoff Theatre. Breckenridge, Lawson, Gabbard, and plenty of others won't be surprised if the day comes when that Broadway playhouse is too small for the event.
Purchase tickets to the 2014 Jimmy Awards in New York City.
Learn more about how you can support the Jimmy Awards. 
The 2014 National High School Musical Theater Award Regional Award Programs are:
AZ
Tucson –  Broadway in Tuscon's Ben Vereen Awards, June 7
CA
San Jose – Broadway in San Jose's Stage Top Honors Awards, June 3
Mission Viejo – McCoy Rigby Entertainment's Childress MACY Awards, June 1
Los Angeles – Hollywood Pantages' Jerry Herman Awards, June 1
CO
Denver – Denver Center Attractions' Bobby G. Awards, May 30
CT
Norwich – Spirit of Broadway Theater's CT. HS Musical Theater Awards, June 2
FL
Tampa – Straz Center For Performing Arts' Broadway Star of the Future Awards, Mar 29
GA
Atlanta – Cobb Energy Performing Arts Centre's Shuler Hensley Awards, April 17
IA
Des Moines – Des Moines Performing Arts Center's Iowa HS Musical Theater Awards, June 2
IL
Chicago – Broadway in Chicago's Illinois HS Musical Theater Award, April 25
MI
East Lansing – Wharton Center for Performing Arts' Ovation Awards, May 18
MO
Kansas City – Kansas City Starlight's Blue Star Awards, May 22
NC
Charlotte – Blumenthal Performing Arts Center's Blumey Awards, May 18
Durham – Durham Performing Arts Center's Triangle Rising Star Awards, June 2
NE
Omaha – Omaha Performing Arts Center's Nebraska HS Musical Theater Awards, June 13
NJ
Millburn – Paper Mill Playhouse's Rising Star Awards, June 3
NV
Las Vegas – Smith Center for Performing Arts' Nevada HS Musical Theater Awards, May 12
NY
New York – Camp Broadway's Gershwin Awards, May 31
Rochester – Rochester Broadway Theatre League's Stars of Tomorrow Awards, May 8
PA
Hershey – Hershey Theatre's Hershey Theatre Apollo Awards, May 18
Pittsburgh – Pittsburgh CLO's Gene Kelly Awards, May 24
TN
Memphis – Orpheum Theatre's Orpheum HS Musical Theatre Awards, May 12
TX
Dallas – Dallas Summer Musicals' DSM HS Musical Theatre Awards, April 3
Sherman – Las Casas Foundation's Las Casas Performing Arts Scholarship Competition, May 18
Houston – Theatre Under The Stars' Tommy Tune Awards, April 16
UT
Logan – Magic Space's Utah HS Musical Theatre Awards, May 10
WA
Seattle – 5th Avenue Theatre's The 5th Avenue Awards, June 9
WI
Madison – Overture Center's Tommy Awards,