The stunning stage production arrives on Broadway this spring, following its pre-Broadway engagement in Paris.
In 2002, producer Stuart Oken was in Chicago to see the out-of-town tryout of the musical The Sweet Smell of Success. After the performance, he was speaking to the show's designer, Bob Crowley, who interrupted their conversation to point to a handsome young man giving notes to the dancers. "Do you see that guy over there?" said the designer, indicating Christopher Wheeldon. "I'll do anything with him. He's going to have an astonishing future."
Little did Oken know at the time that the choreographer would be one of the answers to the difficult challenge of transferring An American in Paris to the musical stage. Eight years later, in 2010, Wheeldon was among the artists who came to mind when Oken began talks with the Gershwin estate which had been attempting for decades to develop Paris into a Broadway vehicle.
Oken was not the only one who was in touch with the Gershwins over the rights to An American in Paris. The agent who'd contacted him about it had also approached Van Kaplan, the executive producer of the Pittsburgh CLO which had presented a Gershwin revue, 'S Wonderful that year.  The two men, who'd previously partnered on other projects, including The Addams Family, decided to collaborate together on this one. The Gershwin estate in turn introduced them to Jean-Luc Choplin, director of the Théâtre du Châtelet in Paris, who'd expressed interest in presenting a musical based on An American in Paris at his theater.
The triumvirate would eventually join forces to develop the musical, which opens this spring at the Palace Theatre on Broadway, following an initial production run at Choplin's  theatre. But first came the daunting question: "How do we find the right people to pull this off?" Oken and Kaplan were acutely aware that the title came with its own baggage, a Louis Vuitton pedigree created by the beloved 1951 film. Their Paris would have to be new and fresh, almost to a groundbreaking degree. They were aiming high and they knew it.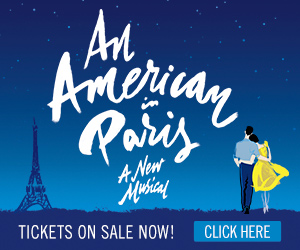 But, as Oken says, "it was a very, very short list of people who could make the ballet feel an integral part of the narrative and not just tacked onto the ending as it was in the film." While the search for the director and choreographer continued, the producers turned their attention to the story and to Craig Lucas, who had won plaudits for his libretto of Light in the Piazza.
Says Roy Furman, who would become the fourth partner on the musical: "Famous titles generally don't work out that well. Friends will often tell me that they love the movie, but when I ask them what it's about, they draw a blank. It's an iconic title but there are no iconic moments."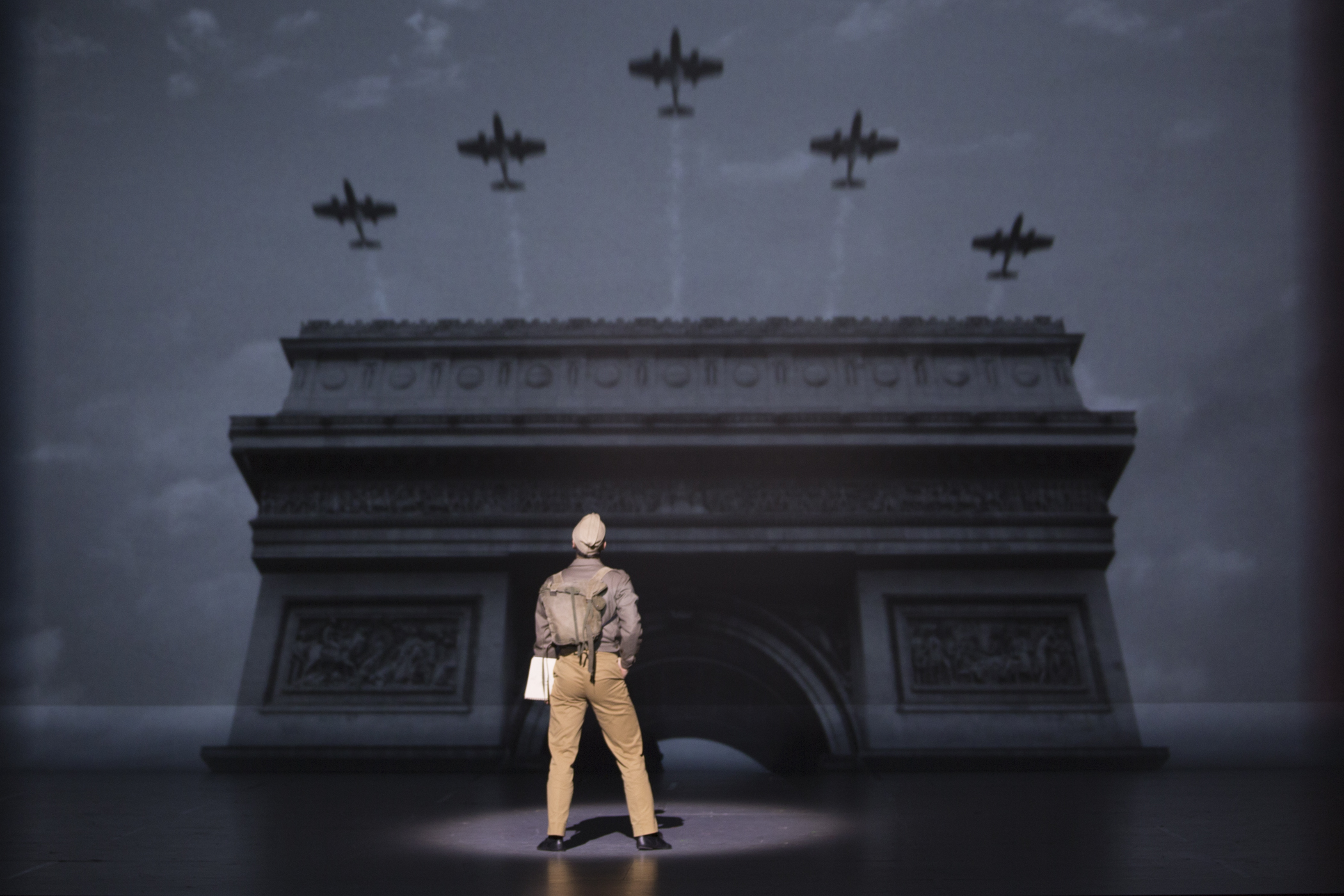 Lucas came up with a scenario that substantially raised the stakes, presenting the producers with the concept of  "a book of memories," photos pasted in an album. Says the writer, "It said, 'This is all in the past. This is all gone. These people grew up, got older, lived lives. And we're back inside the photo album again because of Gershwin's music.' And the producers were totally supportive."
With Lucas's concept in hand and with the encouragement of Crowley and lighting designer Natasha Katz, Oken approached Wheeldon. After all, the choreographer was not a total theater neophyte. Not only had he worked with Nick Hytner on Sweet Smell but he'd also collaborated with West End director Richard Eyre on Carmen at the Met. Furthermore, he'd been one of the last protégés of the legendary Jerome Robbins.
"Chris told me that he was not ready," recalls Oken, who then bided his time entertaining alternatives. In the intervening months, Wheeldon ramped up his work on narrative ballets, first creating Alice in Wonderland, followed by Cinderella and The Winter's Tale. After catching a performance of Alice in Toronto, Oken once again confronted the choreographer: "Can you please tell me why you're not ready?" This time Wheeldon answered in the affirmative.
The Gershwin estate, however, had reservations: "Why do you want to hire somebody who has never before directed a Broadway musical?" As an answer, Oken and Kaplan invited representatives to a 29-hour workshop of the musical.
"It was absolutely transporting," recalls Furman, who'd held back his participation with his own reservations. "You could tell that Chris really had it, a vision that was contemporary yet classic, of the period and yet fresh. I told Stuart, 'Do you think we've stumbled onto the next Jerry Robbins?'"
Oken and Kaplan acknowledge that the Broadway climate may not be the most conducive to a musical with no stars and a high bar to clear in terms of its venerated past. With a cast of 25 and an orchestra of 19, An American in Paris will be no cakewalk in recouping a reported $11.5 million investment. However, next spring will mark the 70th anniversary of V-E Day and the 75th anniversary of the death of George Gershwin.
"For Van, Roy and me, this is what we love," says Oken. "Sitting there listening to the orchestra, listening to 'Prelude,' 'Concerto in F,' 'Second Rhapsody.' We pinch ourselves. Years after his death, George Gershwin is going to have a new musical on Broadway."
Who could ask for anything more?
Learn more and buy tickets for An American in Paris on Broadway.
Top photo: Robert Fairchild, Brandon Uranowitz and Max von Essen with the cast of An American in Paris. Credit: Angela Sterling
Bottom photo: Robert Fairchild. Credit: Angela Sterling