AKA NYC, one of Broadway's leading full-service advertising agencies, is proud to host its second annual scholarship with the School of Visual Arts.
Last year, AKA created this scholarship for MFA students to aid in the development of creative and innovative artists of the future, by accepting submissions of original artwork incorporating a Broadway theme.
Managing Partner Liz Furze says, "We are very excited about AKA's partnership with the school, particularly as three of our senior creative team are alumni of this important institution.  It has been inspiring to see the students' work and to be a part of their education and professional development. We truly value the opportunity to foster up-and-coming talent in the arts."
Broadway Direct is proud to feature the 12 finalists below. All submissions can be viewed at akanyc.net/svascholarship.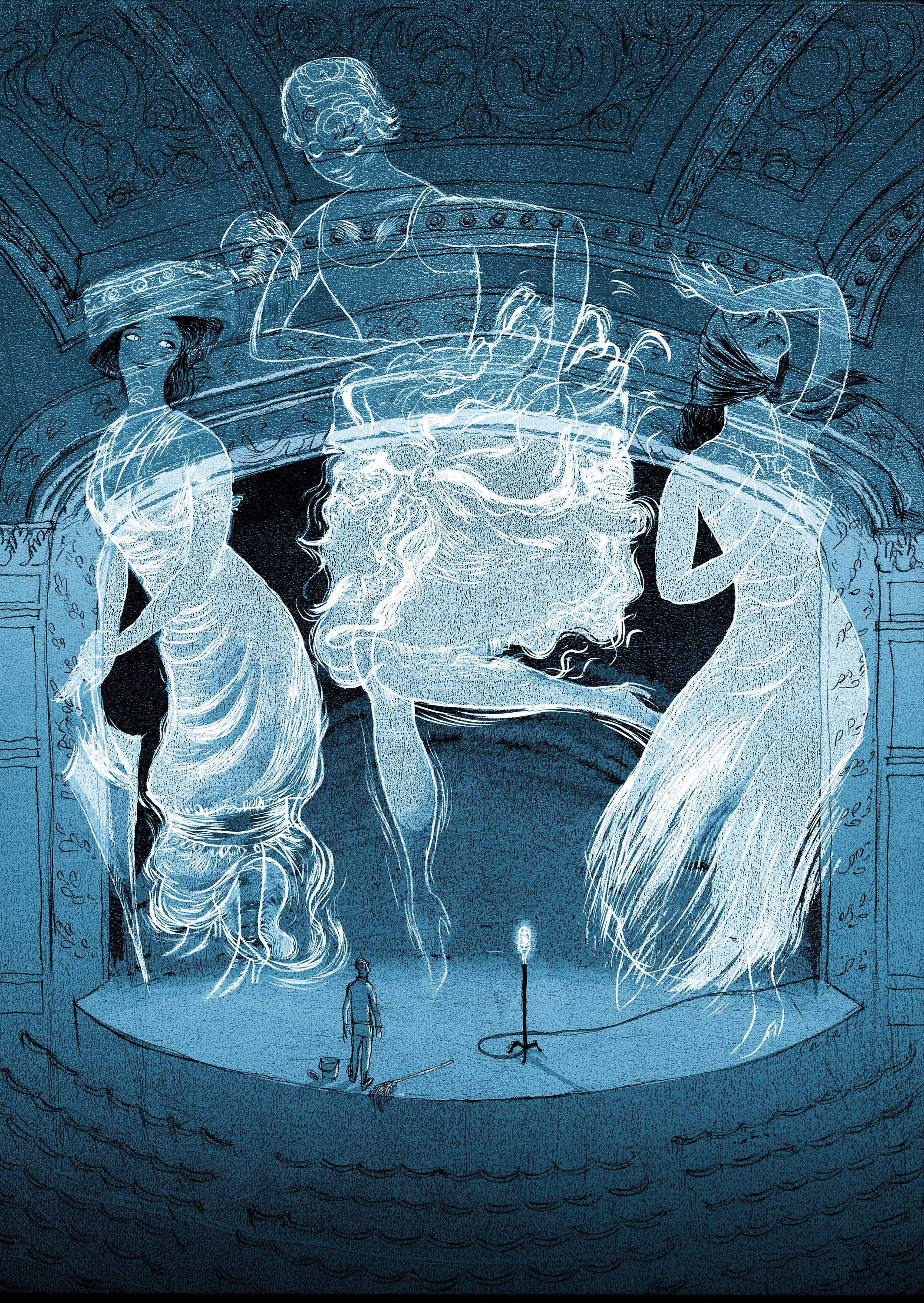 DOUG SALATI
I wanted to portray a moment in a darkened theatre after the audience members had all left for the evening. Summoned by the glow of the ghost light, stars of the past make their entrances from the shadows to relive their moments of joy and despair on the Broadway stage.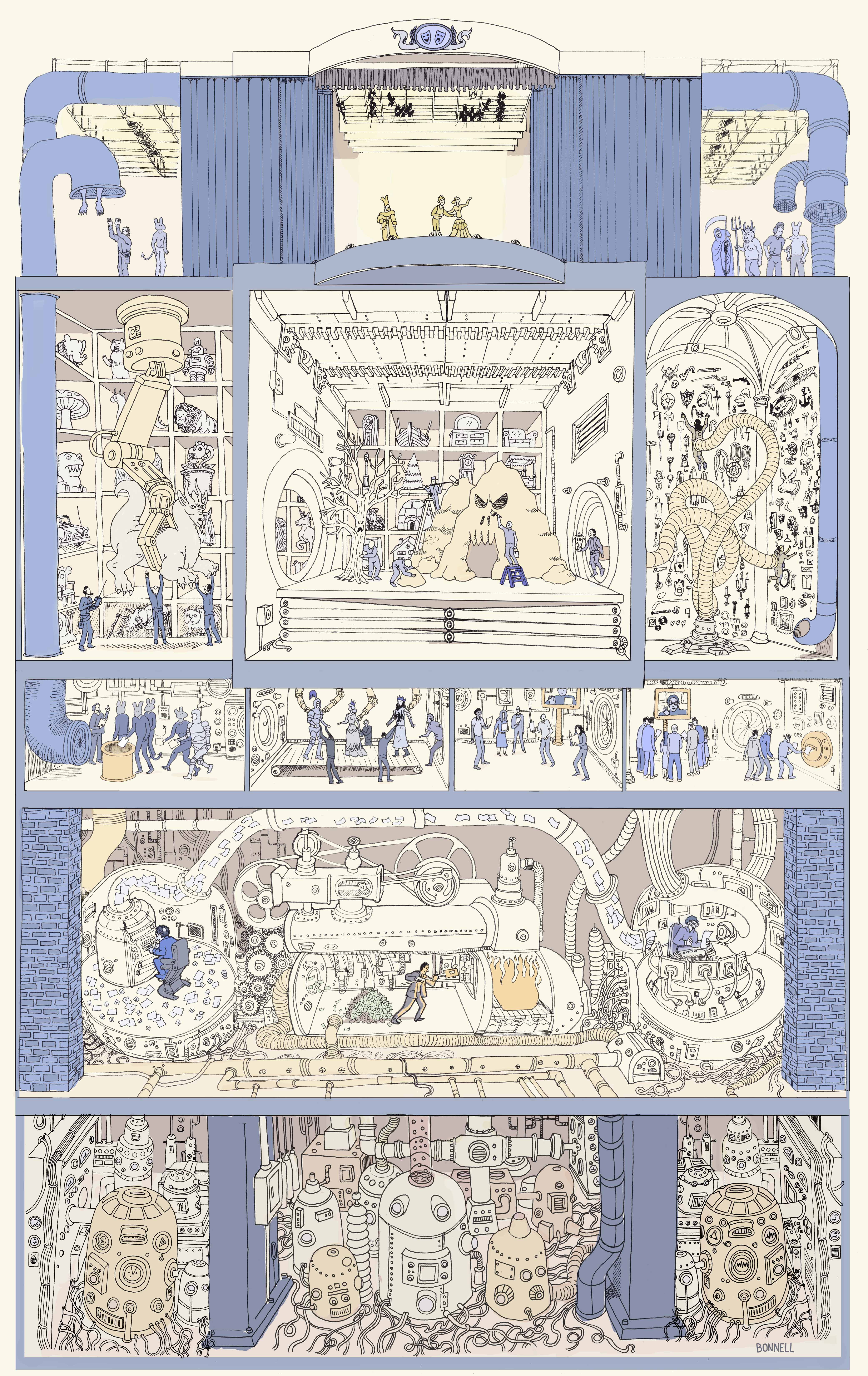 CHRIS BONNELL
"The Production" celebrates Broadway as a monumental, collaborative art form.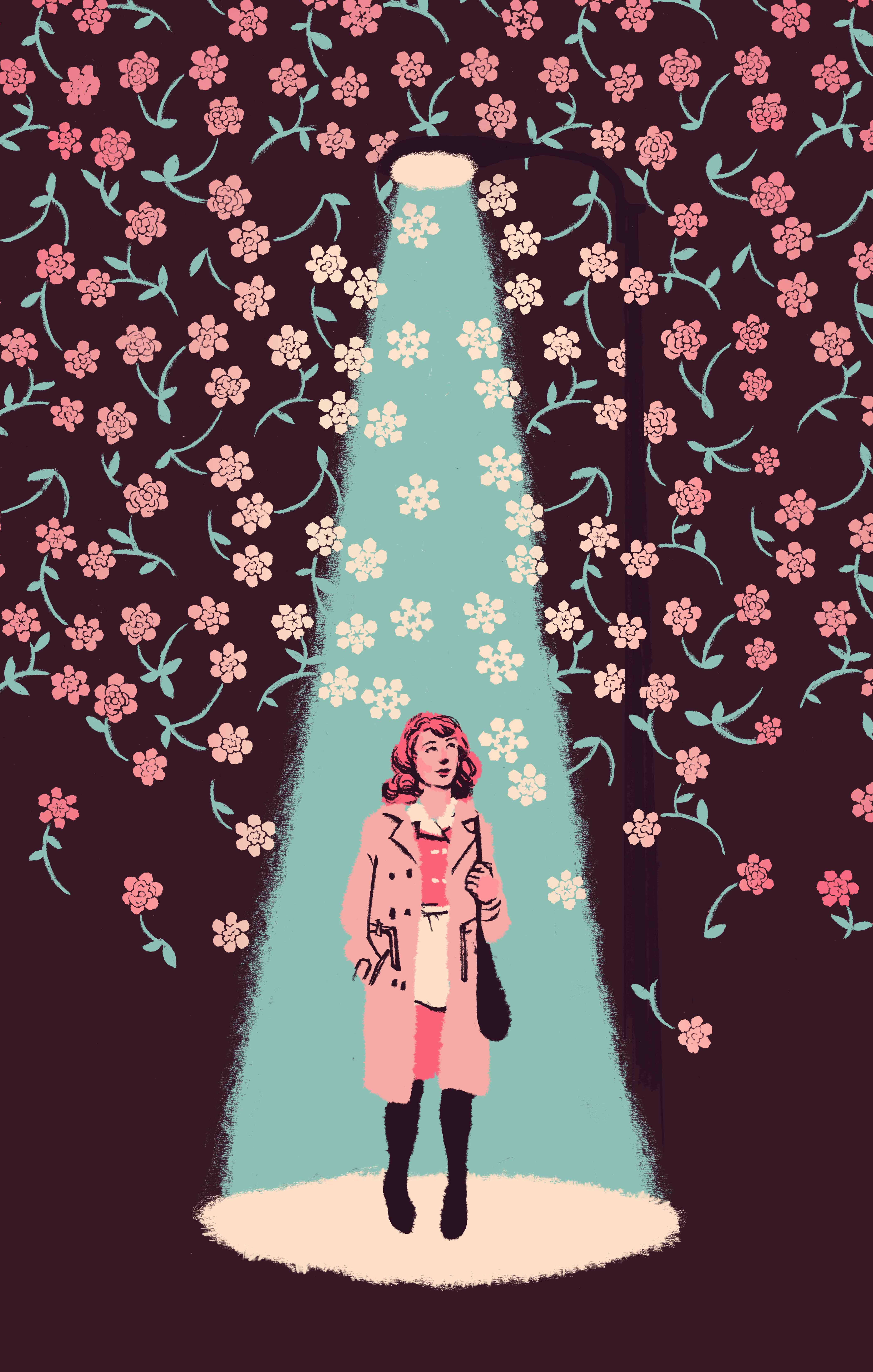 MICHAEL LAURITANO
This piece is for all the dreamers and strivers of which Broadway is made.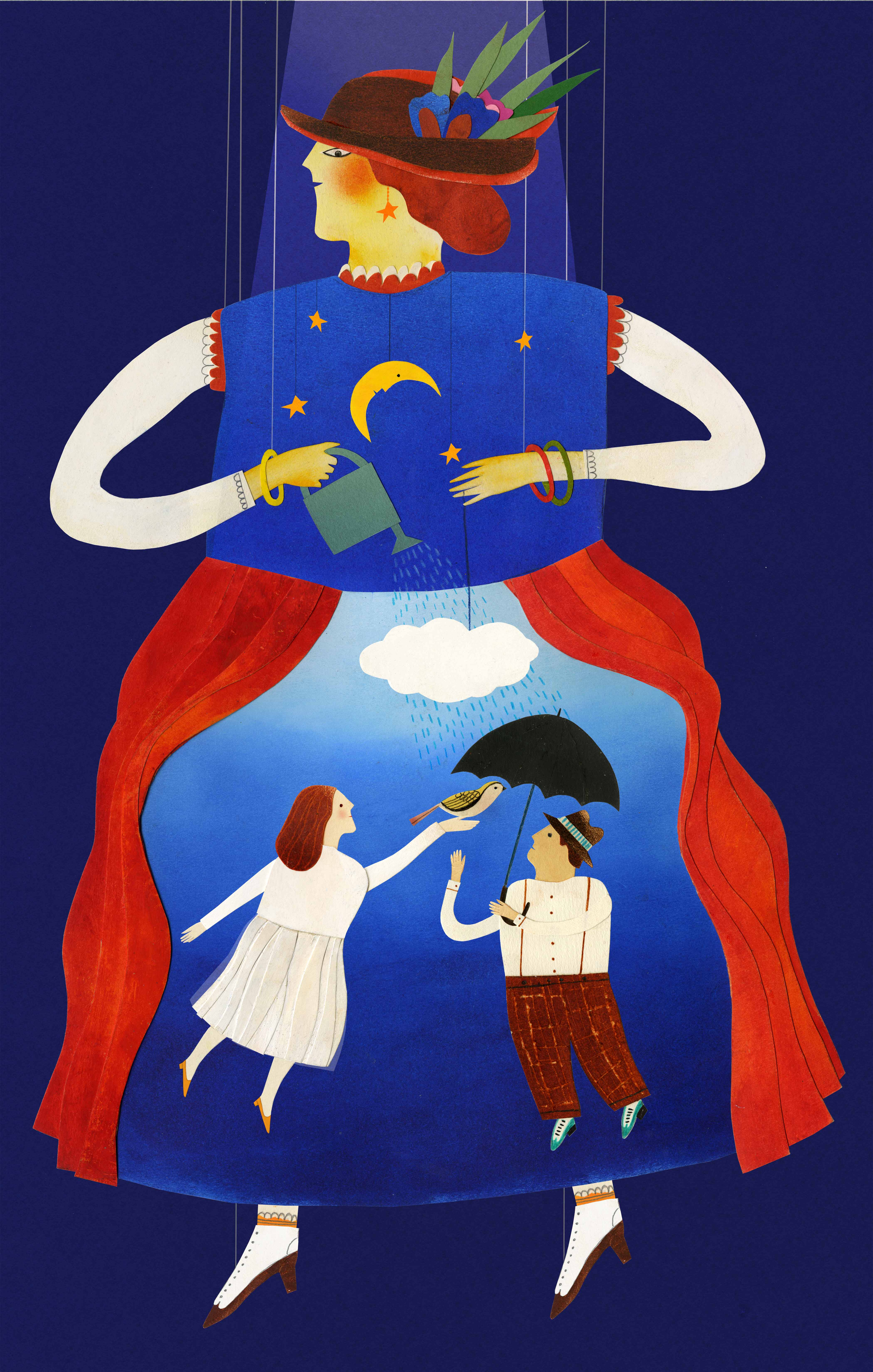 ELAHEH TAHERIAN
To me, theatre is a real life story that we transform into dramatic form. Broadway as a whole encompasses each of these stories and life. In my work, I imagined Broadway as a woman, with all performances being enacted upon her.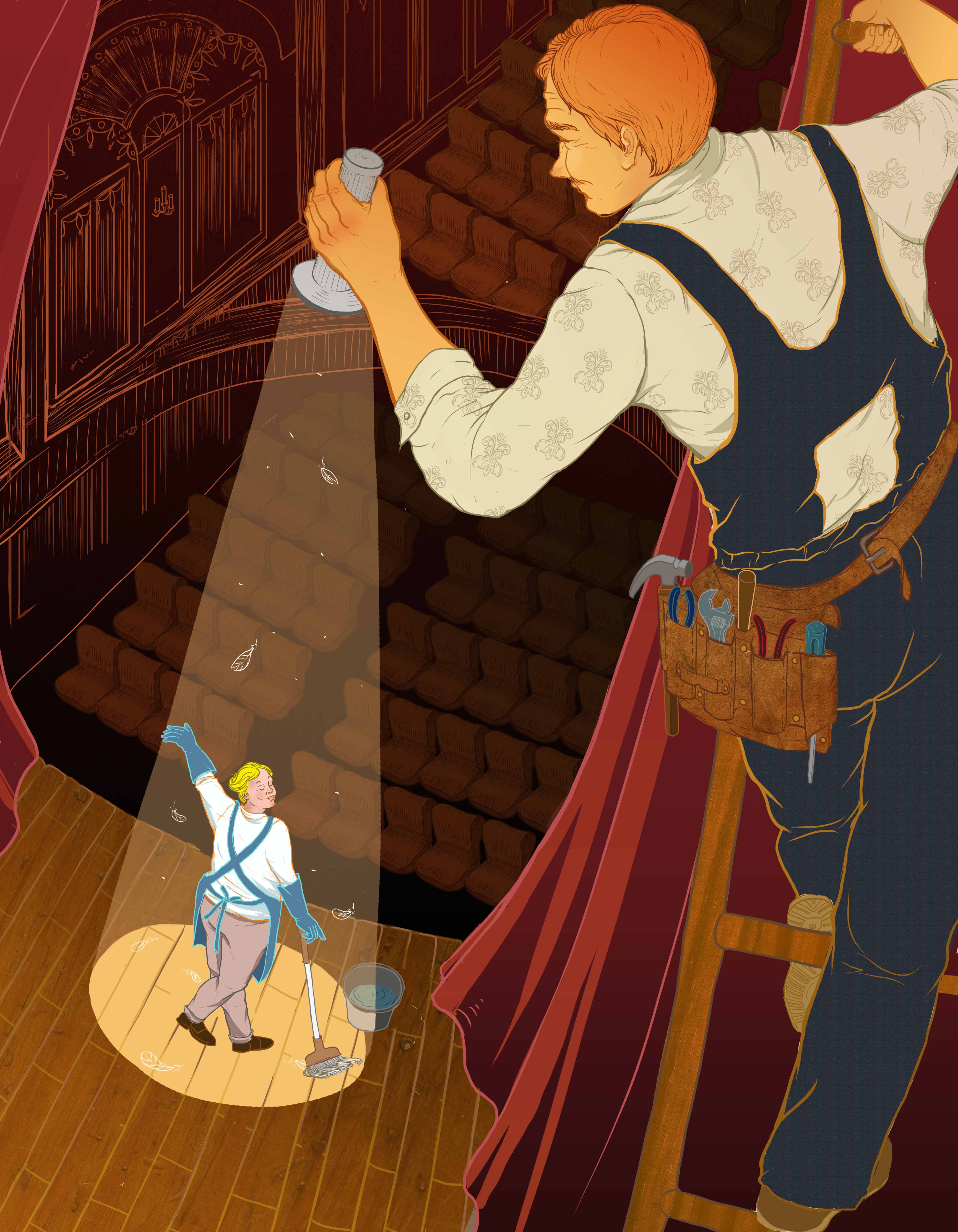 YUFEI ZHAO
When I was a little girl, I wanted to be a successful actor and dancer on Broadway. I often worked backstage since I was overweight, but would still learn dances through video tapes and dance in a secret place where no one could find me. Just like these two characters are living out their dream in their one brilliant moment on the stage, I continue to find happiness in my dreams of Broadway.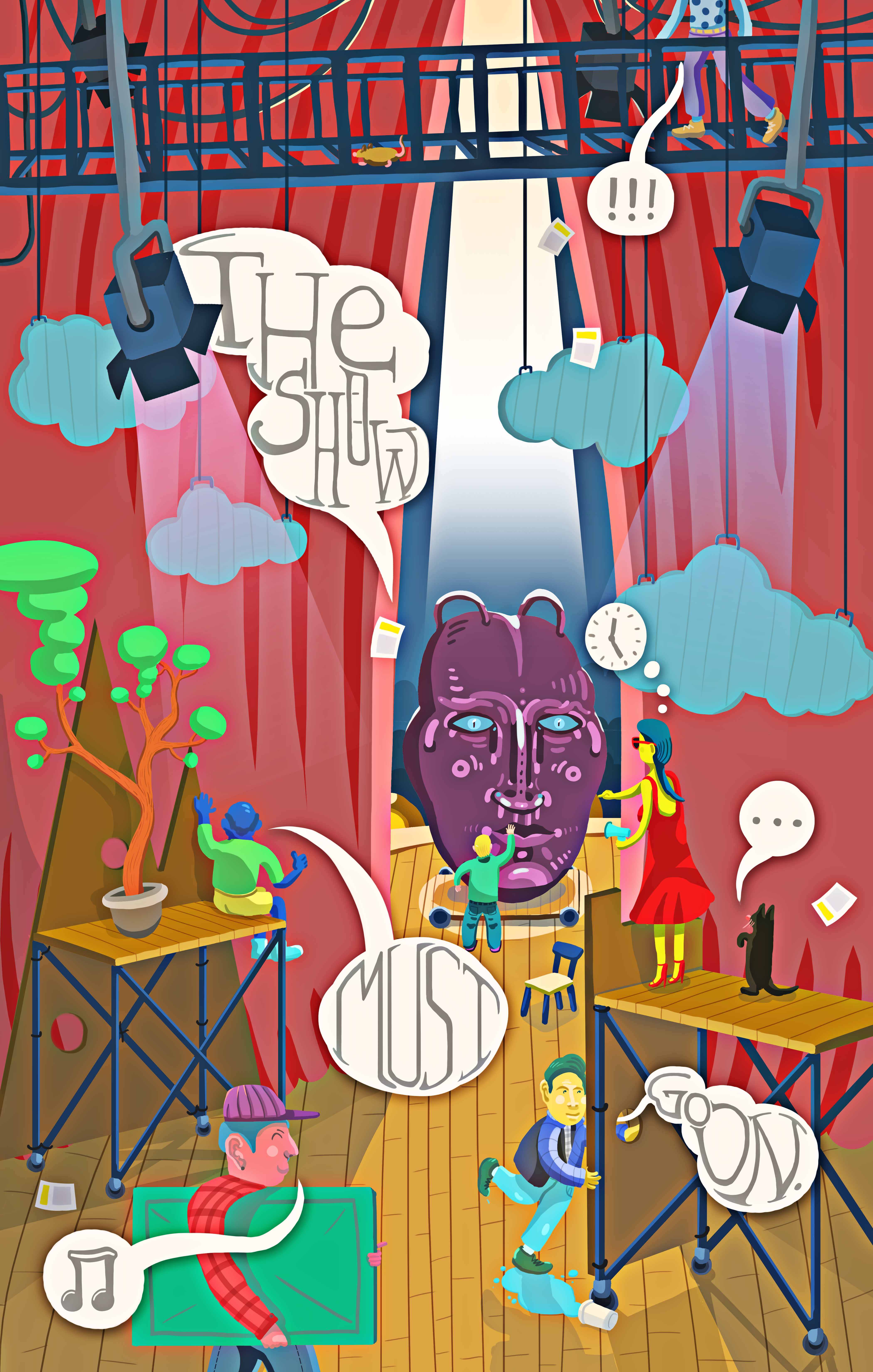 FRANCISCO GALARRAGA
This piece celebrates the process of creating a good show. It is an ode to backstage, showcasing the handiwork, direction, mistakes and accidents that all come together for the final product.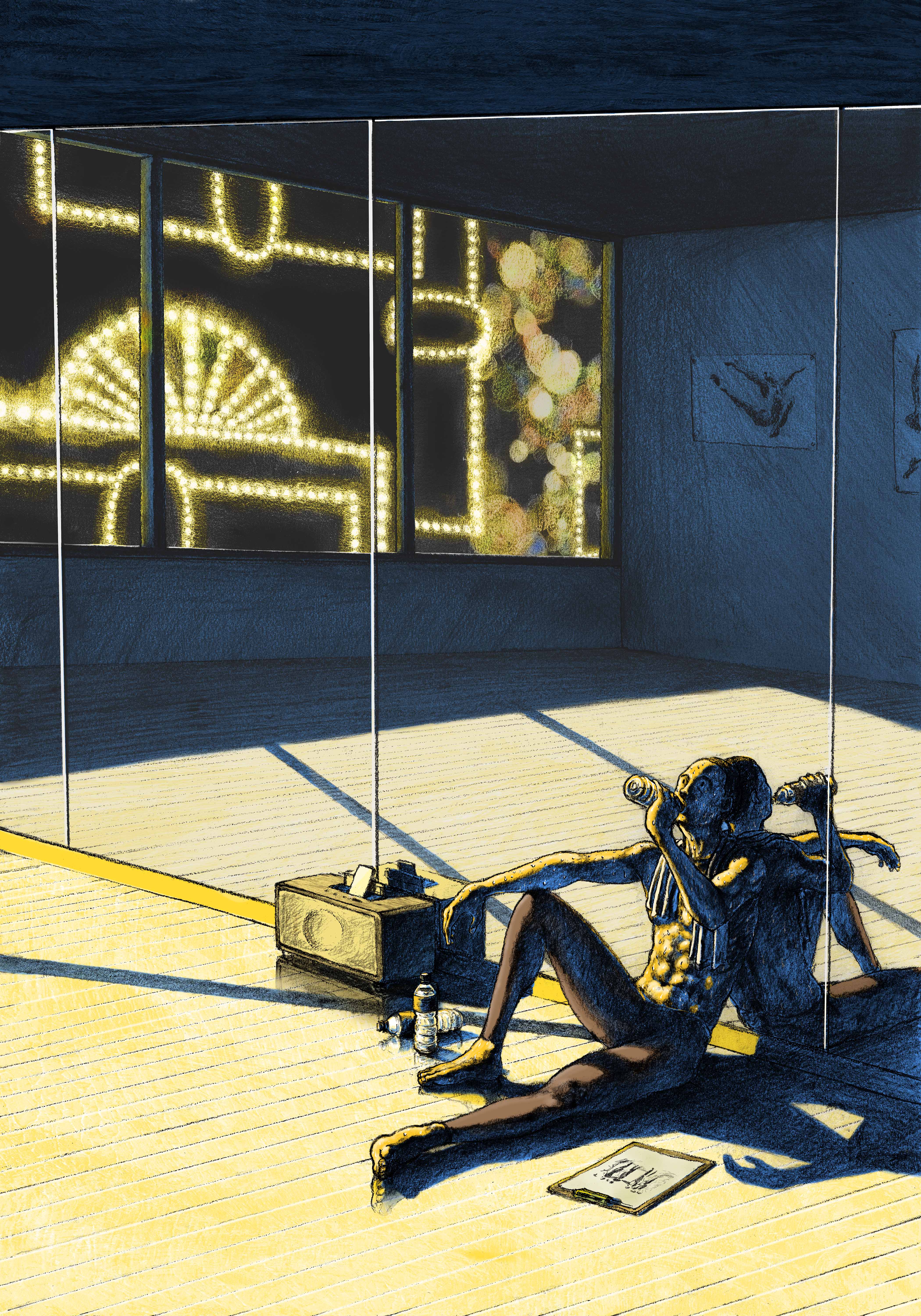 MOONSUB SHIN
In this image, I try to represent the diligence and efforts of the performer. We may enjoy the splendid and stunning opening night, but the real beginning is in the rehearsal room during the weeks before.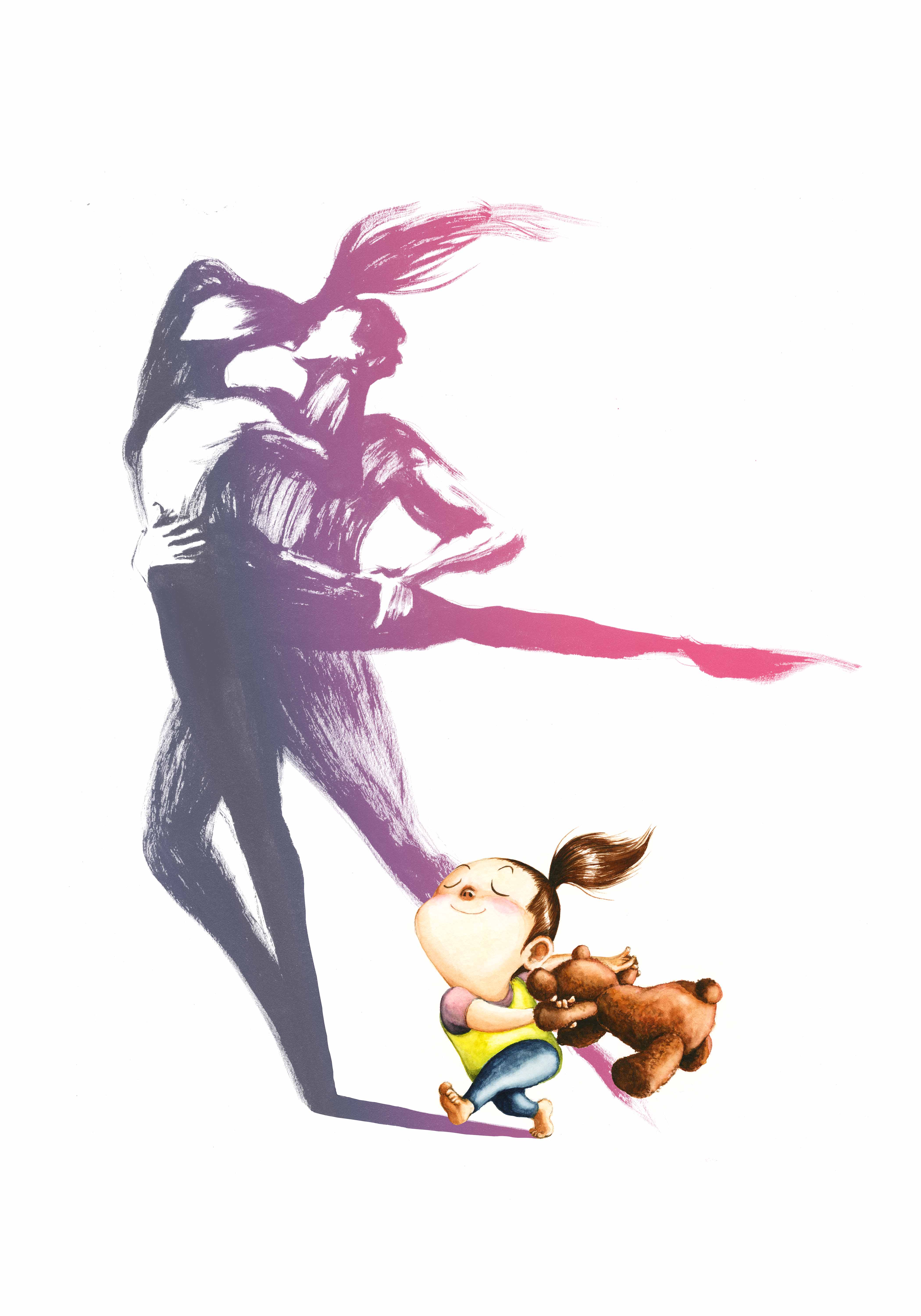 MOONSUB SHIN
Broadway is a never-ending story. Children want to be stars, and those childhood dreams make theatre memorable and exciting to us. A tiny, delightful moment during one's childhood could translate into a fantastic performance in the future, which may inspire another child.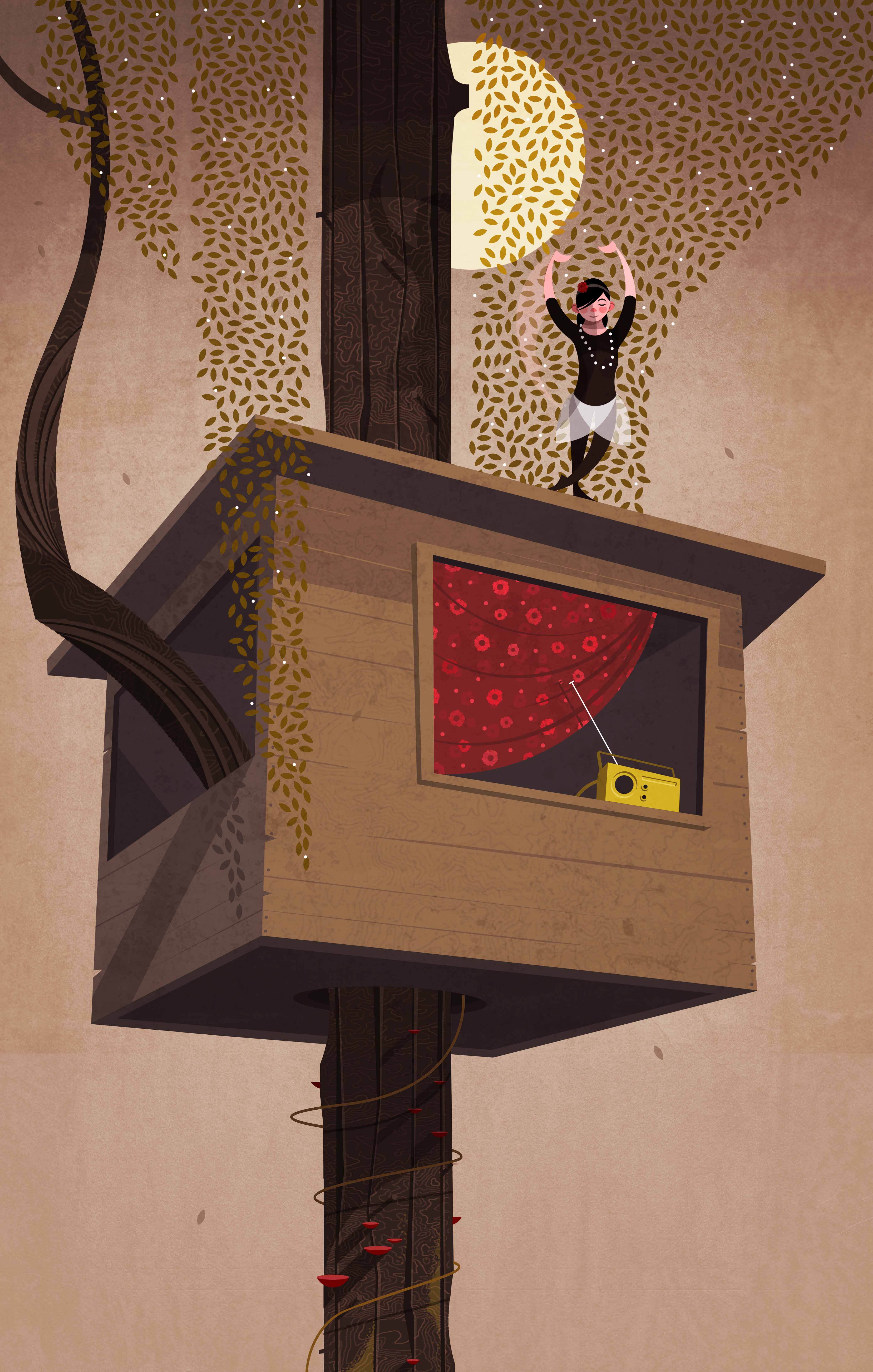 NICHOLAS LITTLE
Broadway is a certain feeling that can exist within a variety of contexts. This image is an attempt to capture the magic, playfulness, and scale of Broadway through the use of a relatable metaphor.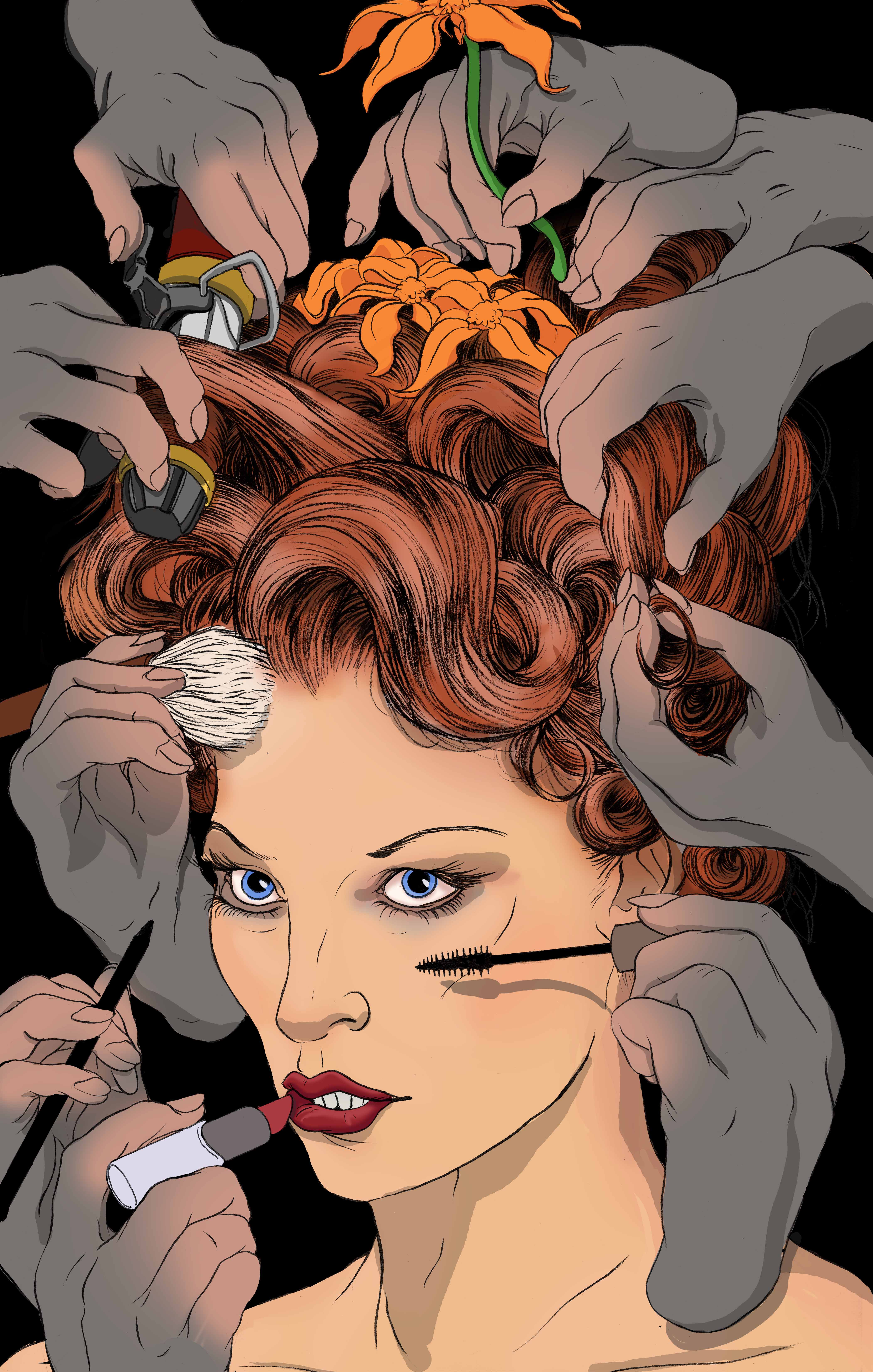 JAMES KERIGAN
In this image I try to capture the process in which a Broadway performer gets ready for the big show. Specifically the hours of hair and makeup that a performer has to endure to get into character. The countless poking and prodding of beauticians and stylists, all in an effort to create a performer's look.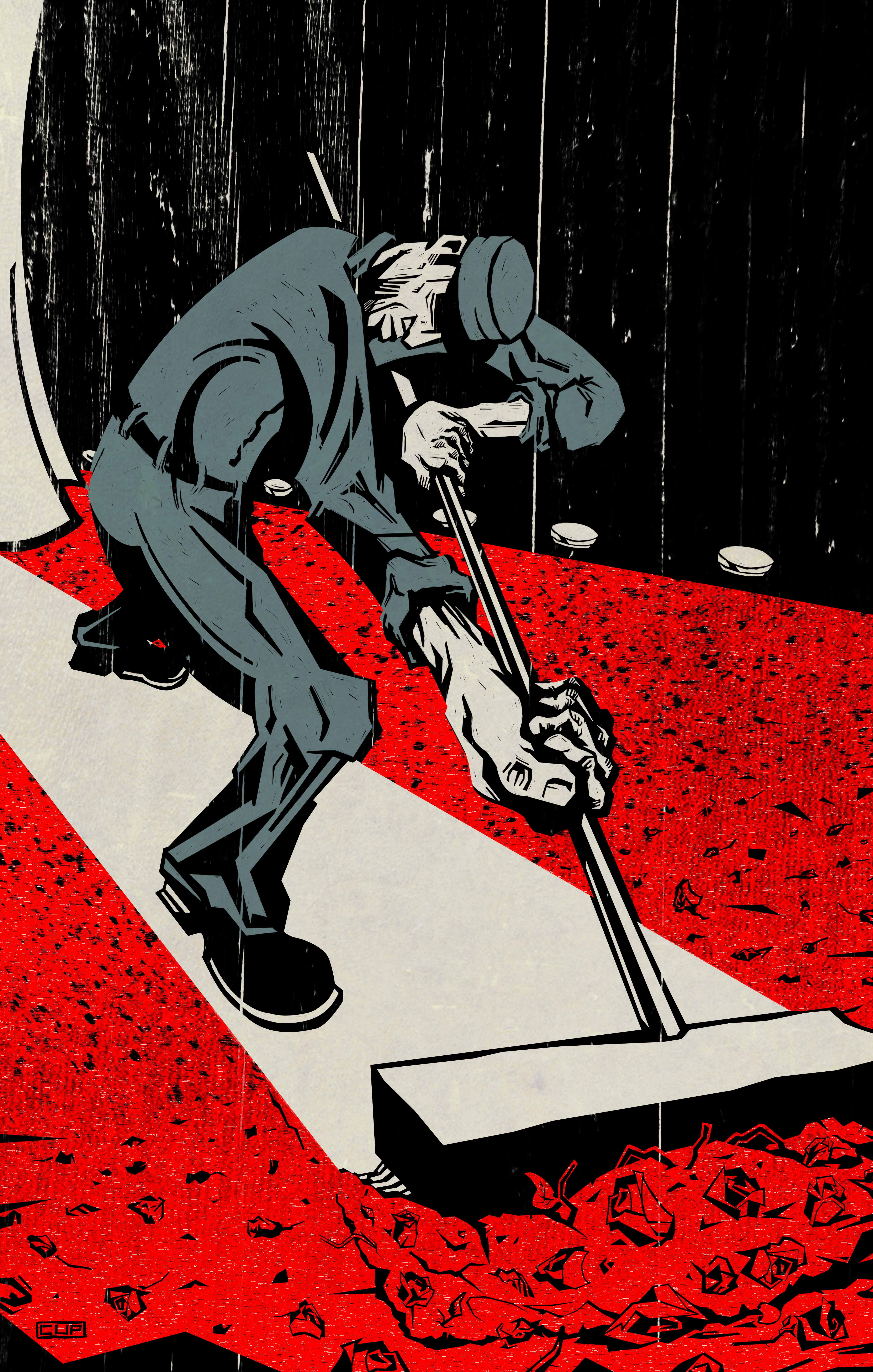 STEVE CUP
This piece imagines the stage long after the audience has stopped clapping and the last stagehand has left, focusing on the lone custodian cleaning up the glorious aftermath of another performance.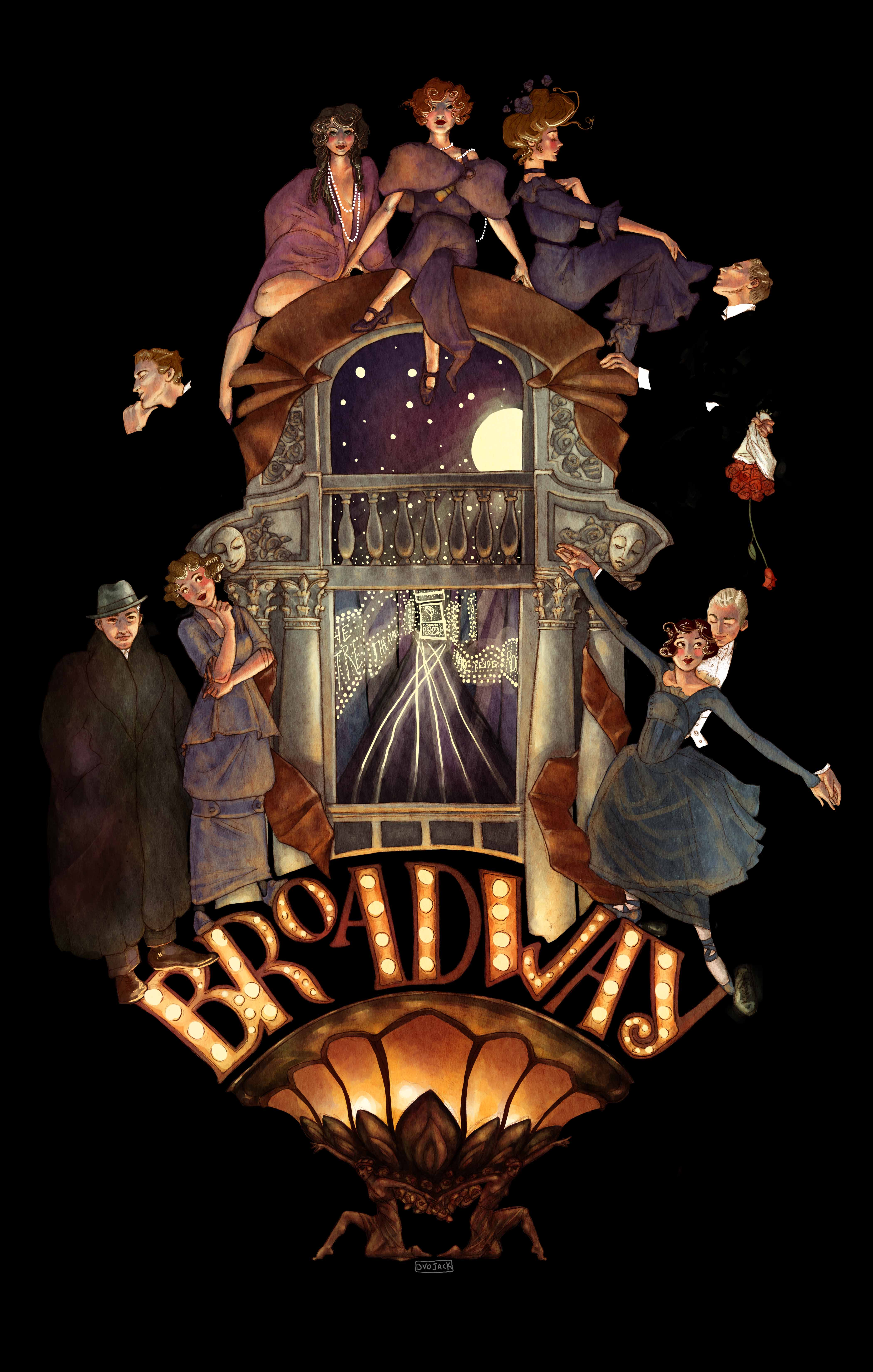 SARAH DVOJACK
Broadway's history is a rich and unmatched part of New York and American history. Threads of the old still weave their way into the new. In my piece, figureheads of yesteryear preside over Times Square. Loosely based on the influential early participants of the Broadway stage, their influence forever shaped the way we have come to define and celebrate Broadway. They will never be forgotten.