As movie stars and Oscar party hosts prepare for the Academy Awards ceremony on March 2, Broadway Direct set out to explore how Hollywood and Broadway feed each other. It's a fascinating process that requires time, patience, and a vision for translating properties from medium to medium.
A current snapshot: Meryl Streep landed her 18th Oscar nomination for the film version of Tracy Letts' Tony Award–winning play August: Osage County and headlines the forthcoming big-screen adaptation of Into the Woods. On the theater side, a musical version of 1976 Best Picture winner Rocky opens on March 13, three weeks after the Broadway premiere of The Bridges of Madison County. Kelli O'Hara received rapturous reviews in this musical inspired by Robert James Waller's best-selling novel, which became a movie that earned a 1996 Oscar nod for — yes — Meryl Streep.
Cross-pollination of books, movies, plays, and musicals is nothing new (see: South Pacific, My Fair Lady, Hello, Dolly!), but the film-to-stage trend has never been more pervasive. The potential rewards are evident from the mega-success of Disney's The Lion King (based on its animated film) and Wicked, which began life as a novel and was developed into a movie before conquering Broadway 10 years ago. Since 2000, half of the Best Musical Tony winners have been based on movies.
Along the way, film companies such as Sony, DreamWorks, Universal, Paramount, Warner Bros., MGM, and 20th Century Fox have joined Disney in creating stage divisions to develop shows based on their movies, from the London premiere of Charlie and the Chocolate Factory (Warner Bros.) and a national tour of Flashdance (Paramount) to a still-in-development musical version of Animal House (Universal).
For insight into the trend, we chatted with three pros boasting years of experience guiding hit shows to Broadway: Thomas Meehan, Tony-winning book writer of Annie, The Producers, and Hairspray, plus musical adaptations of Young Frankenstein, Cry-Baby, Elf, and now Rocky; Stacey Mindich, lead producer of The Bridges of Madison County and a producer of Catch Me If You Can and A Catered Affair; and Scott Sanders, lead producer of The Color Purple and CEO of a multimedia entertainment company, currently developing Tootsie and (in partnership with Sony Pictures) A League of Their Own. In separate interviews, this savvy trio shared their expertise and rules of thumb for creating great theater.
Everywhere you look these days, there's a new musical based on a movie. Why?
Thomas Meehan: It's very hard to come up with good ideas for Broadway musicals. But there are a number of movies with a deep, emotional feeling that can be enhanced by music.
Stacey Mindich: Producers look for stories that will move people. And when a story has success in one medium, [it's natural to] say, "This could be theatrical, and I know how to do that."
Scott Sanders: I'm not sure I buy into the premise that everything is an adaptation. It just seems that way since the movie studios have jumped in. Certainly Disney was the pioneer — they made a huge commitment in building a theatrical organization and acquiring the New Amsterdam Theatre, and they were very smart. But adapting work from other art forms has been going on for 100 years.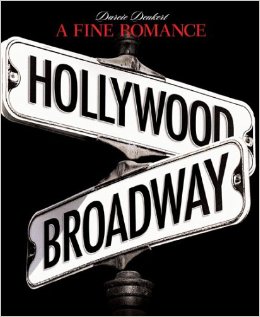 How do you judge which movies or books will work as musicals?
Sanders: Our first question is always, "Why do these characters want to be on stage? Will telling this story in front of a live audience touch people in a different way than the movie or the book did?" The second question is, "Are there emotional moments that lend themselves to music?" And finally, "Do we want to spend more time with these people?" Then it's really a roll of the dice. Was a Victor Hugo novel [Les Misérables] screaming to be a musical? Probably not, but look how that worked out. People told me I was crazy to do The Color Purple, but Celie's story, at its core, was a triumph-over-adversity story.
Meehan: I look for a story with a strong central character who has something he or she wants, and I like to write shows with happy endings, so they always do get what they want. Tracy Turnblad in Hairspray is an unloved girl who triumphs in the end, and so is Annie. They're Cinderella stories, and Rocky is too. Both Rocky and Adrian are rejected by society, and the fact that they find each other is beautiful.
Mindich: In the case of The Bridges of Madison County, when 50 million people buy a book, and when a film comes out that touches the nation, you can't help but look at it and think, "How can this be made intimate for the stage?" The romance novel, the romantic movie, are part of our culture, but to be able to express these things in Jason Robert Brown's glorious music is unique.
Sanders: Sandy Block [a producer and VP] in our office did a fascinating exercise comparing the film and Broadway grosses of about 20 movies. Take out a couple of outliers like The Lion King, and the bigger the movie box office, the smaller it landed as a Broadway musical [examples include The Wedding Singer, Catch Me If You Can, and Ghost]. The more obscure, smaller films yielded bigger Broadway success [examples include The Producers, Hairspray, Billy Elliot, Spamalot, and Once]. Maybe there's no such thing as a bad idea — it's a matter of execution.
How faithful does a musical need to be to its source material?
Meehan: I never want to be too faithful. Saturday Night Fever just put the movie script on stage, but I think you have to take it apart and put it back together to make it a musical — it has to stand on its own. At the same time, you try to keep the iconic moments. You couldn't do The Producers without "Springtime for Hitler." Lynn Ahrens and Steve Flaherty have written a beautiful score for Rocky, but they were willing to incorporate the Rocky theme and "Eye of the Tiger."
Sanders: It's our responsibility as producers to bring our imagination to the work of creating a musical. If that means eliminating characters, altering story lines, or focusing on a single protagonist, we have to make those changes. How do we tell the story differently so we're not asking someone to give us $150 when they could spend a couple of bucks and watch the movie at home in their pajamas?
Mindich: I look for the essence of a story, and [then ask] how can we keep that essence and make it proper for the stage. I think of The Bridges of Madison County as a new Broadway show. In the book and the movie, it was the story of a wandering photographer finding love with an unlikely woman. [Librettist] Marsha Norman fleshed it out and turned it into the woman's story.
Describe the development process and timeline for one of your shows.
Mindich: It's taken four years for Bridges of Madison County [to open on Broadway]. Marsha Norman was offered the material, and she wanted to write a grown-up love story with Jason [Robert Brown]. They, in turn, found the producers and met with Kelli O'Hara very early on; Jason wrote this score for her. The show was developed via a series of workshops, and our three-and-a-half-week run at Williamstown Theatre Festival [last summer] gave us the opportunity to see how the audience reacted and to fix what wasn't working. During Broadway previews, we cut a song and continued working to make everything come together.
Meehan: Almost 10 years ago, Sylvester Stallone called me through a mutual friend and asked if I wanted to do a musical of Rocky. I didn't think so, but I watched the movie with him at his home in Beverly Hills and realized it had all the potential. Stallone wanted to use composers who had written power ballads for Celine Dion and Whitney Houston, but the sample songs we got were never quite right. I said, "Can I please try people who know how to write a Broadway score?" I admired Lynn Ahrens and Steve Flaherty's work in Ragtime, so I took them to lunch. They didn't want to do it either, but they changed their minds after looking at the movie. That was about six years ago. We did workshops, and there were some problems with producers who couldn't make a deal. Then a wealthy German group put up the money, and we did the show there last year — in German, which was a little crazy. From that, we got the structure of the set, which is special and unique. Andy Karl was one of the last people to audition [for the Broadway production] and we said, "There's the guy we've been waiting for."
Sanders: I got the rights to The Color Purple in 1997, and we did our first developmental production at the Alliance Theatre in Atlanta in the fall of 2004 and opened in New York on December 1, 2005. When Oprah [Winfrey] called in September 2005 and asked "How can I help?" we had no advance and were facing an uphill battle on the marketing side. I told her I needed to attract the African American audience. By the time we closed, black churches were our No. 1 source of group revenue. From the beginning, this show was a passion project. I never thought I would make five cents on it; I just needed and wanted to do it.
So, what's the key to translating a book or movie into a musical?
Meehan: Capture the spirit of the original, but don't clone anything.
Mindich: Every show has its own challenges, but when you do something based on material that's been in the public eye, the challenge is to make people understand that this is new and different — that it is more than it was.
Sanders: Nothing is a sure bet. The only reason to spend five or more years of your life working on something is when a character and a story are compelling. The shows I've loved the most, like Sweeney Todd, made no sense on a piece of paper.