Tick, tick, tick, the long-awaited release of the musical movie adaptation of tick, tick…BOOM! on Netflix has finally arrived. Lin-Manuel Miranda makes his directorial debut with the film which stars Andrew Garfield as Jonathan Larson, the man behind RENT.
If you've made it here, there's a good chance you've heard of the Tony Award and Pulitzer Prize-winning musical RENT, but the casual fan might not know the backstory of its creator. Jonathan Larson, the writer of the groundbreaking musical, tragically died of an aortic aneurysm the night before RENT had its first performance for a public audience in the show's premiere run at the New York Theatre Workshop. Something Lin-Manuel Miranda determined to do with this film was to not make a story about his death, but a story about Larson's life.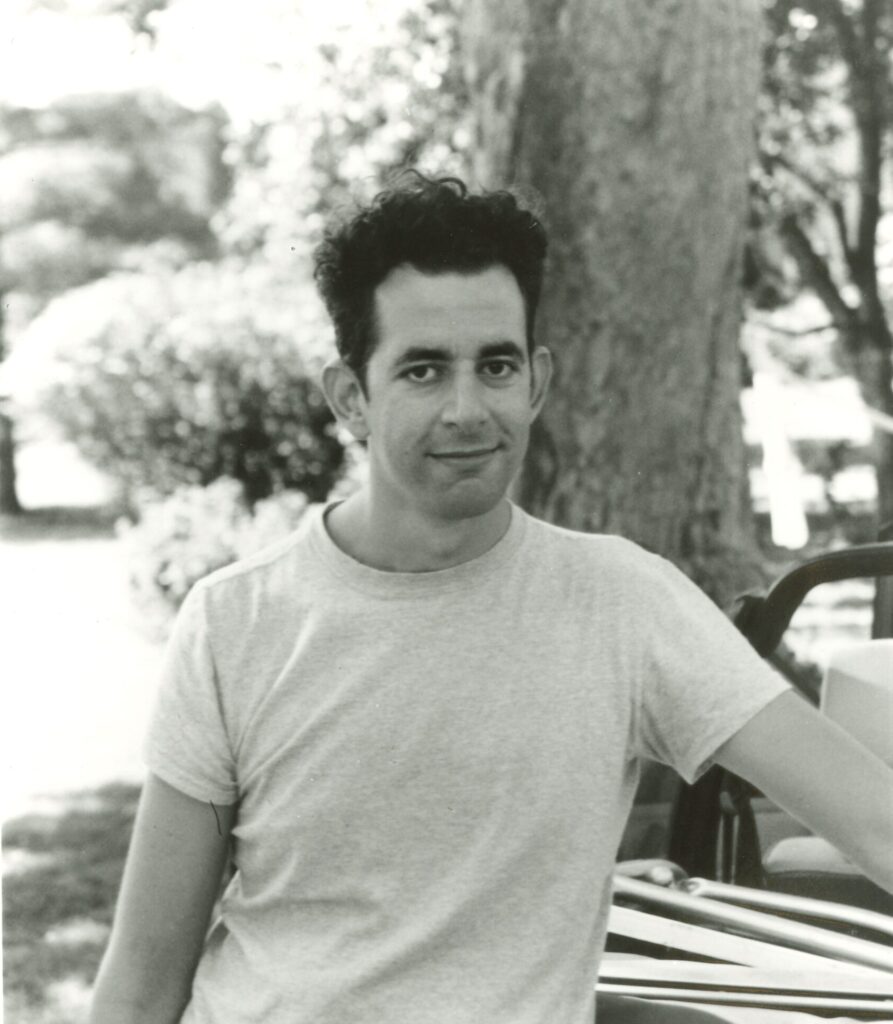 Before RENT came along, there was tick, tick…BOOM! Originally written and performed by Larson himself, tick, tick…BOOM! began as a "rock monologue" that Larson presented in various stages at Second Stage Theater and Village Gate before ending up at New York Theatre Workshop. After RENT became the iconic musical it is and after Larson's passing, Victoria Leacock, his friend and producer, had playwright David Auburn reconstruct the solo piece into a musical for three actors, which brings us the stage musical tick, tick…BOOM! as it is known now.
The autobiographical musical opened Off-Broadway in 2001 starring Raúl Esparaza as Jon (the character of Larson), Jerry Dixon, and Amy Spanger. The story tells of Jon, the struggling artist, as he fights to get his first musical produced, which he has spent all of his twenties writing. With his 30th birthday nearing, existential dread sets in. Lin-Manuel Miranda saw this production three times, having a profound effect on the young writer.
"Here's a show by my hero, and he's telling me two things at once: It's harder than you think it's going to be, your peers are all going to go get real jobs, and you're going to be the only one knocking your head against the wall of this childhood dream," Miranda tells Vogue. "But, if you love what you do, it is worth it. And God, I love sitting down and writing a song. It makes me feel so alive."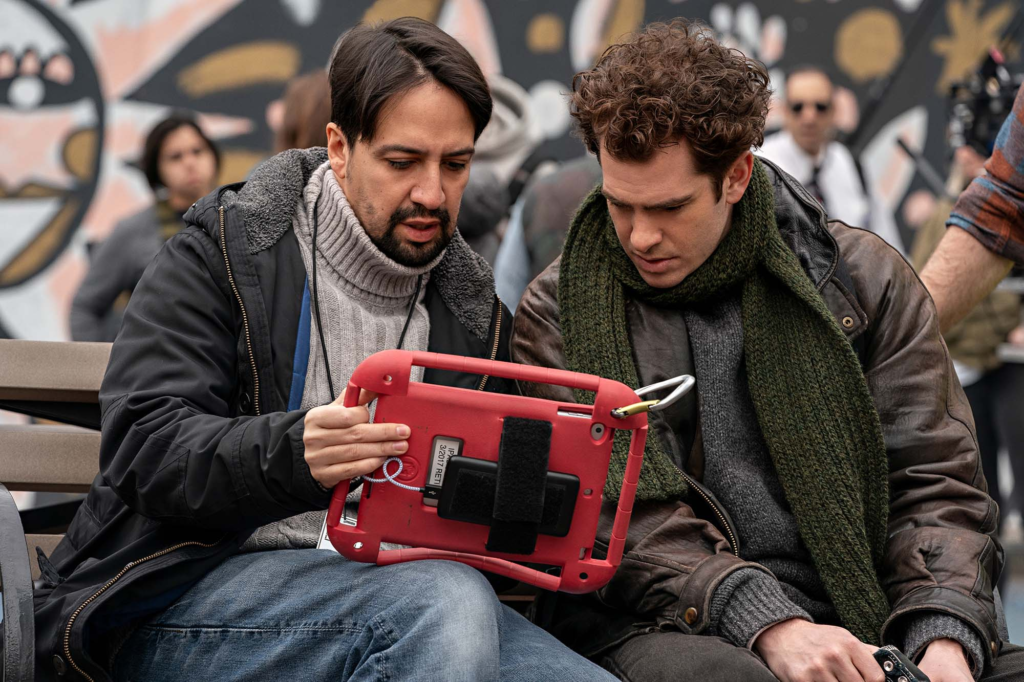 Here's everything you need to know before tuning in to tick, tick…BOOM!
---
When to Tune In 
tick, tick…BOOM! premieres on Netflix on Friday, November 19, dropping at 3 a.m. EST on the streaming platform. So either "stop the clock" (or your morning alarm) and watch it immediately, or impatiently wait at your desk all day before rushing home to settle in for a nice Friday night watch.
Who's Behind the Film
Due to Lin-Manuel Miranda's strong connection to the source material, he has described himself as the only one who could direct the film version of tick, tick…BOOM! "If they only ever let me make one, this is the one I understand," he said during the film's premiere at AFI Fest. And so he did.
With Miranda at the helm, Tony Award winner Steven Levenson was brought on to write the screenplay for the film. The movie tick, tick…BOOM! is adapted from the stage show of the same name, which Jonathan Larson wrote originally as a solo show before being reconstructed by David Auburn for the stage musical. In a similar fashion, the movie builds upon the blocks that Larson laid out in his original piece, bringing to life the New York City he lived in, and blending elements of his solo show into truly telling the story of his life. As a voiceover tells you at the start of the film, "Everything you're about to see is true, except for the parts Jonathan made up."
Some special nods to frequent Miranda collaborators Alex Lacamoire, Bill Sherman, and Kurt Crowley who brilliantly produce all of Jonathan Larson's songs for the film, infusing the tunes you may have heard with a new spirit to translate beautifully to the screen. Add in Alice Brooks' cinematography which will immediately draw you in, as you can see right from the beginning notes of the film's opening number, "30/90," providing a cinematic experience that makes it impossible to look away.
Who's In the Film
Tony Award winner and Academy Award nominee Andrew Garfield expertly brings Jonathan Larson to the screen, inhabiting the man and authentically telling his story for the masses (the striking similarities easily seen in each of their performances of "30/90"). The actor had never sung in such a public display before this film and said during a panel at AFI Fest that when he began singing during the first rehearsal, Miranda had quite the reaction. "His shoe came flying past my face," Miranda's way of expressing just how flabbergasted he was at how well the actor could sing.
A Broadway veteran in his own right, Garfield immaculately takes on the role of Jonathan Larson and is joined by a cast of stage and screen favorites. Playing Jon's love interest Susan is Love, Simon's Alexandra Shipp. Three-time Tony Award nominee and original In the Heights cast member Robin de Jesús plays Michael, Jon's best friend. Throughout the film, we are seeing glimpses into Jon's world as he tells the story through song onstage at the New York Theatre Workshop, where he is accompanied by three-time Tony Award nominee Joshua Henry as Roger and Vanessa Hudgens as Karessa, two characters who also participate in Jon's workshop of his first musical.
Emmy nominee MJ Rodriguez, Ben Levi Ross, Emmy Award winner Bradley Whitford, and Emmy and Tony Award winner Judith Light round out the ensemble cast, but if you think these are the only familiar faces you will see in the film…well, you'll just have to wait and see!
What to Look For
If you've heard anything about this movie from people who have watched it already, the mention of cameos has surely come up. With that being said, this is a movie where you will not want to take your eyes off the screen as it is filled with tons of easter eggs for lovers of theatre.
If you're familiar with the stage show, be prepared to be blown away by what Lin-Manuel Miranda and Steven Levenson manage to do in expanding the musical for the screen. While slight changes have been implemented to the score, especially to maintain a PG-13 rating, there is a good chance you will hear Jonathan Larson tunes you haven't heard before.
After you've watched, that infectious score will need a place in your music library. Go here to make sure you add the film's soundtrack to wherever you stream music.
---
Jonathan Larson had a larger-than-life persona that is so beautifully portrayed in Lin-Manuel Miranda's film. Watch tick, tick…BOOM! on Netflix.