There is nothing like being transported to another place and time by a Broadway show. The trouble is, sometimes you have to leave the theatre. Fortunately, we've compiled the following list of books that may be of interest to theatregoers. From remembrances of the golden age of Broadway to hints at upcoming shows, our summer reading list has something for everyone.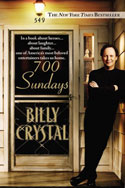 700 Sundays
By Billy Crystal
Published by Grand Central Publishing
Actor and comedian Billy Crystal based this autobiography on his one-man show of the same title, which returns to Broadway this season. The bestselling story of his dysfunctional childhood, peppered with his trademark wit, is sure to bring a smile and a tear.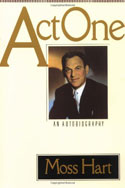 Act One
By Moss Hart 2
Published by St. Martin's Griffin
Columnist Michael Riedel says, "Ask anybody who works in show business to name his favorite book about the theater, and I'll lay you 10-to-1 the answer will be Moss Hart's autobiography, 'Act One.'" A play based on this stirring rags-to-riches story hits Broadway this spring.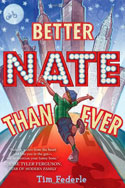 Better Nate Than Ever
By Tim Federle
Published by Simon & Schuster Books for Young Readers
Dancer Tim Federle based this book about a boy dreaming of Broadway stardom on his own experiences coaching the child stars of Billy Elliot. Will Nate get cast in E.T. the Musical or will he have to go back home to Jankburg, Pennsylvania? Great for kids.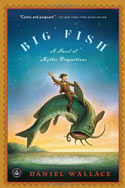 Big Fish: A Novel of Mythic Proportions
By Daniel Wallace
Published by Algonquin Books
Will Bloom tries to come to terms with his father's imminent death by retelling the panoply of colorful stories his father told throughout his life. Adapted into a successful film, and now a Broadway musical.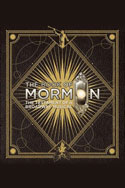 The Book of Mormon: The Testament of a Broadway Musical
By Trey Parker, Robert Lopez, Matt Stone, Steven Suskin
Published by Newmarket Press
Matt Stone, Trey Parker, and Bobby Lopez's musical The Book of Mormon has become a global phenomenon. This annotated script combines the full text and song lyrics with pictures of the original cast and interviews and comments from the creative team.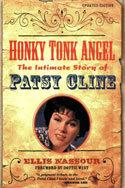 Honky Tonk Angel: The Intimate Story of Patsy Cline
By Ellis Nassour
Published by Chicago Review Press
Can't wait for Always…Patsy Cline to open on Broadway this summer? Pick up this well-regarded biography of one of country music's most memorable stars. Ellis Nassour traces her path from working-class poverty to Nashville superstardom to her tragic death at just 30 years old.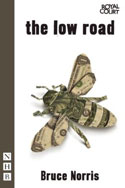 The Low Road
By Bruce Norris
Published by Nick Hearn Books
Bruce Norris's eminently readable followup to his Tony and Pulitzer Prize-winning play Clybourne Park is a quasi-historical parable which searches for the roots of the modern financial crisis in colonial America. After a sold-out run in London, expect to see this one stateside soon.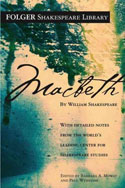 Macbeth
By William Shakespeare
Published by Simon & Schuster
It may have confounded you in high school, but the Bard's most popular play has had two major Broadway revivals this year alone. Why not see what the fuss is about? This thrilling (and short!) tale of ambition and betrayal is a great way to get started with Shakespeare.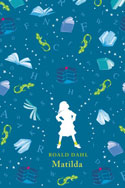 Matilda
By Roald Dahl
Published by Puffin
Roald Dahl's story about an avid reader forced to outsmart the dimwitted adults around her is now a Tony-winning Broadway musical. Read the book first! (Matilda would approve).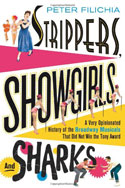 Strippers, Showgirls, and Sharks: A Very Opinionated History of the Broadway Musicals That Did Not Win the Tony Award
By Peter Filichia Published by St. Martin's Press
Did the best musical always win "Best Musical"? Were there other factors that kept a more deserving show from copping the prize? Beloved critic Peter Filichia answers these questions and more as he looks at many of the 153 previous Best Musical Nominees that didn't win.