Andrew Bergman is the famed screenwriter of such comedy classics as Blazing Saddles, The In-Laws, Honeymoon in Vegas, It Could Happen to You, Soapdish, and The Freshman, in addition to being the newly-minted Broadway book writer of the upcoming musical Honeymoon in Vegas, which begins performances on November 18 at Broadway's Nederlander Theatre. Here, he hilariously shares with Broadway Direct readers some of the insights, triumphs, and trials he experienced guiding Honeymoon from screen to Broadway stage.
The film Honeymoon in Vegas, starring James Caan, Nicolas Cage, and Sarah Jessica Parker, consumed two happy years of my life, 1991 and 1992. We filmed in New York, Los Angeles, Las Vegas, and Hawaii, and when it was completed I was a) exhausted, having flown about as many miles as a U.S. secretary of state, and b) convinced that although formally a comedy, in its heart of hearts Honeymoon was really a musical. Music both propelled the movie's narrative and commented on its hero's hideous predicament, and when we released the soundtrack album, it immediately went gold, so clearly the music was not only crucial, but it drew a crowd.
While I had enjoyed a very positive Broadway experience (Social Security in 1986), all I knew about musicals was that I enjoyed them and they apparently required an orchestra pit. I love music — in fact, I have to say it's my first love — but I knew zilch about how one converted comic ideas into musical ones. Fortunately, total ignorance had never discouraged me in the past (Blazing Saddles was my first movie script), so I plunged ahead and bingo, a mere 22 years later, here comes Honeymoon in Vegas: The Musical. How did I do this so quickly, you ask? Well, it's really not as easy as it sounds.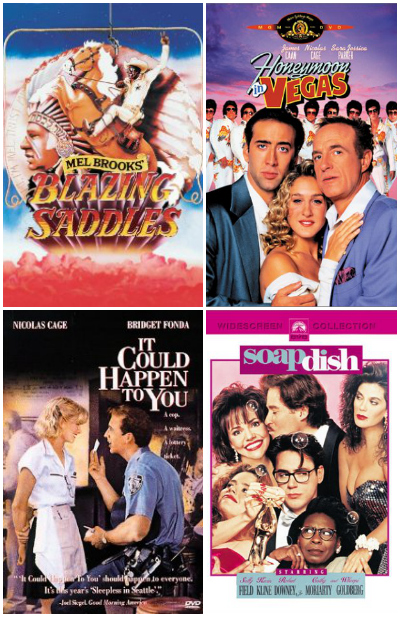 First of all, I made four more movies, which kept me out of circulation for a while, and then in 2001, I took a break to have some refreshing and thrillingly successful triple-bypass surgery. It was an It's a Wonderful Life experience, and when I came out of it, I assessed how I wanted to spend the rest of the journey that the Great Travel Agent in the Sky had provided me. Honeymoon in Vegas: The Musical immediately suggested itself, and I thought, Screw it, I'm just going to write the show, start to finish, and see what happens. So I sat down and invented what I thought was a plausible book, and included suggested lyrics for a dozen or so songs, placed where I thought the songs should be, and indicated what their subject matter would entail. I didn't even hum any music; I figured any self-respecting composer could do that.
Which meant I needed a composer. Not so simple, right? Except that it was, because it turned out that a person named Jason Robert Brown, whom at that point I didn't know from John Brown's Body, had wanted to write a musical version of Honeymoon ever since he first saw the film. In fact, so strong was his desire to get involved that after he attended the first reading of my Musical Without Any Music, he actually wrote a couple of tunes for the show. On spec, as they say; for free, gratis. I heard Jason's songs and realized that I had found my musical partner, someone who shared my deranged comic sensibility and could do way more than hum. In fact, he was sort of a genius. So I was all set. And remember, this is 2003 we're talking about.
Jason and I began to work together and it was a tutorial for both of us. Since I had never written a musical and Jason had never written a comedy (his first Tony was for Parade, a show about a lynching; the next two were for the gorgeous but melancholy The Bridges of Madison County), we had much to learn from each other. What Jason pointed out to me was that my "suggested lyrics" usually described action we had already observed and therefore didn't advance our story and therefore were totally useless. But he said it nicely, and it was clear that my job was not so much to create lyrics as to suggest what the songs might say. "You write lousy lyrics and I'll turn them into good ones," Jason said, and in the same way he suggested comedy ideas and I would attempt to make them funny. So it was sort of like a game of charades: We would mutely attempt to push the other where we both wanted to go, which fortunately was the same place — a funny show with dynamic, propulsive music that told our story. We also spent countless hours discussing what to have for lunch, an exercise that any honest writer will tell you occupies a sizable portion of any working day.
It actually took us two years to complete the first act, which seems nearly impossible to conceive, but there were reasons — other commitments on both our parts, lawyers working out a "collaboration agreement" that took longer to produce than the Magna Carta, all the time-eating effluvia of showbiz. But basically we learned that adapting a popular movie to the stage is a very tricky business. We couldn't have Elvis impersonators jumping out of cargo planes, we couldn't do a show with only one woman in the cast, we couldn't have a character who was a private detective (as Nic was in the movie) because it didn't help us even a tiny bit. We also discovered that the show didn't really seem to begin until we reached Vegas, no matter what the page number, but we had to know who our adorable protagonists really were before getting them into such terribly hot water. We put Jack's mother into the show, we took her out of the show, and then put her back in for keeps. Jason wrote enough songs for two shows. And then it was always about the opening; I have about a dozen separate first acts on my computer (I went through at least three Macs in the process, putting me on a first-name basis with half the sales staff at the Apple store!).
The first acts included Jack following cheating spouses all over Manhattan (as in the movie), Jack playing poker with his best buddies, Jack and his pals singing about commitment. All dead on arrival, but we're talking about months of creation. So the years roll on — Jason moves to Los Angeles, then returns to New York, and also finds the time to get married and help produce two darling daughters; I find myself becoming the grandfather of a darling boy — an entire life cycle occurs before we finally open at the wonderful Paper Mill Playhouse in Millburn, New Jersey, with a stunning cast headed by Rob McClure, Brynn O'Malley, and the ever-ebullient Tony Danza. The audiences love us, the critics love us, and it turns out every minute we devoted to Honeymoon was well-spent. Drum roll, please: Previews begin at the beautiful Nederlander Theatre on November 18.
ABOUT THE AUTHOR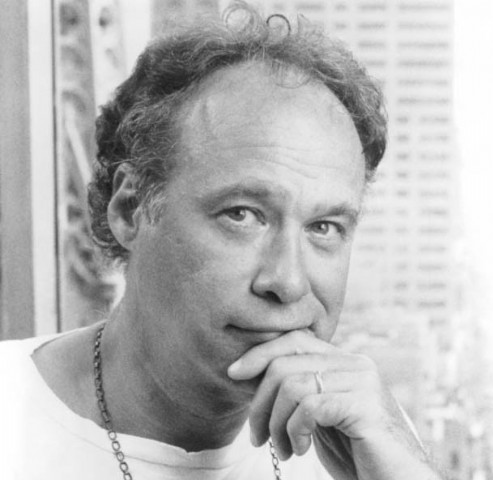 Andrew Bergman began his writing career at the very top, writing the story and co-authoring the screenplay of Blazing Saddles at the age of 27, and winning the Writers Guild of America award for Best Original Screenplay in 1975. He went on to write the screenplays for The In-Laws, Fletch, and Soapdish, and both wrote and directed The Freshman, Honeymoon in Vegas, It Could Happen to You, So Fine, and Striptease. In 2007 he was awarded the Ian McLellan Hunter Award by the Writers Guild of America for Lifetime Achievement in Screenwriting. Bergman also wrote the hit play Social Security, directed by Mike Nichols, which ran for a year on Broadway in 1986, and he is the author of four novels: Sleepless Nights, and the Jack LeVine detective series: The Big Kiss of 1944, Hollywood and LeVine, and Tender Is LeVine.