This week we look at Broadway shows set across the pond!
This week, Broadway Direct took you behind the scenes as The Last Ship prepares to launch on Broadway. The Last Ship continues the tradition of great Broadway shows that take place across the pond in England. The England has provided the setting for some wonderful Broadway shows like Chitty Chitty Bang Bang, Oliver, Sweeney Todd and Taboo. This week, #TGIFTunes celebrates with a playlist full of Broadway shows that take place in merry olde England.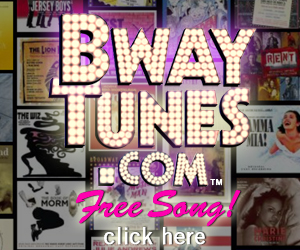 So, pull out your tea and biscuits, raise the Union Jack and listen to #TGIFTunes' Broadway Across The Pond playlist!
Also, if you hadn't heard, we've debuted a brand new playlist – Broadway Direct's #NowPlaying! Follow Broadway Direct on Spotify as we update the #NowPlaying playlist each week with brand new recordings, songs from upcoming shows, and some of our old favorites. Check it out!
NOTE: If you already have a Spotify account, you'll be able to listen immediately. If not, you can click the play button below and sign up in the pop up window or go to www.spotify.com to sign up. It only takes a few minutes and it's completely free!