All over the country, we've dealt with some punishing winter weather. Has that stopped us from attending new Broadway shows and revivals, the big touring shows, and any community theater and school productions we can find? No, it has not! Now that we're finally — finally! — entering spring and back to a steady stream of new plays and musicals, we're also embracing the latest theater books. They were a lifeline when theatres were dark. Thank goodness, they're the delicious dessert we can indulge in until the next live performance. Enjoy!
---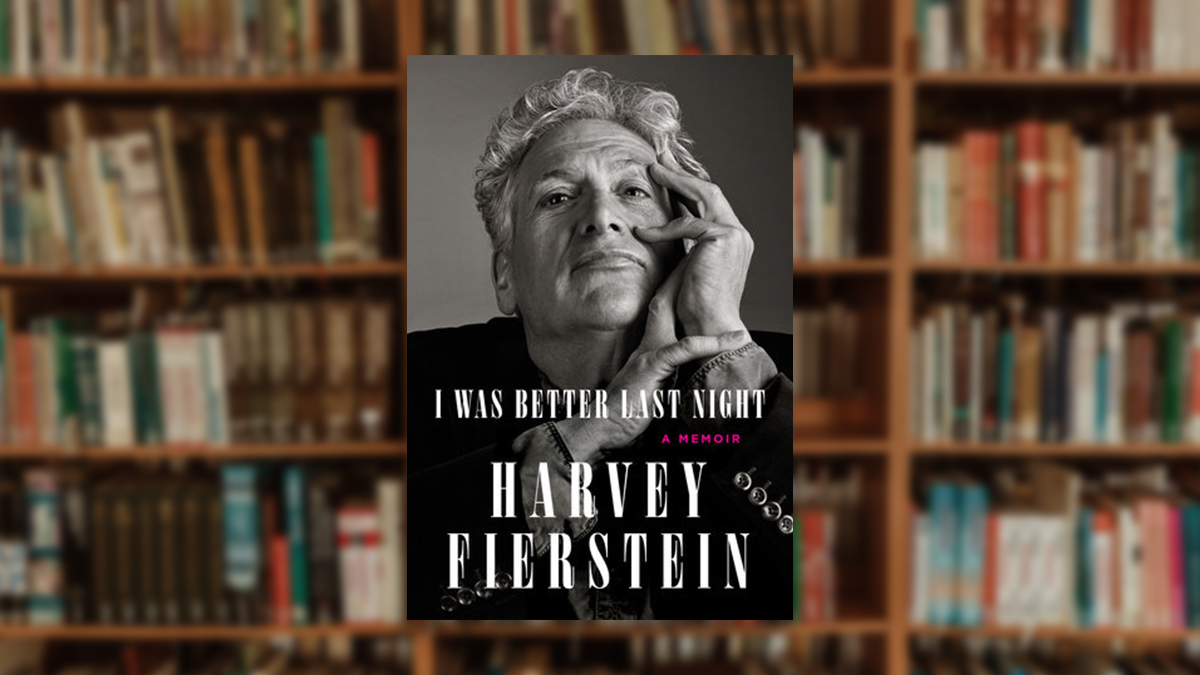 I Was Better Last Night
By Harvey Fierstein
$30, Knopf Publishing Group
A major insight in artist memoirs is the focus on the early days, those hardscrabble years before they made it big. See: Steve Martin's Born Standing Up and Patti Smith's Just Kids. This makes sense for a lot of reasons: Finding your voice and striving to break out is a lot more interesting than endless stories that begin "And then I made …" For the first third of I Was Better Last Night, Tony winner Harvey Fierstein focuses on the "before." His childhood, his struggles with being heavy and having "man boobs," making friends, finding a home at La Mama, Stonewall, sex, crossing paths with Andy Warhol. It's funny, fascinating, revealing, and very engaging. This section climaxes with the making of his masterpiece Torch Song Trilogy. If Fierstein expanded on those days and stopped right there, he would have an absolute gem. But who's going to stop Harvey, especially when he has so many good stories to tell? The rest of the book includes a lot of "And then I made …," but it's never less than fun. He's hard on himself, detailing his alcoholism and attempted suicide, but he's also hard on others — perfectly willing to show director Arthur Laurents as quite the putz on La Cage Aux Folles, for example. Fierstein dishes the dirt, though rarely in a vindictive manner. (Bill Maher deserves it, though.) But mostly it's "And then I made.…" And when those stories include multiple stints in Fiddler on the Roof or the time he was juggling creating Newsies, Casa Valentina, and Kinky Boots, it's a treat for theater lovers. So it's a bonbon of a book that, while delicious, could have easily been great, but who cares? Fierstein is too entertaining to want him to stop. Oh, and we read it in e-book format, but can only assume hearing it on audiobook will be even more of a hoot.
---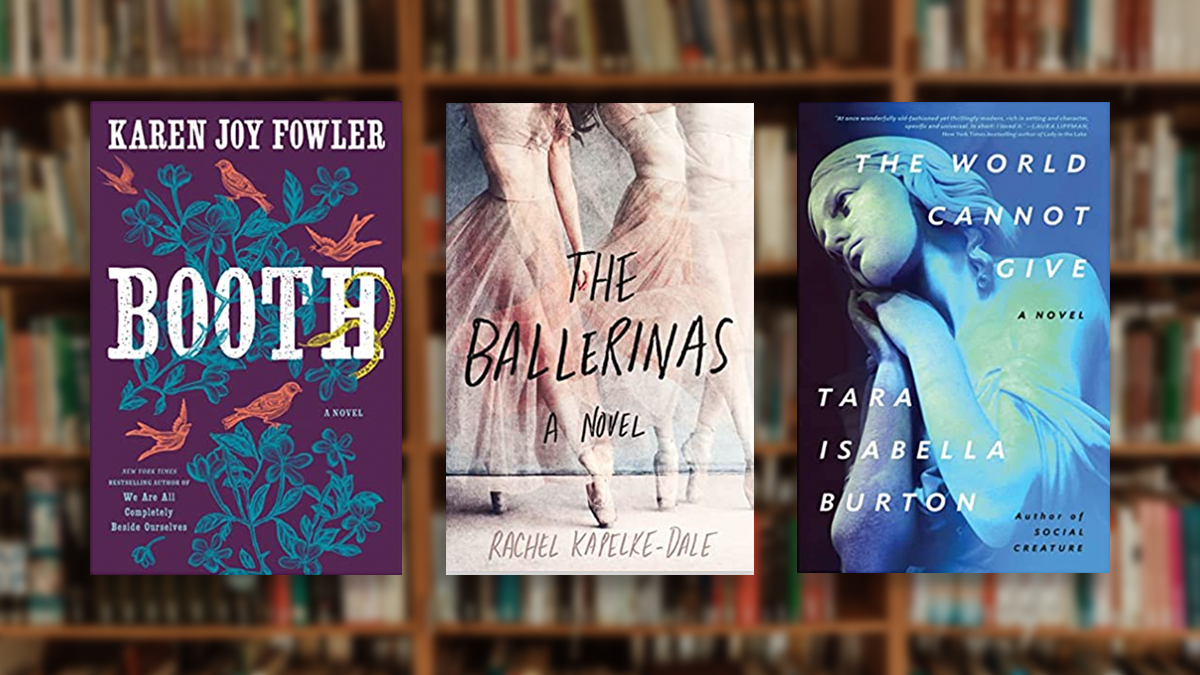 Booth
By Karen Joy Fowler
$28, G.P. Putnam's Sons
The Ballerinas
By Rachel Kapelke-Dale
$27.99, St. Martin's Press
The World Cannot Give
By Tara Isabella Barton
$27.99, Simon & Schuster
Three of the best novels out now are all linked to the theater. In Booth, Karen Joy Fowler (of The Jane Austen Book Club fame) returns with this historical fiction focusing on the famed acting clan the Booths. Patriarch Junius Booth is an acclaimed Shakespearean actor, but he decamps to a cabin in 1822. There, Booth sires 10 children, takes the brood and reconquers the stage, but never quite controls the instability he exhibits or the vainglorious prophecy the family lives under. Booth's middle name? Brutus. And Booth's ninth child? John Wilkes.
In a suspenseful novel pitched to readers with an eye on Black Swan, a former star ballerina reunites with her friends as she prepares to choreograph a new work at the Palais Garnier Opera House. Long-buried secrets come to the surface in The Ballerinas by Rachel Kapelke-Dale, and the novel cuts back and forth from the past to the present because the past is never past, is it? Already one of 2022's word-of-mouth hits.
Imagine Dead Poets Society but with a chapel choir rather than poetry, girls instead of boys, and a lot more tension. That's Tara Isabella Barton's The World Cannot Give. Her novel has a charismatic choir leader named Virginia who draws others to her. Instead of the cheerleading charm of Robin Williams, Virginia models herself on Maggie Smith's poisonous Miss Jean Brodie. A pitch-perfect chiller.
---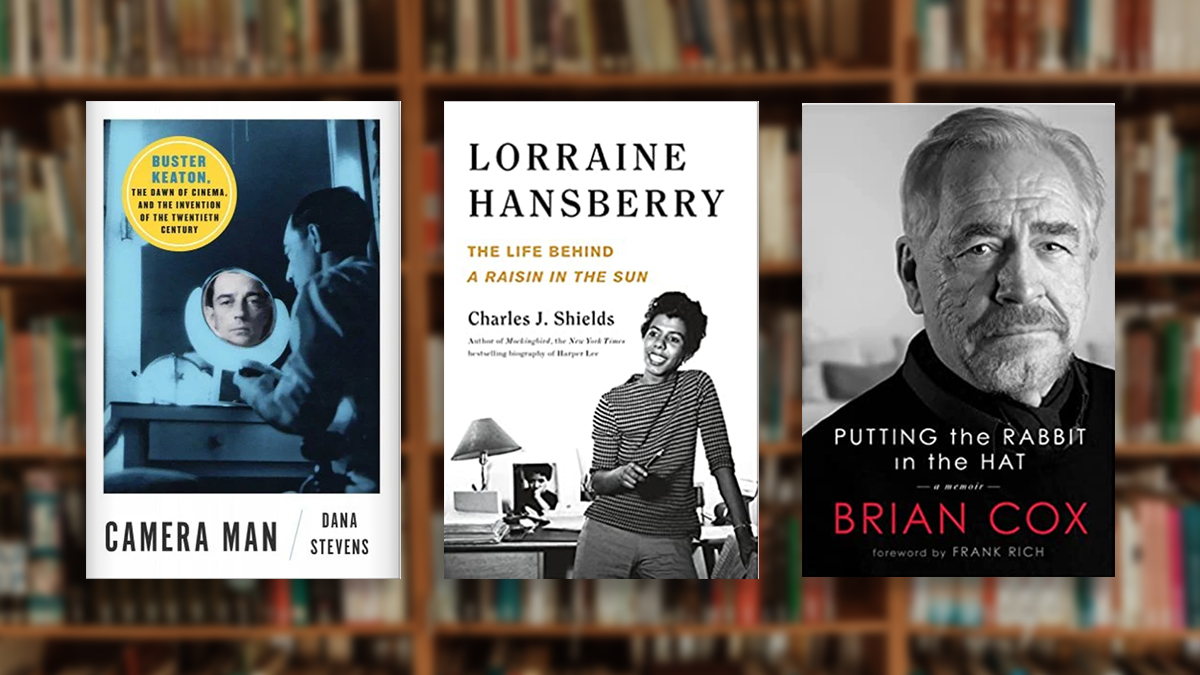 Camera Man: Buster Keaton
By Dana Stevens
$29.99, Atria Books
Lorraine Hansberry: The Life Behind A Raisin in the Sun
By Charles J. Shields
$29.99, Henry Holt and Co.
Putting the Rabbit in the Hat
By Brian Cox
$29, Grand Central Publishing
Three acclaimed biographies of major theatrical talents.
Yes, Buster Keaton is a giant of cinema, but his family first made their mark in vaudeville with an especially violent act. Those days on the stage were key to Keaton's later work, just as they were for Charlie Chaplin and other silent-film stars. Dana Stevens covers it all and gives a shout-out to one of Keaton's best with his bio's title, Camera Man.
Lorraine Hansberry of course will be remembered for the breakthrough and enduring classic A Raisin in the Sun. Yet her life may have been even richer and more complex than that drama. Author Charles J. Shields details the varied influences that made Hansberry the artist she was, such as her privileged background and a white husband. Fame at an early age (she was 28 when Raisin debuted) didn't stop her from fighting war, embracing communism (which was far more welcome to people of color than was America of the 1950s), writing about her sexuality, and so much more in a life that ended shockingly young, at the age of 34.
Actor Brian Cox isn't done yet. He's riding high with his work in the HBO drama Succession. That's just the latest and biggest triumph of an onscreen career that includes being the first Hannibal Lecter in the creepy film Manhunter, and starring in the Bourne franchise and Rushmore, to name just a few. But theater fans know Cox is a two-time Olivier Award winner for his stage work. Cox has published two great books about his work on the stage, including Salem to Moscow and The Lear Diaries. That makes his first full autobiography, Putting the Rabbit in the Hat, an absolute must — assuming success in yet another field won't keep him away from the stage any longer than necessary, that is.
---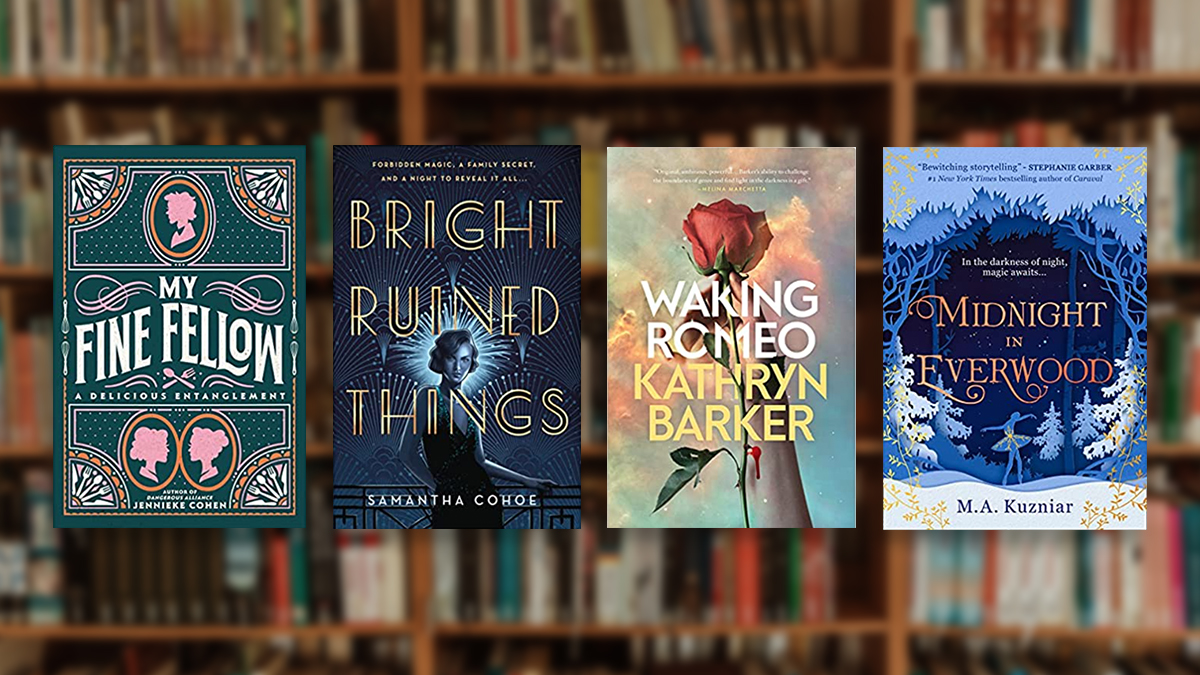 My Fine Fellow
By Jennieke Cohen
$17.99, HarperTeen
Bright Ruined Things
By Samantha Cohoe
$18.99, Wednesday Books
Waking Romeo
By Kathryn Barker
$18.99, Flatiron Books
Midnight in Everwood
By M.A. Kuzniar
$26.99, HQ
Classic tales — especially ones in the public domain, of course — are an endless source of plots that can be rethought and reimagined. Here are three new young-adult novels (and one pitched to adults) that are perfect for budding theater fans.
My Fine Fellow takes My Fair Lady and flips the genders, and swaps the focus from phonetics to food. Elijah is a Jewish lad in 1800s London with a flair for pasties; Helena Higgins has the training Elijah sorely lacks, and Penelope Pickering is determined to introduce the English palate to Filipino fare. Hilarity and romance ensue.
Bright Ruined Things takes The Tempest and plops it down into a 1920s fantasy where the Prospers rule a magical island and the power they've tapped has transformed the world. But the spirits of the island are dying, and the island's fate may be entangled with that of Mae, a seemingly powerless and unimportant young woman yearning for acceptance. Maybe she should just learn to accept herself?
It's no surprise that Waking Romeo toys with the plot of Romeo and Juliet, which surely is the Shakespeare play that's been adapted and transformed more than any other work he created. This time it's the year 2083, the world is dying, people can time travel (but only into the future), and Jules is rebelling against everyone in her life by refusing to jump forward so she can remain near Romeo, hoping beyond hope he'll come out of a coma.
Finally, Midnight in Everwood begins with The Nutcracker and spins out a dark tale set in 1902, involving a young woman, her last performance as a ballerina, and some dark magic. Actually, this is YA author M.A. Kuzniar's first book geared toward adults, but any teen who loves ballet or dance in general will be eager to dive in too.
---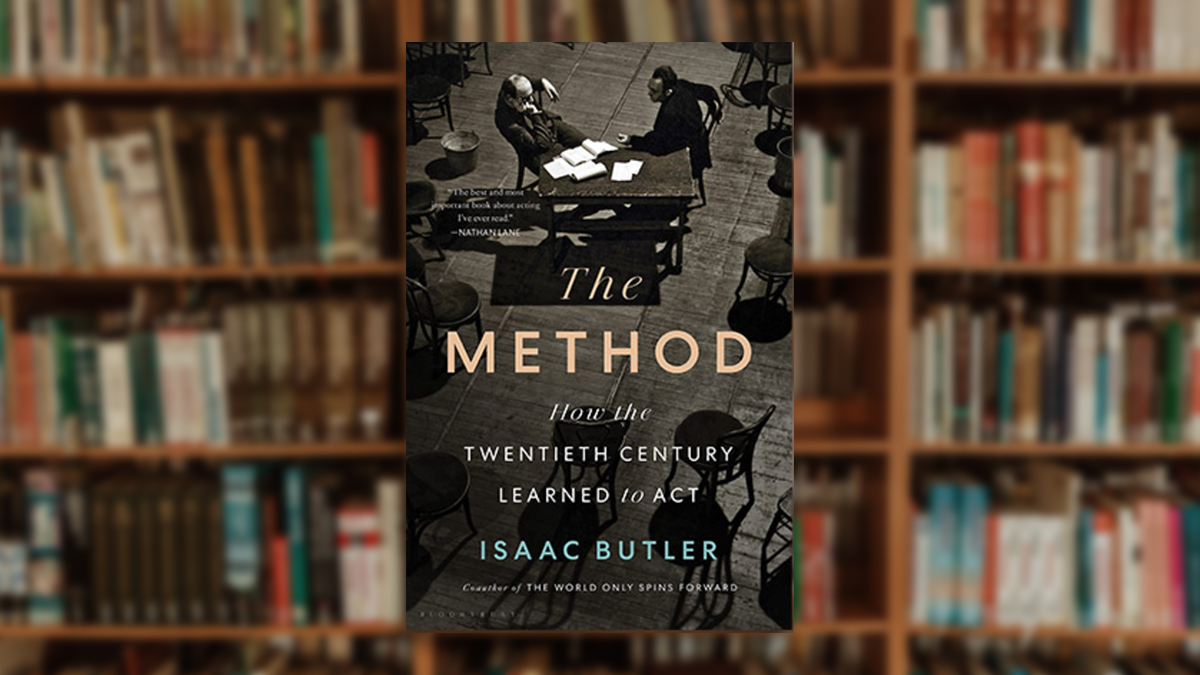 The Method: How the Twentieth Century Learned to Act
By Isaac Butler
$30, Bloomsbury Publishing
It's clear The Method is going to be one of the most talked-about, argued-about, and popular theater books of the year. Author Isaac Butler explores the history of Method acting, how it began as the System, how creator Konstantin Stanislavski (and others!) talked about, argued about, and fretted over acting and how to act and how to teach acting — and changed theater in the process. The details of its origins in Russia are engrossing, but Butler doesn't stop there. He follows the System to America, where it becomes the Method and revolutionizes theater acting yet again, and then invades Hollywood and comes back to theater — all the while destroying friendships and lives and linking itself to people who never even studied the Method, much less embraced it. The Method is rollicking, contentious, opinionated, and balanced in its treatment of the major players. Not to be missed. Read more here.
---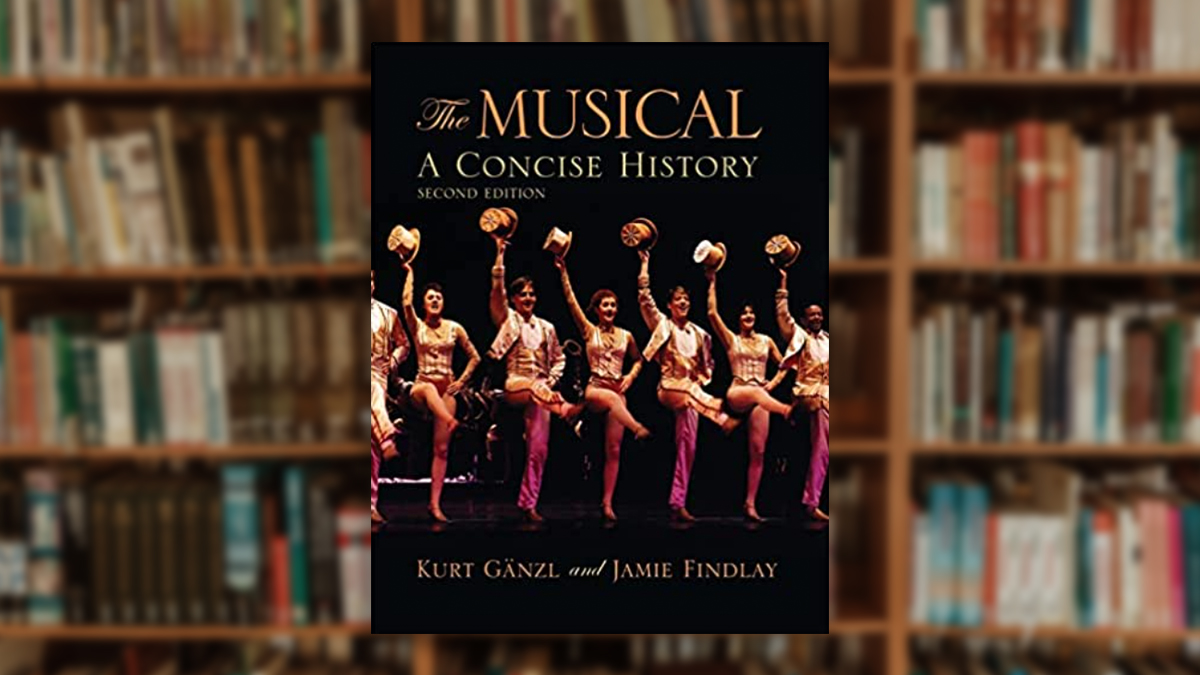 The Musical: A Concise History
By Kurt Gänzl and Jamie Findlay
$34.95, State University of New York Press
From the history of the Method to a history of the musical. This is the second edition of Kurt Gänzl and Jamie Findlay's comprehensive look at this art form from the 1700s to today. Gänzl is an expert on Gilbert and Sullivan, so of course operettas are covered thoroughly. But you'll also find ballad operas from the 1700s right up to the best of Broadway and the West End today. Yes, this is geared toward college students. But any ardent fan of theater is also a student of theater and will relish the wealth of information and insight on tap.
---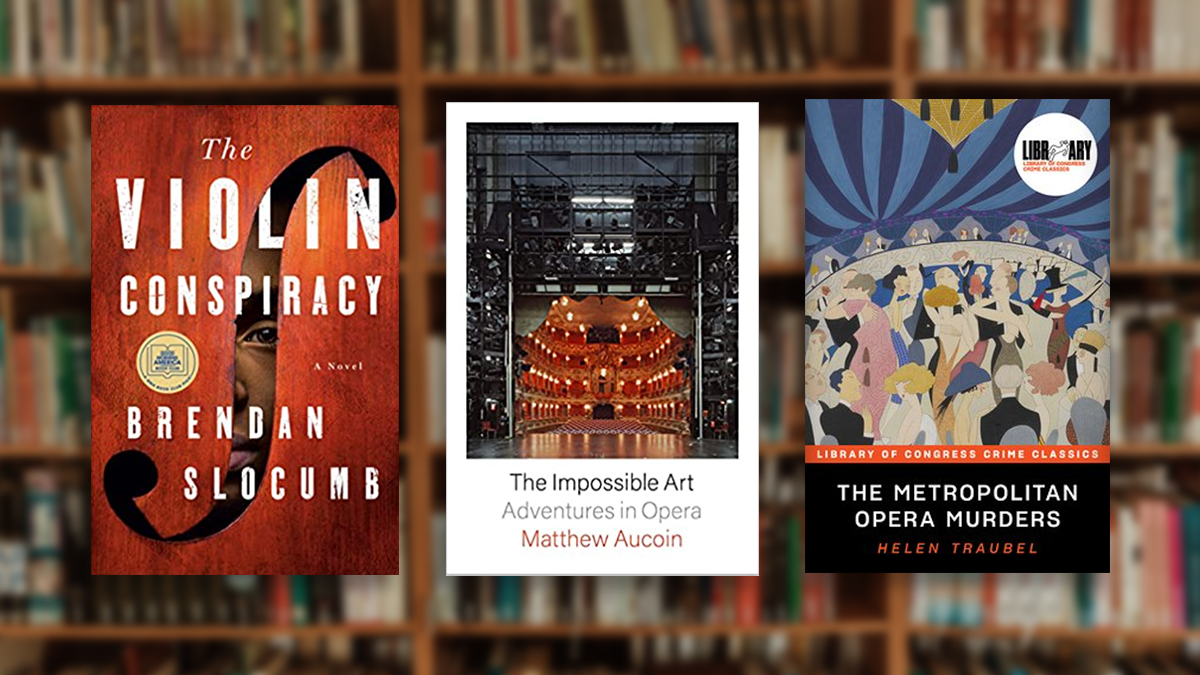 The Violin Conspiracy
By Brendan Slocumb
$28, Anchor
The Impossible Art: Adventures in Opera
By Matthew Aucoin
$28, Farrar, Straus and Giroux
The Metropolitan Opera Murders
By Helen Traubel
$14.99, Poisoned Pen Press
Three books set in the world of high art — classical music and opera — prove those stomping grounds are just as ripe for thrillers, juicy backstage stories, and backstabbing (literally) as any lowbrow melodrama.
It's no wonder that ABC's Good Morning, America made The Violin Conspiracy a book club pick. It has the cutthroat world of the Tchaikovsky Competition for a backdrop, a family history darkened by slavery, a talented young man determined to fulfill the promise of his musical skill, and a stolen Stradivarius as the spark to set this plot aflame. In other words, it's got everything.
Composer Matthew Aucoin is a star in the world of opera. He makes the most inaccessible of art forms (the ticket prices! the rarified language! the snootiness!) great fun for any theater buff looking to head uptown in every sense of the word (especially if you live in NYC, where the Metropolitan Opera is about 10 to 20 blocks above Broadway). His new book, The Impossible Art, is a memoir, a history of opera, his critical take on the major works, and a diary of the making of his new work Eurydice for the Met. In other words, it's got everything.
Mystery lovers have been spoiled lately, with a steady stream of classics and undiscovered gems from the golden age of mystery being reprinted in paperback. Even better, so many of them use the theater world as a setting. Case in point, The Metropolitan Opera Murders from 1951 and the latest edition to the Library of Congress Crime Classics Series. In this, the prompter at the Met dies of poisoning during a performance, causing the diva to fumble a few notes. Worse, the poison may have been meant for her! Deliciously, this mystery was written by soprano Helen Traubel while she was still singing Wagner at the Met! In those days it was frowned upon to pursue Traubel's extracurricular activities, which included singing in nightclubs, performing with Jimmy Durante, and offering up delicious glimpses of life at the famed opera house in a thriller, but today they'd call it smart promotion and ask Traubel why she wasn't posting more on Instagram. Back then, the Met politely sent her on her way in 1953. Traubel headed right to a gig at the Copacabana, a Broadway musical by Rodgers and Hammerstein (the flop Pipe Dream), and numerous movies. The mystery includes bitter standbys, ground glass in cold cream, high Cs and low schemes. In other words, it's got everything.
---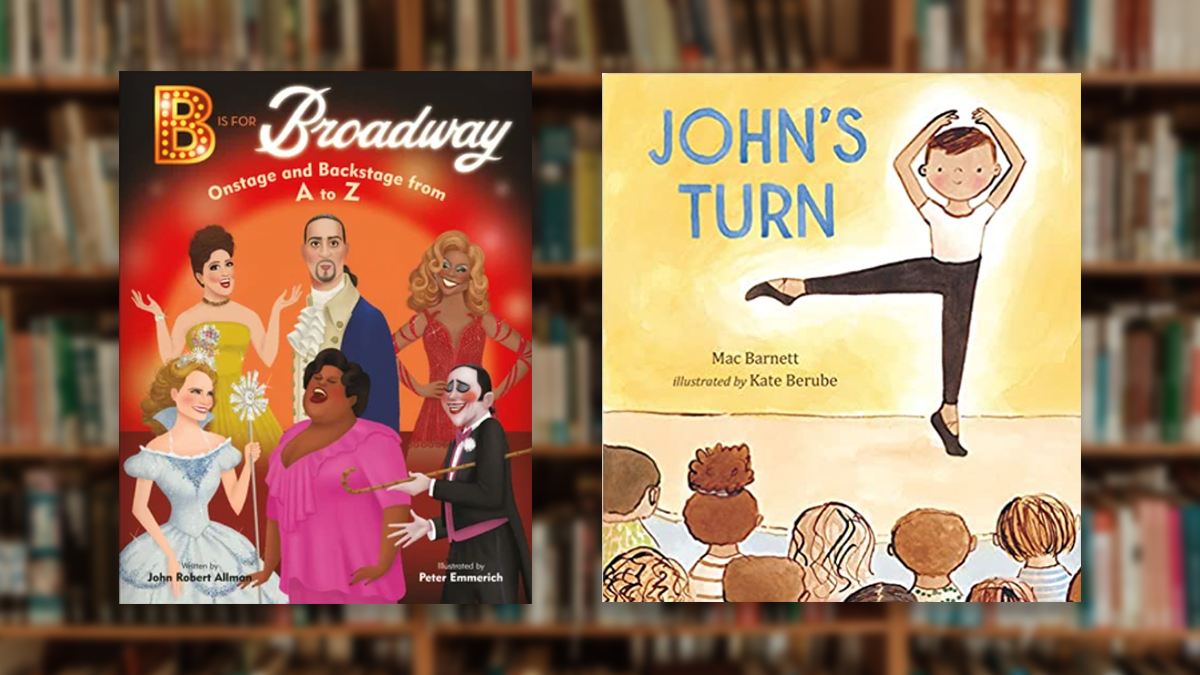 B Is for Broadway
By John Robert Allman, illustrations by Peter Emmerich
$18.99, Doubleday Books for Young Readers
John's Turn
By Mac Barnett, illustrations by Kate Berube
$17.99, Candlewick
It's never too early to share your love of theater with kids or kids at heart looking for an offbeat coffee-table book.
B Is for Broadway is the picture book follow-up to A Is for Audra, and lovers of plays and musicals will not be disappointed. It's another dive into an alphabetical appreciation for the art form we love most, this time celebrating everything from auditions to Ziegfeld. Next year, perhaps they can do shows and call it C Is for Chicago!
Another picture book is John's Turn, the story of a boy ready to share his talent. Other kids offer up magic tricks or jokes to their classmates. But John is gonna get all Billy Elliot on his friends and show off some dance moves. Will they accept it — and him?
---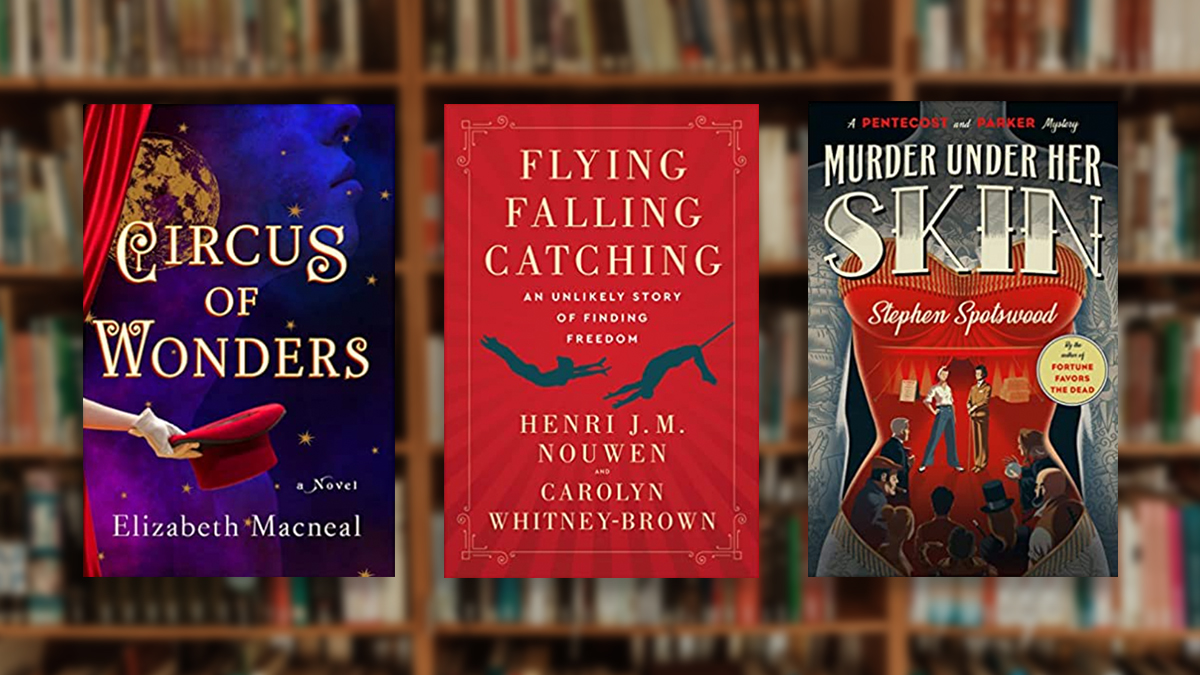 Circus of Wonders
By Elizabeth Macneal
$27.99, Atria/Emily Bestler Books
Flying, Falling, Catching
By Henri J.M. Nouwen and Carolyn Whitney-Brown
$25.99, HarperOne
Murder Under Her Skin
By Stephen Spotswood
$27, Doubleday
It used to be that anyone with wanderlust, a desire to perform, and the feeling that they don't belong dreamed of running away with the circus. Then someone invented Drama Club so those folks could have a home and stay in school, but that's a different story. The circus still has a romantic, dangerous allure for the actor in us all.
Author Elizabeth Macneal follows her period debut, The Doll Factory, with this bold tale of a traveling circus in 1860s England. A little girl is sold as a freak to the troupe's impresario because her spotted skin makes her an ideal freak show performer as Leopard Girl. But Nell finds herself and her strength when she's rebranded as the Queen of the Moon and Stars. The outcast becomes world famous, and suddenly this caged attraction realizes she has the power to free herself after all … if she dares.
Father Henri J.M. Nouwen was a Catholic priest who appealed to a wide audience with his philosophical writings on depression, faith, and forgiveness. Struggling privately with his sexual orientation, Nouwen found a peace of mind in the last few years of his life and an unexpected new passion: the circus, and, specifically, a trapeze act called the Flying Rodleighs. An acclaimed author whose books have sold millions of copies and are considered classics of their kind, Nouwen turned to creative nonfiction to explore the appeal of the trapeze and the trust implicit in it as a metaphor for faith. Flying, Falling, Catching combines the writing he did on the subject with Carolyn Whitney-Brown's conceit of having the priest's life flash before his eyes so she can tell his story just as he died of a heart attack in 1996. An intriguing capper to one of the best known thinkers of religion since Thomas Merton.
Finally, playwright and journalist Stephen Spotswood delivers his second period mystery featuring Pentecost and Parker, with Murder Under Her Skin. It's 1946 and Will Parker hears dreadful news: A friend from her circus days has been stabbed in the back and Parker's knife-throwing mentor is — perhaps understandably — the prime suspect. Before you know it, Parker and her boss, the internationally known detective Lillian Pentecost, catch up with the seedy Hart and Halloway's Traveling Circus and Sideshow. It's the greatest show on earth, as long as you don't become dinner for the lions before solving the crime and finding the real killer. Sharp banter and a vivid appreciation for life just after WWII are just the initial pleasures of this happy throwback.
---
Michael Giltz is the cohost of the weekly entertainment podcast Showbiz Sandbox. He covers all areas of entertainment as a journalist, critic, feature writer, and analyst, contributing to numerous outlets, including the New York Daily News, the Los Angeles Times, Huffington Post, Entertainment Weekly, The Advocate, Parade, Book and Film Globe, and many others. When Michael's not attending theater, he's reading about it.