With the first spring Broadway season in three years upon us, the stars on the Great Bright Way are brighter than ever from the likes of Hugh Jackman and Sutton Foster to Laurence Fishburne and Billy Crystal. While those big names are exciting, the rising stars are just as thrilling. Take a look at the names you'll see in lights one day, if not already.
---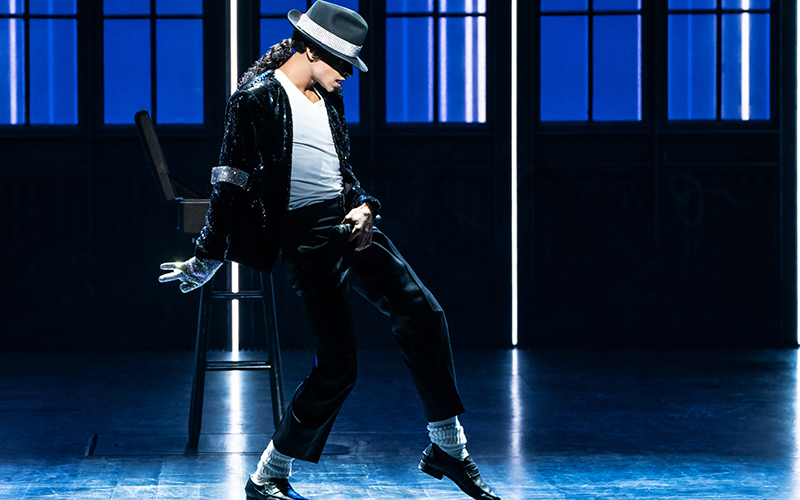 Myles Frost
Myles Frost has the crowds on their feet nighty as he takes on the King of Pop in Broadway's MJ. At just 22 years old, Frost is stunning in his Broadway debut performing songs you know and love like "Thriller" and "Man in the Mirror" all while embodying the late MJ. While this is his Broadway debut, he has already collected acting and music credits in All In, Netflix's hit show Family Reunion, and "Big 50" The DelRhonda Hood Story – a promising start for a young artist. His star will only continue to ascend as audiences continue to flock to the Neil Simon Theatre.
---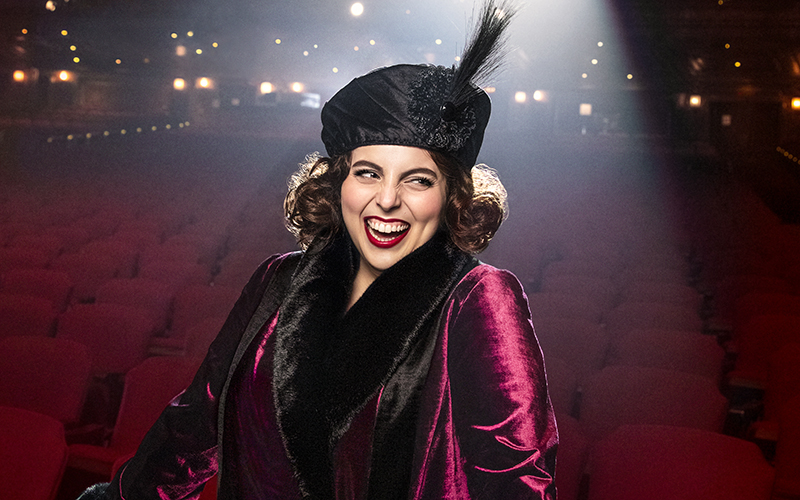 Beanie Feldstein
While some may consider her star to have already risen, it will only get brighter as Beanie Feldstein takes on the role of Fanny Brice, "the greatest star," in the first Broadway revival of Funny Girl. Known for her scene-stealing performances in Lady Bird and Booksmart and to the Broadway community for playing Minnie Fay in the 2017 revival of Hello, Dolly, Feldstein is sure to have all eyes on her when she takes the stage this spring.
---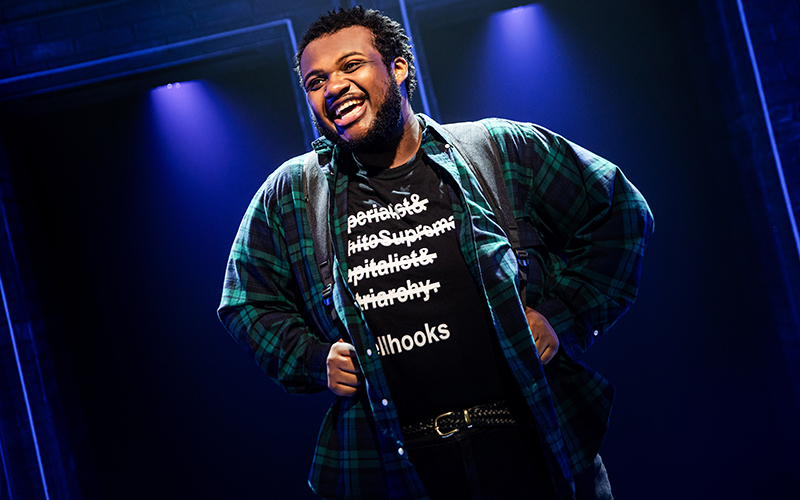 Jaquel Spivey
Jaquel Spivey is sure to make a splash this spring as he stars in the Pulitzer Prize-winning musical A Strange Loop. To be playing the leading role in a new musical all while making your Broadway debut is no easy task, but Spivey has already garnered praise for his portrayal of Usher, the show's protagonist, in the show's out-of-town tryout at the Woolly Mammoth Theatre. Jaquel Spivey is a name you'll want to look out for this Tony Award season and a name you won't want to forget.
---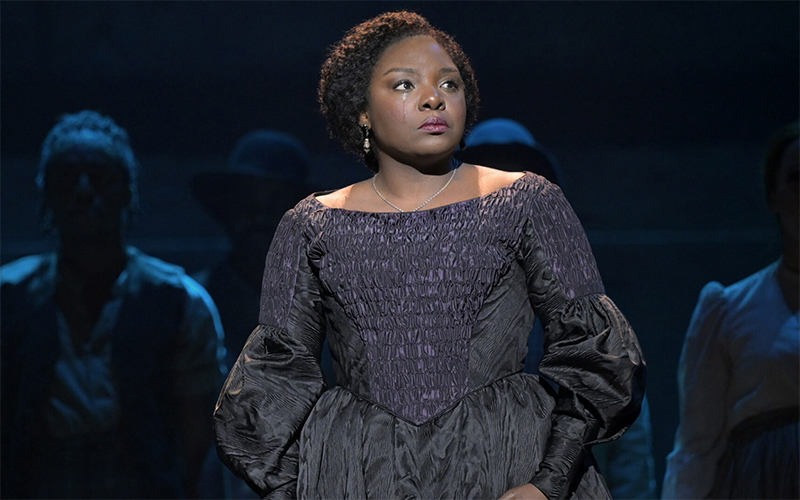 Joaquina Kalukango
Having already made a name for herself on the Broadway stage earning a Tony Award nomination for her leading performance in Slave Play, Joaquina Kalukango takes center stage for her first Broadway musical since playing Nettie in the 2016 revival of The Color Purple, starring in Paradise Square. In the new musical, not only does Kalukango showcase the impressive acting chops we saw in Slave Play, her powerhouse vocals get the chance to amaze audiences as well. We have a feeling that her first nomination at the 2020 Tony Awards will not be her last.
---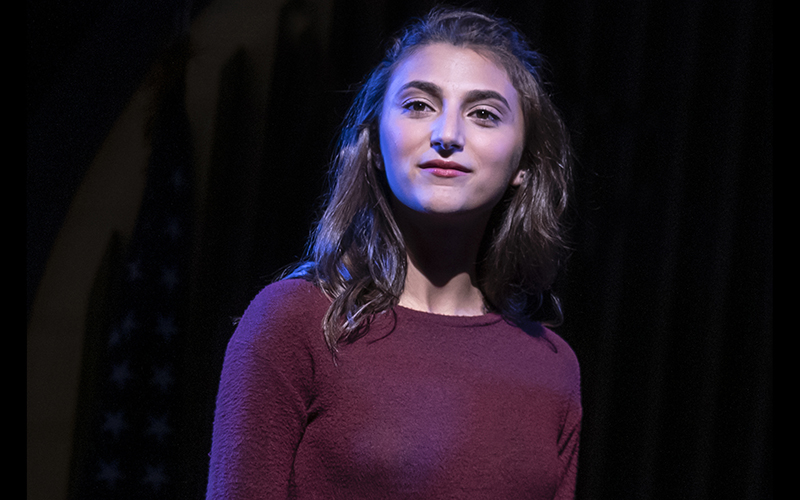 Analise Scarpaci
Previously on Broadway as a child performer in A Christmas Story and Matilda, Analise Scarpaci is making her leading debut in Mrs. Doubtfire as Lydia Hillard, the oldest of the family's children. With the catchy song "What the Hell," her commanding voice astonishes audiences seated nightly in the Stephen Sondheim Theatre. At age 20, if Scarpaci represents the modern era of emerging musical theatre talent, the future of Broadway is bright. Learn more about the rising star in Broadway Direct's 5 questions with her.
---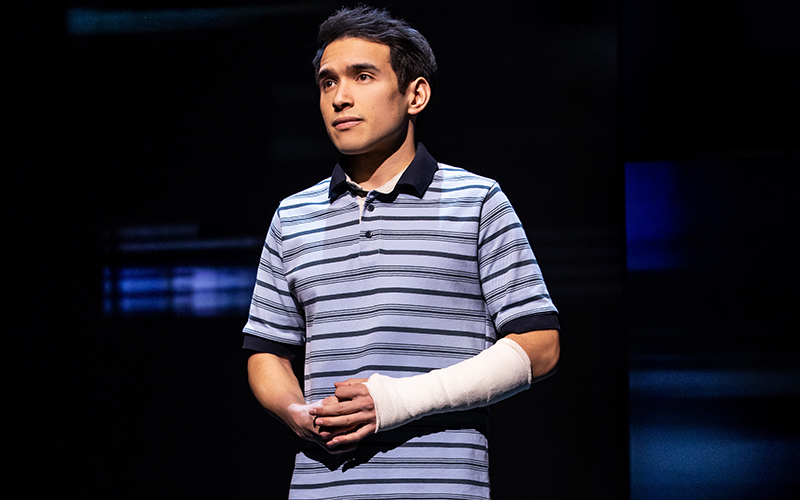 Zachary Noah Piser
Currently continuing his tenure as the alternate for the titular character, Dear Evan Hansen's Zachary Noah Piser will soon take on the Tony Award-winning role full-time this May, becoming the first Asian American actor to do so. Piser has been with the Tony Award-winning musical since the show premiered in Toronto in early 2019, where he also served as the Evan Hansen alternate, before moving to Broadway in the fall of 2019, where he has remained ever since. Previously he appeared on Broadway in Wicked as Boq and Off-Broadway in Barrow Street Theatre's West End transfer of Sweeney Todd as Tobias. You won't want to be "on the outside always looking in" as this rising star captivates audiences at the Music Box Theatre beginning May 17, 2022.
---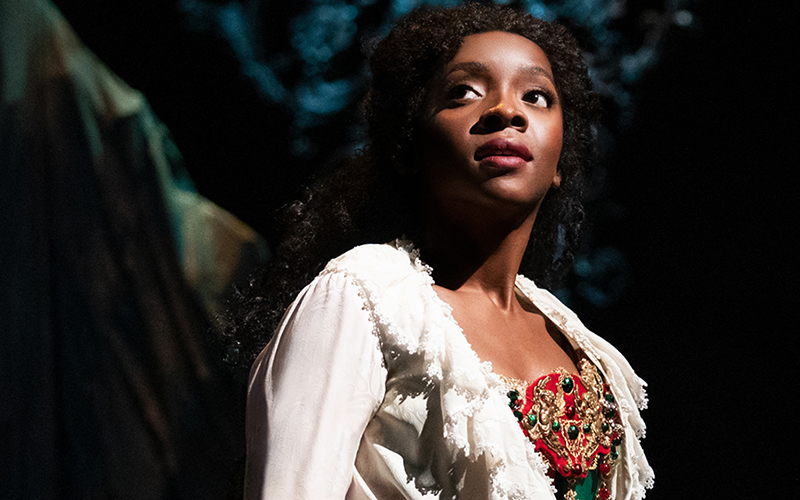 Emilie Kouatchou
Making her Broadway debut in the fall of 2021 as all of Broadway was reopening, Emilie Kouatchou was the talk of the town when she had her history-making first performance as Christine in The Phantom of the Opera, the first Black actress to play the role on Broadway. Only the alternate then, Kouatchou was soon promoted to playing the role full-time this past January when the show celebrated its 34th Broadway anniversary at the Majestic Theatre. Before Phantom and the pandemic, Kouatchou was making her professional New York debut in Playwrights Horizons' Unknown Soldier, along with regional runs as Laurey in Oklahoma! and Johanna in Sweeney Todd. After her groundbreaking turn in Broadway's longest-running show, don't be surprised if you see her name in lights one day.