YouTube sensation and actor Todrick Hall is the latest performer to take on the brassy, no-nonsense, always-fabulous drag queen Lola in the Tony Award–winning musical Kinky Boots. NY1 theater reporter Frank DiLella recently caught up with Hall to chat about his return to Broadway.
When were you first introduced to Kinky Boots? Did you ever see yourself as a Lola? 
I saw Kinky Boots on Broadway after all of the hype, and I was a huge fan of Billy Porter's. Billy was out the night I saw it, so I saw his understudy, and I'm so happy that that happened because I got to see Billy on his last night and the energy in the room was like I was at a Beyoncé concert! It was so awesome, and so moving, and so inspiring, and then I saw the show two times after that, with Wayne Brady and Alan Mingo, and I never thought I would get to do this role.
I remember telling my friend who I went to the show with that Lola would be such a fun role to do, and we were both like, "You're not right for this role" when we saw Billy Porter do it. Billy has this "Mother Porter" thing that he possesses, that I don't think I possess that quality in my mind. But it was one of the little boys in the show, who played young Simon, who direct-messaged me online and said, "I think you should be Lola in our show," and I thought this would never happen. I also worked with Jerry Mitchell and Harvey Fierstein a few years back doing Hairspray at the Hollywood Bowl, and they both said to me, "You should audition for this new show we're doing; it's called Kinky Boots." And I had just moved from New York to L.A. to try to pursue YouTube full-time, and I had said no. Then the show opened on my birthday. So with all of that considered, I think it was just written in the stars for me to do this show and to play this role.
You're right: Billy has a "caretaker" quality to him. You actually thank him in your bio. What advice has Billy shared with you about stepping into Lola's heels?
There are a lot of different opinions with who Lola is — from the movie, the book — to who Harvey thinks he is, what Billy thinks. Billy shared who Lola is with me, and I tend to agree with Billy. And to me, the character is RuPaul, the character is Monet X Change, this drag queen who I've seen out at clubs. Not a single person goes to Monet's club and doesn't leave without a smile on their face or laughing. She has so many tricks up her sleeve and jokes, but at the core of it, this character was built to hide a very dark part of her life, which I think most people in the LGBTQ community can identify with.
You thank Wayne Brady in your Playbill bio as well.
Wayne didn't give me advice but he told me I would be great in the role. He's such a sweet guy. He told me to beware of the heels — but I've had experience with heels before doing Kinky Boots. [Laughs.]
RuPaul recently attended the show — you guys obviously have a history together, with Drag Race and such.
I was freaking out! My Mom wanted to meet RuPaul so bad. I'm convinced she came to my opening night to see RuPaul and not me in the show. [Laughs.] He said it was great — and that the entire cast did a great job. And a little birdie told me RuPaul was crying in the audience — and it takes a lot to make RuPaul cry. I definitely think he liked it — and he told me he's coming back again!
Not too long ago you released your first visual album called Straight Outta Oz. What inspired that?
I was in a very dark place. I think a lot of the things that I preach — I have followers who look up to me for paving my own way and being superconfident. These are things that I naturally possess and don't realize that I possess. A lot of times as performers, we wait for opportunities to come knocking at our door, and I wanted to make an album so bad and I kept waiting for people to ask me to do this. And so I decided to do an album about things that I was frustrated with and real- life situations that have happened to me. People without knowing those things identified with it and I felt very vulnerable and naked for the first time in my entire career. I had been hiding behind Disney characters and ice cream — which are all things that I love — and I think Straight Outta Oz was the truest I had been with myself and followers.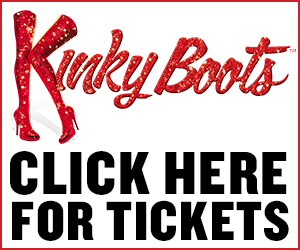 Can you explain the title?
I'm known for doing a lot of parodies online. And so I saw Straight Outta Compton and loved it, and I wanted to do something a bit more urban, hip-hop, and raw. I looked at my arm and I have a full Wizard of Oz sleeve tattoo and a patch that says "Made in Oz" tattooed on the back of my neck. So that's that.
You've been very open onlineabout your struggles with your family.
I think when you're raised in a very religious community — I grew up in the heart of the Bible Belt in Texas — it's very difficult for your parents to understand why you're living your life a certain way. And I think my mom gets afraid that I voice my opinion. But I think it's my responsibility as an out gay man to voice my opinions, so a Todrick from 100 years from now won't have to deal with these things. He'll grow up thinking anything's possible and that the sky's the limit.
You've also been open about the racism and homophobia you've encountered in the entertainment business.
I have a lot of friends who say, "I don't understand why you need to get married." They don't understand that there are basic human rights you should have if you're in love — like going to the hospital with your partner, or if you work for an airline, your partner should be able to fly — just the same as if you were married. And I think if things don't affect certain people, they don't worry about it. And I just love Lin-Manuel Miranda because I think what he's done, he's created an avenue for so many people who are different ethnicities. With Barack Obama being president and Beyoncé and Jay Z being the powerful forces that they are, they are opening the doors for more colorblind casting. I want there to be more Broadway shows for black people that's not about racism or where they're trying to get on white TV or where they're playing animals. I think there should be more shows where being black or gay is not the problem, it just is, and there's another conflict in the show.
You got to perform Kinky Boots — a musical that celebrates equality across the board — the day after the election. What was that experience like for you?
The day after the election was the craziest thing I had ever seen. Walking around Times Square, people were so upset and it felt so desolate. I felt like there was a huge cloud over Times Square and all of New York, honestly, and even for the audience when we started the show at Kinky Boots. But by the end of the musical, people were on their feet immediately and they were crying in a way like they had never done at any other performance that I had performed in. And I realized that this was a glimmer of hope that people needed to see. For the past eight years we've had a president who represented the fundamental core values that Americans had been taught for years and that most religions are based on, and at the end of the day, it should be about love and acceptance and accepting everyone's differences. And I think Kinky Boots is the epitome of that message, that it's difficult for anybody from any walk of life, religion, or ethnicity to come see the show and not get that message and get chills when we say "You can change the world when you change your mind" at the end. It reminds you we're all human and all deserve love — and to help our neighbor out.
You really came into the national and international spotlights through your YouTube videos. What has that taught you as an artist?
It's taught me that we're in an interesting place as a country and entertainment community, where 50 years ago you would have had to have gotten off a bus and hope that a huge producer or agent would notice you and give you a shot. But now, any person with a smartphone and WiFi can upload a video and people can see it all over the world. There are no more excuses: You don't have to wait for permission. If I waited for permission I would probably be sitting in an apartment eating ramen noodles in L.A.  But because I worked really hard and have great people around me, I'm back on Broadway in a hit musical with the starring role and changing lives every day and introducing some of my fans to something that's very important to me: the art of musical theater.
You are a true multimedia artist at your core. What's been your most rewarding project to date?
Straight Outta Oz, because it's so personal to me. But "It Gets Better" is equally important to me because I wrote that song when I was in Memphis, the musical. It was the first music video that I ever did, and since I put that out, I've gotten over 3,000 emails from kids saying that that song has changed or even saved their lives. And as artists we sometimes forget that we can change someone's life for the better, and I'm so happy that that song was able to do that. And on a personal level, when I moved to L.A. I had no money — I just took a huge leap of faith — and because that song resonated so well especially with teenagers, I was able to pay my rent and survive just from the downloads of that song. It changed my life while changing other people's lives.
With your YouTube videos, it's obvious that you love Disney. And there's no denying that there's a connection between Disney and Broadway. Where did that love come from?
I grew up on Disney — Aladdin, The Lion King, The Little Mermaid — those movies changed my life! That was the closest thing that I had to musical theater growing up in Texas. I loved the fact that they would sing great songs; Alan Menken and Howard Ashman wrote incredible music. And that was the icing on the cake for those movies — they were so magical. And so when those shows started coming to Broadway, that was my first introduction to theater.
Final question: If you could be in any Disney property on Broadway, what would it be and why?   
Well … that's difficult. [Laughs.]  One of my favorite shows is Aida, but I would not want to star in that. I would want Beyoncé to be Aida, and I think the world would die. But I would happily take the backseat to Beyoncé and play the supporting character of Mereb. And if any people over at Disney are reading this, I want to know why there hasn't been a Hocus Pocus 2 — the movie, we need it now.
Kinky Boots starring Todrick Hall is currently playing at the Al Hirschfeld Theatre on Broadway.