It's that time of year: We're well into winter and hints of spring bring new energy and new opportunities. In New York, there is never a shortage of things to do during spring break, so make sure to take advantage of it and explore all the city has to offer. Use this guide to help you find the perfect activity to build your ideal day, rain or shine.
---
If you're looking for a high-energy day in the sun
Springtime in the city means festivities galore, and people want to celebrate the warmth! Dig up your favorite costume or themed attire and take to the streets for one of many exciting parades.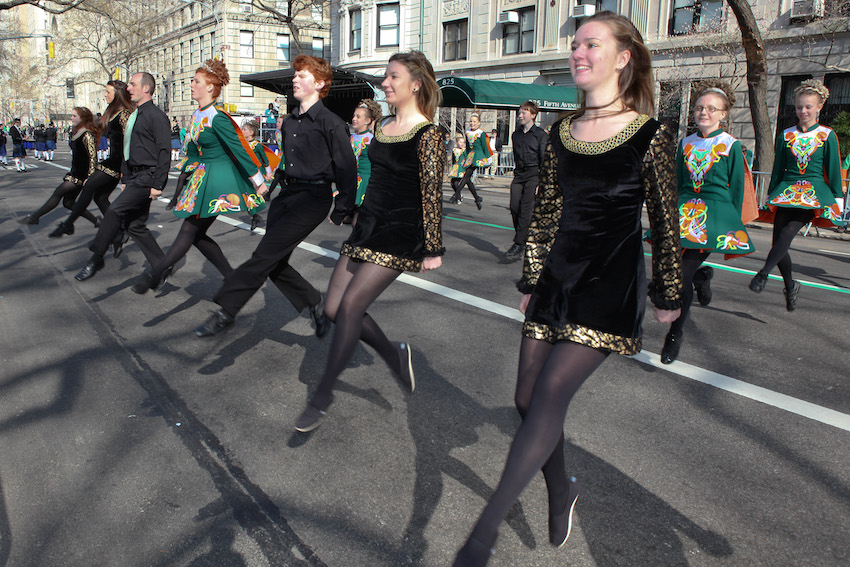 St. Patrick's Day Parade
After a long two years without this special parade, it's time to grab your shamrock swag and green garb and get ready to celebrate at the New York City St. Patrick's Day Parade, which is back again on March 17. The parade can be viewed along Fifth Avenue between 44th and 79th Streets (with grandstands located at 63rd) from 11 a.m. to approximately 5 p.m.
Whether you're a dance enthusiast or simply just looking for a good time, the Dance Parade and Festival is the place for you. The 16th annual tradition will take place on May 21, 2022. The parade begins at 1 p.m. at 21st Street and Broadway and will feature live bands, DJs, and more than 100 unique styles of dance, celebrating the world's cultural diversity.
---
If you need an escape from the April showers
When the weather doesn't cooperate, check out a few of our favorite museums that may be particularly appealing to fellow theater lovers.
Looking for something close by to Broadway? Check out this new immersive exhibit, that's part ride, part museum on 45th Street. Visitors will explore the evolution of pop culture, and then soar through a ride experiencing New York City's skyline along the way. The galleries range from Finance and TV/Radio to Broadway and Film, making this experience both educating and fun.
Butterfly Conservatory at the American Museum of Natural History
Especially when the weather feels like the winter is still lingering, take a step into this popular attraction, transforming all cool winter days into summer indoors. The Butterfly Conservatory at the American Museum of Natural History features not only up to 500 fluttering, iridescent butterflies, but also blooming tropical flowers and lush greenery in 80 degree temperatures – you're sure to get away from the cold in here!
---
If you want to sing or laugh your heart out
We know planning the perfect night out in New York can be a daunting endeavor – there's so much to do! Especially in early springtime while the weather is still warming up, a perfect activity can be stopping by a karaoke bar or comedy club. Stay warm with a joyful sing-along or a well-timed joke!
Located in the heart of Greenwich Village, the legendary piano bar Marie's Crisis is the place for any show-tune fans. Grab your friends and head downtown for a theater geek's dream night. You never know who you may see — Cynthia Erivo and other Broadway stars have been spotted there.
Comedy
Regularly rated by the New York Post as one of the best comedy clubs in New York, the Comedy Cellar boasts a reputation of hosting New York's top comedians. Located in the heart of Greenwich Village on 117 Macdougal Street between West 3rd Street and Minetta Lane, this spot regularly features comedians with credits from Comedy Central, HBO, and Saturday Night Live, to name a few.
---
If you're eager to celebrate the May flowers
You may have heard New York described as a concrete jungle, but never fear: There are plenty of opportunities to get your fix of springtime flowers and greenery. For some particularly extravagant displays, consider checking out one of the following floral exhibitions: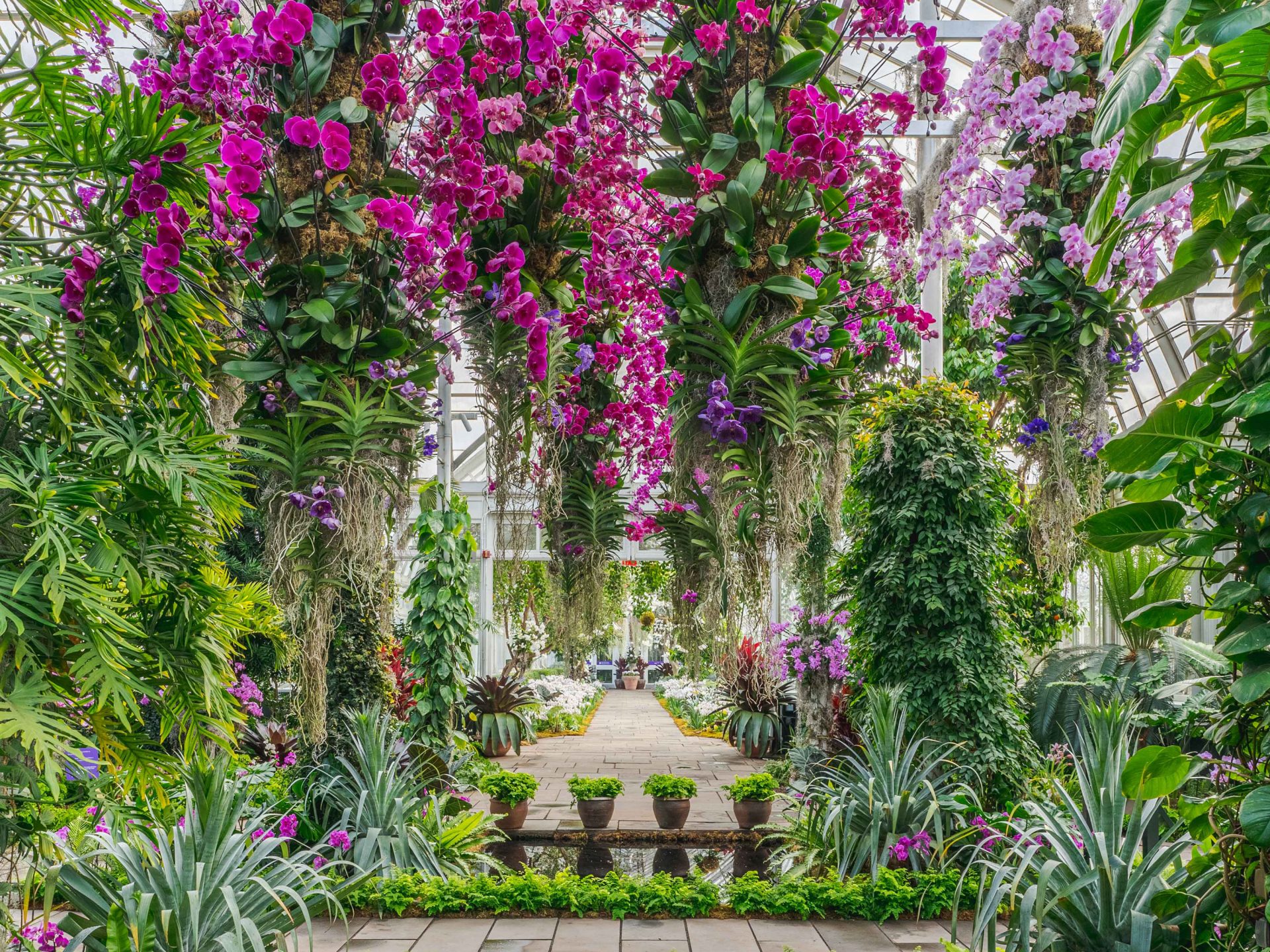 The 19th annual Orchid Show at the New York Botanical Garden will be open from February 26 through May 1 and will feature floral creations designed by Jeff Leatham. The exhibit will be set up to resemble a kaleidoscope, with the designs transforming each section into a different color experience. If you want to check out this once-in-a-lifetime event, make sure to grab tickets in advance — it does sell out.
The Macy's Flower Show blooms all over at the largest Macy's in the United States, on 34th Street. This annual event is free and never disappoints, so it's sure to be a spectacle you won't want to miss. Amazing floral arrangements decorate the store according to a specific theme; however, this year's theme has yet to be announced. Past themes include "Once Upon A Springtime," "The Secret Garden," and "Brasil: Gardens of Paradise." Be sure to check back for more information!
---
If you want to experience the incomparable thrill of Broadway
The coming of spring bears more than blossoming flowers and burgeoning seasonal allergies; with it comes a host of glorious new shows opening on Broadway that you won't want to miss. We're particularly excited about these shows below.
Mr. Saturday Night is a new musical comedy coming to Broadway starring Billy Crystal at the Nederlander Theatre. Based on the film of the same name, this show is bound to be a hit, with many Broadway stars in the cast.
Macbeth arrives on Broadway this season starring Daniel Craig and Ruth Negga. The world premiere production of this Shakespeare classic, Macbeth is known by many, and this version will be a thrilling 15-week limited engagement at the Longacre Theatre.
For more information on all of the new shows coming to Broadway this spring, check out our 2022 Broadway Spring Preview.