We can feel it in the air: Spring is coming, and the groundhog himself predicts an early one. Make sure you plan a fun spring break in the city this season.
---
Spring Has Sprung: Flowers
Throughout the cold winter, we haven't seen beautiful flowers blooming, but as they say, April showers bring May flowers. Even in the industrial city, you can find beautiful plants and greenery.
Orchid Show at the New York Botanical Garden
This Orchid Show, a tribute to Singapore, is open from February to April. You can have a spectacular evening outing in an Orchid Evening, when drinks are served while a light show and live entertainment go on around you. If you want to check out this once-in-a-lifetime event, make sure you grab tickets in advance — events do sell out.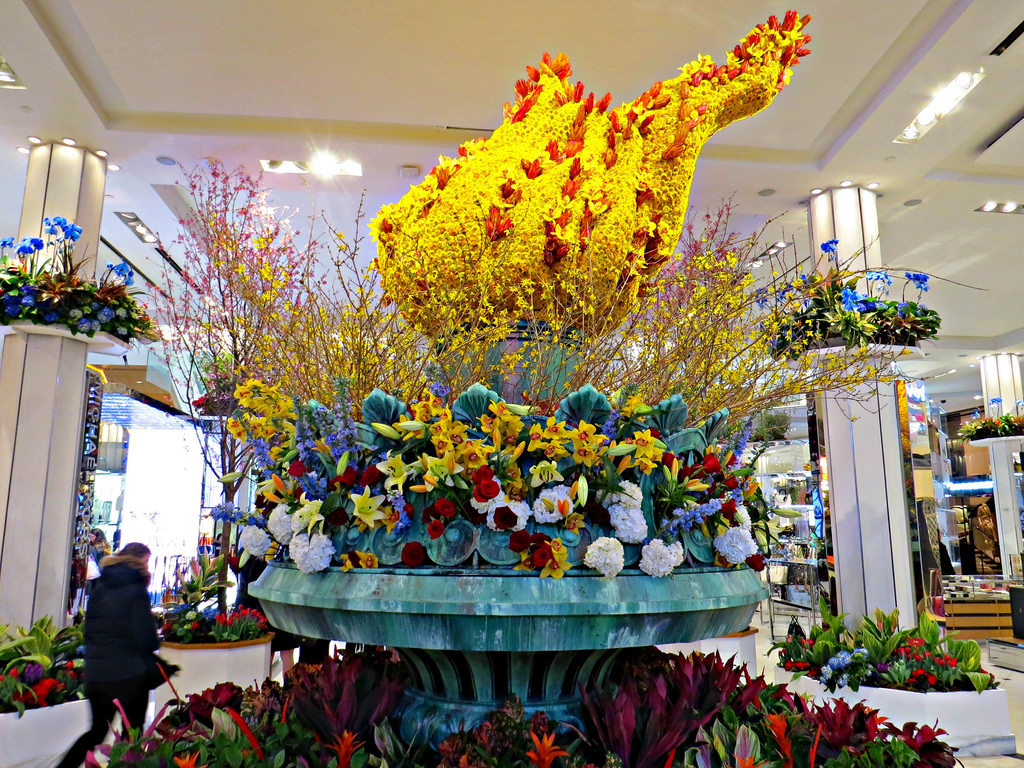 An annual event, the Macy's Flower Show has blooms all over at the largest Macy's in the United States. This event is free, and is sure to be one you don't want to miss. Amazing floral arrangements decorate the store according to a specific theme, this year being "Journey to Paradisios, a space odyssey to a colorful paradise." Enjoy while getting some spring shopping done.
---
Indoor Museums
Even though it's getting warmer, it might still be a little chilly outdoors. Check out one of these museums to explore in the morning before it gets warmer in the afternoon.
New York Library for Performing Arts Voice of My City: Jerome Robbins and New York
Get an exclusive look at Jerome Robbins' personal diaries, drawings, original costumes, letters, and more at this exhibit highlighting the influence of New York City on his work. This exhibit is free to view, but does close on March 30, 2019. Be sure to catch it while you can!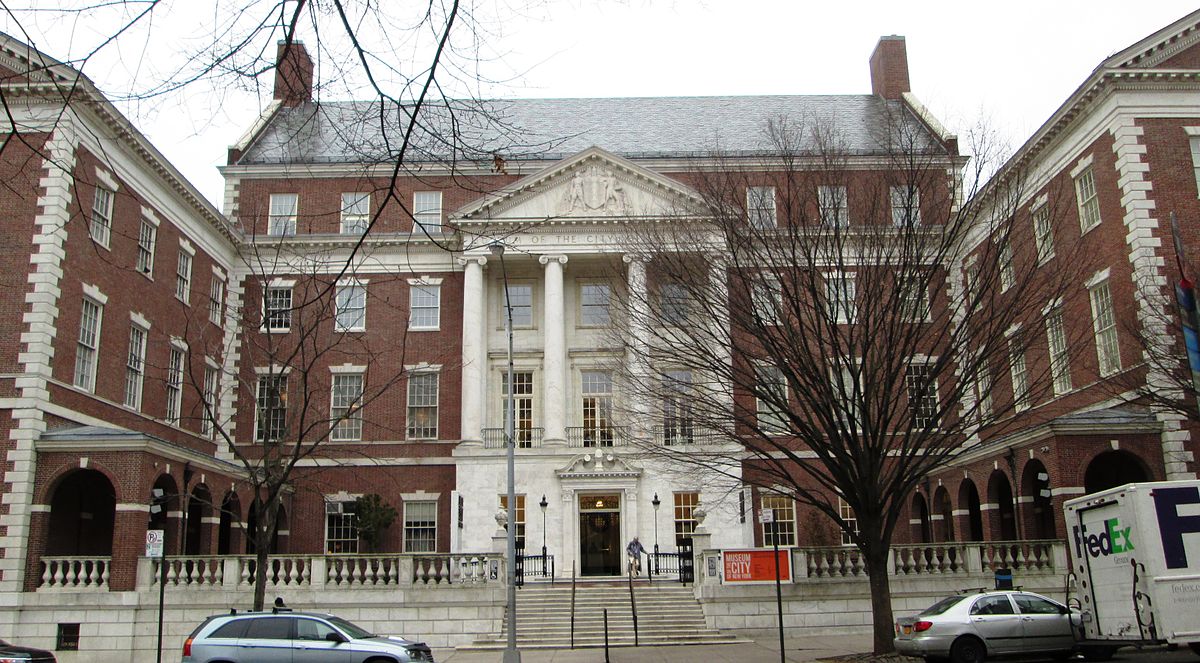 Museum of the City of New York
This museum has a special exhibit for theater lovers, an entire collection dedicated to documenting theater in New York. From 1785 to present-day Broadway, the museum has a wide range of materials on display, such as posters, props, scores, and more. Besides its theater collection, it has rotating collections on view, including its ongoing New York at Its Core, where you can see how New York is today's "Capital of the World." A perfect way to add to this museum trip is to catch a show to top it all off.
Museum of Illusions
Ready to take the perfect Instagram during your trip to NYC? Check out the Museum of Illusions. This new pop-up museum just opened just last year, so make sure you check it out before it closes — it's the perfect spot for visitors of all ages to have their minds blown and have some fun..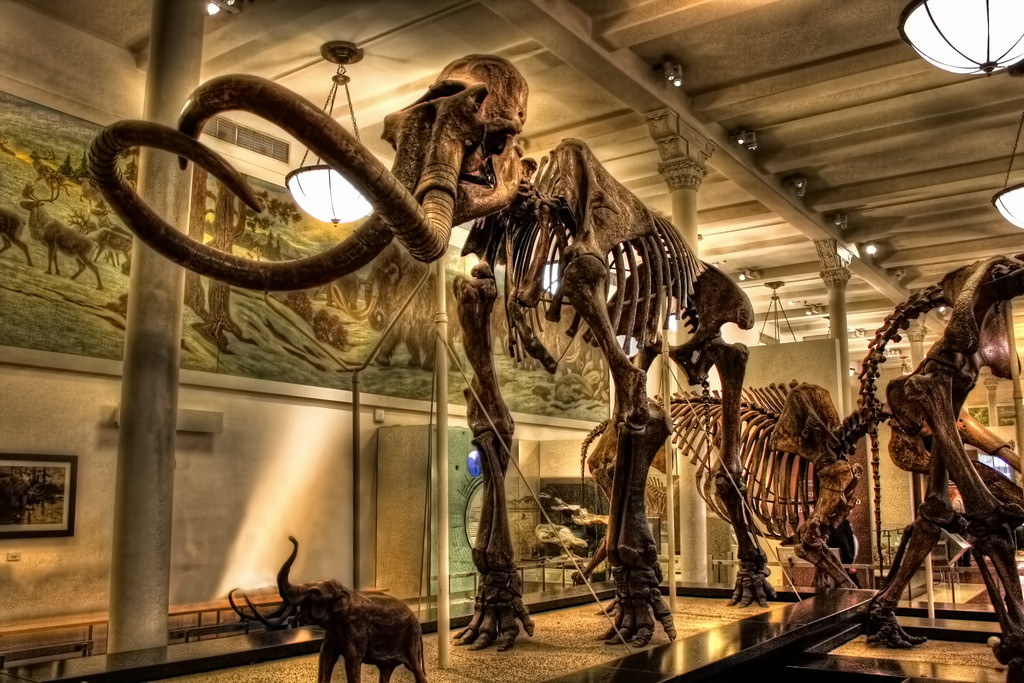 American Museum of Natural History
Kids of all ages (and adults too!) will enjoy this museum. It's full of exciting and interesting exhibits, including a 21,000-pound fiberglass model of a female blue whale. Take some time to explore while learning about everything ranging from the Willamette meteorite to the museum's skeleton of a mammoth. Don't forget to check out the beautiful Butterfly Conservatory, where you can surround yourself with wild butterflies.
---
Parade Along With the City
Springtime brings New Yorkers out of their homes to enjoy holidays and the outdoors. Everyone likes to get dressed up and swept up in the celebrations. Grab some gear or costumes from the store and join in these activities.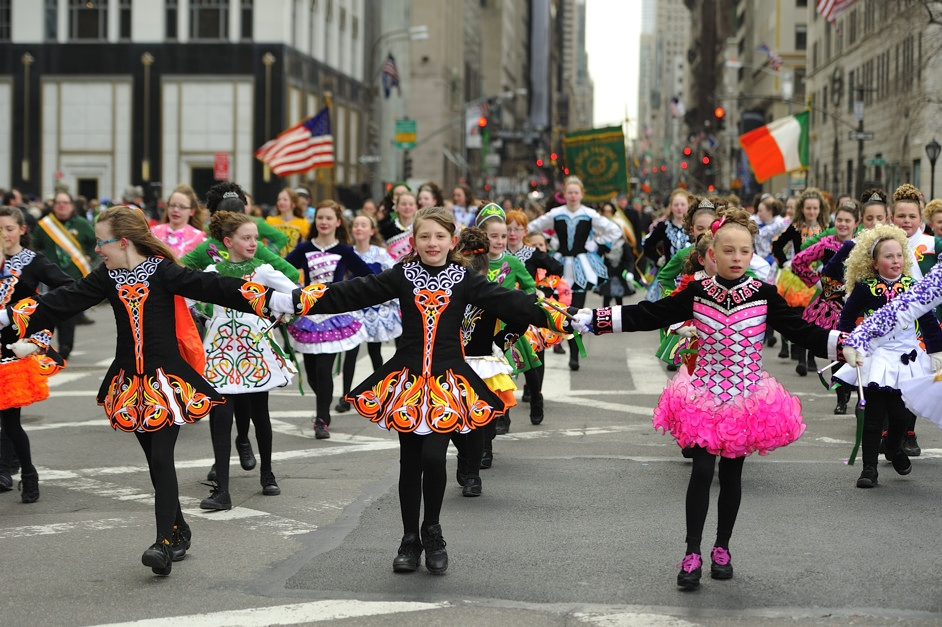 St. Patrick's Day Parade (March 16)
The NYC St. Patrick's Day Parade will be moving along 5th Avenue between 44th Street and 79th Street. Free to view from the sidelines, this is perfect to get into the spirit of the holiday. This parade is also streamed live on NBC if you'd prefer to stay in from the cold.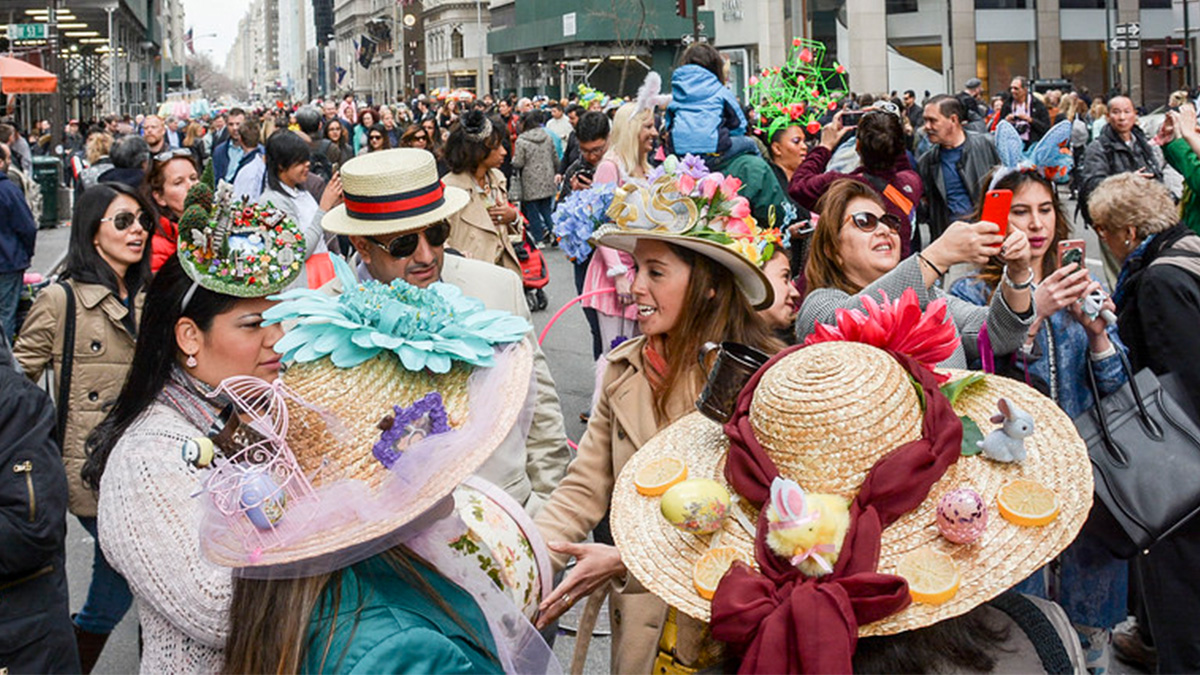 Easter Bonnet Festival (April 21)
Get your hats and bonnets ready for this parade, dedicated to out-of-this-world hats. Anyone with a bonnet is welcome to stroll along 5th Avenue from 49th Street to 57th Street. We hear the best view is from St. Patrick's Cathedral.
---
Sing Your Heart Out
Are you looking to reconnect with friends while visiting NYC? Spend the night singing your heart out to your favorite tunes. Check out these hot spots for karaoke.
Located in the heart of Greenwich Village, this legendary piano bar is the place for any show-tune fans. Grab your bestie and head downtown for a theater-geeks dream night. You never know who you may see — Cynthia Erivo and other Broadway stars have been spotted there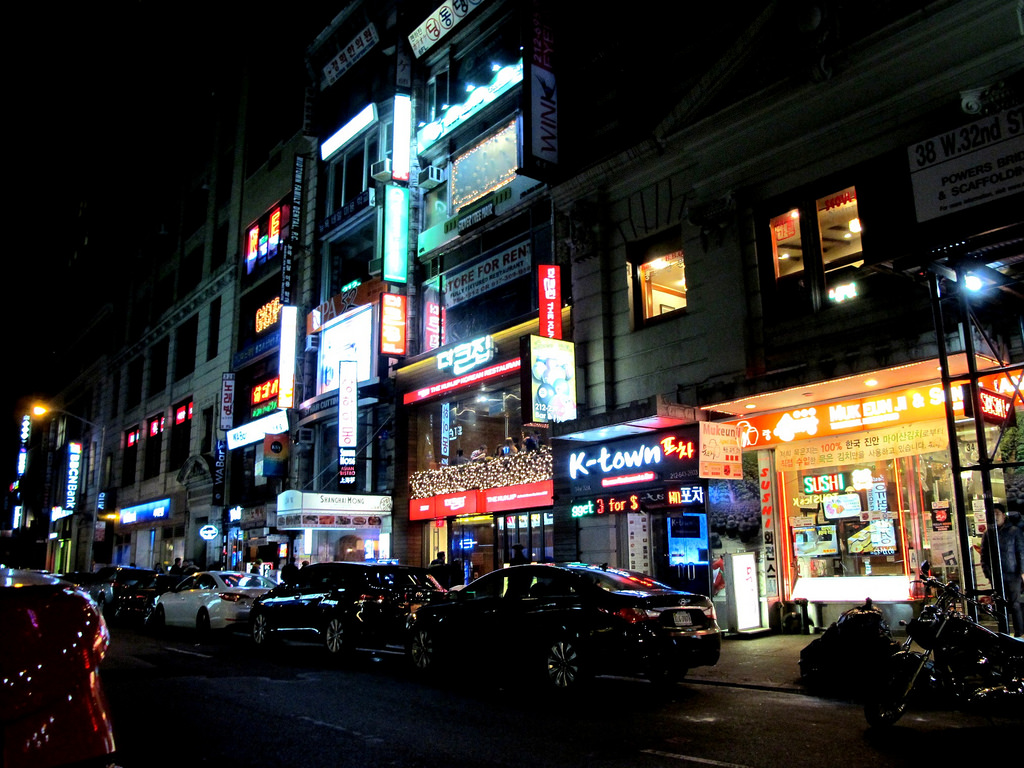 Karaoke in Koreatown
For novice karaoke performers, or for those who prefer a private space, Koreatown offers many places to book karaoke rooms by the hour. Located on 32nd Street between Madison and the intersection of Broadway & 6th Avenue, you can also find many Korean delicacies to pair with drinks and karaoke.
---
Of Course, See a Broadway Show
So many new shows open in the spring, and you won't want to miss them. We're really excited for these shows:
Tootsie, the highly anticipated movie adaptation starring Santino Fontana, starts performances March 29 and opens April 25.
Beetlejuice, Beetlejuice, Beetlejuice. Here comes Beetlejuice, the new musical based on the popular Tim Burton movie. Performances start March 28 and the show opens April 25.
For more new shows coming this spring, check out our 2019 Broadway Spring Preview.