Broadway theatergoers love their leading ladies, and they're thrilled and empowered by these performers' big personalities and even greater talents. Over the years, there have been many standouts, and Broadway Direct is taking a look at 20 of them.
---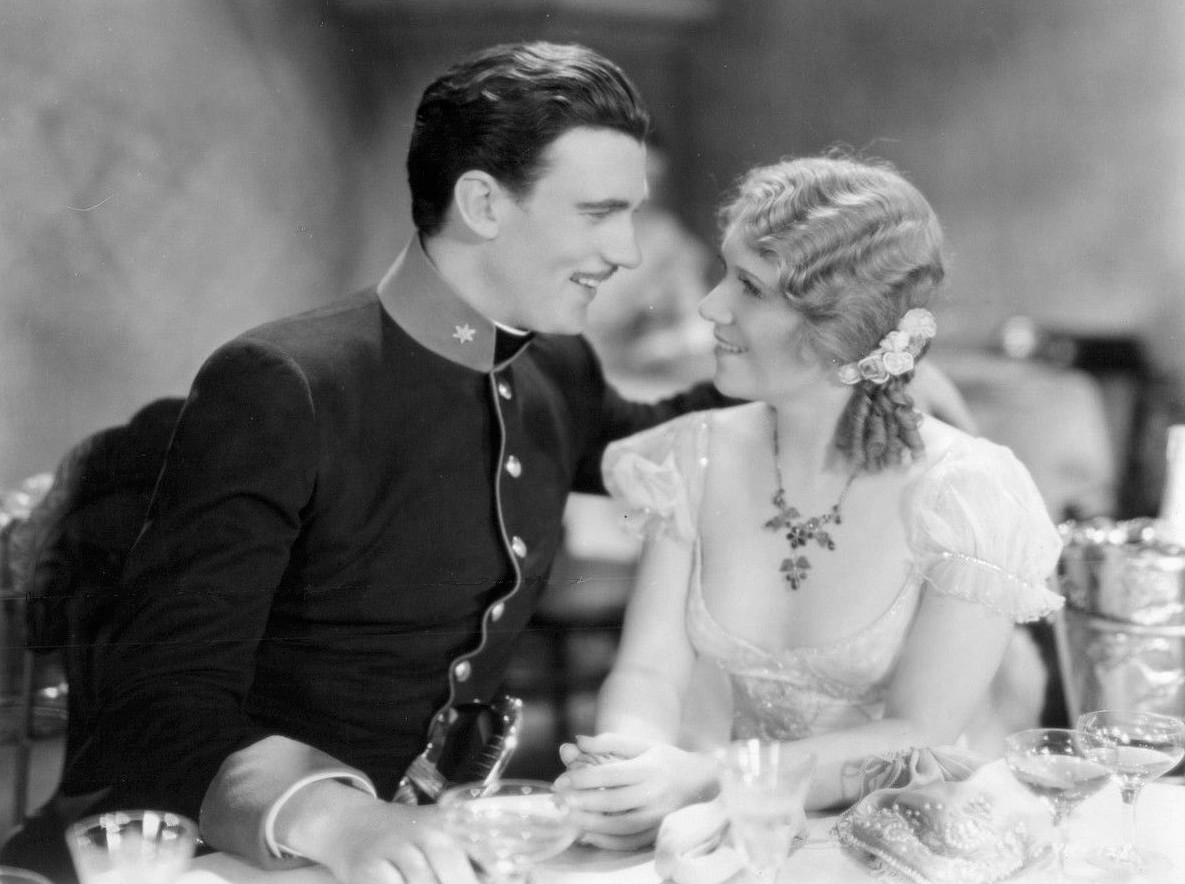 Vivienne Segal (1897–1992)
A favorite performer in musicals by Sigmund Romberg and by Rodgers and Hart (and particularly admired by Lorenz Hart, who was quite smitten with her), Vivienne Segal was known for her statuesque, patrician glamour and her ability to turn a witty phrase. She made her Broadway debut in the 1915 Romberg musical The Blue Paradise, in which, at the age of 18, Segal stopped the show with the song "Auf Wiedersehn." From there she went on to appear in a parade of hits, including Oh, Lady! Lady! (1918), The Ziegfeld Follies (1924 and 1925), The Desert Song (1926), The Chocolate Soldier (1931), and I Married an Angel (1938). Segal also introduced the tongue-in-cheek comedic number "To Keep My Love Alive," playing Morgan La Fay in the 1943 revival of A Connecticut Yankee. She is best remembered for portraying the middle-aged married socialite Vera Simpson who has an affair with the much younger title character in the 1940 Rodgers and Hart musical Pal Joey. She would reprise that role in a 1952 revival, which would also be her final performance on Broadway.
Marilyn Miller (1898–1936)
Though many people do not know her name today, Marilyn Miller was one of Broadway's biggest musical stars of the 1920s and '30s. She was regularly a top-billed triple threat, known for her acting, singing, and dancing, as well as her beauty and charm. She was particularly well-known for playing Cinderella-like characters in rags-to-riches hits such as Sally (1920), in which she introduced the song standard "Look for the Silver Lining," and Sunny (1925), in which she had a hit with "Who?" Miller was also a mainstay of the Ziegfeld Follies; Florenz Ziegfeld himself promoted her career and helped make her a star. Miller died prematurely at age 37 of complications from nasal surgery.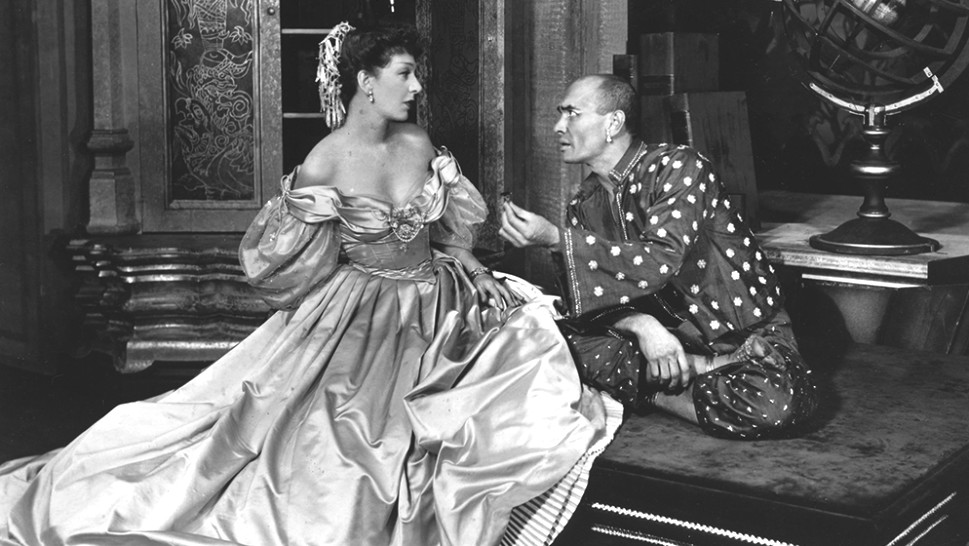 Gertrude Lawrence (1898–1952)
A British-born actress who found fame in plays and musicals on both sides of the pond, Gertrude Lawrence was known for her ability to play comedy and drama. Theater critic Alexander Woollcott deemed her "the personification of style and sophistication,"  and indeed Lawrence was revered by her audiences as if she were royalty. In the United States, Lawrence starred in a parade of musicals, including Oh, Kay! (1926), Treasure Girl (1928), and Lady in the Dark (1941). Her final Broadway performance was her Tony-winning turn as Anna Leanowens in the Rodgers and Hammerstein musical The King and I. Lawrence died of cancer during the production's run, and she was buried in her "Shall We Dance" ball gown.
Ethel Merman (1908–1984)
When theater lovers think of a big, bold, brassy, Broadway belt, it is most likely the ghost of the late, great Ethel Merman who is conjuring those thoughts. Merman was a star who rose to prominence particularly because her voice could be heard (in a time without body mics) over a full Broadway orchestra. She could sing to the rafters, but she was also known just as much for her dancing, gutsy personality, and frank delivery. She made her Broadway debut in 1930 in the Gershwin musical Girl Crazy, in which she introduced one of her signature songs "I Got Rhythm." She soon became Broadway's go-to lead for musical comedies, starring in Anything Goes (1934), Red, Hot and Blue (1936), DuBarry Was a Lady (1939), Panama Hattie (1940), Annie Get Your Gun (1946), Call Me Madam (1950), and Happy Hunting (1956). She is arguably best remembered for originating the role of Rose in the showbiz backstage musical Gypsy, playing an obsessed stage mother who brings down the house with musical numbers like "Everything's Coming Up Roses" and "Rose's Turn."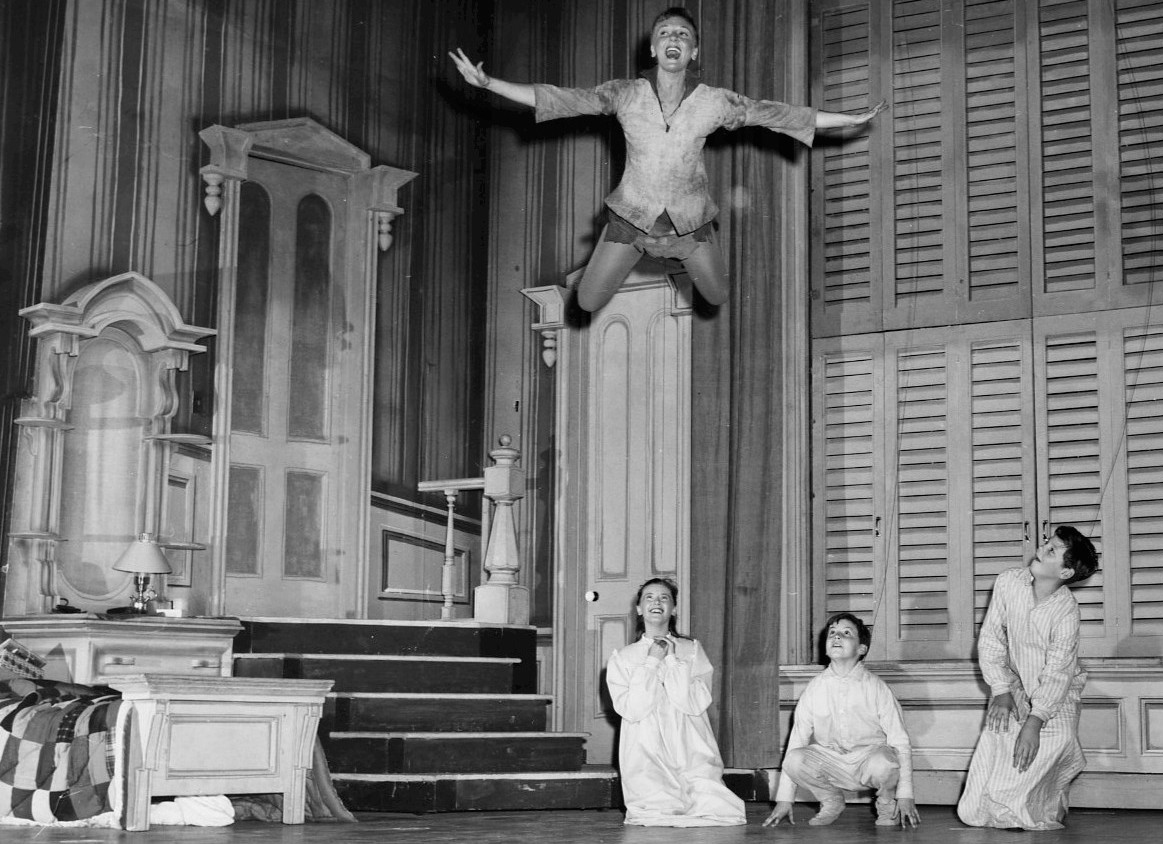 Mary Martin (1913–1990)
If ever there was someone who could be considered "Broadway's Darling," Mary Martin fit the bill with her coy smile, lovely voice, and versatility. Indeed, Martin originated roles in some of the Great White Way's most beloved musicals. In 1938, she made her Broadway debut in the Cole Porter musical Leave It to Me!, singing the saucy "My Heart Belongs to Daddy" in a supporting role that stole the show. She then took lead roles in One Touch of Venus (1943) and Lute Song (1946). In 1949, Martin would transcend into a new level of theatrical luminosity, playing Nelle Forbush in Rodgers and Hammerstein's South Pacific, for which she won a Tony. In 1954, Martin flew over Broadway, playing the titular role in the musical Peter Pan (Tony Award No. 2). She made her way back into Rodgers and Hammerstein, originating the role of Maria in the 1959 musical The Sound of Music (Tony No. 3). She was not impervious to a flop — her 1963 star vehicle Jennie failed to ignite at the box office — but in 1966 she bounced back in the two-person musical I Do! I Do!, starring opposite Robert Preston.
Carol Channing (1921–2019)
One of the musical stage's most animated performers, celebrated for her exuberant personality and scratchy growl of surprising warmth, Carol Channing is best known for originating two larger-than-life characters. The first came in 1949 when she played the gold-digging bubblehead Lorelei Lee in Gentlemen Prefer Blondes, introducing the iconic song "Diamonds Are a Girl's Best Friend." The second came in 1964 with everyone's favorite matchmaker Dolly Gallagher Levi in Hello, Dolly!, for which Channing won the Tony Award for Best Actress in a Musical. She would return to these two characters several times during her career, reminding audiences of her knack for musical comedy perfection. Other Broadway roles included Let's Face It! (1941), Lend an Ear (1948), Wonderful Town (1954), The Vamp (1955), and Lorelei (a reworking of Gentlemen Prefer Blondes in 1973).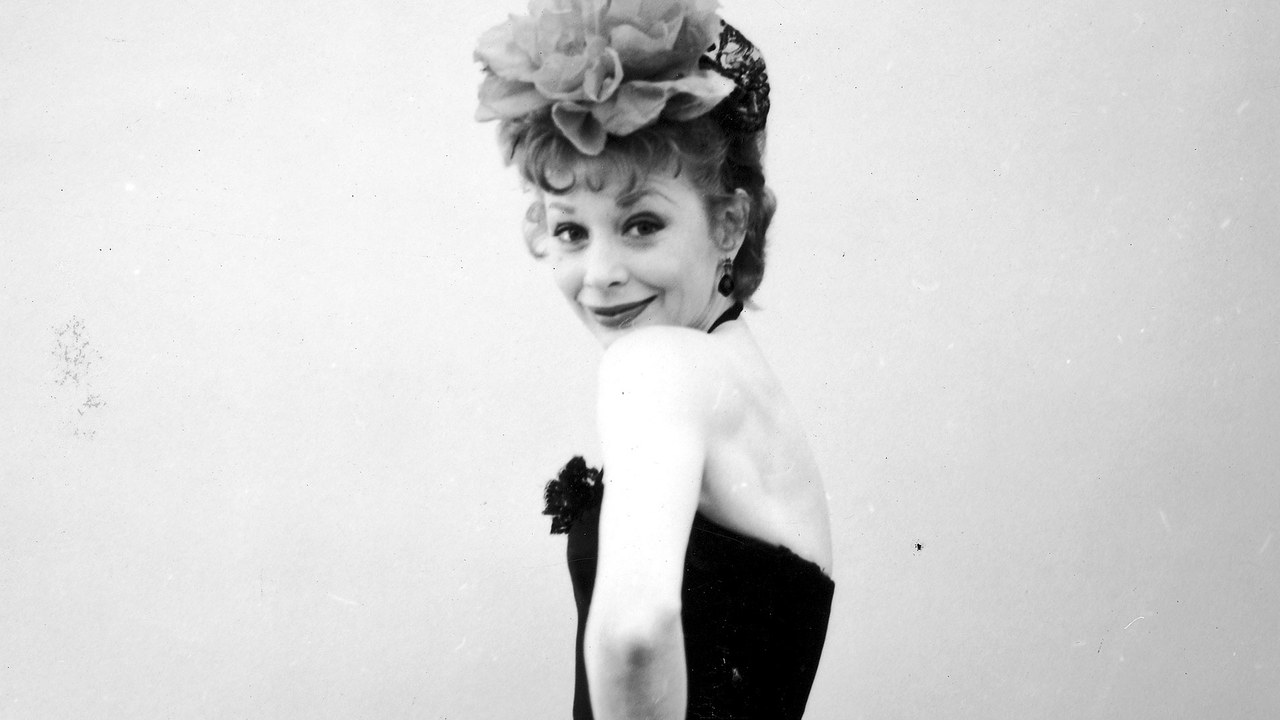 Gwen Verdon (1925–2000)
If the television miniseries Fosse/Verdon taught us anything, it was that Gwen Verdon was one of Broadway's most energetic talents of eclectic material, carving out a special niche in the world of dance as the muse of director-choreographer Bob Fosse. But long before Fosse came into the picture, Verdon was wowing audiences with her moves, winning a Tony Award for Best Featured Actress in a Musical in the 1953 Cole Porter production of Can-Can. Verdon was the standout in the Michael Kidd–staged dance piece The Garden of Eden Ballet. However, as soon as she was paired with Fosse and his signature choreography, Verdon's career exploded. She won a Tony Award for playing Lola in Damn Yankees (1955), another for playing Anna in New Girl in Town (1957), and her final Tony for playing Essie in Redhead (1959). Verdon also created two other iconic roles for the musical stage: Charity Hope Valentine in Sweet Charity (1966) and Roxie Hart in the original Broadway run of the Kander and Ebb musical Chicago (1975).
Elaine Stritch (1925–2014)
Often acerbic in both her performances and her real-life exchanges, Elaine Stritch will forever be remembered for her dry delivery and tough-as-nails performances in both plays and musicals. She made her Broadway debut in the 1946 comedy Loco, but it was in musical theater that she would shine. She understudied Ethel Merman in the Irving Berlin musical Call Me Madam (1950) and simultaneously landed a plum supporting role in the 1952 revival of Rodgers and Hart's Pal Joey. For a while, Stritch was the standout reason to see also-ran musicals such as Goldilocks (1958) and Sail Away (1961). It would not be until 1970, when she played the boozing Joanne in the musical Company, introducing the Stephen Sondheim gem "The Ladies Who Lunch," that she found the role with which she would be forever associated. Her one-woman show Elaine Stritch: At Liberty won her a Tony Award and tells the funny and touching story of her career in the theater.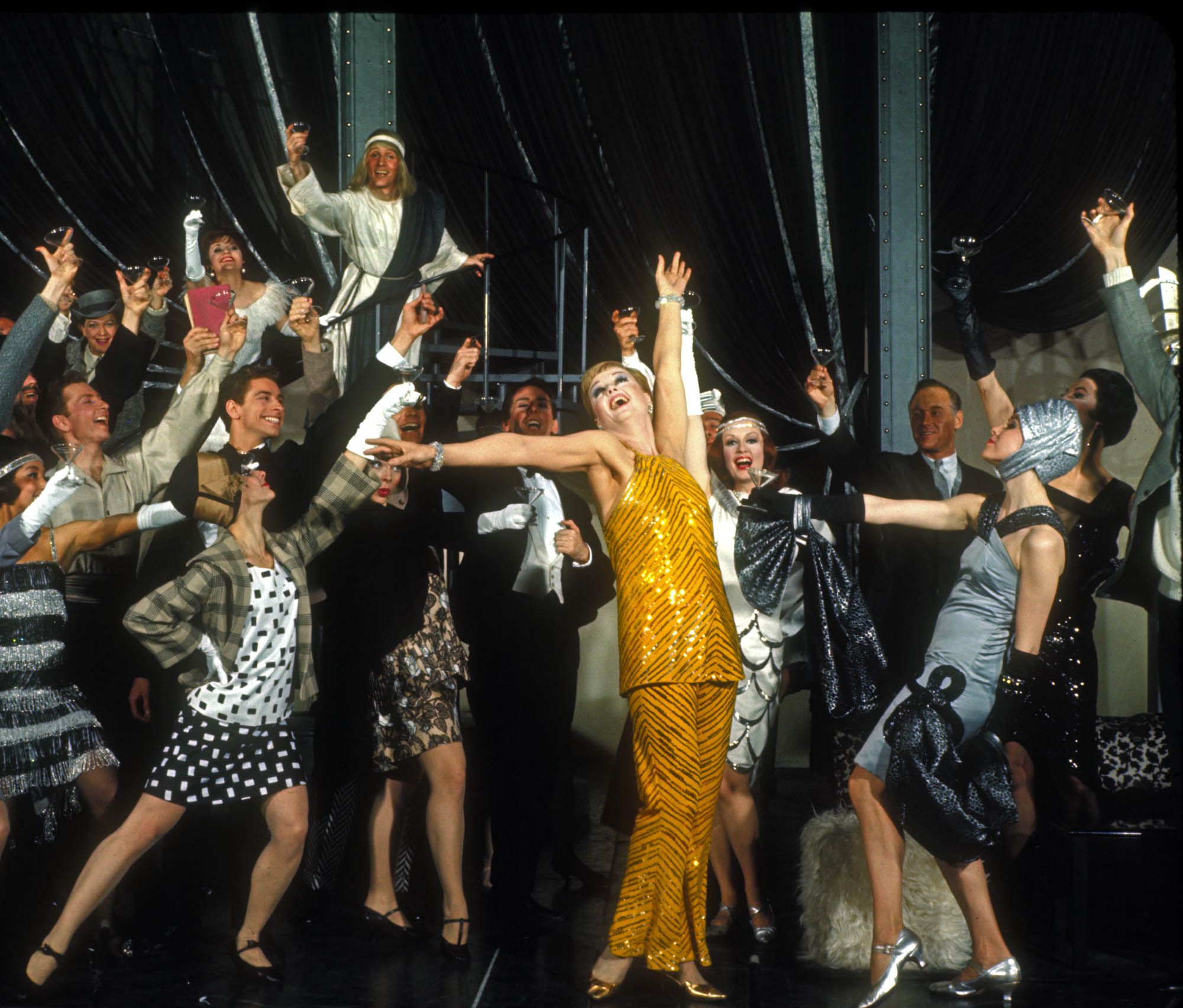 Angela Lansbury (born 1925)
A winner of five Tony Awards (four for Best Lead Actress in a Musical), Angela Lansbury had spent many years as an actress during the Golden Age of Hollywood before finding a whole new career as a Broadway musical star. Lansbury starred as Mayoress Cora Hoover Hooper in the short-lived (but ardently admired) Stephen Sondheim musical Anyone Can Whistle (1964). In 1966, she had a hit playing the audacious title character in Jerry Herman's Mame (Tony Award). Three years later, she was just as mesmerizing playing Countess Aurelia in Dear World (Tony Award), a musical adapted from Jean Giraudoux's The Madwoman of Chaillot. A 1974 revival of Gypsy fresh from a successful London run would lead to her third Tony, playing the indomitable Mamma Rose. In 1979, Lansbury sunk her teeth into the role of Mrs. Nellie Lovett, the macabre and manipulative piemaker in Stephen Sondheim's Sweeney Todd: The Demon Barber of Fleet Street, winning her her fourth Tony. Lansbury has also appeared on Broadway in The King and I, a revival of Mame, and in a revival of Sondheim's A Little Night Music as Madame Armfeldt, the retired courtesan. Her fifth Tony was secured in the best supporting actress category in the play Blithe Spirit, in which she played the spiritual medium Madame Arcati.
Barbara Cook (1927–2017)
If Mary Martin had her one big flop with Jennie, Barbara Cook may hold the record for a sublime talent starring in a multitude of misfires. Possessing one of the most ethereal soprano voices on Broadway, as well as a talent for digging deep into the portrayal of her characters, Cook was always the standout, even if a show didn't run. Her biggest hit was originating the role of Marian the Librarian in the 1957 musical The Music Man, winning a Tony Award for Best Featured Actress in a Musical. And many theater lovers will name her performance as Amalia Balash in the 1963 musical valentine She Loves Me her finest. She was also found in Flahooley (1951), Plain and Fancy (1955), Candide (1956), The Gay Life (1963), and The Grass Harp (1971), and she starred in City Center productions of Oklahoma!, Carousel, and The King and I. Her final Broadway appearance was in the 2010 Roundabout Theatre production of Sondheim on Sondheim.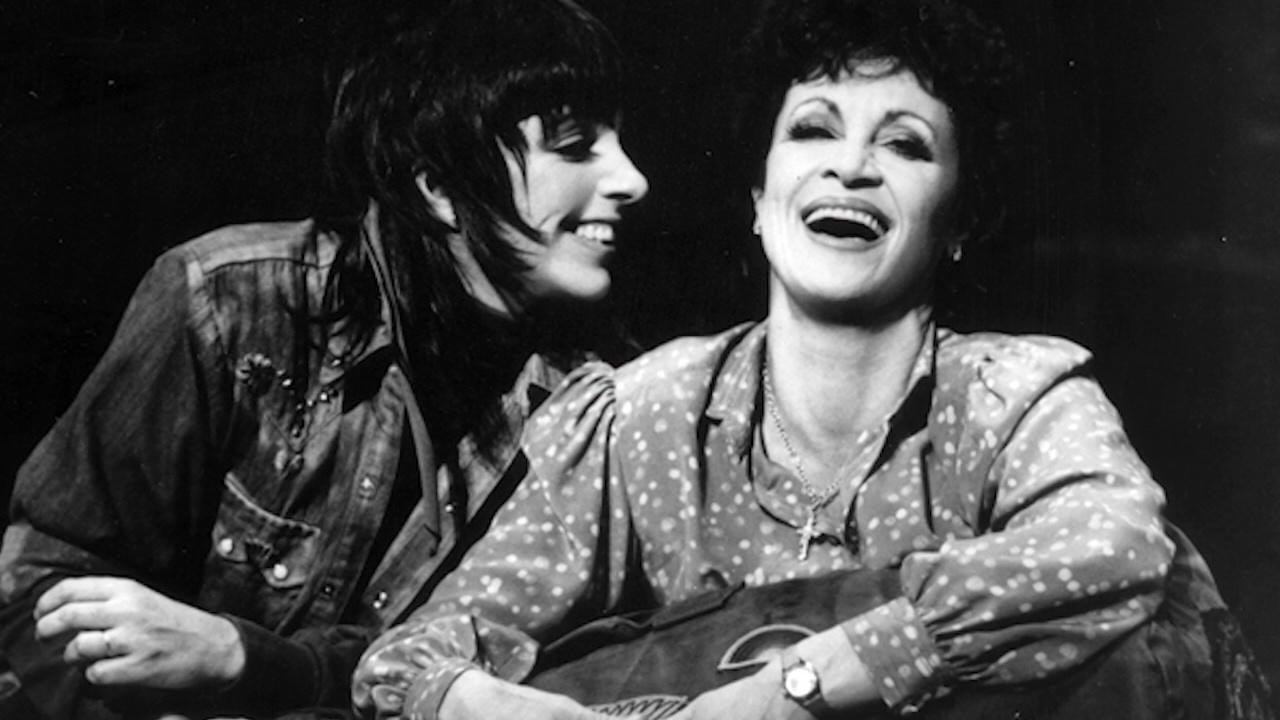 Chita Rivera (born 1933)
As far as longevity, Chita Rivera may just have everyone on this list beat. Rivera, who is an accomplished triple threat with two Tony Awards to her name (for The Rink and Kiss of the Spider Woman), has performed a lead role in a major Broadway musical every decade since the 1950s: Mr. Wonderful and West Side Story in the 1950s, Bye Bye Birdie and Bajour in the 1960s, Chicago in the 1970s, Bring Back Birdie, Merlin, and The Rink in the 1980s, Kiss of the Spider Woman in the 1990s, Nine and Chita Rivera: The Dancer's Life in the 2000s, and The Mystery of Edwin Drood and The Visit in the 2010s. And that is a just a mere sampling of the myriad roles this Latina American marvel has performed with her boundless zest. Rivera continues to razzle-dazzle audiences with her one-woman cabaret acts.
Julie Andrews (born 1935)
Born in in Great Britain, Julie Andrews came to America and took the musical stage by storm. She is known for her soaring voice, her ability to play both dramatic and comedic roles with aplomb, and her regal bearing. She made her Broadway debut in 1954, playing Polly Browne in The Boy Friend. Her next role, however, would prove to be one of her greatest, taking the role of Eliza Doolittle in the 1956 Lerner and Loewe musical My Fair Lady. She would return to Broadway again in the 1960 musical Camelot. Andrews also became a beloved TV star, taking on the title role in the Rodgers and Hammerstein live musical event Cinderella. After a series of successful film musicals, including her Oscar-winning turn in Mary Poppins, Andrews finally made her return to the Broadway stage in 1995 in stage adaptation of her film musical Victor/Victoria.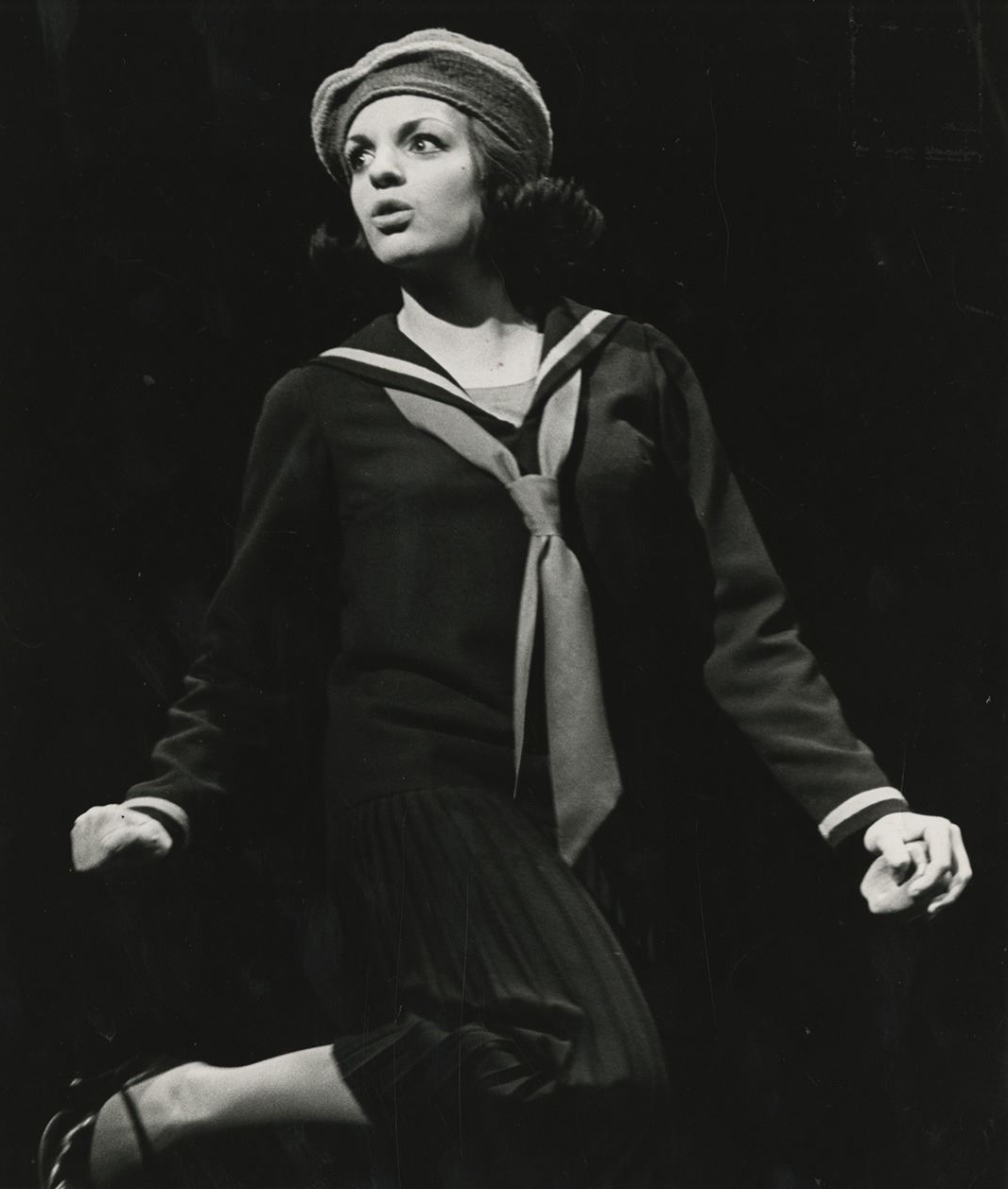 Liza Minnelli (born 1946)
Daughter of the beloved singer and actress Judy Garland and director/designer extraordinaire Vincente Minnelli, Liza Minnelli is a star with her own unique appeal, an amazing set of pipes, and an emotional gravitas that ignites its own special magic. Minnelli made her Broadway debut in 1965 in the Kander and Ebb musical Flora the Red Menace, winning a Tony Award for playing the title character. She won an Academy Award for best actress for playing Sally Bowles in Bob Fosse's film adaptation of Cabaret.  It was back to Broadway in 1976 when Minnelli spelled Gwen Verdon, who had to depart Chicago for medical reasons. In 1977, she had a second Tony win for her starring role in The Act. In 1984, Minnelli starred opposite Chita Rivera in the mother-daughter musical The Rink. All of Minnelli's original roles on Broadway were in musicals by Kander and Ebb. She has also enjoyed a monumental concert career, many of which played on Broadway.
Betty Buckley (born 1947)
Though we know her today as the brilliant star touring as the title character in the revival of Hello, Dolly!, Betty Buckley has been the star of many shows on Broadway. She made that debut in 1969, playing the lovely Martha Jefferson in the musical 1776. Not long after, Buckley joined the production of Pippin as a replacement Catherine. In 1982, she received noted acclaim as Grizabella, the "Faded Glamour Cat," in the musical Cats. Buckley won a Tony Award for Best Featured Actress in a Musical for her emotionally charged performance of the power ballad "Memory." Buckley's first starring lead was in Song & Dance (1986), succeeding Bernadette Peters. Other big roles for Buckley included playing the title character in The Mystery of Edwin Drood (1986), Mrs. White in the short-lived cult musical favorite Carrie, a replacement Norma Desmond (a performance to behold) in Sunset Boulevard, and the philosophical Hesione in Triumph of Love (1987).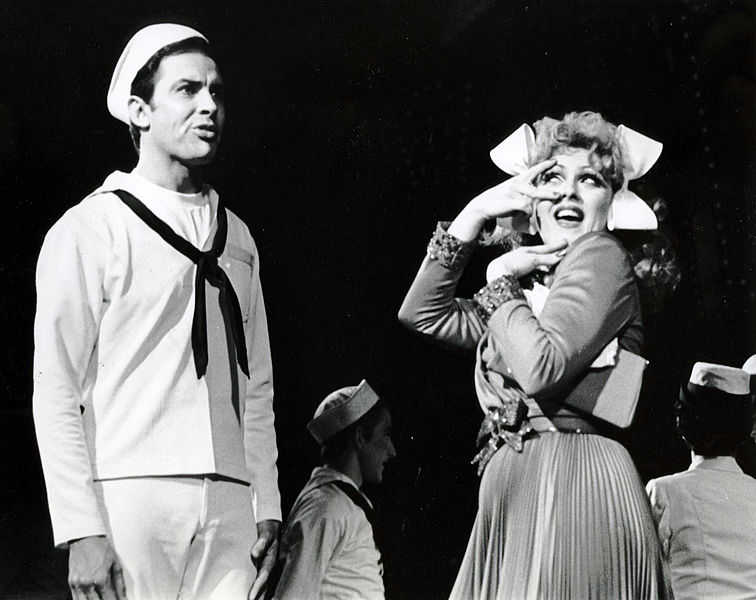 Bernadette Peters (born 1948)
Last seen on Broadway as Bette Midler's successor in the revival of Hello, Dolly!, Bernadette Peters has long been an audience favorite. At the age of 13, Peters appeared at a "Hollywood Blonde" and was an understudy for Dainty June in the second national tour of Gypsy. She made her Broadway debut in 1967 in the short-lived play Johnny No-Trump (one performance). After an Off-Broadway stint in the highly successful Dames at Sea (1968), Peters went back to Broadway when she was cast as Josie in the musical George M (1968), showing off her prowess as both a singer and dancer. Subsequent shows included La Strada (1969); a revival of On the Town (1971) brought her first Tony nomination; and in 1974 she received star billing opposite Robert Preston in the Jerry Herman musical Mack and Mabel. After spending time working in film and television, Peters journeyed back to Broadway as Dot in the Sondheim/Lapine musical Sunday in the Park with George (1984), then went on to win her first Tony Award for her star turn in Andrew Lloyd Webber's Song & Dance. Into the Woods (1987) followed, then the flop The Goodbye Girl (1993). Her next Tony Award would come in 1999, playing the title character in a revival of Annie Get Your Gun. In 2003, Peters headlined a well-received revival of Gypsy and, in 2010, she succeeded Catherine Zeta-Jones in a revival of A Little Night Music, playing Desiree Armfeldt.
Patti LuPone (born 1949)
Known for her bold presence, sheer intensity, and her unmistakable Broadway belt, Patti LuPone has been one of Broadway's most revered divas of the last four decades. She made her Broadway debut in a 1973 production of the play The Three Sisters, and though she has done the occasional play throughout her illustrious career, her light has glowed brightest in musical theater. Her first Broadway musical of note was the 1975 production of The Robber Bridegroom, but it was with the 1979 Andrew Lloyd Webber/Tim Rice musical Evita that she secured her stature as one of our favorite leading ladies (winning the first of two Tony Awards for her efforts). A triple threat who demonstrates tremendous skill in everything she does, LuPone starred in the 1988 revival of Anything Goes as Reno Sweeney and the 2006 revival of Sweeney Todd: The Demon Barber of Fleet Street as Mrs. Lovett, and she won her second Tony Award playing Rose in the 2008 revival of Gypsy. She has been just as busy working in London's West End, originating the role of Fantine in Les Misérables and Norma Desmond in Sunset Boulevard. Most recently, she played Joanne in the West End production of Company. Other Broadway performances have included Women on the Verge of a Nervous Breakdown and War Paint.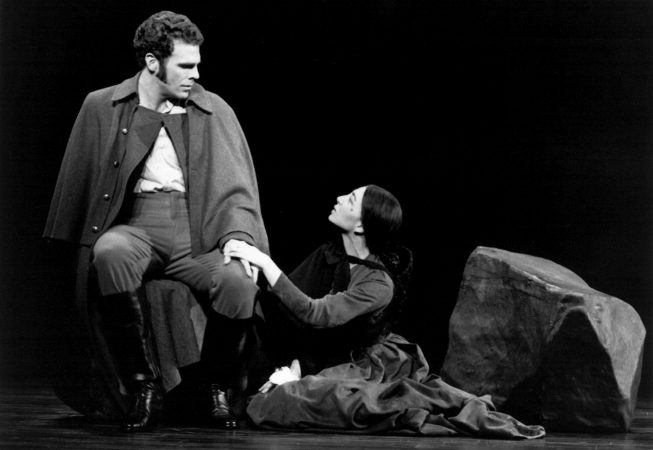 Donna Murphy (born 1959)  
One of Broadway's most chameleon-like performers is the sensational Donna Murphy, who has run the gamut playing the sickly and obsessive Fosca in the original Broadway musical Passion (Tony Award), the prim and proper schoolteacher Anna in the 1996 revival of The King and I (Tony Award), and the hilariously dry-witted Ruth Sherwood in the 2003 revival of Wonderful Town. She started out on Broadway as a swing in They're Playing Our Song (1979), went on to be an understudy in The Human Comedy (1984), and joined the Broadway hit The Mystery of Edwin Drood in 1985. After stealing the show in the Off-Broadway musicals Song of Singapore (1991) and Hello Again (1994), it was originating the role of Fosca in Sondheim/Lapine's Passion that propelled Murphy into the spotlight. Other Broadway roles included LoveMusik, The People in the Picture, and, most recently, a turn as Dolly Gallagher Levi (as Bette Midler's alternate), bringing to life, with her own signature charm, a deeply felt portrayal of the matchmaker in Hello, Dolly!
Marin Mazzie (1960–2018)
Marin Mazzie unfortunately left us far too soon, but she left behind a long list of memorable performances that we will never forget. She delivered every song with a carefully nuanced interpretation charged by an emotional depth that felt as though it was radiating from her heart. Mazzie made her Broadway debut in 1985 as a replacement for the character of Mary Jane Wilkes in the musical Big River. She followed this by becoming a replacement Rapunzel in the 1987 original run of Into the Woods. In 1994, Mazzie received her first Tony nomination for playing Clara in the musical Passion. Arguably her finest performance came in 1998 when she originated the role of Mother in Ragtime, singing the empowering anthem "Back to Before." Two performances in revivals followed: Lilli Vanessi in the 1999 revival of Kiss Me, Kate, and as Aldonza (succeeding Mary Elizabeth Mastrantonio) in the 2002 revival of Man of La Mancha. Other Broadway roles included the Lady of the Lake in Spamalot (replacement), Diana in Next to Normal (replacement), and originating the role of Helen Sinclair in Bullets Over Broadway (2014). Mazzie's final Broadway performance was as Anna Leanowens in The King and I. She passed away in 2018 after a three-year battle with ovarian cancer, and Broadway dimmed its lights in her memory.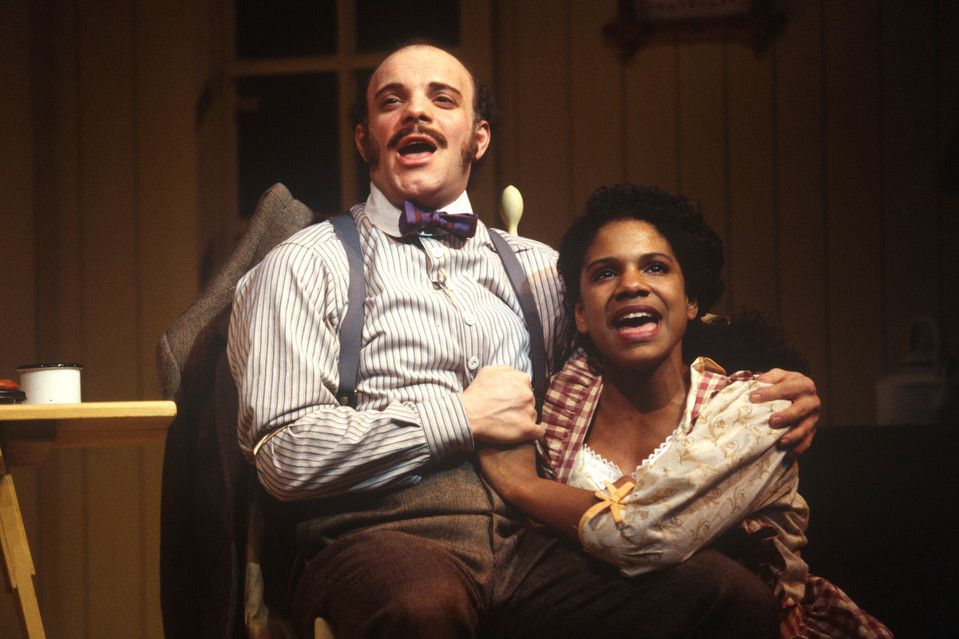 Audra McDonald (born 1970)
Of course, no list of Broadway's leading ladies would be complete without six-time Tony winner Audra McDonald. Equally comfortable in musical and nonmusical roles, McDonald's versatility is as wide-reaching as her vocal range. She made her Broadway debut in 1992 as a replacement in The Secret Garden. Two years later, she won her first Tony Award for playing Carrie Pipperidge in the 1994 revival of Carousel.  Though not a musical, her next Tony Award would come in 1995 for her singing performance in Terrence McNally's Master Class. In 1997, Tony visited again, this time when McDonald played Sarah in the original Broadway production of Ragtime. In 1999, she starred in the musical Marie Christine and in 2004 she won her next Tony for her supporting role in A Raisin in the Sun. In 2007, she played Lizzie Curry in the Roundabout Theatre revival of 110 in the Shade. The Diane Paulus–helmed revival of Porgy and Bess in 2011 led to Tony No. 5, and Tony No. 6 came in 2014 with the revival of Lady Day at Emerson's Bar and Grill. She also starred in the 2016 production of Shuffle Along, or, the Making of the Musical Sensation of 1921 and All That Followed. McDonald is currently wrapping up a performance in a revival of Frankie and Johnny in the Clair de Lune.
Lea Salonga (born 1971)
Born in Manila, Philippines, Lea Salonga became a star at the very young age of 18 when she landedd the role of Kim in the original West End production of Miss Saigon. Soon she crossed the Atlantic with that production, and it became a sensation. Salonga won the Tony Award for Best Actress in a Musical for her work in Miss Saigon, playing a Vietnamese woman fighting for her son's safety. She also holds the distinction of being the first Asian actress to play the roles of both Fantine and Eponine in the Broadway production of Les Misérables. After lending her singing voice to two iconic animated Disney characters, Princess Jasmine in Aladdin and Fa Mulan in Mulan, Salonga found herself back on Broadway starring as Mei Li in a revised version of Rodgers and Hammerstein's Flower Drum Song. In 2015, she costarred with George Takei and Telly Leung in the musical Allegiance. Most recently, she played the Goddess Erzulie in the celebrated revival of Once on This Island (2017). Salonga continues to perform in her home of Manila and in the West End.
Mark Robinson is the author of the two-volume encyclopedia The World of Musicals, The Disney Song Encyclopedia, and The Encyclopedia of Television Theme Songs. He maintains a theater and entertainment blog at markrobinsonwrites.com.