The past Broadway season offered no shortage of classics, from revered plays by Eugene O'Neill and one of his better-known admirers, Tony Kushner, to the Golden Age musicals of Rodgers and Hammerstein and Lerner and Loewe. Far from catering to nostalgia, the nominees for best revival revealed both the timelessness of the original works and the timeliness of certain themes and narratives as the shows were revisited with fresh insights.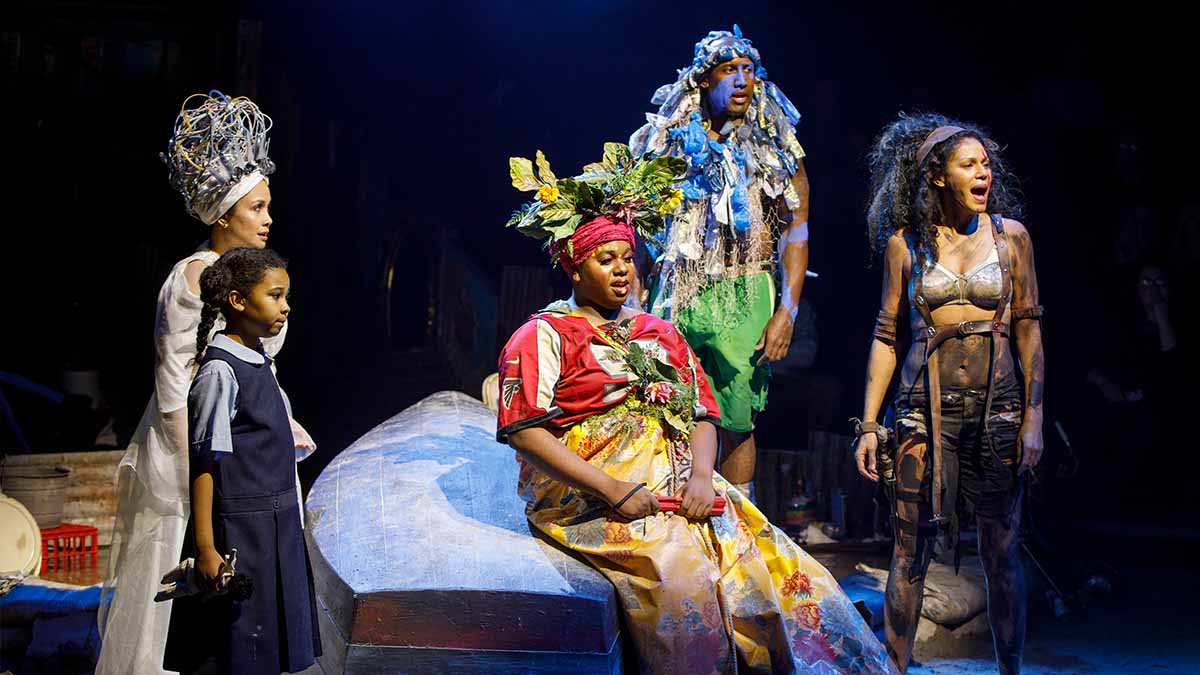 Last fall brought an exhilarating new take on Lynn Ahrens and Stephen Flaherty's fondly remembered Once on This Island, introduced on Broadway in 1990. Set on an island in the French Antilles, the musical fable follows a spirited young woman, orphaned in childhood by a deadly storm, who defies social and racial bias to pursue love. Director Michael Arden cast black, Latino, and Asian actors in a staging that similarly resists boundaries between color and gender.
"Theater at large is responsive to the world around it," says Arden, who also collected one of this Island's eight nominations. "The audience that comes to see this show mostly doesn't know this world they're entering into, and I wanted to make something that's honest and clear enough that you can look across a great divide and see yourselves in some way."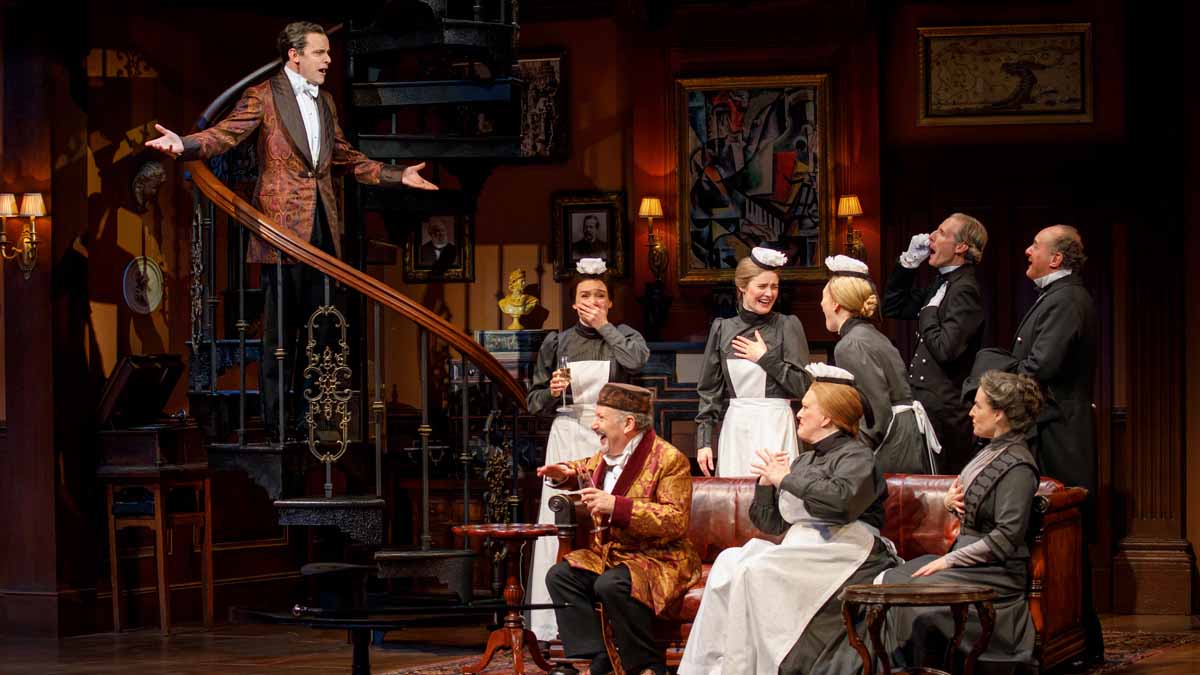 Spring brought a My Fair Lady produced by Lincoln Center Theater and directed by Bartlett Sher, whose previous credits include gorgeous readings of South Pacific, The King and I, and Fiddler on the Roof. For the George Bernard Shaw–inspired gem, Sher emphasized the primacy of Eliza Doolittle, the self-possessed flower girl first introduced in Pygmalion, and how gender and class figure into her relationship with the higher-born Professor Henry Higgins.
"Privilege because of economic means, or because of class structure, bears a lot of weight on who we are," says Sher, who received one of the staging's 10 nods. Lauren Ambrose, a contender for actress in a leading performance for her portrayal of Eliza, cites the story's progressive twist on a fairy-tale scenario, noting that Eliza comes into her own "after the princess stuff" represented by Higgins's grooming her for a grand ball. "I'm just so honored to be playing this woman who has this incredible transformation and comes into her own strength."
Tony Award winner Jessie Mueller earned another nomination this season playing a different kind of heroine, in director Jack O'Brien's production of Rodgers and Hammerstein's masterpiece Carousel, up for 11 Tonys in all. Bold in its time for incorporating taboo subjects such as domestic violence and suicide, the musical is arguably even more controversial, and powerful, in the #MeToo era. As Mueller notes, "We have to see that these things happen, and see them with open eyes. I think the beauty of this piece is the love and redemption that comes through all the terror and pain — that's what the piece celebrates."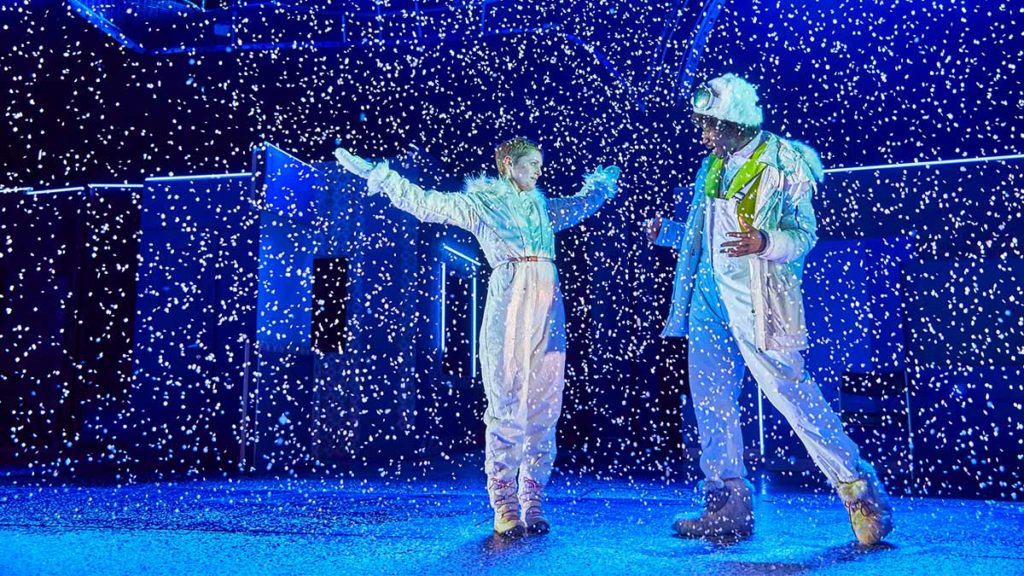 That's also the case in Tony Kushner's Pulitzer Prize–winning Angels in America, which enjoyed its first Broadway revival this spring when Marianne Elliott's acclaimed National Theatre staging — featuring star turns by Andrew Garfield and Nathan Lane, who earned two of the production's 11 nominations — arrived on our shore. For Elliott, whose previous transatlantic triumphs include War Horse and The Curious Incident of the Dog in the Night-Time, Kushner's two-part epic — set in the 1980s as the AIDS crisis is taking hold, but the play is sweeping in its historical references and exploration of American life — has only become more relevant.
"It's like Tony was a prophet," says Elliott, who's up for best director. "The issues he was writing about: the rise of right-wing politics, the isolation of those disenfranchised or vulnerable or just different, which was becoming more extreme then. Both in governmental politics and in human relationships. And yet now it is even more extreme, in both our countries. How did he know we'd so need his play 25 years later?"
Tom Hollander finds the Roundabout Theatre Company's revival of Tom Stoppard's uproarious, intellectually dense Travesties — which earned him a nomination for leading performance by an actor in a play, and is up for four awards — similarly well timed. "It's almost more beautiful because it offers you an alternative to the world we're living in at the moment, which is cruder than it's been in any time I've been conscious as an adult," Hollander says of the comedy, which brings Lenin, James Joyce, and Dada pioneer Tristan Tzara together in World War I–era Zurich, showing "the need for art in a world that is changing and subject to disruptions and revolution."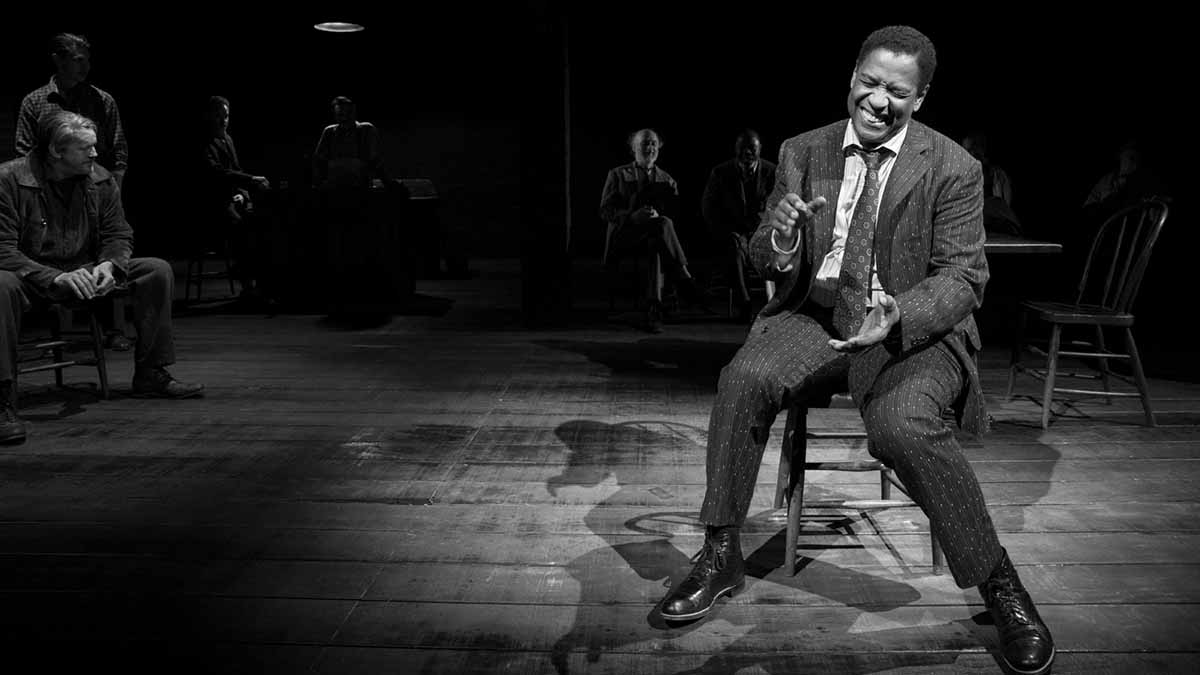 The Iceman Cometh is certainly no one's idea of a comedy, but David Morse, a contender for performance by a featured actor for his turn in the new revival — nominated for eight Tonys, including a nod to star Denzel Washington — feels the production does justice to the playwright's sometimes underappreciated range. "Eugene O'Neill was obviously a great dramatist and poet, but he also wrote with a surprisingly keen sense of humor," says Morse. "This production, wonderfully directed by George C. Wolfe, captures everything that is brilliant about O'Neill. He loved the men and women in Harry Hope's bar, and this production is told with the love and affection he felt for every one of them."
Rounding out the nominated revivals are productions of another Pulitzer winner, Edward Albee's Three Tall Women, and Kenneth Lonergan's Lobby Hero, with totals of six and three nominations, respectively. At a time when women's autonomy and challenges to it are prominent in the news, Women offered three extraordinary actresses — Glenda Jackson (returning to Broadway after a three-decade absence) and Laurie Metcalf (a Tony winner last year), both nominees, and Alison Pill — in meaty roles suggesting a very complicated woman at different stages of life, inspired by Albee's adoptive mother.
Lobby Hero had actually never been produced on Broadway before Second Stage chose it to launch the company's inaugural season on the Great White Way. Artistic director Carole Rothman, speaking to Broadway Direct before its opening, noted Hero "has bite, it has wit, and the issues it deals with — sexual harassment, respect for law and order, shifts in what morality really means — have a lot of resonance today. The characters are in their twenties and thirties, and the things they grapple with are still with us. I just think the play was prescient." And, Rothman might have added, enduring, like all these works.