It's Halloween time and while you were picking out your costumes, we at Broadway Direct reached out to the stars you know and love to ask about their favorite costumes they've worn on the haunting holiday in years past. From The Terminator to Jessica Rabbit, take a look at these Broadway stars' Halloween memories.
---
Ashley Blanchet (Waitress)
When I was six, my favorite movie was Thoroughly Modern Millie, so I went trick-or-treating as a flapper with my tap shoes and my grandmother's fur coat. Pretty sure we had to get new tap shoes.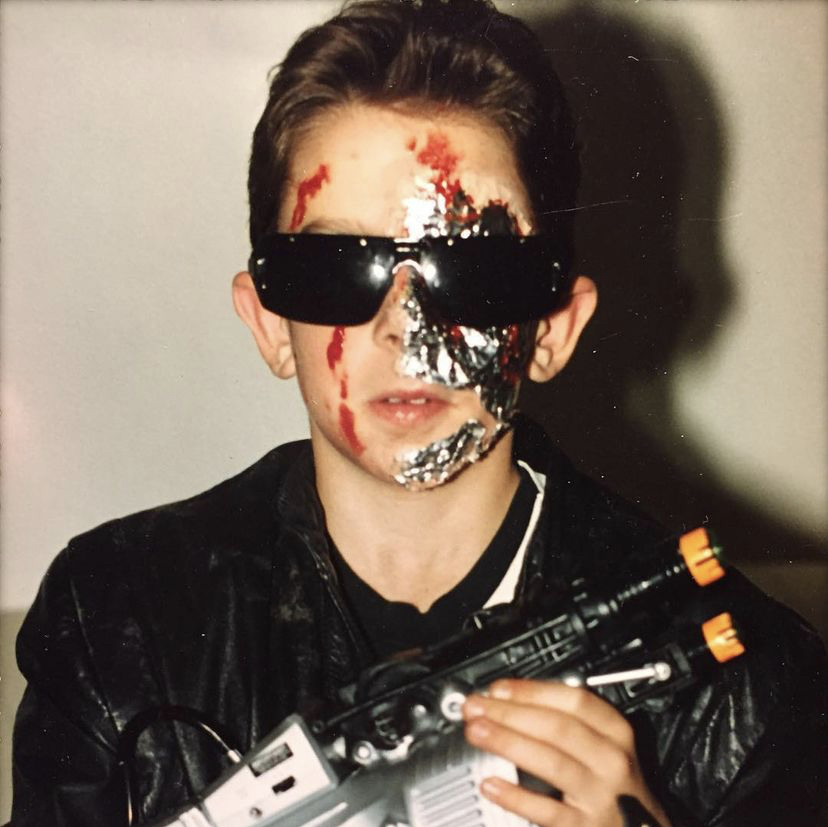 Rob McClure (Mrs. Doubtfire)
My favorite costume as a kid must have been The Terminator in fourth grade. My mom had the awesome idea to put aluminum foil on half of my face. Genius!
Douglas Lyons (Chicken and Biscuits Playwright)
In my twenties, yes my twenties, I dressed up as Dory from Finding Nemo. I wore a blue spandex onesie and taped a Dory stuffed animal to my head. I won that Halloween.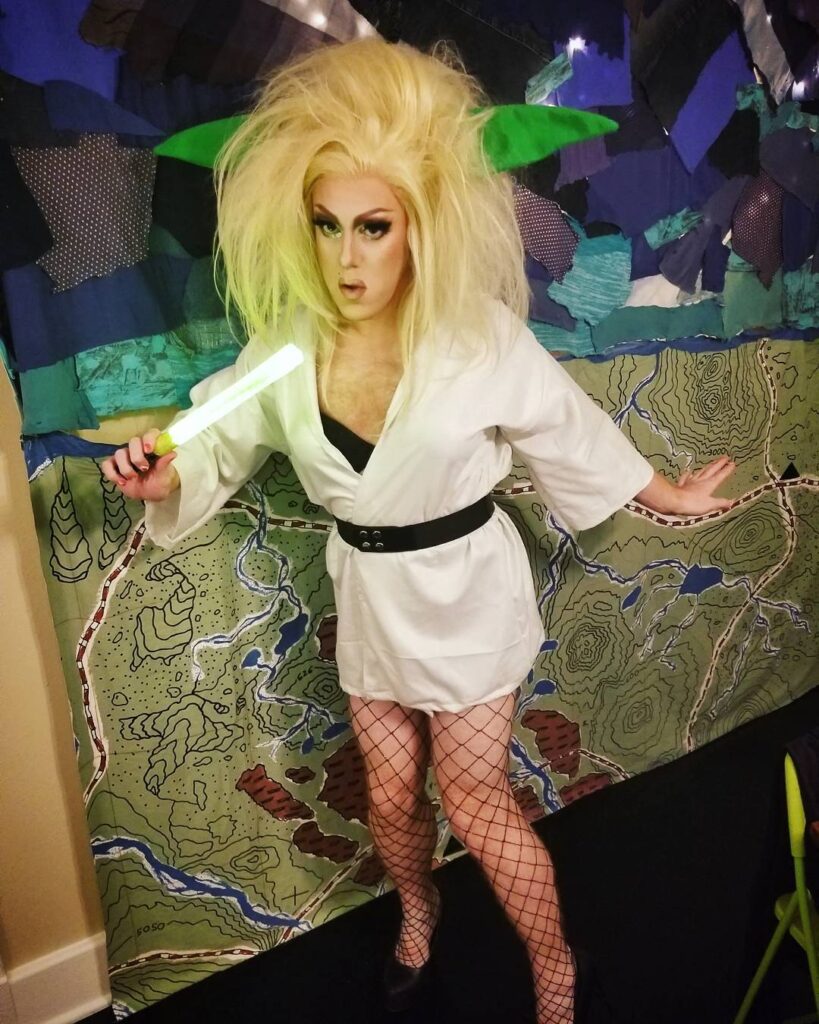 Chris Giarmo (American Utopia)
My favorite Halloween costume is one of my drag character, Kimberly Clark. I've always been interested in the ways that drag can upend problematic structures and invert norms and the Patriarchy is often the target of my satire! For this look, I tried to make the least-sexy "sexy" Halloween costume (you know, like, Sexy Nurse that's just a lab coat and fishnets) and, lo and behold, Sexy Yoda was born!
Sean Allan Krill (Jagged Little Pill)
Halloween was always fun as a kid, and what I remember most about it is the CANDY. Honestly, the costume aspect of it was always frustrating for me because that's just not my creative thing. It wasn't until I started doing theatre in high school that I realized there are people who design them – and design them really well – and that I LOVE wearing a beautifully designed costume by someone who really knows what they're doing.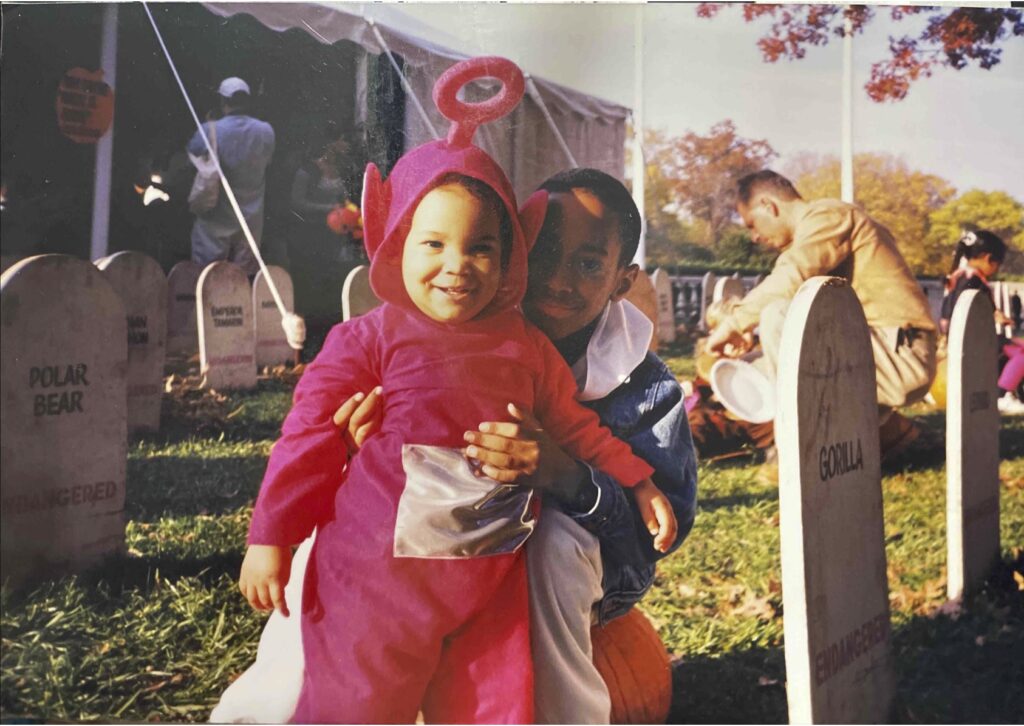 Shereen Pimentel (West Side Story)
My favorite costume is Po from the Teletubbies. When I was younger my favorite color was red so I instantly gravitated to Po.
Tendayi Kuumba (American Utopia)
Costumes for Halloween were always made from things around the house and very pieced together. I was most excited about the candy above all else. One of my favorite/memorable costumes was dressing as a goth. It was memorable not just because I got to wear my favorite black leather boots at that time but it was the first time I really got to go trick or treating around my neighborhood with friends unchaperoned. We ended up getting so much candy so fast we sat on the steps of my house swapping and munching the rest of the time.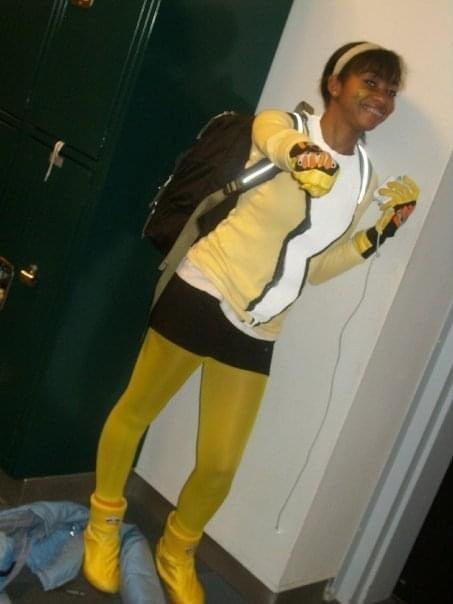 Nadia Brown (Harry Potter and the Cursed Child)
My favorite Halloween costume from childhood has to be my Yellow Power Ranger look… it was smack dab in the middle of my very lengthy awkward phase, and I really put a lot of effort into making the costume! Actually, now that I think about it, yellow has always been my color (a true Hufflepuff through and through).
Cassie Beck (What the Constitution Means to Me National Tour)
My favorite childhood Halloween costume was a flapper! I loved the sparkles and the fringe and the feather in the headband.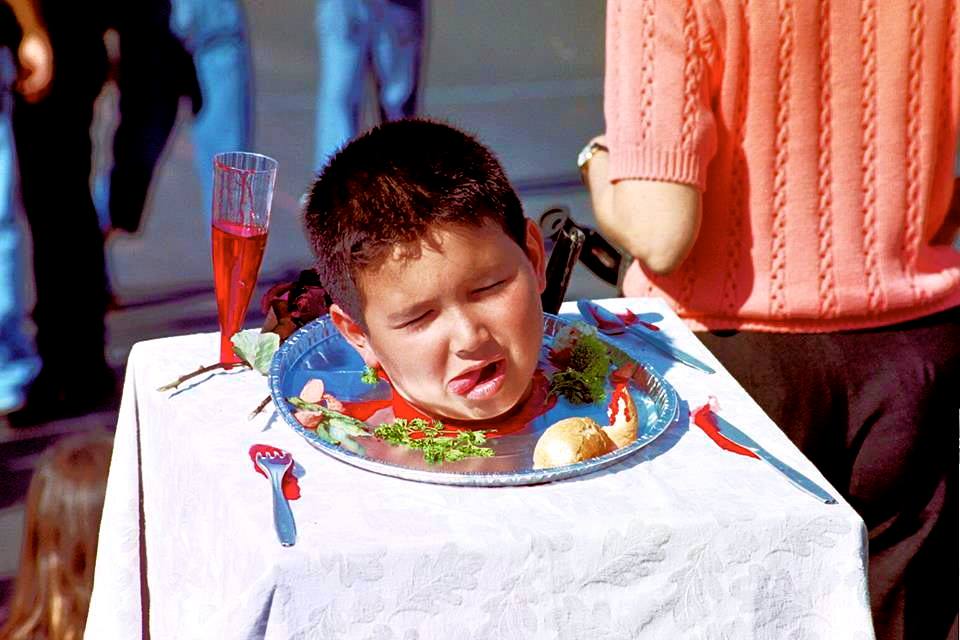 Zachary Noah Piser (Dear Evan Hansen)
I went as a head on a platter for Halloween in 3rd grade! I remember working tirelessly on that costume, and then immediately ripping it off after trick-or-treating for only a few blocks because it was so heavy.
Andrea Macasaet (SIX)
My favorite Halloween costume from my childhood was my Sailor Moon costume. I remember feeling like a superhero.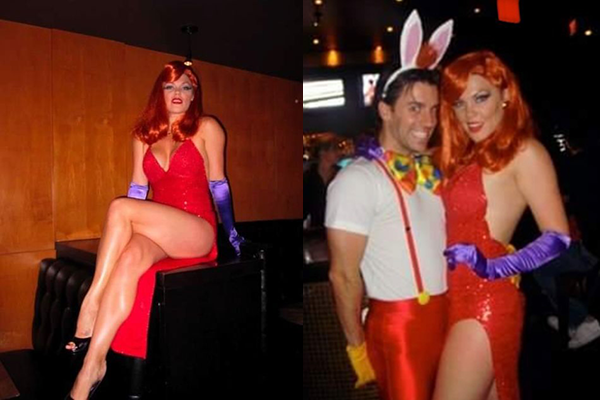 Robyn Hurder (Moulin Rouge! The Musical)
My favorite Halloween costume growing up was when I was 7. I was a witch – I know, basic, but I remember demanding that I be a "glamorous" witch. It was nothing really special: a black dress, a black cape, and a witch's hat. But I remember sitting on the counter and having my mom do my make-up. It was that glitter gel that came in the Halloween packs you bought at the store. She did a blue glitter cat eye and bright red glitter lips. I just remember loving the feeling of the cold glitter being applied and the smell. It's so distinct that if I smelled it today, I'd be brought right back to that moment in time. I remember feeling so pretty – and I loved it.
My favorite grown-up Halloween costume is Jessica Rabbit alongside my husband Clyde Alves as Roger. If I could dress up like her every day, I would.
---
Need help planning a true Broadway Halloween? Take a look at our guide for all things Halloween, perfect for Broadway fans.