With the forthcoming miniseries Fosse/Verdon poised to premiere on the FX network in April, Broadway fans are giddy with anticipation for this telling of two of Broadway's greatest talents. Bob Fosse was, of course, the director-choreographer who staged such iconic musicals as Sweet Charity, Pippin, and Chicago (among myriad others). Gwen Verdon was Broadway's great triple threat, a singer-dancer-actress who starred in such beloved musicals as Can-Can, Damn Yankees, and New Girl in Town. Together, Fosse and Verdon were unstoppable. Verdon was Fosse's muse, often the inspiration who brought out the best in his work. She understood his vocabulary of dance and could execute it to perfection. He put her on a pedestal and extracted the best of her talents. Though each shined individually, it was when they worked together that the stage ignited. Today, we celebrate the shows they ignited together.
---
Damn Yankees
Fosse and Verdon first came together when she landed the starring role as Lola, the Devil's seductress, in the 1955 musical Damn Yankees; he was brought on board as the show's choreographer. Verdon was already a celebrated dancer at the time, having won a Tony Award for her scene-stealing supporting role in Can-Can (1953). Fosse had worked with the composing team of Adler and Ross and book writer–director George Abbott on The Pajama Game the season prior, having stopped the show with his choreography for such musical numbers as "Steam Heat" and "Hernando's Hideaway." For Damn Yankees, Fosse and Verdon sparkled, she dancing the specialty number "Who's Got the Pain?," a song that had little to do with the plot but was designed by Fosse to show off her talents in ways that the script didn't allow. Fosse shaped Verdon's dances into sexy, sultry seduction, particularly in the now-iconic "Whatever Lola Wants." Verdon and Fosse both won Tony Awards for their respective work. Damn Yankees concerns a baseball fan who sells his soul to the Devil for a chance to be a professional ball player.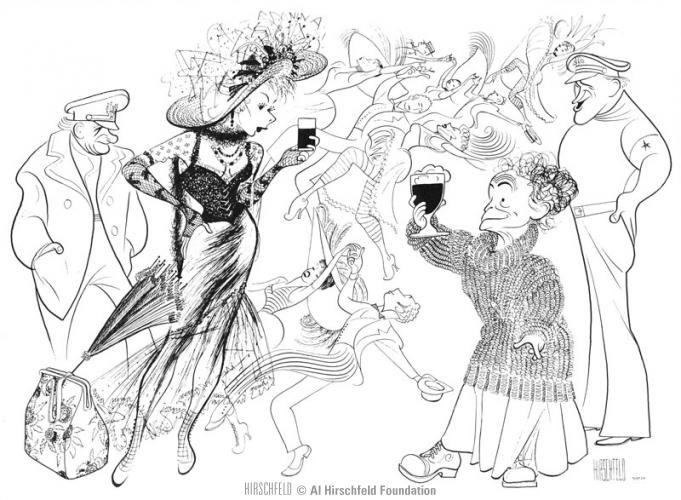 New Girl in Town
Once again working with George Abbott, this time joined by composer-lyricist Bob Merrill, Fosse and Verdon's next collaboration came in an unlikely vehicle: a musical comedy version of Eugene O'Neill's dark and serious play Anna Christie. New Girl in Town is the story of a prostitute with tuberculosis who returns home to live with her sailor father and his common-law wife as she recuperates. Verdon, of course, played Anna, and Fosse fashioned dances that helped to highlight Anna's checkered past, including a controversial ballet that took place in a brothel. The number was so salacious by the standards of the day that it had to be cut from the show during out-of-town tryouts (authorities threatened to close the show). After New Girl in Town finally made its way to Broadway, the number was reinstated. Verdon won a Tony Award for Best Actress in a Musical, a tie with Thelma Ritter who was her costar in the show (Ritter played Anna's jealous and drunken stepmother, Marthy).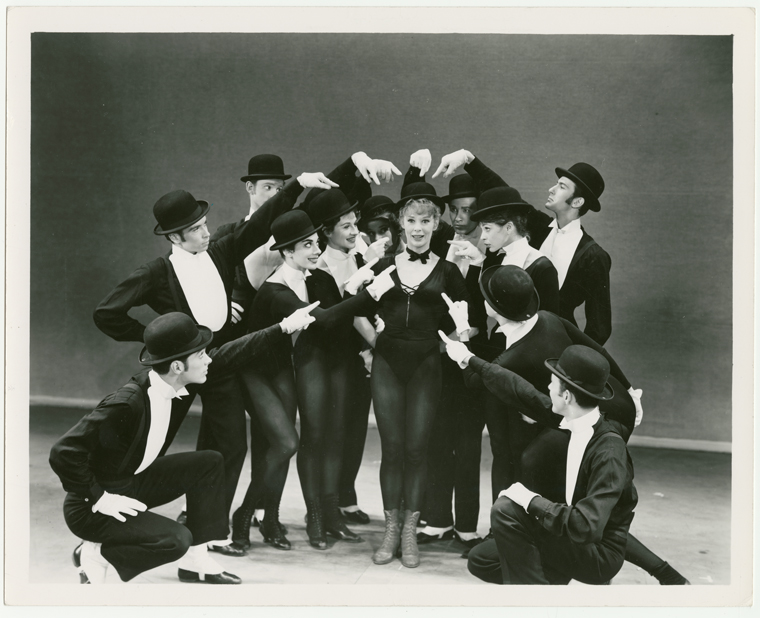 Redhead
Gwen Verdon would find her next Tony-winning role in the 1959 musical murder mystery Redhead. As a condition of her joining the production, she insisted upon Fosse doing double duty as both the show's director and choreographer. It was a smart choice, as Fosse ushered the musical — with a score by Albert Hague and Dorothy Fields and the book by Dorothy Fields, Herbert Fields, Sidney Sheldon, and David Shaw — to a Tony win for Best Musical. Set in Victorian London, the musical concerns an American chorus girl who is found dead in a wax museum run by two women. Their niece Essie (Verdon) works in the museum and finds herself attracted to an actor on the periphery of the case. In an effort to get closer to him, Essie pretends to know details about the murderer. The plot for Redhead was not its strongest asset, but Fosse found great atmosphere in the English Music Hall portions of the show and incorporated the style in his direction and choreography. Fosse, once again, won a Tony Award for Best Choreography.
Sweet Charity
Easily the most startlingly original marriage of Verdon's and Fosse's talents came in the form of the 1966 Broadway musical Sweet Charity, adapted from the Frederico Fellini film The Nights of Cabira. For Sweet Charity, Fosse (as both director and choreographer) orchestrated an almost unprecedented, relentless symphony of dance and movement. His signature touch really began to cement what we know today as "The Fosse Style," an angular and contorted use of the body, unlike anything audiences had seen before. Verdon played the title character, a dance hall hostess who spends the show's duration on a journey to find love, stumbling over heartbreak after heartbreak. Verdon danced the role of Charity with exuberance and heart, an explosion of emotion that flowed like tidal waves into the audience. Fosse found the pulse of the Cy Coleman–Dorothy Fields score and used it to thrust the comedy and pathos of Neil Simon's book. Showstopper after showstopper kept coming, with electrified numbers such as "Big Spender," "There's Gotta Be Something Better Than This," "The Rhythm of Life," and "I'm a Brass Band" practically blowing the roof off the theatre. Sweet Charity opened in a season of megahits that included Man of La Mancha and Mame, and in a crowded field the show received nine Tony nominations, including for Verdon and Fosse. He would take home the singular trophy of the evening for his choreography.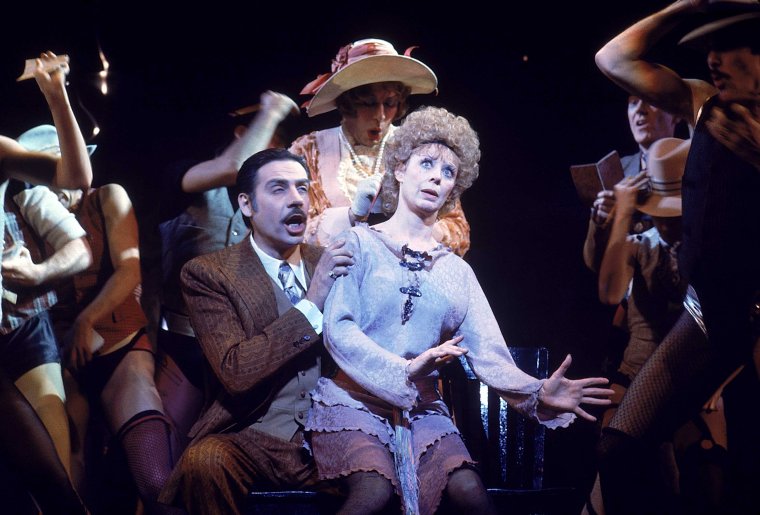 Chicago
Verdon and Fosse's final Broadway collaboration would be the original 1975 production of Chicago. Fosse not only found himself working with one triple threat in Verdon, but with a second equally talented star of the Broadway stage, Chita Rivera. She and Verdon would play the two "killer-dillers" Velma Kelly and Roxie Hart, two unapologetic murderesses seeking fame in 1920s Chicago. For Chicago, Fosse would serve as director, choreographer, and book writer (along with Fred Ebb), adapting Maurine Dallas Walkins's 1926 play of the same name into a "musical vaudeville." The creators set the story inside the confines of an old-fashioned vaudeville show, with each song and dance representing the types of acts that could be found therein, and each scene introduced by a Master of Ceremonies. Verdon made a scintillating antihero, finding a comedic meal in her character's wicked streak. Unfortunately, she fell ill during the show's run and was spelled by Liza Minnelli, but Verdon, always a trouper, returned to the show and continued to "razzle dazzle." Fosse staged some clever numbers for Chicago, including the intoxicating "All That Jazz," the cartoonish mock-marionette show "We Both Reached for the Gun," the coyly restrained "Roxie," and the showstopping "Hot Honey Rag." Fosse, Verdon, Rivera, and the musical itself would all be nominated for Tony Awards, but Chicago found itself up against the sweeping juggernaut of A Chorus Line. Chicago went home empty-handed but not forgotten. A few decades later, a new production of the show would arise and go on to be the longest running Broadway revival of all time.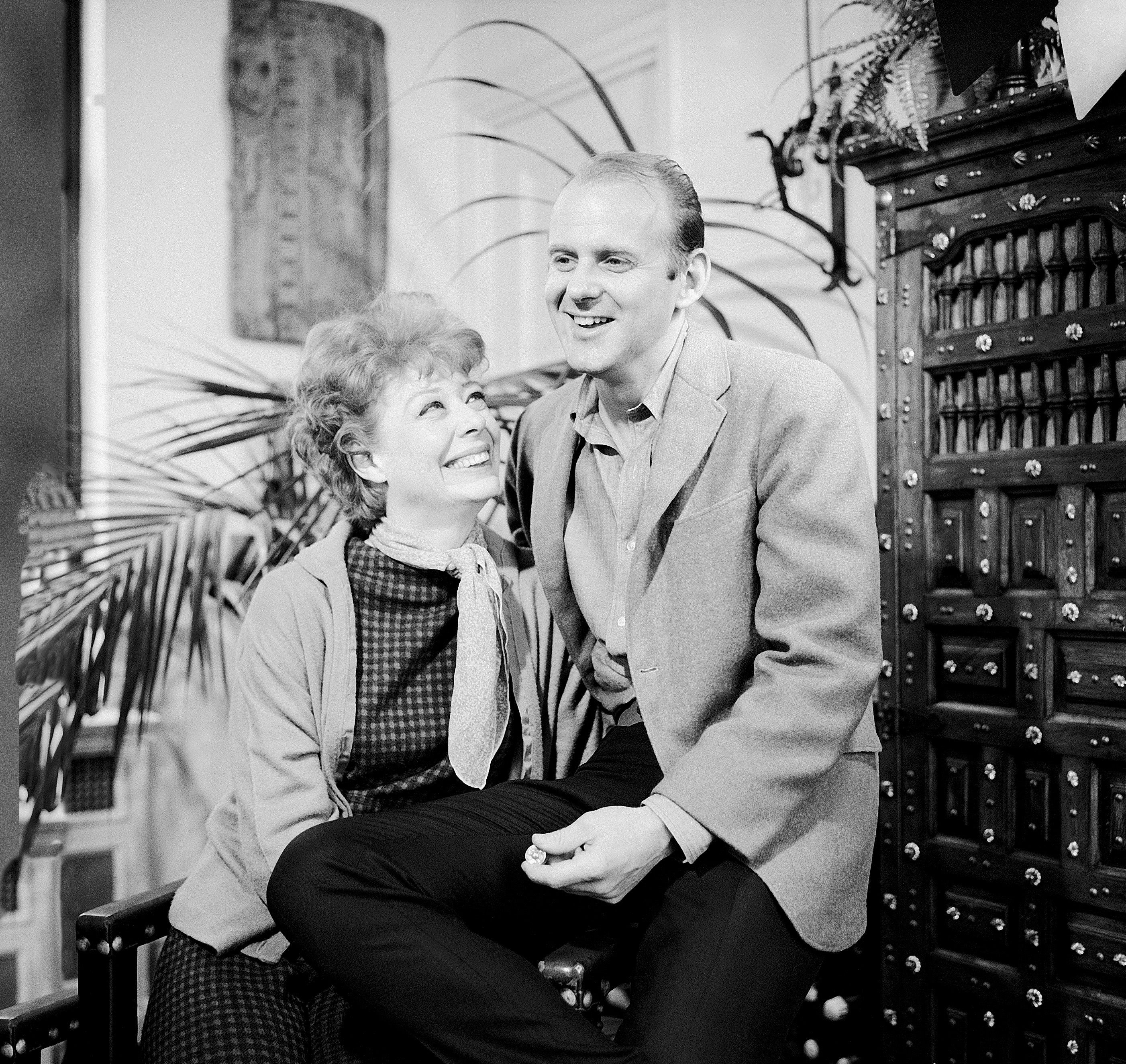 For three decades, Gwen Verdon and Bob Fosse were joined at the heart and at the hip. They married in 1960 and separated in 1971, but they remained a regular part of each other's lives. She assisted him (in an uncredited capacity) on the 1978 musical dance revue Dancin' and in Fosse's semiautobiographical 1979 film All That Jazz. Fosse passed away in 1987 at the age of 60 and he and his gifted Gwen would have no further opportunities to light up the stage together. Verdon died in 2000. Their legacy, however, lives on and will most assuredly be captured with all its complicated passion and magic in FX's Fosse/Verdon miniseries, with Sam Rockwell as Fosse and Michelle Williams as Verdon. Tune in starting April 9 and see the story of this dynamic duo of Broadway.
Mark Robinson is the author of the two-volume encyclopedia The World of Musicals, The Disney Song Encyclopedia, and The Encyclopedia of Television Theme Songs. He maintains a theater and entertainment blog at markrobinsonwrites.com.