They say it's wonderful! The initial casting for the Wicked movie has finally been announced ever since planning for the film began in 2004, about a year after the musical became a smash hit on Broadway. All the anxiety over guessing who will play Elphaba and Glinda can now be let go as director Jon M. Chu announced Thursday, November 4, 2021, that Cynthia Erivo and Ariana Grande will play Elphaba and Glinda, respectively.
Here's why the pair's theatrical roots make them exciting choices to bring these beloved witches to life on the silver screen.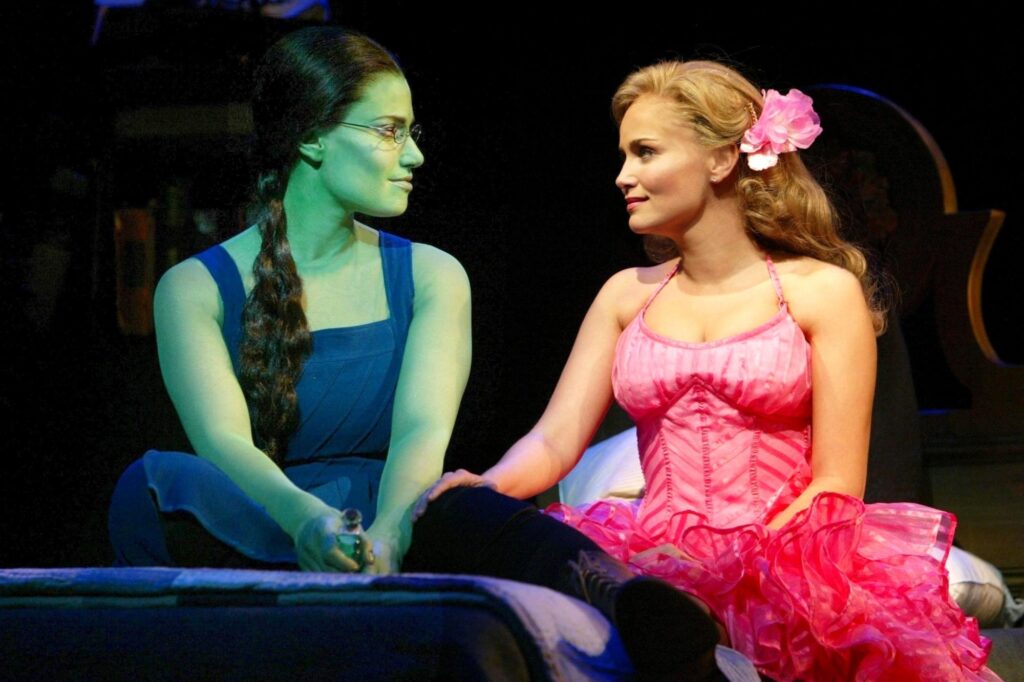 Cynthia Erivo, 34, and Ariana Grande, 28, are around the same ages Idina Menzel, 32, and Kristin Chenoweth, 35, were when Wicked opened in 2003 at the Gershwin Theatre. Like the show's predecessors, Erivo and Grande originally made their mark on Broadway.
Before Ariana Grande became an international pop sensation, she was belting out show tunes. At 14, she nailed "Suddenly Seymour" from Little Shop of Horrors with her brother, Frankie. A fan commented on the YouTube video, "Ariana is destined for a career on Broadway…amazing talent."
They were right. She made her Broadway debut at 14 years old in the Jason Robert Brown musical 13 in 2008.
Wicked, with music and lyrics by Stephen Schwartz and book by Winnie Holzman, has always been a favorite of Grande's. Perhaps she somehow manifested this opportunity. Old tweets of hers dating back to 2010 highlight how much she loves the show and its story about the two witches' friendship before Dorothy landed in Oz. The musical is based on the 1995 Gregory Maguire novel Wicked: The Life and Times of the Wicked Witch of the West, which is a prequel to The Wizard of Oz.
As a kid, she idolized Kristin Chenoweth. Chenoweth has been sharing this story for years about how she remembers meeting a young 10-year-old Ariana Grande after a Wicked performance. In celebration of the casting news, Chenoweth reshared the photo they took backstage.
"So, I had these little wands," Chenoweth recalled to Seth Myers in 2019. "I gave her a wand and I said, 'Just remember to follow your passion. Do what you love.' And we stayed close and skip to: she's the biggest star on the planet."
The two reunited in 2011. "Just met @KChenoweth backstage! She is so sweet… I couldn't love her more! Such a fan. P.S. we're the same height! #PetitePower! Haha. <3," Grande tweeted. Now, they're both on NBC's The Voice. And it's clear they have spent a lot of time together over the years. Grande did a spot-on impression of Chenoweth on a recent episode.
This will give you CHILLS! @ArianaGrande slays her performance of "The Wizard and I". #Wicked15 pic.twitter.com/zGWQiZvIfe

— NBC Entertainment (@nbc) October 30, 2018
In 2011, after Grande went to see Wicked again at the Pantages Theatre in Los Angeles, she tweeted: "Loved seeing Wicked again… amazing production! Made me realize again how badly I want 2 play Glinda at some point in my life! #DreamRole."  In 2016, the singers worked together for the first time in Hairspray Live! And in 2018, she performed in NBC's 15th-anniversary concert of Wicked singing Elphaba's "The Wizard and I."
Cynthia Erivo, who was cast as Elphaba, also performed in a recent Wicked concert that aired on PBS. She sang a moving rendition of Glinda's "Thank Goodness."
Like Grande, Erivo too, started in musical theatre. In 2011, at the age of 24, Erivo played Deloris Van Cartier in a UK tour of Sister Act followed by the West End musical, I Can't Sing! in 2014. In 2015, she starred on Broadway in the London transfer of The Color Purple "…in a production led by an incandescent new star named Cynthia Erivo," wrote The New York Times critic Ben Brantley in his review.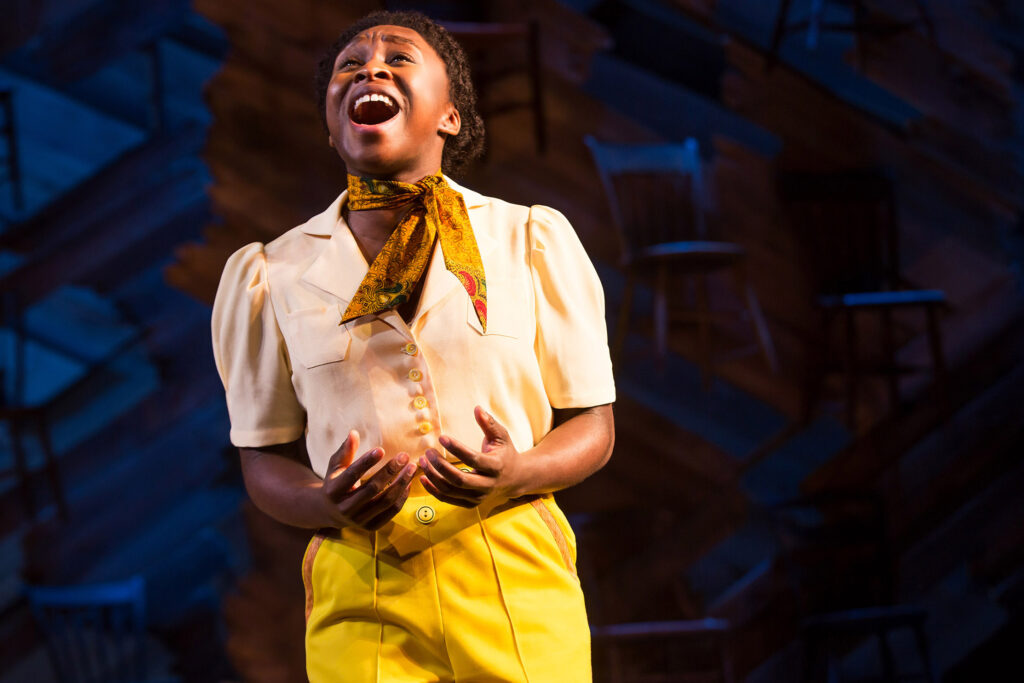 Erivo won a Tony Award for her portrayal of Celie Harris, a role Whoopi Goldberg originated on screen. The Color Purple helped Erivo also win a Grammy Award and Emmy Award, leaving her an Oscar Award away from EGOT status. She earned two Academy Award nominations in 2020 for the film Harriet. The role of Elphaba could help her achieve the prestigious recognition.
Earlier this year, director Jon M. Chu said he was going over the Broadway musical line-by-line with Winnie Holzman and Stephen Schwartz. "I probably shouldn't be saying this out loud because everyone will want to wish I recorded it, but we're literally going lyric by lyric. I am asking [Schwartz] all stupid questions: Why did you write this? Where did this come from? What versions do you have of this so I can really understand the source of why this stuff was put in? Because I know, as a fan, why I love certain lines and what moves me. But that's only going to do me so good. So, I'm getting in there and learning where all the plumbing is. It's really delightful."
Now, the anticipation is on for the rest of the casting! Until then, we couldn't be happier.