Broadway is lifting its curtain once again this fall, with many shows returning in September and October. As of now through October 31, 2021, all Broadway productions will require audience members to be fully vaccinated and fully masked before scanning that ticket and entering our theatres. For more detailed information, read the Vaccination & Mask Policy.
Proof of vaccination comes in varied forms and Broadway Direct wants to make it easier for you to make it to that Broadway seat. Take a look through our guide on how to best present your proof of vaccination before seeing the best of Broadway.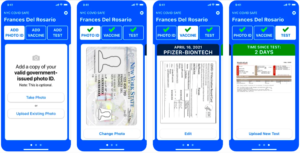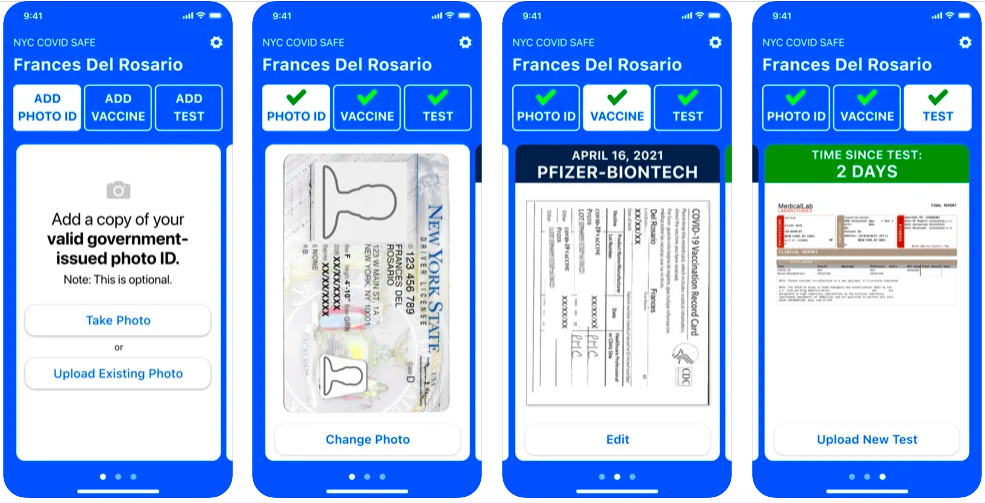 ---
Store Digitally on NYC COVID SAFE
Upon entry, it is required to present proof of vaccination as well as a valid government-issued photo ID. NYC COVID SAFE makes this process easy and is the recommended form to bring to Broadway. The mobile app has the option to easily store both your photo ID and vaccination card in the same place, allowing you to easily swipe and provide both to the theatre employee checking you in. NYC COVID SAFE can be found in your smartphone's app store.
Download now for iOS or Google Play.
Excelsior Pass
Only available to those vaccinated in the state of New York, the Excelsior Pass is secure, digital proof of your COVID-19 vaccination or negative test results. By saving the Excelsior Pass either to the New York State Excelsior Wallet on your smartphone, or adding the Pass to supported mobile phone wallets, you can always have proof of vaccination with you. Just as with other options, you must present a valid photo ID alongside your Pass. Make sure you have your ID ready with you while in line. If not vaccinated in New York, other states are also offering mobile alternatives for carrying your vaccine card. Check to see if your state has provided a mobile option to store your proof of vaccination.
Physical Copy
If the other ways stated are not preferred, you may simply provide the necessary proof of vaccination by bringing the physical vaccination card you were given when receiving your shot(s). Make sure to double-check that you have both your vaccination card and government-issued photo ID before leaving for the theatre!
Whichever of these ways you decide to present your proof of vaccination, we look forward to welcoming you back to Broadway!