One of the questions Jessica Vosk, who plays Elphaba in Wicked, gets asked most at the stage door these days is: "Has the script been changed to make it more relevant to today?" And the answer she always gives is: "Not one word was changed."
In 2018, audiences have discovered new meaning to the story written by Winnie Holzman, with music and lyrics by Stephen Schwartz. The musical is now celebrating its 15th year at the Gershwin Theatre after having opened on Broadway October 30, 2003. Many know it as the backstory of Glinda the Good, and Elphaba, the Wicked Witch of the West, long before a twister caused Dorothy Gale's house to land in Oz. But the story of these women who changed "for good" after forming a tight friendship also has deeper themes, including feminism, animal activism, and power. "The themes of the show are just so loud and important," explains Vosk. "The show is as relevant, if not more relevant, now than it was when it first opened."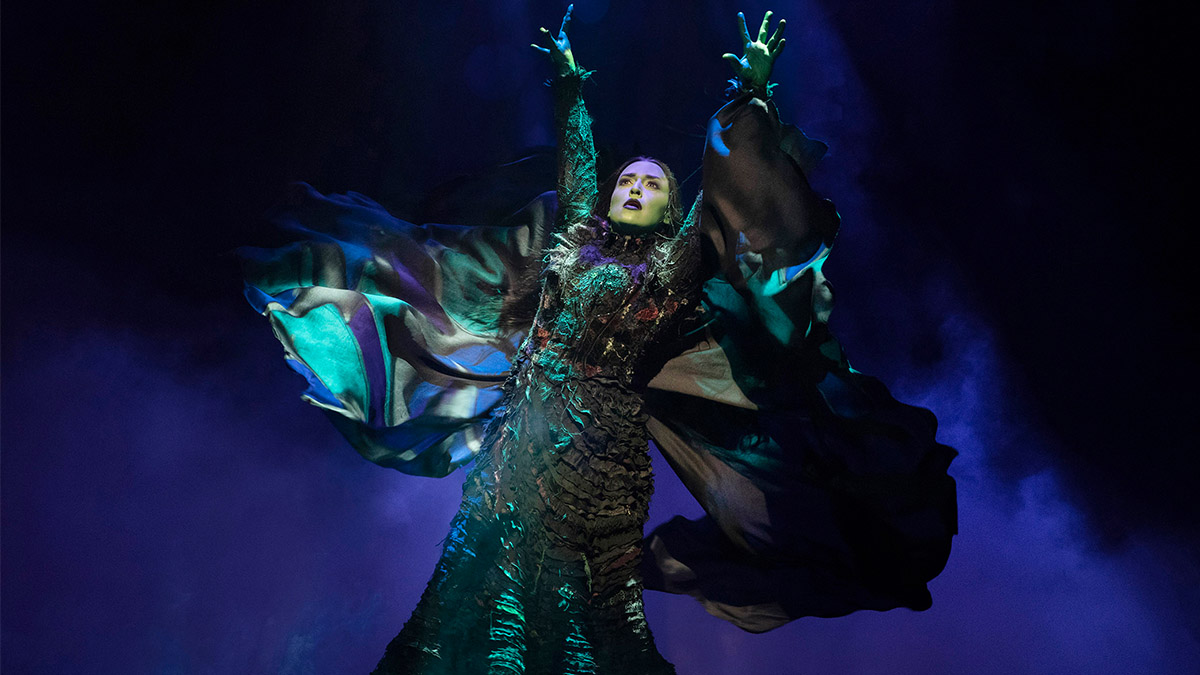 Vosk is the latest actress of nearly two dozen who have taken over the coveted role of the green witch since Idina Menzel originated the part. Belting "Defying Gravity" while flying in the air earned Menzel her first Tony Award. "I'm trying to make sure to tell the story as perfectly as possible — making sure that people who are coming to see it for the first or hundredth time find something new every time," Vosk says of the opportunity to portray one of the most iconic characters in modern musical theater. "I want to be able to tell a story of a girl who is misunderstood and an advocate for others."
Wicked has now surpassed A Chorus Line as the 6th longest-running Broadway show. With more than 6,200 performances to date, it soon has the possibility to beat the original 1987 production of Les Misérables, which played for 6,680 performances. When Wicked celebrates its 15th year on Broadway later this month, Vosk will have starred in more than 100 performances since taking over the role in July.
"It's amazing how this show can touch the lives of young people," says Vosk of the show's incredible success. "But also people who are 60, 80 [years old] coming and saying, 'Oh, my God, this show completely resonated with me because I had a best friend who I lost a couple of years ago,' or, 'I recently lost my husband.'"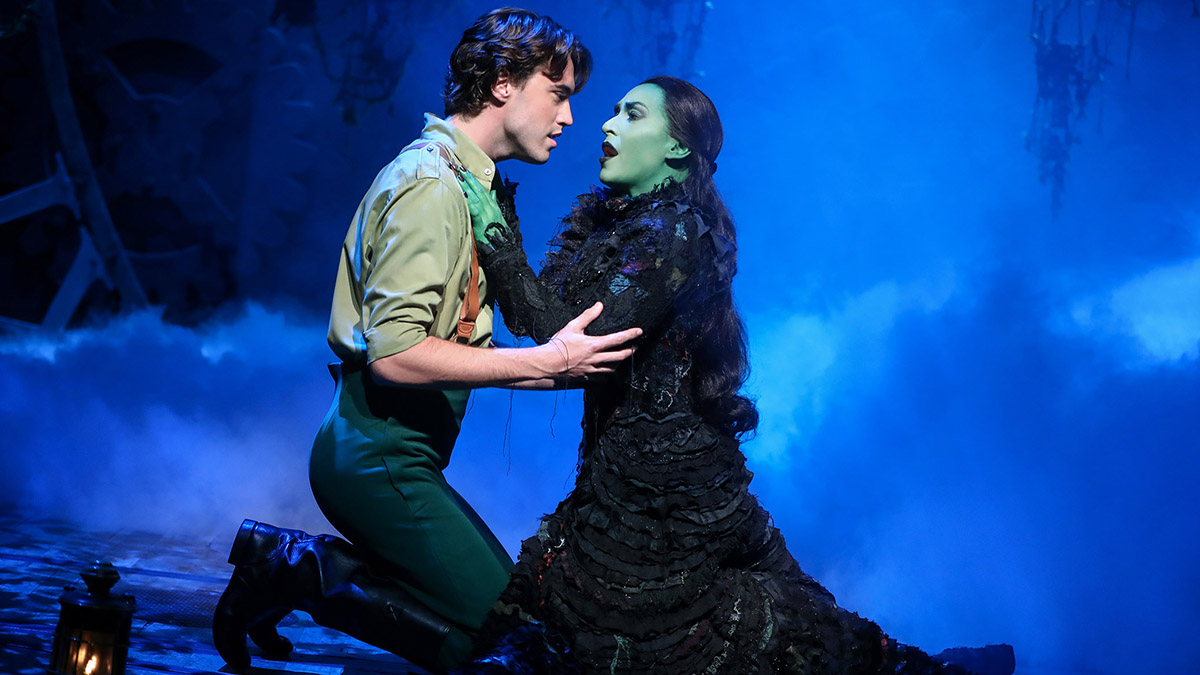 Vosk remembers the first time she saw Wicked, around the time of its first year on Broadway. She saw most of the original cast, including Menzel and Kristin Chenoweth as Glinda. Taye Diggs played Fieryo. "It's a spectacle," she recalls of sitting in the audience. "I think that's why people keep coming back. There's so much to see. Like Emerald City. You're just taken aback by the costumes, the sets, and the way the show is lit."
At that point in Vosk's life, Broadway was still a dream. Growing up in New Jersey with a love for singing, Vosk knew New York City's theater scene was a short ride away. But after graduating from Montclair State University with a degree in communications and public and investor relations, she got a job far away from the lights of Broadway. Vosk spent three years working in investor relations on Wall Street before deciding to pursue her passion on the stage.
"Both careers lend themselves very differently to stress and anxiety," she says.  "As far as Wall Street was concerned, it was to about keeping companies and CEOs happy — that actually brought a lot of stress into my life. As far as Elphaba is concerned, there is pressure, but I find it exciting and completely an honor to have been given the opportunity to do this."
Vosk made her Broadway debut as a swing in 2014's Bridges of Madison County. She followed that with roles in Finding Neverland (Miss Bassett) and 2015's Fiddler on the Roof (Fruma Sarah). She then was offered Elphaba in Wicked's second national tour. Then, when the producers of Wicked called offering Elphaba on Broadway, the possibilities became "unlimited." "If you had told me five or six years ago I would be here right now leading a Broadway show, playing one of the most iconic female roles and doing it in one of the biggest theatres, I would have been like, 'Get out of here. You're completely wrong. That's never going to happen.'"
But it did — and her fame continues to climb. Wild and Free is Vosk's first album, featuring an eclectic mix of musical theater and pop. It includes songs by Jason Robert Brown, Sara Bareilles, and Benj Pasek and Justin Paul. She raised more than $30,000 in three days in order to produce it, thanks to fan donations on a crowdfunding website. The album can be found on sale in the Gershwin Theatre lobby each night alongside Wicked merchandise.
On Monday, October 29, Vosk, Amanda Jane Cooper, Broadway's current Glinda, and their fellow cast members will appear on NBC at 10 p.m. for a 15th anniversary special called A Very Wicked Halloween. Idina Menzel and Kristin Chenoweth will host the show featuring performances by Ariana Grande, Pentatonix, Adam Lambert, and Ledisi. "I can't say exactly what we're doing yet. But we are going to be doing a number or two. It's so exciting that it will be aired on NBC." The show will be taped at New York's Marquis Theatre.