Twenty years after making her Broadway debut in the original cast of Hairspray, Shoshana Bean recently earned her first Tony Award nomination — as Best Featured Actress in a Musical for her portrayal as Susan in Mr. Saturday Night. It also marks Bean's first leading originating role after playing Elphaba in Wicked and Jenna in Waitress.
The show, starring Billy Crystal, is an adaptation of the 1992 film about a Jewish has-been comedian looking to revitalize his stale career. Its final performance will be on September 4. Bean plays Susan Young, Crystal's 40-year-old daughter, who is also looking for a second chance, being newly sober and yearning for her father's attention and approval.
"It's just given me a renewed sense of pride in my Jewish heritage," Bean said by phone of taking on this role that she described as most like her out of all the different characters she's played. "It is nice to be playing a Jew for once, and it's nice to see other Jews playing Jews."
During the past few months of the run, Bean has developed a special father-daughter relationship with Crystal on stage and off. She added that it's been "an honor to learn more about the lineage and legacy of the Jewish comics and who influenced [Crystal's] artistry and career."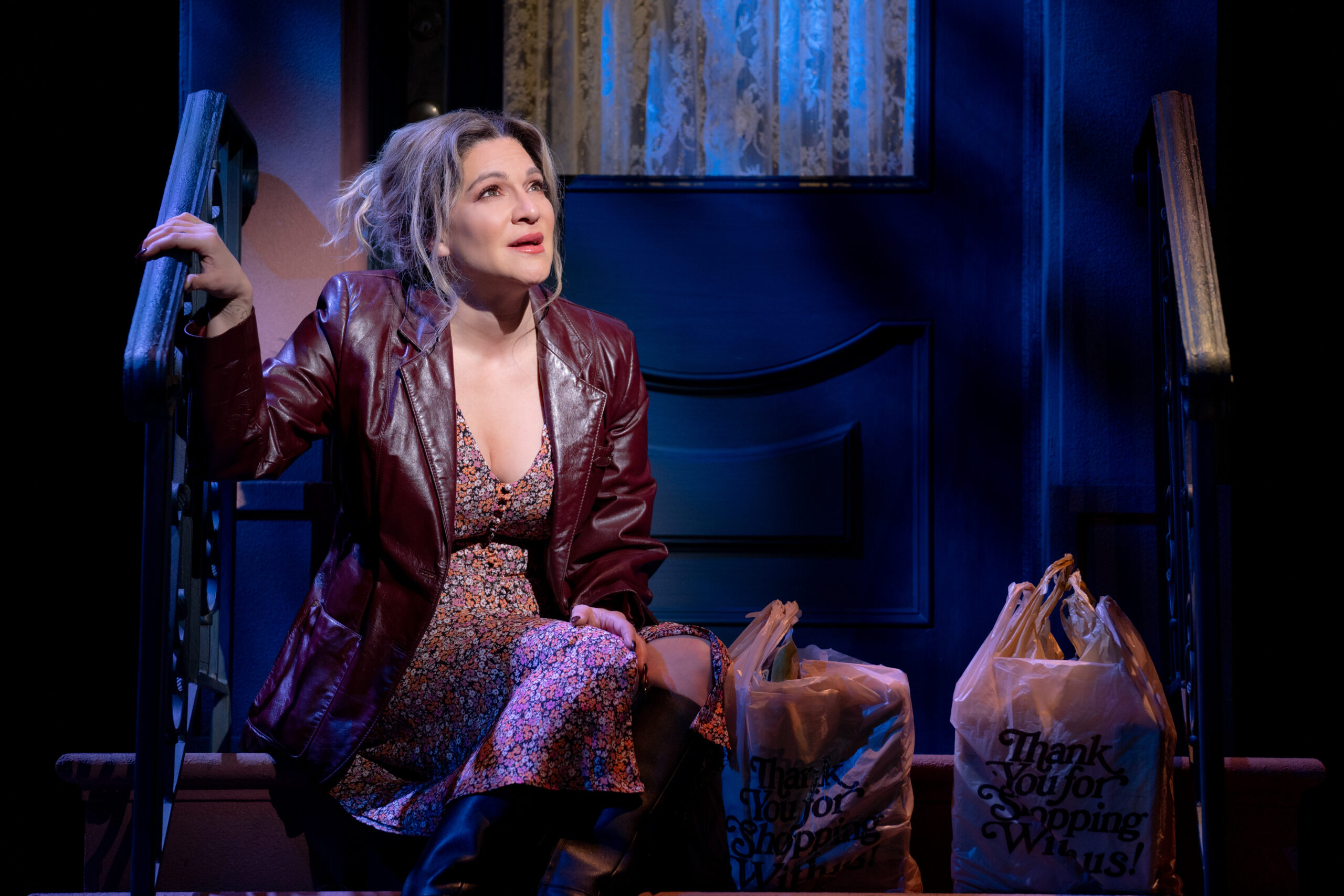 It's also been a whirlwind of firsts for Bean since the show opened at the end of April. She sang the national anthem at the New York Yankees home opener, where Crystal threw out the first pitch. "I have never, in the 20-plus years that I have lived and been in and out of New York, ever been to a Yankees game. So that was exciting," she told Broadway Direct. "I remember telling myself before I went up, 'Take your time.' So I just took my time and I just indulged in the moment."
Broadway Direct spoke with Bean on two occasions — before the Tony Awards and after — about what it's like performing opposite the king of comedy every night.
---
What was it like to be part of this past Tony Award season? This was a first for you!
The coolest part about it is that it's the inaugural season of bringing theater back to our audiences after being shut down. So there's a lot of great pride in specifically being part of that season.
What was it like for you on Tony Awards night?
It's work. When you're actually nominated and you're actually performing, it's a very long day of work. I was at the theatre at 7 a.m. getting into hair and my costume to get over to Radio City to rehearse. Then go back [to the theatre to change]. It was the day of the Puerto Rican parade. It took me an hour and half to get from the [Nederlander] theatre to the Carlyle [hotel, where I was getting ready for the red carpet and staying for the night], and then an hour from the Carlyle to Radio City. Traffic was insane. [After the red carpet,] as soon as I sat in my seat I had to change to go and perform. I was surprised at how much of it was work. I [always thought of it as] like a fairy tale where you just get into a beautiful dress. The best part about it is the reunion of it all. It's 20 years of relationships, friendships, and peers.
I'm curious how this role of Susan came about. I know you go way back with composer Jason Robert Brown.
We never talked about it. We used to walk our dogs in Riverside Park. I've known he was working on this show for forever. But he never ever once said, "There's a role here for you." It actually came to me through another friend who said this would be a great role for [me]. Then the audition came through. And it felt all bashert.
My first audition was in November [2021]. I put myself on tape and then had a couple in-person work sessions with Billy in Los Angeles, which were so magical and special. I went to his house. He'd give me little adjustments. And John Rando, the director, was also in the room. It was a really cool experience to be doing the audition with the actual person you might be playing opposite. I remember feeling obviously very nervous driving up to the house. I'm about to meet this living legend who I feel like has been with me for my whole life because of his movies. As I was driving up, I remember thinking, "Oh, he's just family, though. He's a Jewish grandfather. You know him, you have him in your family, this shouldn't feel weird." Sure enough, I went into the house and it felt comfortable and familiar immediately.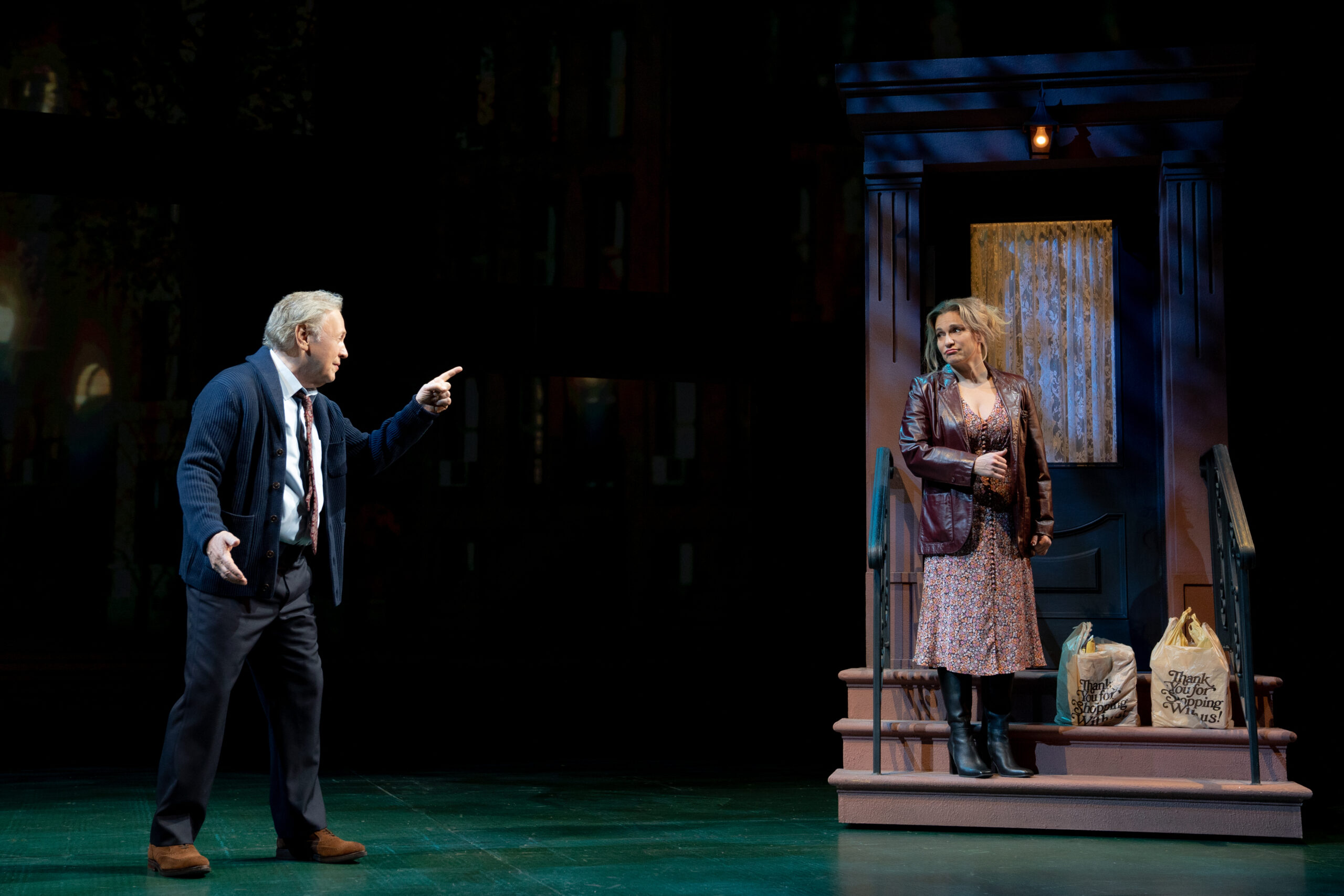 What do you recall about meeting him?
The first time we actually met was at the Beverly Hills Hotel with Benj Pasek. It was the Oscars 2018, I think, and Benj and I were going to an Oscars party. We were walking through the lobby and Billy was there with his wife. Benji was talking to him and I was like, "Oh, yeah, I was in the original cast of Hairspray," because he's dear friends with Marc Shaiman. I was trying to sort of validate myself. Now I love to give him a hard time about that story because he barely acknowledged me.
When we did the audition at his pool house, the first thing I saw when I walked in was, like, this little model of a theatre and a marquee. It said on it Frank Sinatra, featuring Buddy Young Jr. or something like that. It had the character from Mr. Saturday Night's name. And Frank Sinatra. Frank Sinatra is my everything. That was how I sort of started a conversation with him. He said, "It was one of the models from the movie. Back in the day we used to make mini models and then we shoot from below with a wide lens and they would look larger than life. We had a million of them from the movie, but I liked this one, because it had Frank on it. I had to keep it." I immediately felt like Frank was there. He loves Frank as much as I do. Still to this day, one of our biggest bonding points is Frank Sinatra. So I just remember seeing that and thinking, "I'm going to be fine."
What's the funniest thing he's said to you so far?
To be really honest and fair, he's very serious in person. My instinct is always to crack wise with him because he's a comedian. You think that that's how they kind of live their lives, but they don't. He's one of the more serious people that I know. I often give him a hard time because I'll say something and he doesn't get it.
Wow.
He gives me a really hard time about the clothes I wear. He's such a dad in that way. I have these shoes that are incredible. Believe me: If you saw them you would love them. They're black loafer slides and have these massive chains on them. He always calls my shoes "charm bracelets."
You play a serious character opposite a legendary comedian. How has that been going for you?
It's hard because you gauge the acceptance of the audience by whether they're laughing, especially in a comedy like this. And my character is not particularly funny. She has a couple moments, but most of the time she's upset with your leading man who you're all falling in love with. So it's been challenging for me, but also a master class to watch a comic legend at work. To watch how he massages the audience, to see how he treats the text of comedy the way that I treat really great compositions. It's music. There's a rhythm, there's timing, there's a melody to it. And it's fascinating to watch and learn [from him].
How different is playing Susan from any other role you've done? Because it's completely opposite from your teenage days in Hairspray. And it's nowhere near Elphaba. And it's nothing like playing Jenna in Waitress.
Susan is probably the closest to Shoshana that I've ever had to play.
Why?
There's nothing to hide behind. There's no makeup to hide behind. There's no era. I know we're in the '90s. But as the '90s are making a comeback, I'm really just any girl. There's no big costumes to hide behind. There's no big song to hide behind. No huge vocals to hide behind. And she's a woman about my age, dealing with family issues that I'm not unfamiliar with in my own life. It's not an exact mirror, but it's not off base. She's a Jewish girl. That's the thing that jumped off the page to me immediately: a Jewish family, got it. It's an immediate familiarity because there's such consistency culturally; doesn't matter where you're from. My dad and I have a beautiful, wonderful relationship. But we've definitely had our journey. So dad-daughter stuff is always very close to home for me. I, myself, have not struggled with substance abuse. But plenty of people in my family have, so I'm familiar with that journey. And I know how challenging sobriety can be. To play a character that is so newly sober, and in my guesstimation, it's not the first time she's tried to get sober. Susan's whole deal is just feeling overlooked and unseen. And I hate to say it, but who can't relate to that?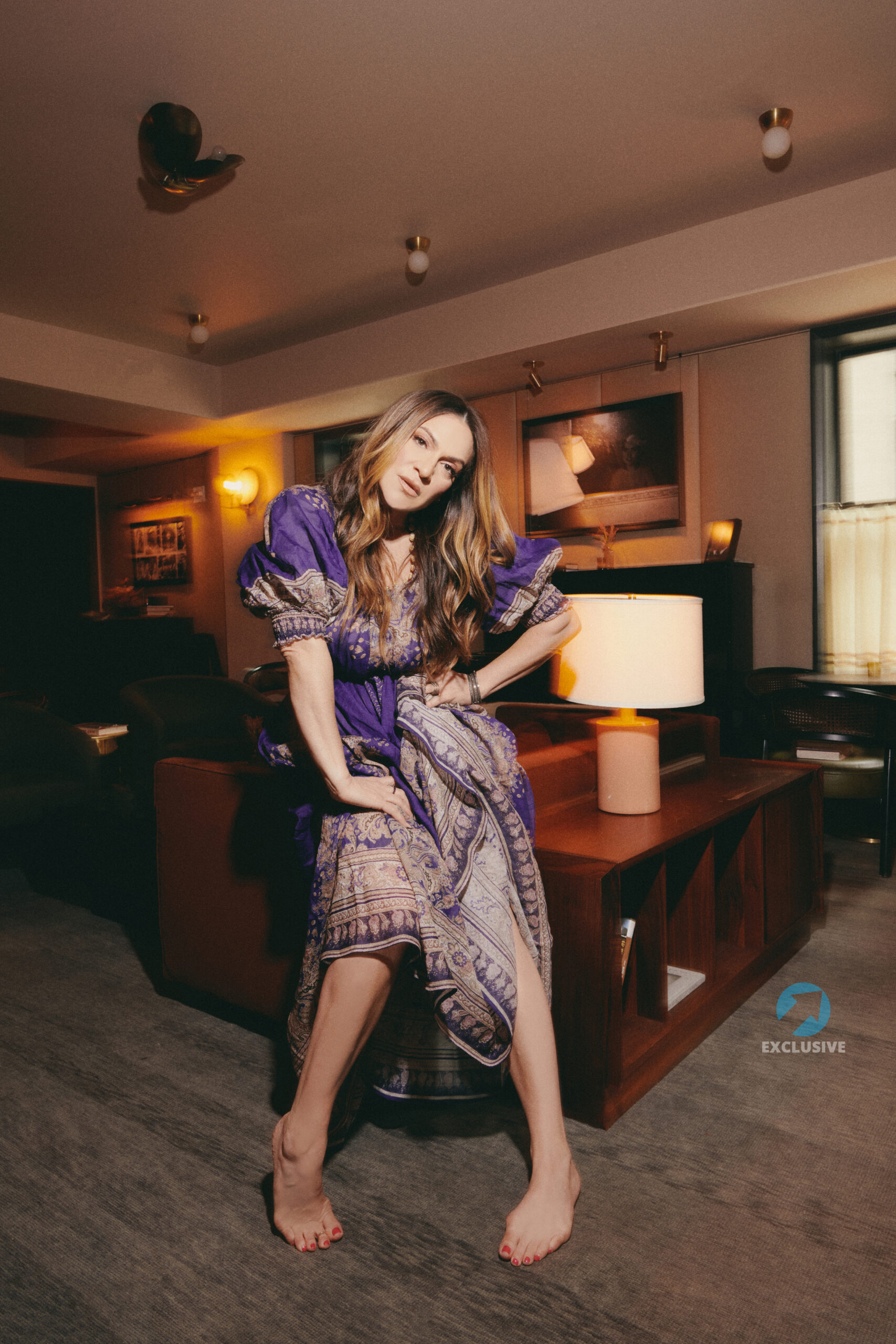 Are you sad that you don't get the laughs in the show?
No, I get a couple. But I know my purpose. And in this show, in particular, my job is just to get the tears, not the laughs.
I'd love to hear about your new residency at the Pebble Bar.
It's in full swing. It's a total of eight weeks. We have four more, but it's all sold out.
Can you tell us the inspiration for what the show is?
As a creative, a performer, a songwriter, and someone who's used to being on the road doing the same thing every night, it's nice for me to have a place to go every Sunday at the end of the weekend and open up vocally. We don't really rehearse. We throw a set list together and see what happens. It's largely improvisational and experimental. There are special guests. The crowd sings along. It's a very intimate setting. The other inspiration was to do something totally different in a space that's never really been used as a venue. The Pebble Bar isn't really a traditional performance space. We just made it work.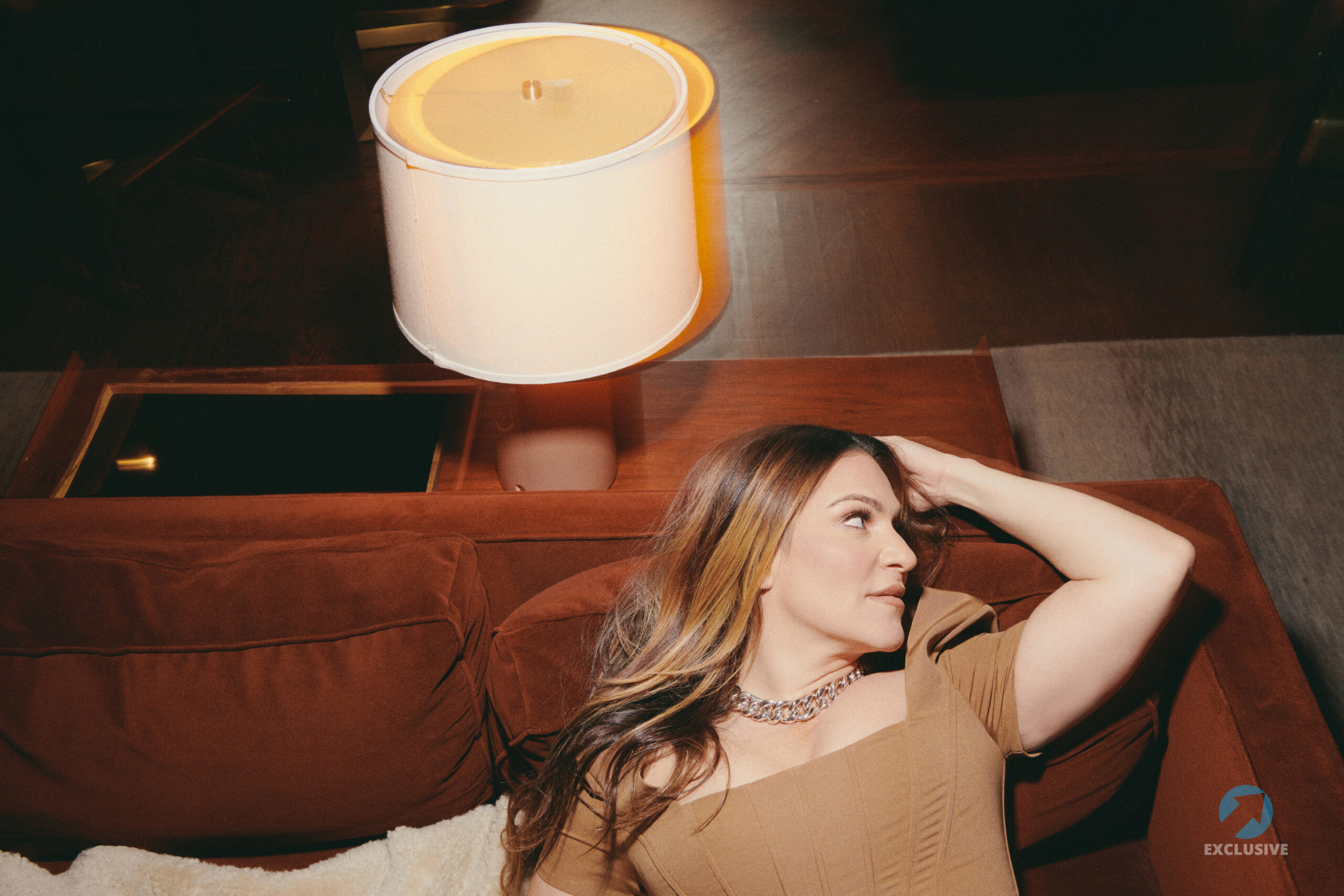 Is there one thing that Billy Crystal taught you about comedy that you're going to take with you when the show closes in September?
A lot of the conversations we have are, as cliché as this sounds, about timing. That has been something that I've learned and because of the material that I've been given. There has been a lot of discovery on my own. A lot of the stuff that he talks about is like, If you get to this beat faster, you're gonna get a bigger laugh. He and I both have sort of weirdly fueled each other in a way, where I came in less confident with some of my scene work in this show and he came in less confident with some of his singing in the show. The two of us have been needling each other with the same stuff. He'll be like, "You've got it, just be confident," and I'm like, "You've got it, just be confident."
---
Check out more photos from our exclusive photoshoot with Shoshana Bean here.