Have some time before seeing your show? We've got you covered.
It's called the Crossroads of the World, because some 360,000 people walk through the heart of it every single day — about 42 million visitors a year, the world's most visited tourist attraction. It's called the Great White Way, because of the huge illuminated signs that have served as its signature ever since Broadway was one of the first streets to be electrified more than a century ago, now supplemented by Big Brother–size video screens. If Craig Dykers has his way, Times Square will be called The Lobby of the Theatre District.
Dykers is cofounder of Snohetta, the architecture firm hired by the city to lead the five-year reconstruction project of Times Square's pedestrian plazas, due to be completed in 2015. It is the latest transformation of an area of midtown Manhattan — roughly bounded by 40th Street to the south and 53rd Street in the north, between 6th and 9th Avenues — that seems to reinvent itself every couple of decades.  It was Longacre Square until 110 years ago, when it was renamed for the New York Times newspaper, which built its headquarters smack dab in the middle of 42nd Street between 7th Avenue and Broadway. The newspaper sponsored a New Year's Eve celebration on December 31, 1907, with a ball on the roof of its building dropping slowly to the ground at the stroke of midnight. That celebration continues annually, even though the Times left that location way back in 1913.
As it has evolved over the past century, Times Square has been viewed as everything from seedy to saccharine, from the Devil's Playground to a Disneyland for Adults. But in one way Times Square doesn't change. "Many people, like me, fall in love with New York in Times Square," says Kevin James Doyle.
The first steps Doyle took in New York City were in Times Square at 4 in the morning. He was on a school trip to the city with 64 high school classmates and the bus deposited them there in the middle of the night. They ate at an all-night eatery. They eyed the dazzling signs. They watched the sun rise. A dozen years later, Doyle is in Times Square all the time, as the coauthor and costar with Margaret Copeland of How 2 B A New Yorker, a comedy revue that plays every weekend at the Planet Hollywood located in Times Square. As someone whose first job in New York City was wearing an advertising sign in Times Square, and who later gave walking tours of the Theatre District, Doyle quickly learned how much there is to do in the neighborhood.  His personal favorites: Times Square bars catering to locals like Jimmy's Corner, The Mean Fiddler, and The Rum House in the Edison Hotel, as well as, for an amazing view, the rooftop bar at the Times Square Hyatt; stores like Midtown Comics, the largest comic book store in the United States; and places to people-watch like Bryant Park, just a few blocks away.
But even a (now) real New Yorker like Kevin Doyle can't keep up with everything there is to do in Times Square. There is something new all the time.
---
People-Watching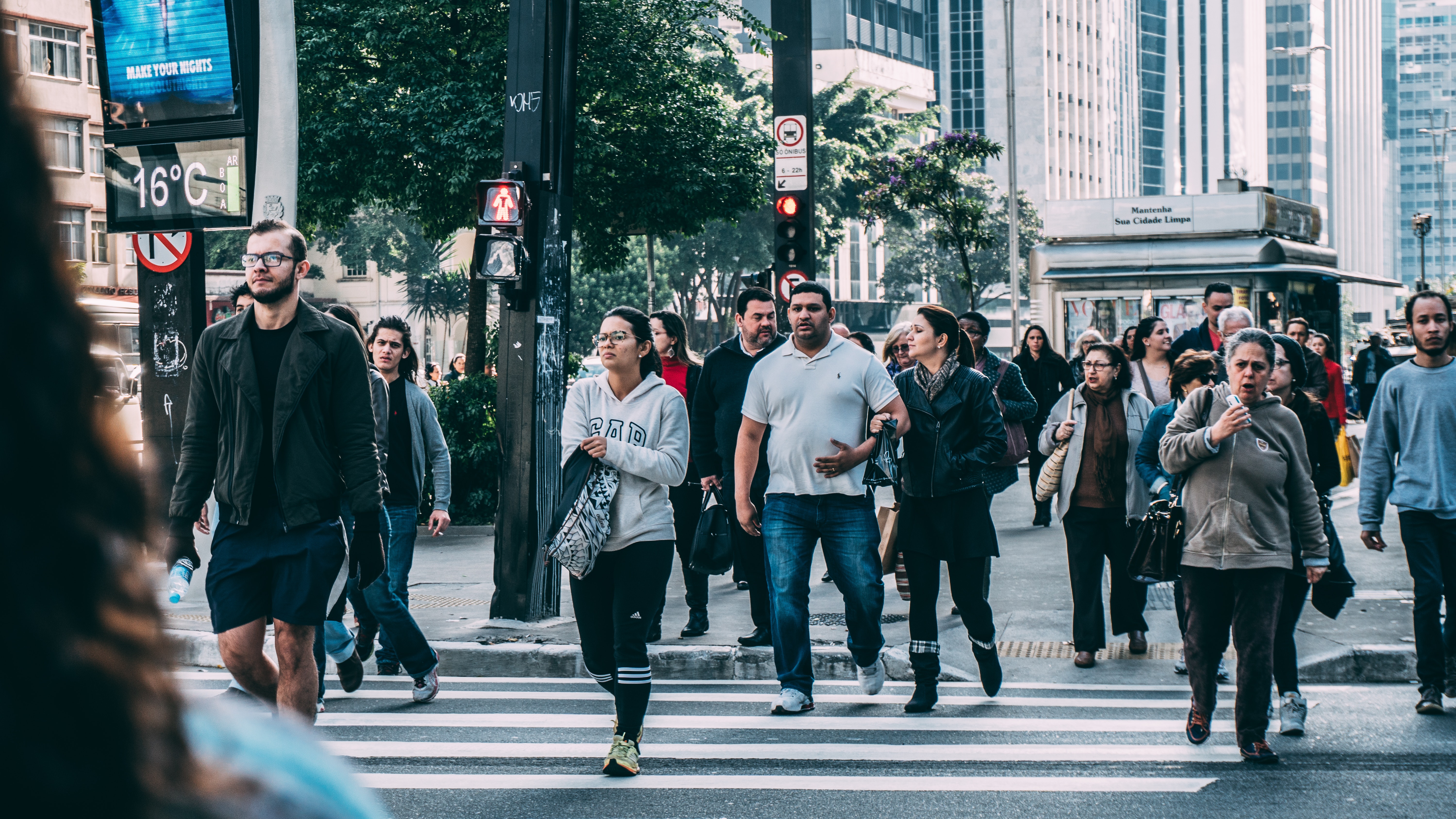 The skyscrapers and signage of Times Square compete for attention with more ground-level signs of the times: people who don costumes in order to make money posing for photographs. The Naked Cowboy (a man wearing a cowboy hat and underpants, playing the guitar) and the many Elmos have been joined by a range of superheroes, from Captain America to Iron Man. Others hand out flyers for current Broadway shows. Street portrait painters line the sidewalk, eager to sketch a caricature of you.
It can be an overwhelming, even an intimidating experience, to join the crowd.
But in the past few years, the Times Square redesign has made it more pedestrian-friendly. Father Duffy Square is the best place to people-watch. An odd-shaped island between 45th and 47th Streets, it is home to the TKTS discount ticket booth, which has been around for four decades. But a recent renovation added a roof of huge red steps meant for sitting and viewing the street from on high. Broadway along the side of Father Duffy Square is now also permanently shut to traffic, and in good weather, café tables and chairs are set out for your viewing pleasure. And, if you want to send an e-mail about what you're seeing, there's even free Wi-Fi.
Celebrating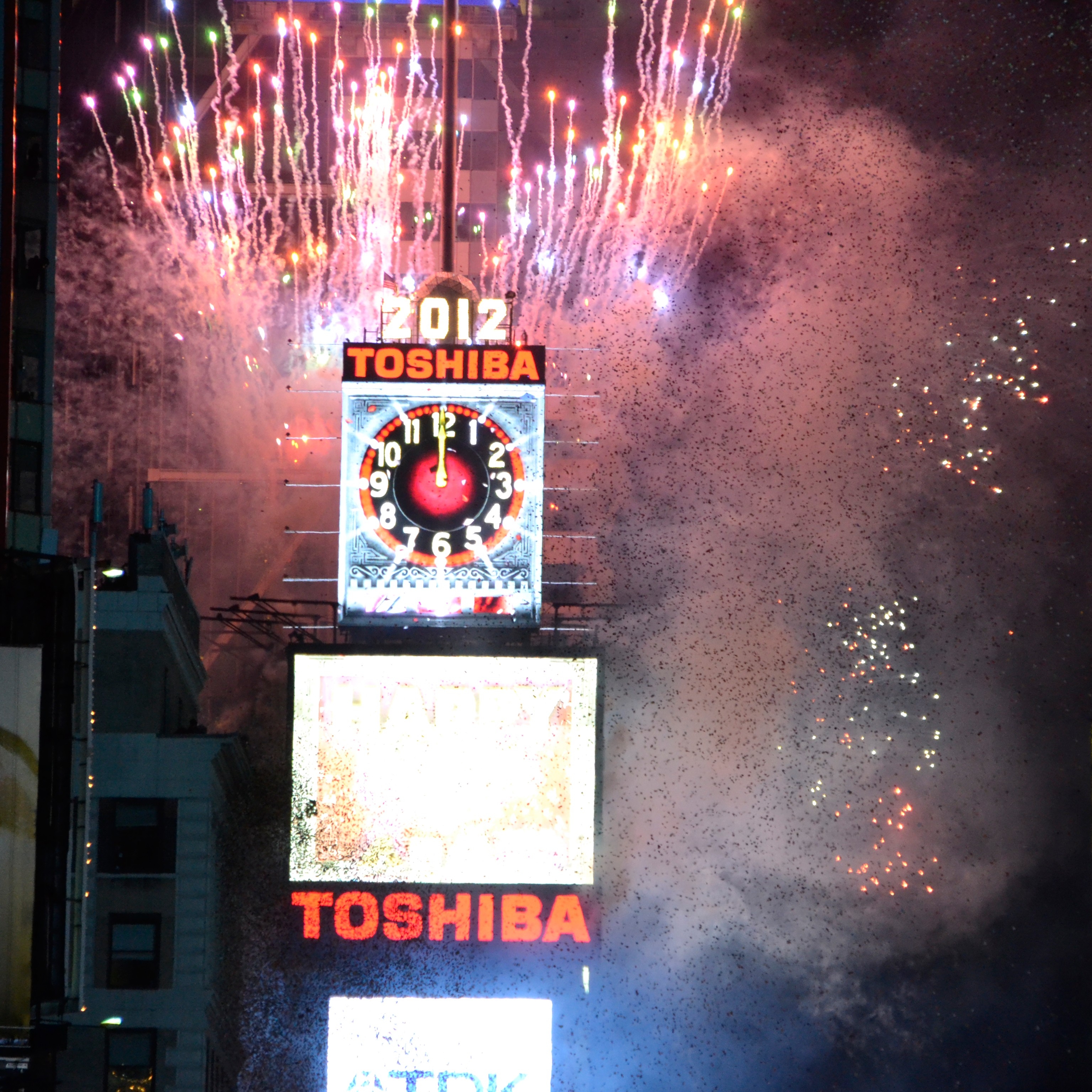 Ever since that first ball-lowering in 1907, Times Square has become synonymous with New Year's Eve, which is why millions of people gather each year to celebrate it. But New Year's Eve is not the only mass outdoor celebration that takes place annually. Here are a few of the free events coming up this year:
Stars in the Alley, 11a.m.–12:30 p.m. May 21, rain or shine: A free outdoor concert in Shubert Alley (between 44th and 45th Streets and Broadway and 8th Avenue) featuring performances and appearances by the cast of some two dozen current Broadway shows, with host Norm Lewis, the new Phantom of the Opera.
Taste of Times Square, Monday evening, June 3: Food and music festival on 46th Street.
Tony Awards Viewing Party, June 8: On the night of the 68th annual Tony Awards, as in previous years, there will be big screens and seats set up in Times Square to watch the show on CBS. The show itself will be taking place live at Radio City Music Hall, just a few blocks away.
Solstice in Times Square: Mind Over Madness, June 21: A daylong celebration of the first day of summer with a series of yoga classes, right on the street. (Photo by Derek Goodwin.)
Exploring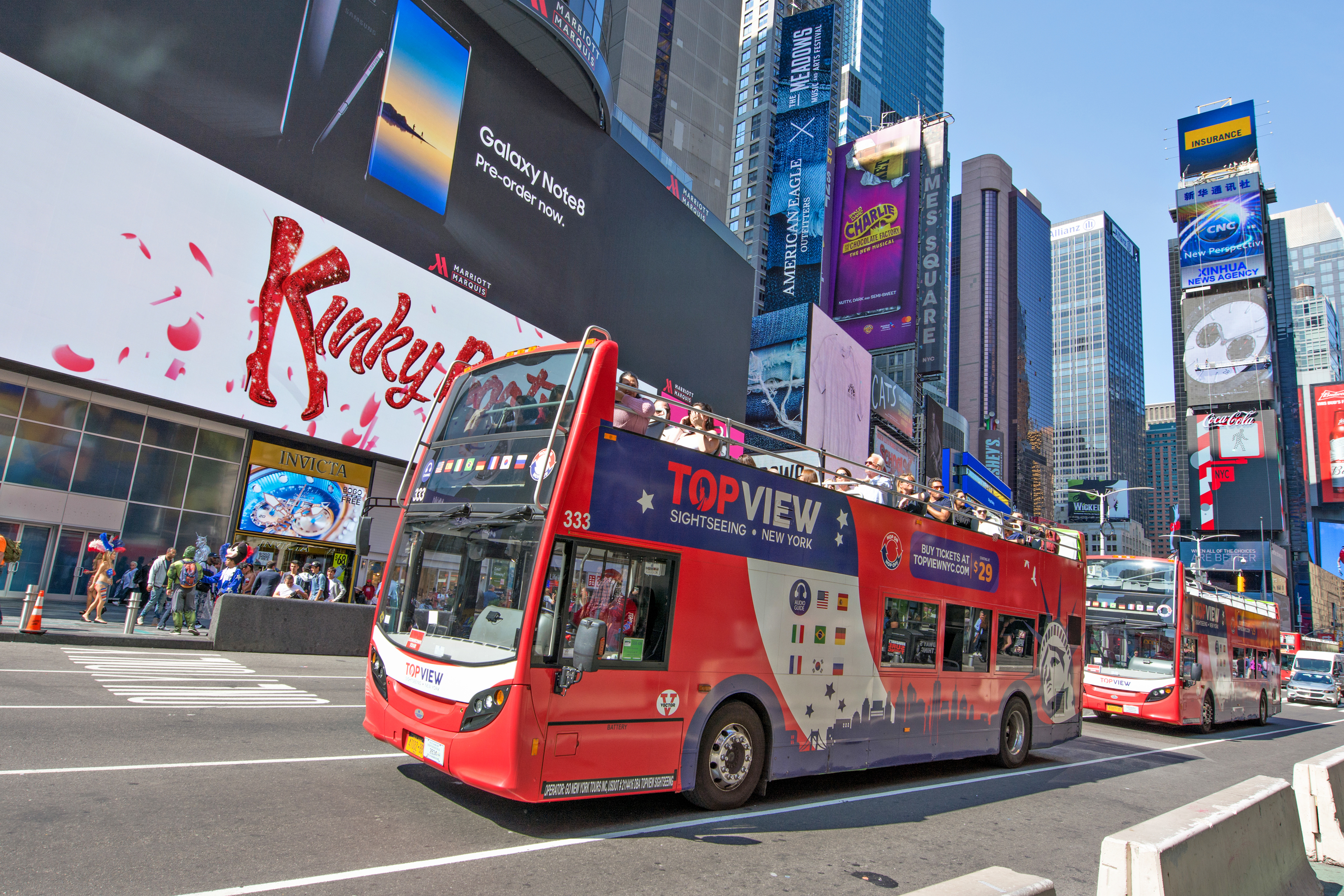 The Ride, a 75-minute tour through midtown Manhattan on a specially constructed sightseeing bus, was nominated last year for a Drama Desk Award for Unique Theatrical Experience. Why? Along the route, the passengers are treated to brief performances by a range of performers on the sidewalk outside — from Broadway belters to rappers, from ballet dancers to tap-dancers — each introduced as if they were accidentally passing by.
Walking tours of the Theatre District, such as Broadway Up Close, are an excellent way to learn the secrets of the Rialto. Three times daily, Walkin' Broadway combines a guided tour with an audio tour, full of music from Broadway cast recordings and stories told directly by producers, actors, directors, designers, and theatre owners. On June 6, the Municipal Art Society has scheduled a special nighttime tour of Times Square's lighted signs.
Times Square offers a chance to pose with hundreds of celebrities — outside Broadway stage doors, yes, but also at Madame Tussaud's wax museum, with rooms dedicated to sports, Hollywood, Bollywood, history, and New York City. It's on 42nd Street west of Broadway, on the same block as Ripley's Believe It Or Not, and two blocks south of Discovery Times Square, which bills itself as "more than a museum" and currently features the world's biggest and most elaborate display of art made with Legos.
Spotlight on Broadway is an in-ground map made of steel and granite that shows the names and locations of all 40 official Broadway theatres, between 47th and 48th Streets.
Shopping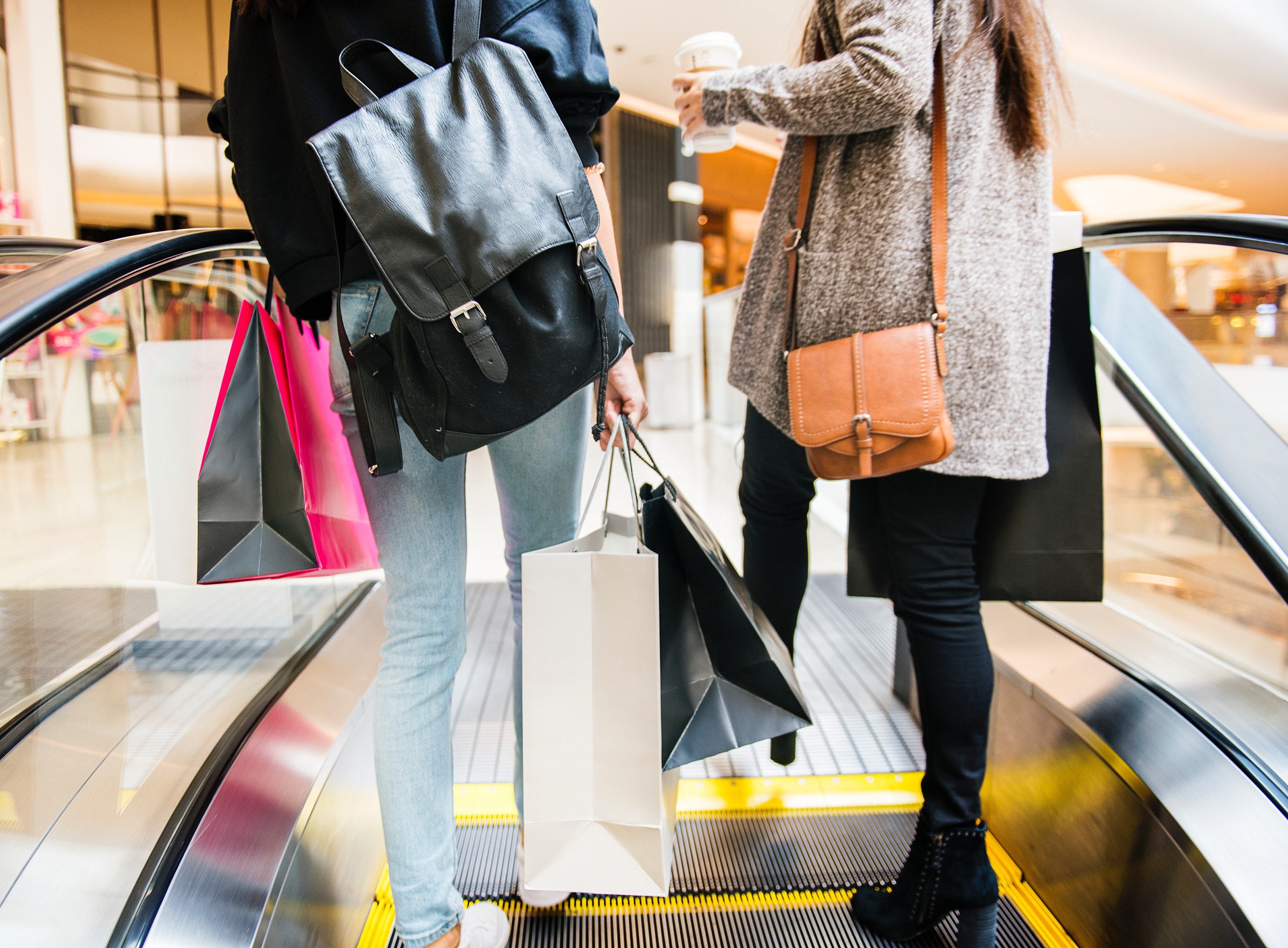 You needn't actually buy anything to have a good time in some of the hundreds of stores in the area. On 48th Street and Broadway, Hershey's Chocolate World dispenses sweets right across the street from M&M's World — a planetary collision of confection!
There are several stores that are specifically for theatre lovers. For the first time this year, the Tony Awards Pop-Up Shop, located in the Paramount Hotel (235 West 46th Street), offers merchandise from each Tony-eligible show. It is open until the day of the Tony ceremony, June 8. The Drama Book Shop (250 West 40th Street), which has been around since 1917, is a place for theater professionals and people who dream of being so. There are regular events and book signings with well-known playwrights and other theater artists: SITI Company artistic director Anne Bogart will be there on May 22, playwright Adam Rapp on June 12, and costume designer Ann Roth on June 26.
Eating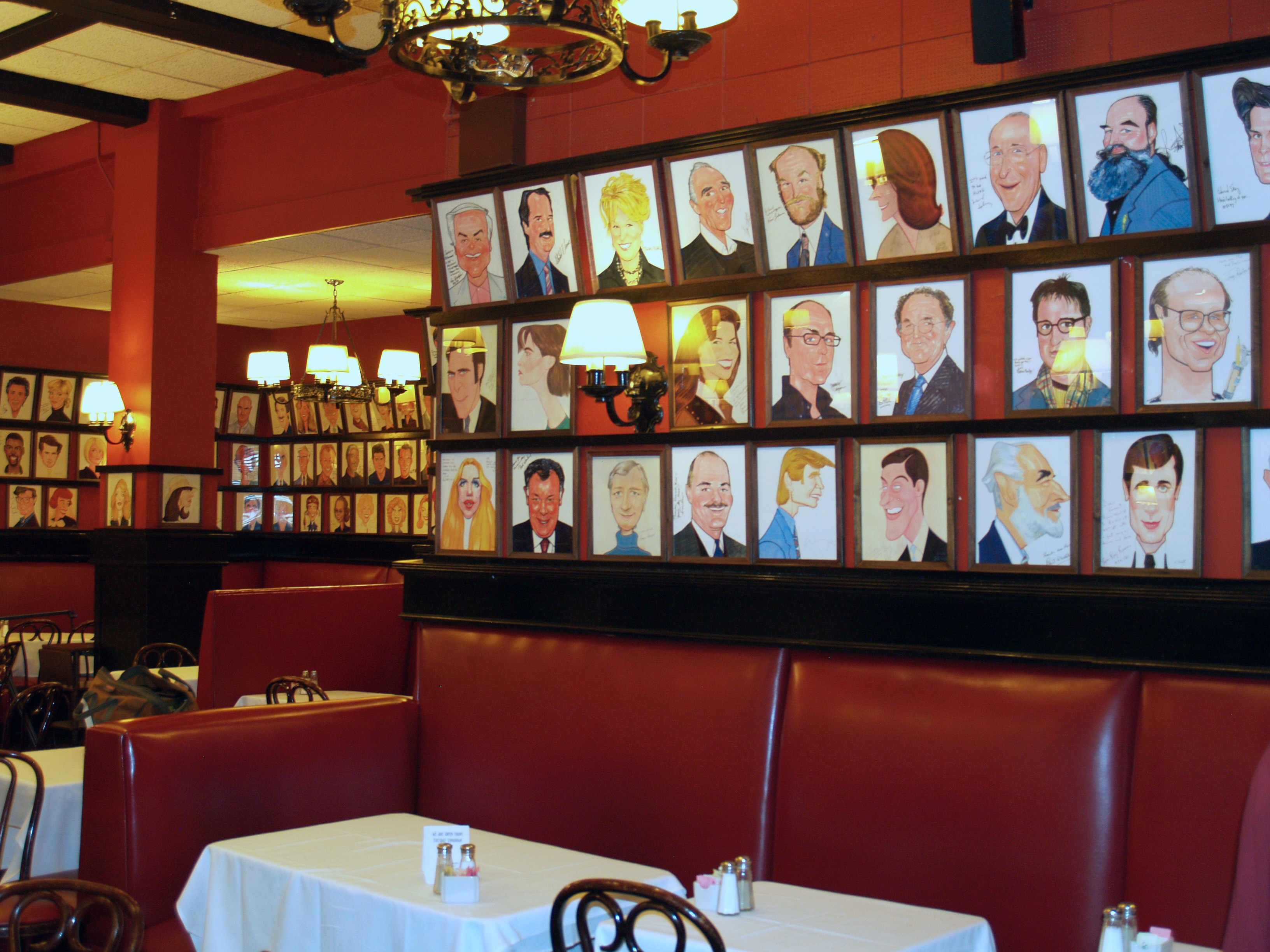 There are more than 100 restaurants in Times Square. (You can make reservations for many of them on Open Table.) Restaurant Row alone has about 30, packed into a single block on 46th Street between 8th and 9th Avenues, with a wide range of prices and cuisines. This includes Joe Allen, with its famous Flop Wall — all the theater posters hanging on the wall of this eatery are for shows that were bombs on Broadway. Two blocks away, Sardi's puts caricatures of Broadway theater people on its walls.
There is yet another terrific activity that Times Square offers, Kevin Doyle says: "This is where New Yorkers and tourists alike go to see the best theater in the world."
Top photo by David Katzenstein.