Summer is finally here, and there is no better place to be than New York City. This time of year, the city is bustling with activities, but where do you even begin?! Look no further: We have the best things to do this summer in NYC.
---
SEE A BROADWAY SHOW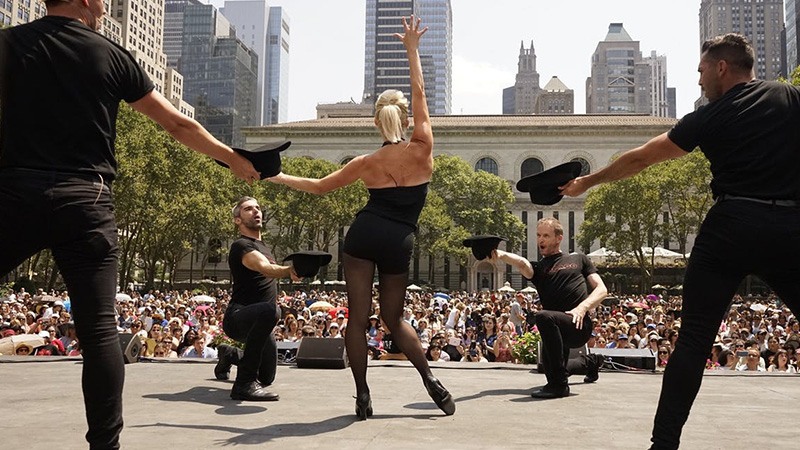 New York City is home to some of the greatest entertainment in the world. Take a trip to the theatre to soak in a musical, and enjoy the AC while you watch! Broadway Direct will always direct you to the official source of tickets for every show. See the full list of shows playing on Broadway.
Lottery
Looking for last-minute tickets? Many shows now have online lotteries where you can enter for tickets. Check out what is available through Broadway Direct HERE.
Free Performances
Can't make it to a show? Check out the schedule of free performances in Bryant Park from Broadway and Off-Broadway's biggest hits. For the full schedule of performances for Broadway in Bryant Park, click HERE.
---
VISIT AN EXHIBIT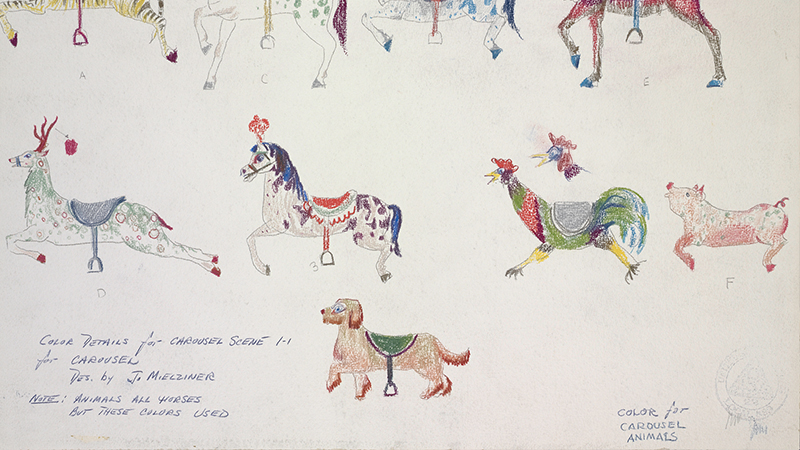 Looking for a way to escape the summer heat? Pop into one of the many exhibits and museums the city has to offer. Some are even free to the public.
Celebrating 75 Years of the Rodgers and Hammerstein Musical (Free)
Seventy-five years ago, in March 1943, Richard Rodgers and Oscar Hammerstein revolutionized musical theater on Broadway with their first collaboration, Oklahoma! With digital displays, scenic designs, and other treasures, this exhibit examines the innovations that led to the Rodgers and Hammerstein revolution on Broadway. The exhibit is open until September 25. Click HERE for more information.
New York Public Library for the Performing Arts, Dorothy and Lewis B. Cullman
Center, 40 Lincoln Center Plaza (65th Street and Columbus Avenue), New York, NY 10023
Downton Abbey: The Exhibition
Just a few blocks north of the Theatre District, Downton Abbey: The Exhibition is a perfect pairing with a Broadway show. An homage to the beloved television show, the exhibit transports you to post–Edwardian England, where the characters and iconic house come to life. Guests will be immersed in the fascinating social history and culture of the time, and they'll be treated to the most memorable moments in the series, the iconic costumes, and sets from the six-season run, including Mrs. Patmore's kitchen and the servants' quarters. General admission adult tickets are $30 and VIP tickets are $49. Entry to the exhibit is scheduled, creating a calm escape from the crowded streets of New York. This special exhibit is closing in September, so don't miss it! Click HERE for tickets and more information.
218 West 57th Street, New York, NY 10019
---
DINE OUT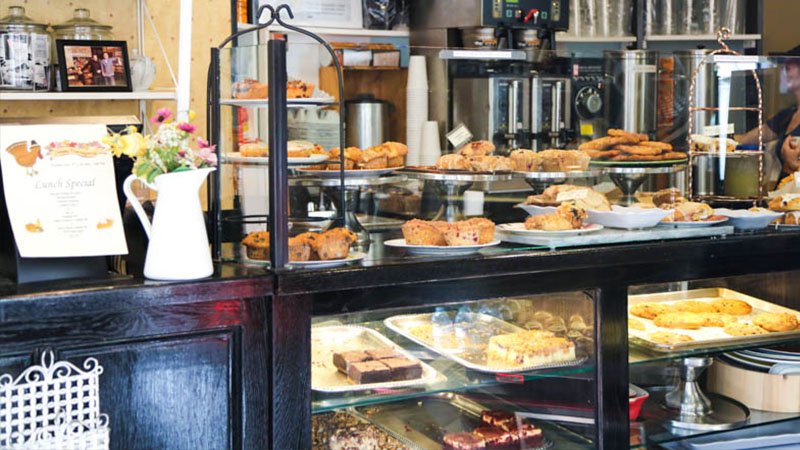 When in doubt, grab a bite to eat. Below are some of our favorites around the Theatre District.
Kodama Sushi
Located across from the Al Hirschfeld Theatre, this Japanese restaurant has been serving sushi to theatergoers for years. They have a fun collection of Broadway-themed rolls, including the Lion King Roll, the Wicked Roll, and the Kinky Boots Roll. If you are not into sushi, there are many hot-dish options for you to enjoy.
301 West 45th Street, New York, NY 10036, kodamanyc.com,  (212) 582-8065
Donna Bell's Bake Shop
This bakery might be one of the smallest in the city, at only 300 square feet, but the large selection of baked goods daily makes it worth the visit. Pro tip: Get there in the morning before the selections dwindle. They make delectable breakfast sandwiches on fresh-baked homemade biscuits.
301 West 49th Street, New York, NY 10019, donnabellsbakeshop.com, (646) 410-0390
---
ENJOY A NYC LANDMARK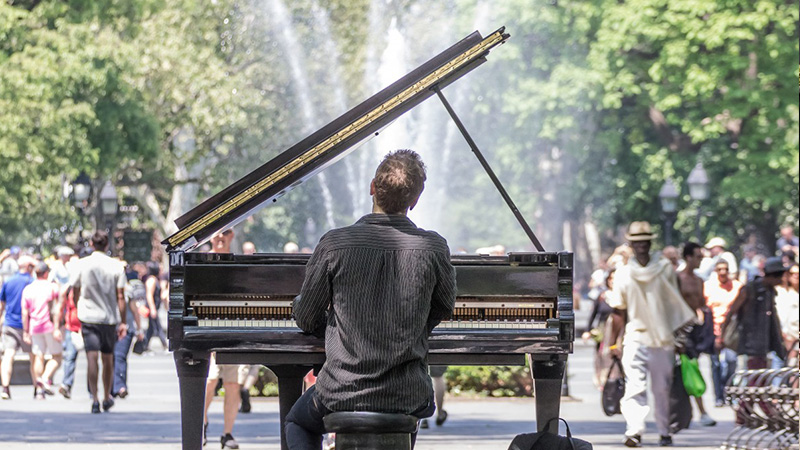 New York City has many public spaces, from historic transportation hubs to beautiful parks. Below are our favorites.
Grand Central Station
This hub is home to more than just trains. Step inside to do some shopping or check out the food hall to grab a meal. Looking for a classic New York meal? Dine at the Grand Central Oyster Bar and feel like you are stepping onto the set of Mad Men.
Central Park
A must-see for any visitor. Our favorite locations in the park are the Conservatory Garden, Bethesda Fountain, the Ramble, and the iconic Sheep Meadow.
Washington Square Park
Located in Greenwich Village in lower Manhattan, this park features beautiful architecture, a large fountain filled with kids escaping the summer heat, and occasionally a piano man. For those looking for the perfect Instagram shot, this is your spot. From the iconic arch to the tree-lined paths, this park will show you a beautiful and unique area of New York you may have missed on your last trip.
---
TAKE A TOUR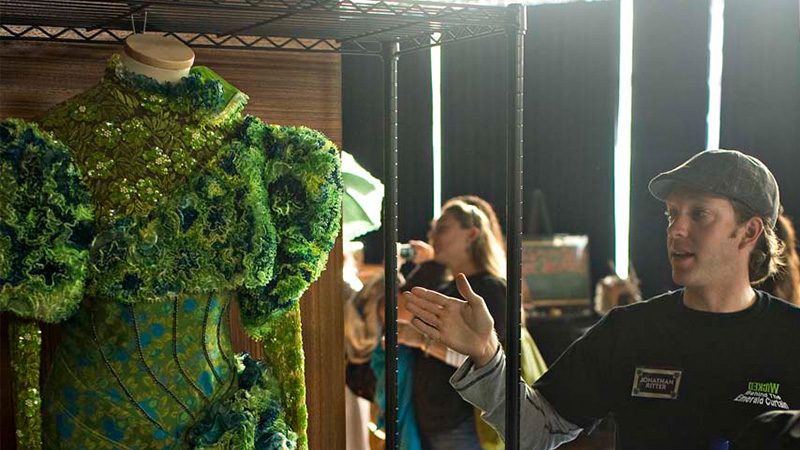 Seeing everything in New York City in one trip can seem overwhelming. A great way to catch a lot is to take a tour. NYC has boat, walking, and bus tours for all tourists.
Boat Tours
Take in the beautiful NYC skyline by boat. There are many options out there, including the Circle Line and the Beast speedboat tours. Insider tip: The Staten Island Ferry is FREE, and you can grab a beer while you cruise past the Statue of Liberty.
Walking Tours
From food tours to ghost tours, there is a slew of walking tours in the city. For theater fans, New York Tour 1 offers walking tours of Broadway.
Broadway Theatre Tours
Both the Gershwin Theatre and the New Amsterdam Theatre provide backstage tours, perfect for theater fans who want to get a behind-the-scenes glimpse of a Broadway show. To book tickets to Behind the Emerald Curtain at the Gershwin Theatre, click HERE. To purchase tickets to tour the New Amsterdam Theatre, click HERE.