Summer is finally here and there is no better place to be than New York City. This time of year, the city is bustling with activities, but how do you even begin to choose how to fill each day?! Look no further: We have the best things to do this summer in NYC.
---
ENJOY PERFORMANCES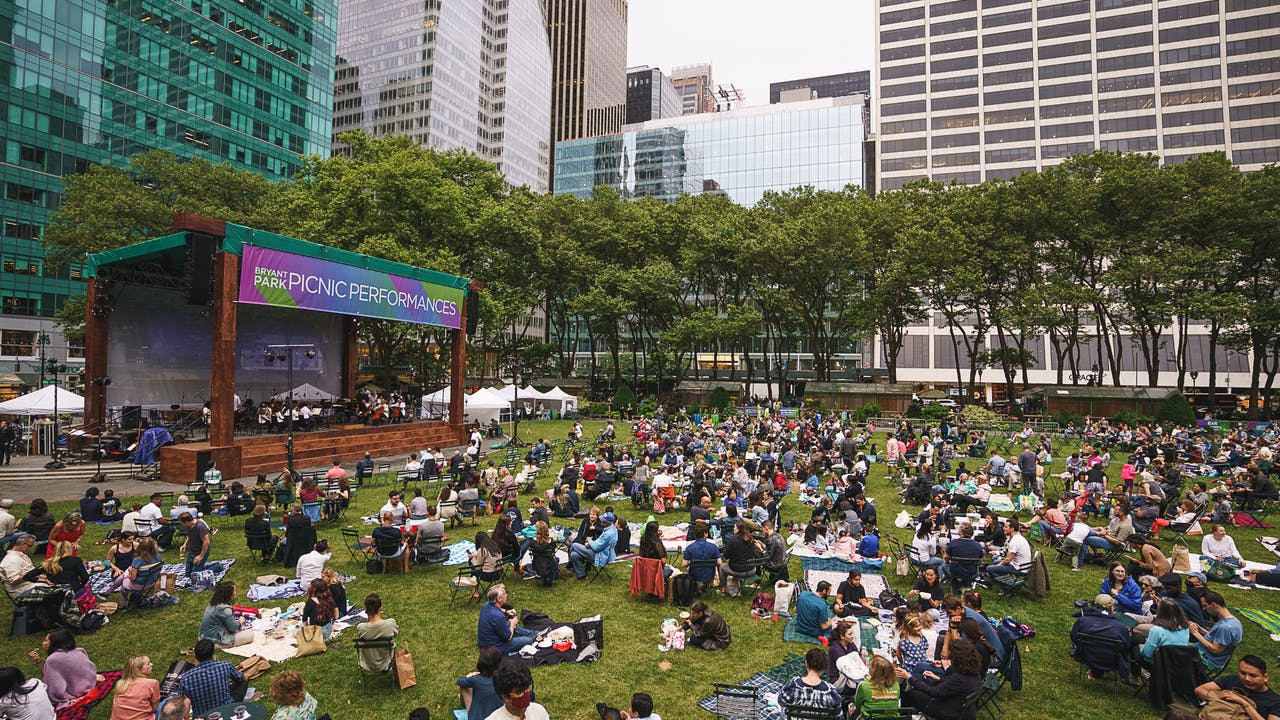 While we look forward to Broadway shows returning this fall, there are a few early ways we can catch some of the greatest entertainment in the world this summer.
Bryant Park Picnic Performances
Every summer, Bryant Park usually features sneak-peek performances of Broadway shows, also known as Broadway in Bryant Park. This year, the Park will produce 25 live and in-person performances, in association with New York City's performing arts institutions. In addition, all picnic performances will be available via a digital live stream at no cost. Visit Bryant Park's website for a full lineup of performances.
Broadway Buskers
This summer brings another season of the annual Broadway Buskers, a series of concerts from Broadway stars live at the Crossroads of the World. After celebrating singer-songwriters in a virtual format last year, the live and in-person concerts will be back this July. Stop by Broadway Plaza (between 43rd and 44th Streets) on Fridays from 7 PM to 9 PM this July through October to enjoy these free concerts. You can view the full schedule of performers HERE.
For more summer theater recommendations, check out our Summer Theatre Guide. Looking forward to Broadway being back? Check out the full list of reopening dates for Broadway shows here. Don't miss your chance to be a part of those first audiences back.
---
VISIT AN EXHIBIT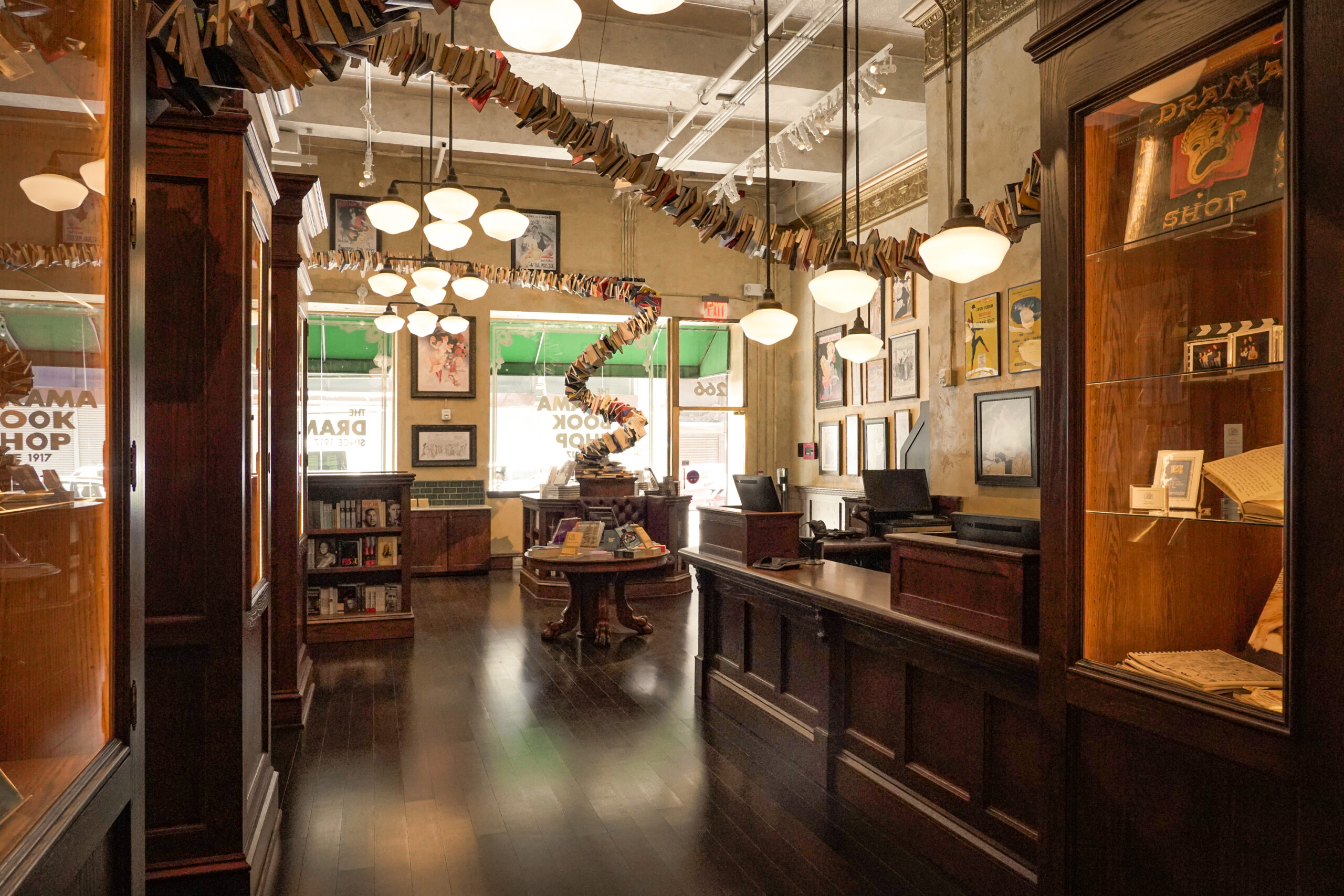 Looking for a way to escape the summer heat? Pop into one of the many exhibits and museums the city has to offer. Some are even free to the public.
The Drama Book Shop
While not technically an exhibit, we couldn't leave this place off the list. The Drama Book Shop, the iconic hub of the NYC theatre community, has finally reopened at its new location at 266 West 39th Street. Check out the new design with its photographic bookworm, and relax with a new play or book at the little nooks to read in. Visit the Drama Book Shop website to make a shopping reservation, and read more about the interior design from Hamilton scenic designer David Korins. 
266 W 39th St, New York, NY 10018
Madame Tussauds Broadway Exhibit
Create the magic of Broadway at Madame Tussauds's special experience: Broadway Play Your Part. Celebrating Andrew Lloyd Webber, this exhibit will let you tap out a song on a giant floor piano, or try on Cats stage makeup. Tickets start at $36.99 online.
234 W 42nd St, New York, NY 10036
SpyScape
SpyScape is one of the latest exhibit experiences to hit New York City. Bring the whole family and find out if you have what it takes to become a spy. For 007 fans, you must check out the exclusive James Bond exhibit, featuring the spy's famous Aston Martin. Tickets are time- and date-specific, so book your tickets in advance.
928 8th Ave, New York, NY 10019
---
SEE THE SIGHTS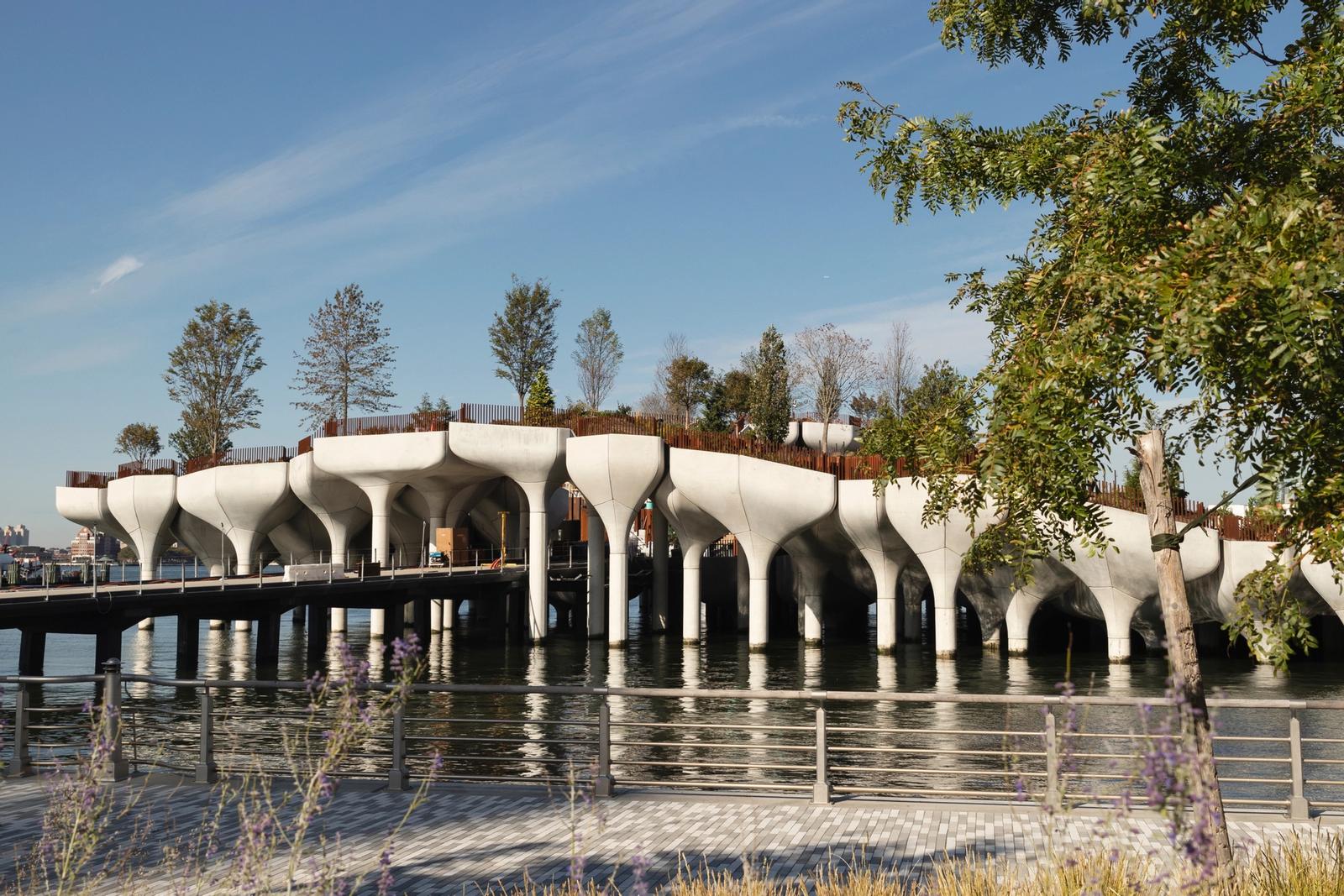 New York City has many beautiful spaces, from historic transportation hubs to beautiful parks. Below are our favorites.
The Green at Lincoln Center
Check out the Lincoln Center Plaza re-imagined with greenery everywhere, even on the chairs! Designed by celebrated set designer and MacArthur Genius grantee Mimi Lien, this public art installation opens daily at 8:00 a.m. and is perfect for that summer Instagram photo. 
Little Island
The newest public park in New York is now open. Little Island is a 2.4 acre park in Hudson River Park on the West side of Manhattan, with new performances available at the Amph, their outdoor stage. It is open to the public daily from 6:00 a.m. through 1:00 a.m., and you can visit the Little Island website to book timed entry reservations.
Prospect Park
Central Park may be one of the most famous parks in the world, but Prospect Park takes the cake for our favorite in the summer. Catch the subway to Brooklyn and enjoy 526 acres of lush nature — with fewer people.
Bronx Zoo
View more than 6,000 animals and 700 species. This famous zoo was built in 1899 and its mission is to "connect visitors to wildlife and inspire them to join our conservation work." You may have even caught a behind-the-scenes look on Animal Planet as part of the series The Zoo, which profiled the employees and animals at the Bronx Zoo.
---
CATCH A MEAL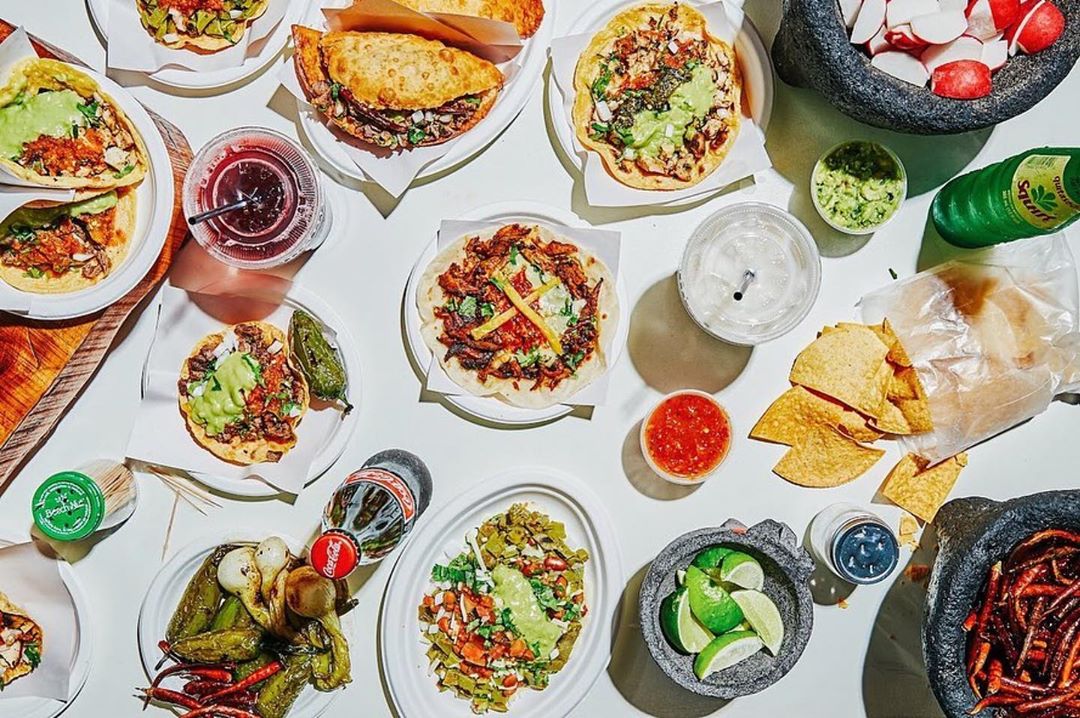 When in doubt, grab a bite to eat. Below are some of our favorites around the Theatre District. For more recommendations, check out our Ultimate Broadway Dining Guide.
Los Tacos No. 1 
On West 43rd Street, across from Harry Potter and the Cursed Child, are the best tacos in NYC.  The menu at Los Tacos No. 1 features family recipes from Tijuana that have garnered the restaurant a cult following. Each day, a line forms outside. To avoid waiting, try a late lunch around 2:30 or 3 p.m. Or catch a quick bite before a show.
229 W 43rd St, New York, NY 10036
PS Kitchen 
This restaurant with a plant-based menu is the cutest brunch, lunch, and dinner spot for a couple or small group. Not only is the food good for you, but PS Kitchen donates 100 percent of their profits to sustainable charities. Favorite dishes are their orzo Alfredo, lasagna, and the PS Burger with fries.
246 W 48th St, New York, NY 10036 
Blockheads/Mother Burger
If you're just looking to get a quick buzz before a Broadway show, Blockheads is the place to go. Their margaritas pack a punch. And if the punch isn't strong enough, you can get a Bullfrog, a.k.a. a margarita mixed with beer. Fair warning: This place gets very crowded in the summer. If the wait is too long, head across the courtyard to Mother Burger, where they can serve you the exact same margaritas.
Blockheads: 322 W50th St, New York, NY 10019
Mother Burger: 329 W49th St, New York, NY 10019
---
TAKE A TOUR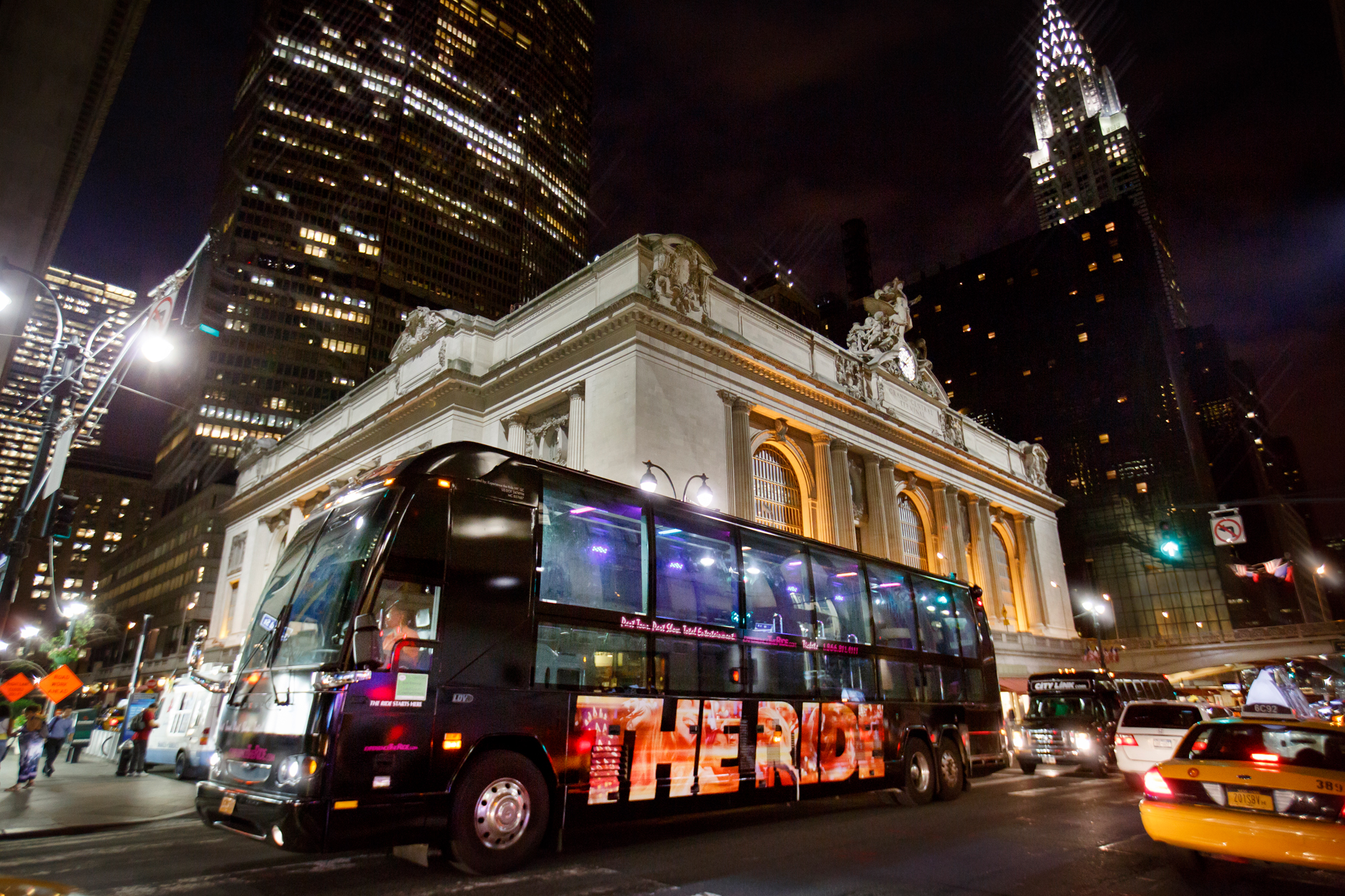 Seeing everything in New York City in one trip can seem overwhelming. A great way to catch a lot is to take a tour. NYC has boat, walking, and bus tours for all visitors.
Boat Tours
A great way to see the beautiful NYC skyline is by boat. There are many options out there, including the Circle Line and the Beast speedboat tours. Insider tip: If you catch the IKEA ferry on the weekends, you can get a free ride!
Walking Tours
From food tours to ghost tours, there is a slew of ways to see the city on foot. For the theater fans out there, New York Tour 1 offers walking tours of Broadway.
Bus Tours
Bus tours are great for large groups and tourists who may not be up for boating or walking. You can get tickets for bus tours at any major tourist area in the city, including Times Square.