It was announced today that Room, based on the best-selling novel that was adapted into the Oscar-winning 2015 film, will open on Broadway this spring. Tony Award winner Adrienne Warren (TINA – The Tina Turner Musical) will return to Broadway in the play, starring as Ma.
The production, featuring songs and music by Scottish songwriters Kathryn Joseph and Cora Bissett and directed by Ms. Bissett, will open Monday, April 17, 2023, on Broadway at the James Earl Jones Theatre, with previews beginning on April 3, 2023. The limited engagement will run through September 17, 2023.
"I am truly honored for the opportunity to return to Broadway in a project unlike anything I've done before," Adrienne Warren commented. "There were many reasons I wanted to join this team in telling this story, but most importantly, I wanted to share this beautifully human bond between a mother and her son. This is for all the little Jacks out there determined to hold on to their sense of joy and wonder and all the Mas out there doing their absolute best to live, love, and protect through it all."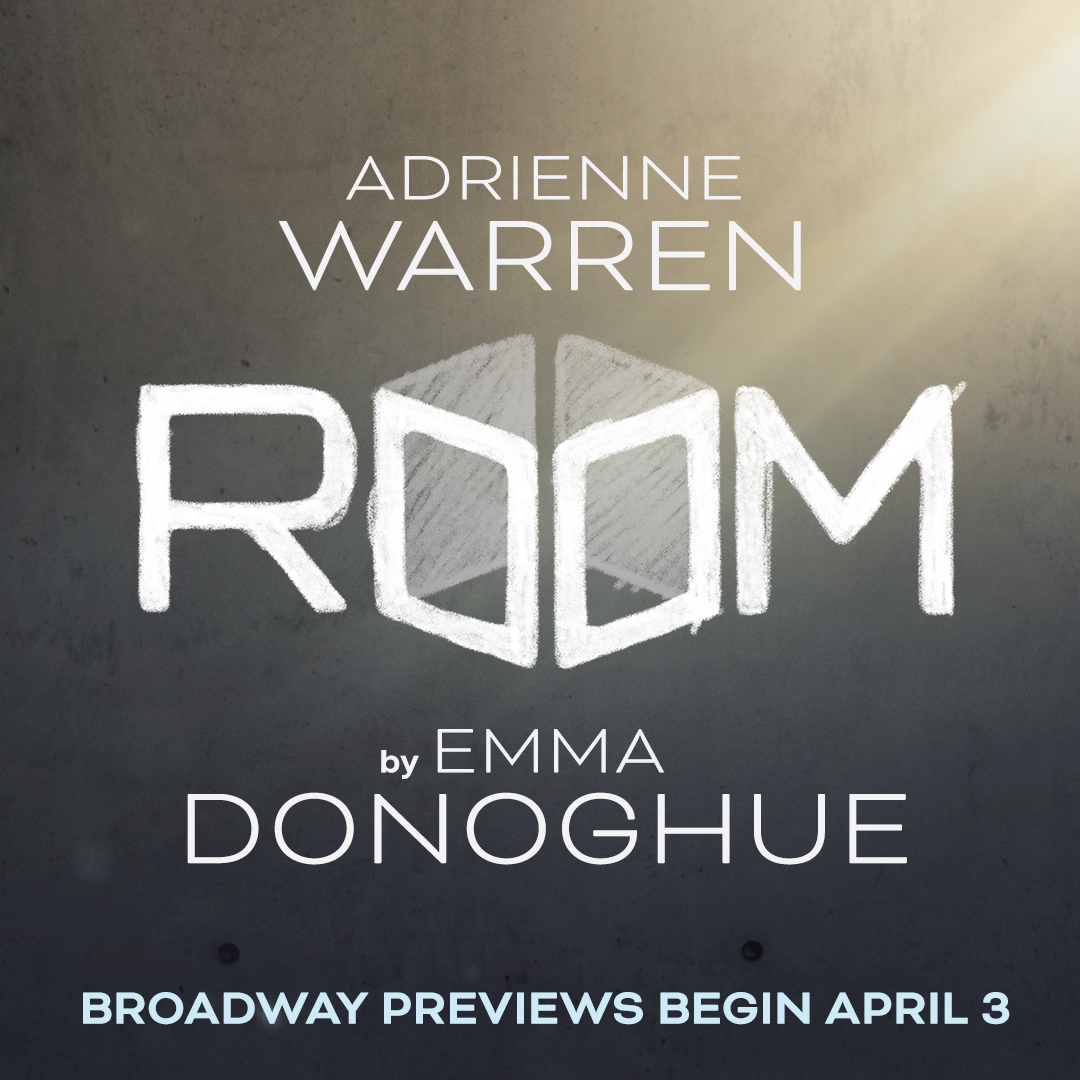 Tickets for Room go on sale Monday, February 6, 2023. Additional casting will be announced in the coming weeks.
Written and adapted for the stage by Emma Donoghue, the book's author, Room comes to Broadway following its critically acclaimed 2017 world premiere at Theatre Royal Stratford East, London, UK, and productions at the Abbey Theatre in Dublin, Ireland; the National Theatre of Scotland; the Grand Theatre in London, Ontario; and the Princess of Wales Theatre in Toronto, Ontario.
Kidnapped as a teenage girl, Ma (Adrienne Warren) has been locked for seven years inside a purpose-built room in her captor's garden. Her five-year-old son, Jack, has no concept of the world outside and happily exists inside Room with the help of Ma's games and his vivid imagination where objects like Rug, Lamp and TV are his only friends. But for Ma the time has come to escape and face their biggest challenge to date: the world outside Room.