You may be familiar with Jeannette Bayardelle's work on Broadway in The Color Purple as Celie, or in Hair as Dionne. Now, she's back on Broadway in the new Bob Dylan musical Girl From the North Country in the role of Mrs. Neilsen.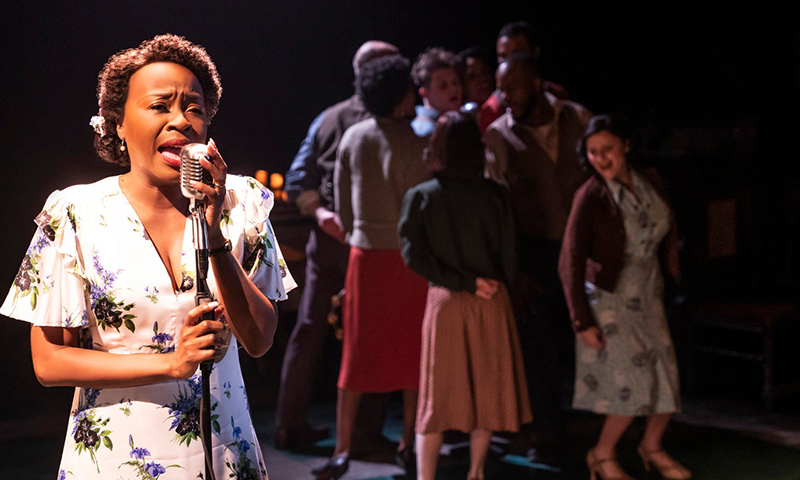 Girl From the North Country releases their official cast album on August 20, available for audiences to indulge in the legendary Bob Dylan before the musical starts performances on October 13. Listen to the first track available here.
Jeannette answers 5 questions for Broadway Direct, where she tells us about her path to becoming an actress, what audiences will be excited to see in Girl From the North Country, and what she's been able to spend time on now.
---
1. What inspired you to become an actress?
As a child, I was always good at telling stories. I would create characters and perform skits in front of my family in the living room (my theatre). They would love it. I am always an actress. I just get paid for it now.
2. Who in your field inspires you?
I am inspired by those who not only act but also create. I have always been an advocate for participating in the creative process of art. There are so many stories that need to be told.
3. What will audiences be most excited about seeing in Girl From the North Country?
Thankfully, we all have a beautiful cast album that will be released before we reopen. I believe audiences will be excited to take home this beautiful piece of stage that can live forever.
4. What are some things you've always wanted to do that you're able to spend time on now?
Learn an instrument. I can now play the guitar!
5. What NYC spot are you missing most now?
Broadway.
---
You can catch Jeannette Bayardelle in Girl From the North Country at Broadway's Belasco Theatre, and follow her on Instagram @jbayardelle.