It's the most wonderful time of the year! The holidays are here and gift-giving is on everyone's mind. Want to know the perfect thing to get the Broadway lover in your life? You've come to the right place!
FInd all the best gifts to give from streaming theatre, Broadway tickets, to even bags that carry Broadway history along with your loose items. Check out the gift guide below.
---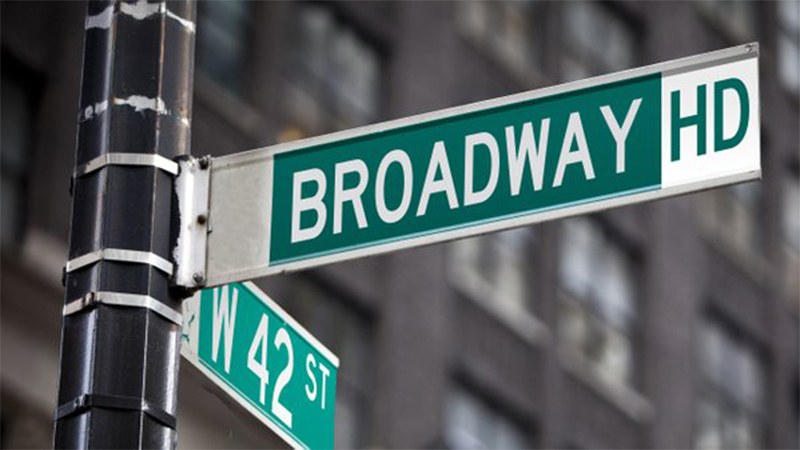 BroadwayHD
The gift that keeps on giving: BroadwayHD. This streaming service is the ultimate present for any Broadway fan. BroadwayHD can be streamed on most devices, including Roku, Apple TV, and others. Broadway shows on the service include She Loves Me, Kinky Boots, The King and I, Falsettos, and more Broadway, Off-Broadway, and West End productions. In addition, premiering on the platform on December 1 is Mr. Saturday Night starring Billy Crystal. If you missed the five-time Tony Award-nominated musical on Broadway earlier this year, now is the perfect time to watch it all from the comfort of your couch.
---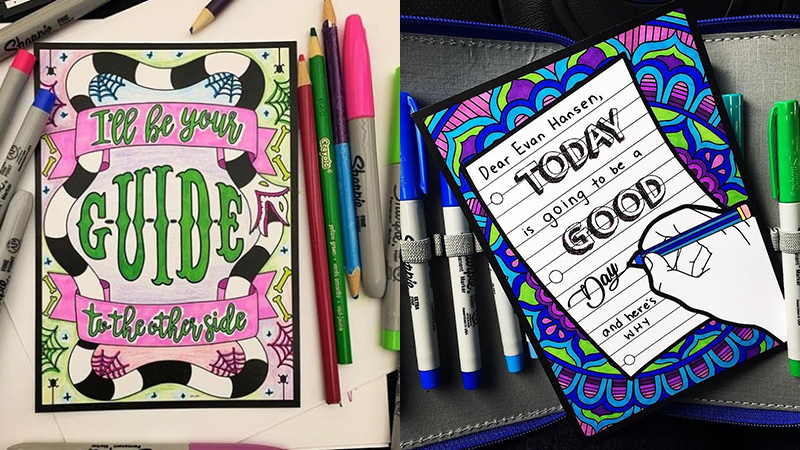 Coloring Broadway
For those enjoying nights by the fire this winter season, give some coloring a try! Coloring Broadway has a large selection of Broadway-inspired that are perfect for any theatre lover. The company's mission is "to create opportunities to connect with and extend your theater experience, to create space for pondering, self-reflection, and growth — and to do it all while singing show tunes, of course!" Check out coloring books that range from show themes like SIX, Hadestown, and more. For the ultimate pairing, gift these pages with Theatre Nerds' Broadway-inspired crayons and colored pencils.
---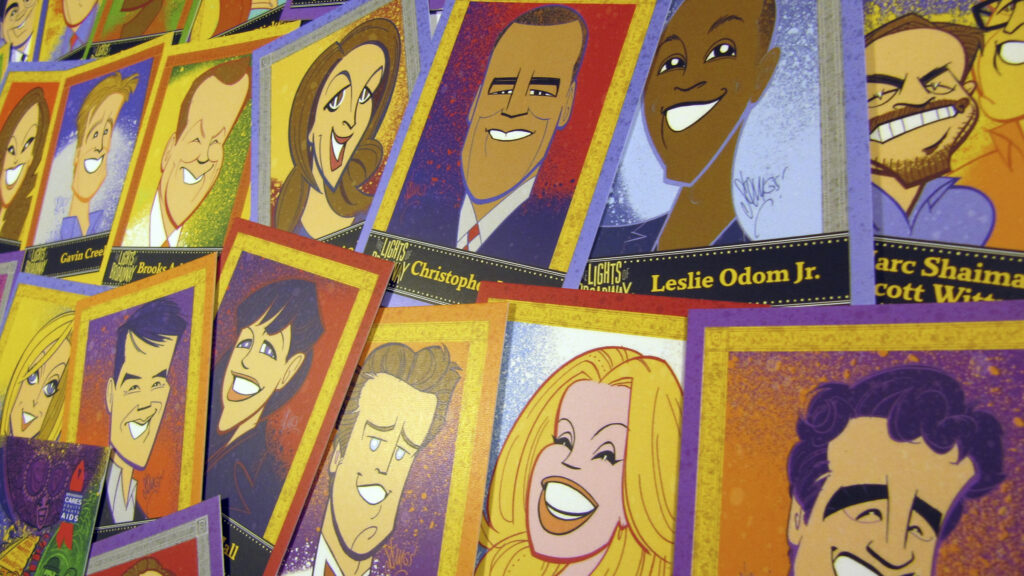 Lights of Broadway Show Cards 
Need a good stocking stuffer? Have baseball cards for your baseball-loving kid and need the equivalent for your Broadway-loving child? Order a pack of Lights of Broadway Show Cards! These collectible designs by Justin "Squigs" Robertson pay tribute to the new and notable on Broadway, as well as the legendary and revered.
---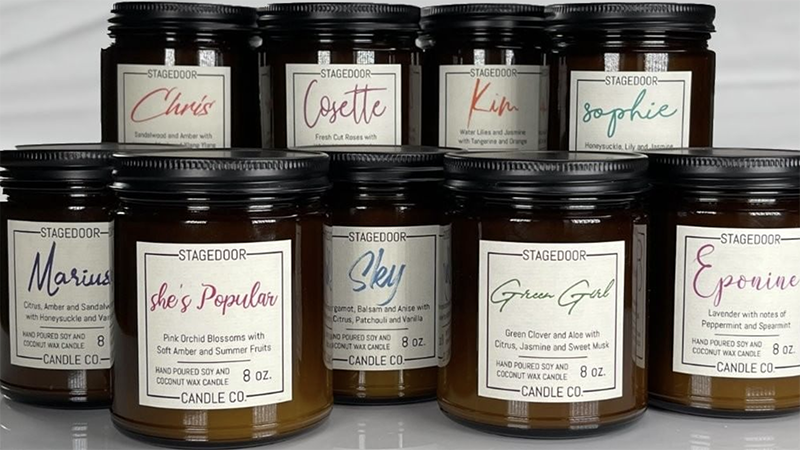 Broadway-Themed Candles
If you know someone who loves to buy all the candles they lay their eyes on, you should definitely do some shopping at Stagedoor Candle Company. Lovingly made in NYC, these artisan candles are crafted with the highest quality, hand-picked ingredients. Inspired by your favorite musical theatre characters, these would be perfect the perfect gift to the candle collector in your life.
---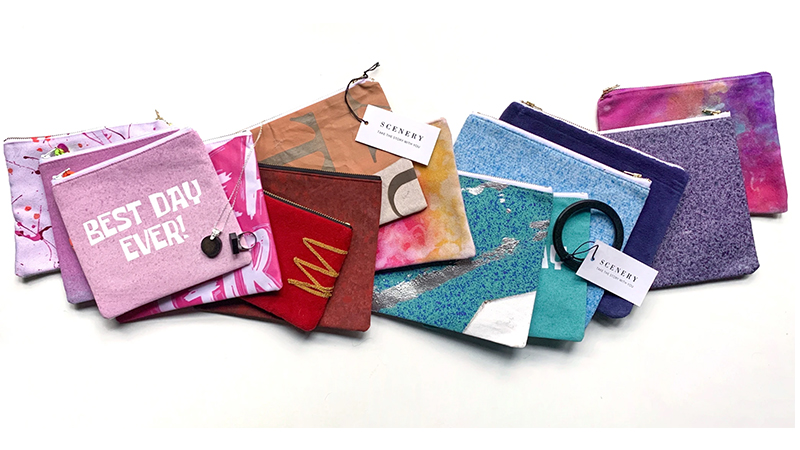 Scenery Bags
The perfect gift for the stylish Broadway fan in your life can be found at Scenery Bags. "We thought of the old drops that are usually thrown away after a show closes. They're a big piece of beautiful fabric that scenic artists spend hours on, imbued with memories,"  Scenery Bags' founder, Jennifer Kahn told Broadway Direct. With those drops, constructed are beautiful carryalls packed with Broadway history.
---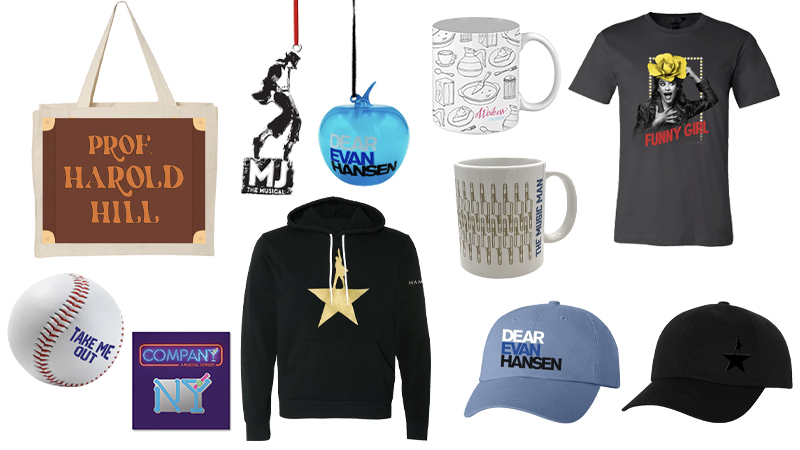 Broadway Merch
Have a loved one who is a massive fan of that one show? Wanting to pair some Broadway ticket gifts with some musical swag? Share the love of Broadway by gifting them some Broadway merch. Most shows sell their wares online, from T-shirts and magnets to warm winter gear and Take Me Out-branded baseballs.
---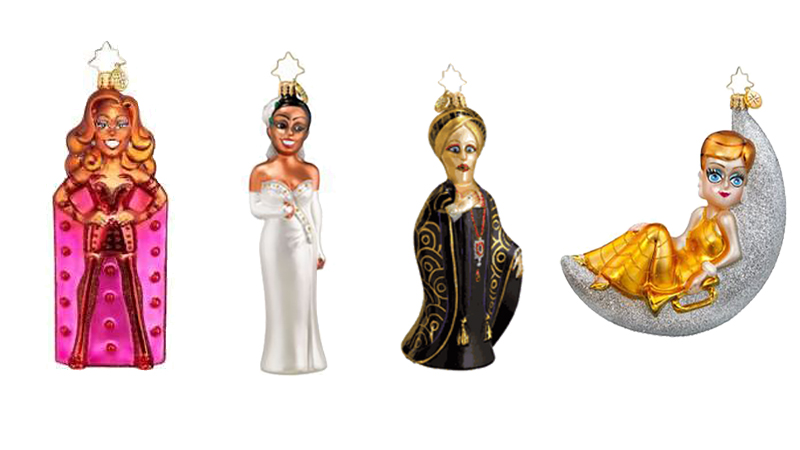 Broadway Legends Ornaments
In the theater community, the annual BC/EFA Broadway Legends ornament is a must-buy. This year, celebrate Emmy, Grammy, and Tony Award winner Billy Porter, costumed as Lola in Kinky Boots, the role that earned him his first Tony Award. Past ones also include legendary six-time Tony Award winner Audra McDonald as Billie Holiday in Lady Day at Emerson's Bar and Grill, which won her record-breaking sixth Tony Award, Glenn Close in Sunset Boulevard, and the late Angela Lansbury in Mame.
---
Happy holidays and happy shopping from us at Broadway Direct! Giving a theatre-themed present to a loved one this holiday season? Tag us in their reactions this holiday on Instagram!