You might know Kimber Elayne Sprawl from her role as Marianne Laine in Broadway's Girl From the North Country, which is currently on hiatus due to the shutdown. She has also been seen on Broadway in A Bronx Tale and Beautiful: The Carole King Musical.
Over the summer, she started a new business called "Team Dream," featuring T-shirts to encourage others and to do their own research, and have used their platform to support many policies such as global warming, the LGBTQIA community, and COVID-19.
Kimber answered five questions for Broadway Direct, on her inspirations in the business, what audiences will be excited to see in Girl From the North Country, and the NYC spot she misses most.
---
1. What inspired you to become an actress?
I've always been inspired by storytelling and the fact that there are so many unique tales and voices to amplify.
2. Who in your field inspires you?
My friends in this business are my biggest inspiration. Especially my college crew from CCM because we started this journey together 7 years ago and we continue to push each other by example and love. I'm continuously in awe of their talent and achievements; Blaine Krauss, Noah Ricketts, Max Clayton, Stephanie Park, and Jenny Hickman, I love you, and thank you!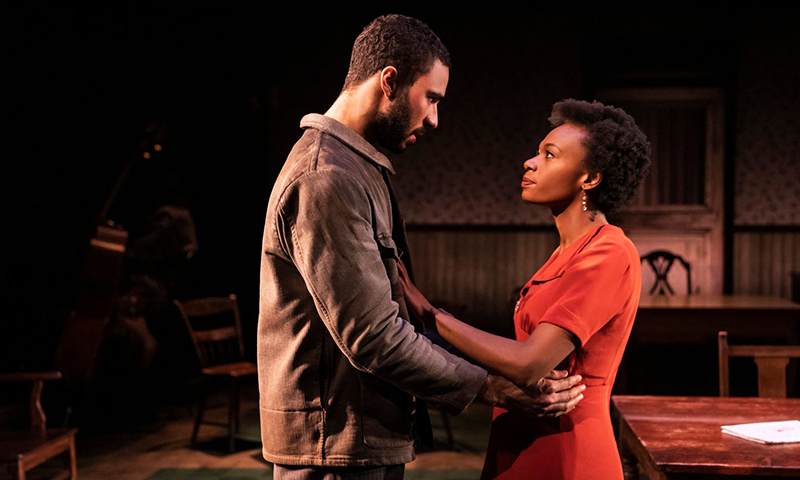 3. What will most audiences be excited about seeing in Girl From the North Country?
I think we ALL will be excited to just be together in a theater again, but there is so much healing to be done even when we are back and North Country will feel like much-needed therapy. Our story is a story of humanity and survival.
4. What are some things you've always wanted to do that you're able to spend time on now?
I'm working on my tennis skills!
5. What NYC spot are you missing most now?
The Met Cloisters!
---
You can catch Kimber Elayne Sprawl in Girl From the North Country at Broadway's Belasco Theatre, and follow her on Instagram @kimberelaynesprawl.