It's the Broadway musical that kick-started the careers of Ariana Grande, Elizabeth Gillies, and Graham Phillps. Teenagers at the time, they all starred in 13: The Musical back in 2008. Now, a new generation of young performers are tackling their roles in a new movie musical adaptation for Netflix, streaming starting August 12.
The coming-of-age story centers around a 12-year-old named Evan (Eli Golden), whose parents split right as he is about to become a bar mitzvah. He moves from New York City to Indiana with his mom and has to make new friends in the hope they will attend his service and party. The movie, directed by Tamra Davis with a screenplay by the original book writer, Robert Horn (Tootsie), is slightly different from the Broadway show. For one thing, it has adults in this version, whereas on Broadway, the cast consisted solely of 13 kids.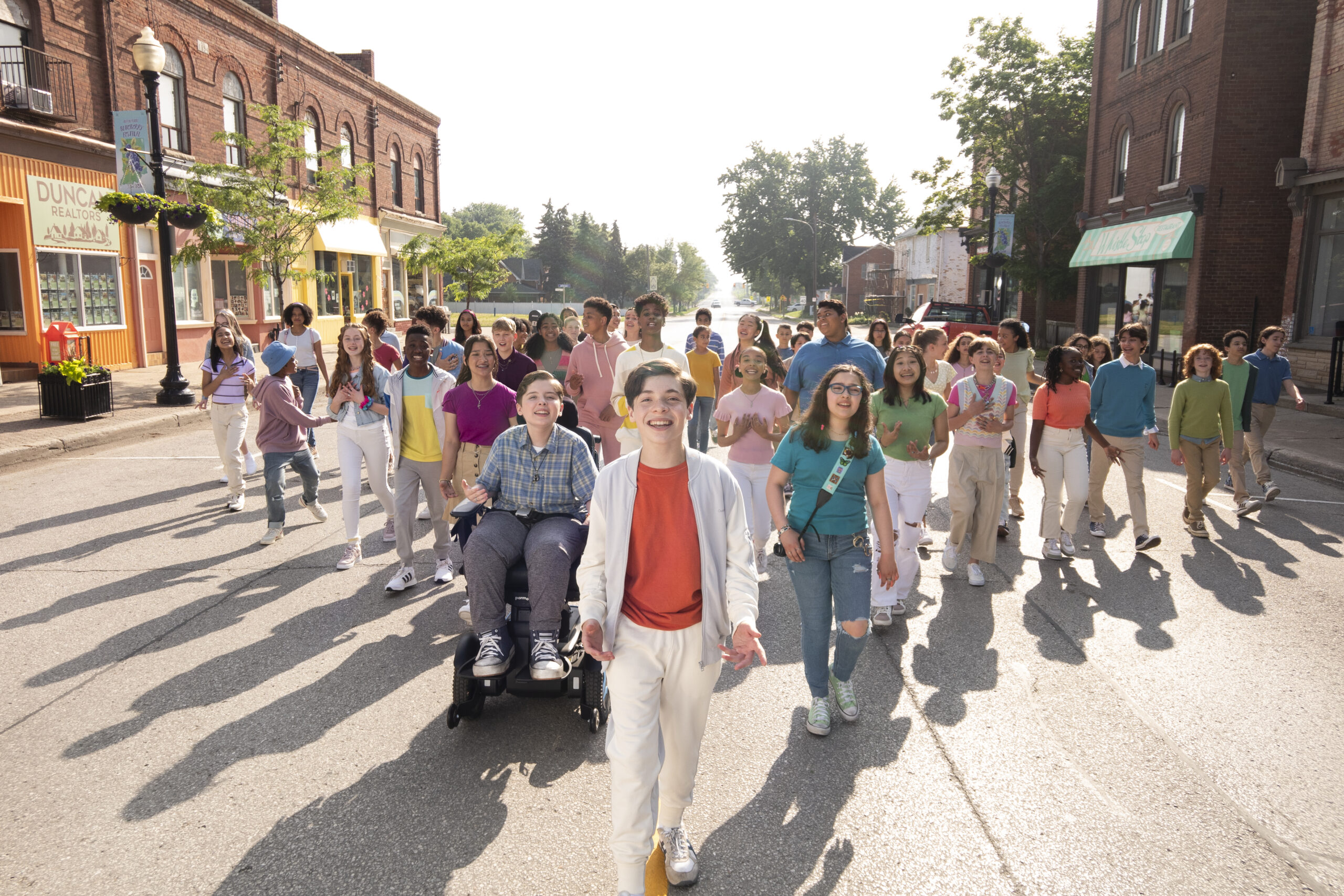 ---
A Mother-and-Son Duet
Debra Messing stars as Evan's mom. The two share a duet that was one of three new songs written for the movie by its composer, Jason Robert Brown (Mr. Saturday Night).
"To be asked to be a part of this — where adults were being welcomed in where they never had before — really felt like a privilege. It was wonderful," Messing told Broadway Direct. Fans previously heard her sing on ABC's Dirty Dancing remake and a smidge on NBC's Smash. (Not to mention her deliberate off-key singing antics on Will and Grace.) The song "It Would Be Funny" explores the woes of Messing's character having to return to her childhood home after being left by her husband (Younger's Peter Hermann) for another woman.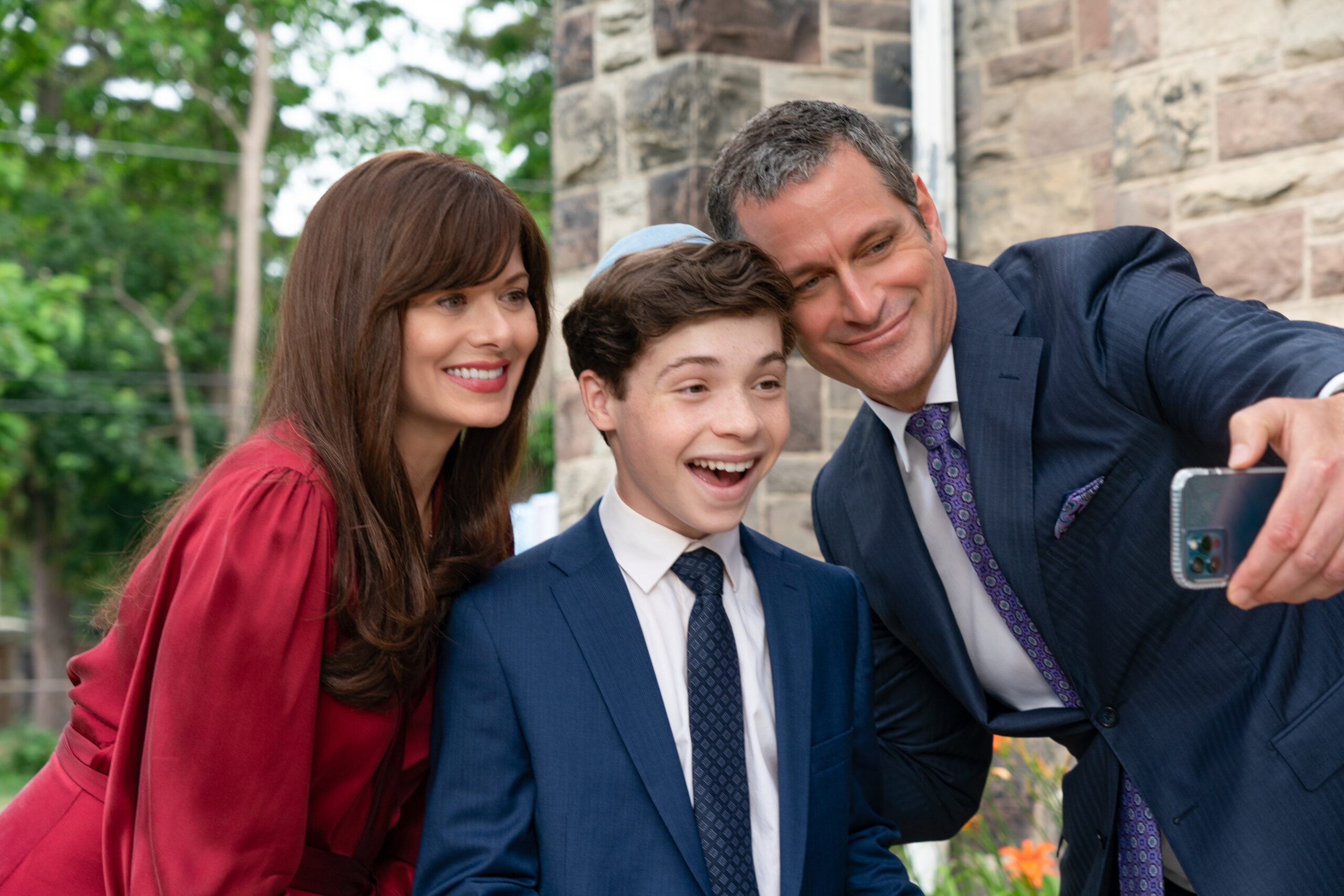 "The best part about doing that was the intimate connection," Golden told Broadway Direct of filming the scene in Toronto. "There were some moments where I was like, 'Oh, this is not acting. This is just coming off the cuff.' I found that number is so important. That was a really special moment to film with Debra."
---
Auditions
Before landing the lead role, Golden, 14, went through a lengthy audition process that started in November 2020. At first he said he didn't want to do it. "It was just after I got off, like, a pretty tough loss. I was having a lot of trouble portraying my best acting," he recalled. But he went through the motions anyway. In February 2021, Golden found out he got the part.
Actor Jonathan Lengel, who plays Archie, a new friend of Evan's in Indiana, says he was born to play this role. His camp counselor told him about the film and got him an audition. "I guess you could say I was discovered, because I really didn't have an agent or a manager or anything like that at the time," he told Broadway Direct. At camp, he even sang a song from 13 at the talent show. "I'm really relatable to [Archie]. We're very similar people. Archie is a very funny and confident guy and he knows what he wants and he's very sure of himself. That resonated with me a lot."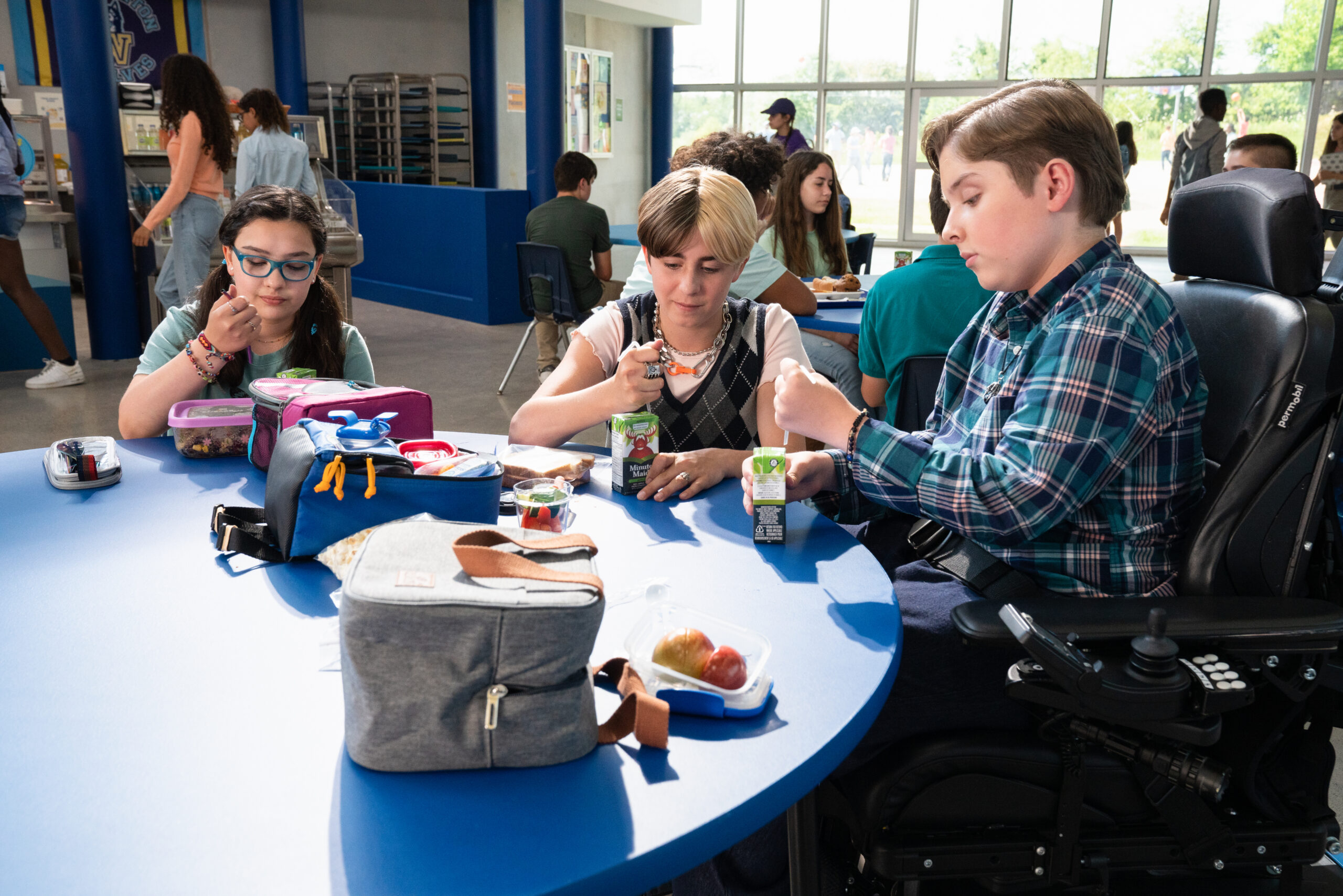 Like Archie, Lengel lives with muscular dystrophy. "I'm so overjoyed and proud that I'm able to portray this character authentically. As a boy who's living with a rare form of muscular dystrophy, I feel like it's very important to have actors with disabilities in the film industry, and I really want to make a platform and inspire kids at home who are like me to do something like this," Lengel said in a press statement.
---
Connecting With the Original Cast
Frankie McNellis originally auditioned for a different role, but insisted she was perfect to play Lucy, the popular cheerleader. It's the same role Elizabeth Gillies originated when she was 15 years old, before she went on to star on Disney Channel's Victorious. "I got to FaceTime her, which was so cool," McNellis revealed of Gillies. She says the advice Gillies shared was to make the part her own and keep it fresh. "We have a photo together, through FaceTime. She's such a sweetheart and I really look up to her."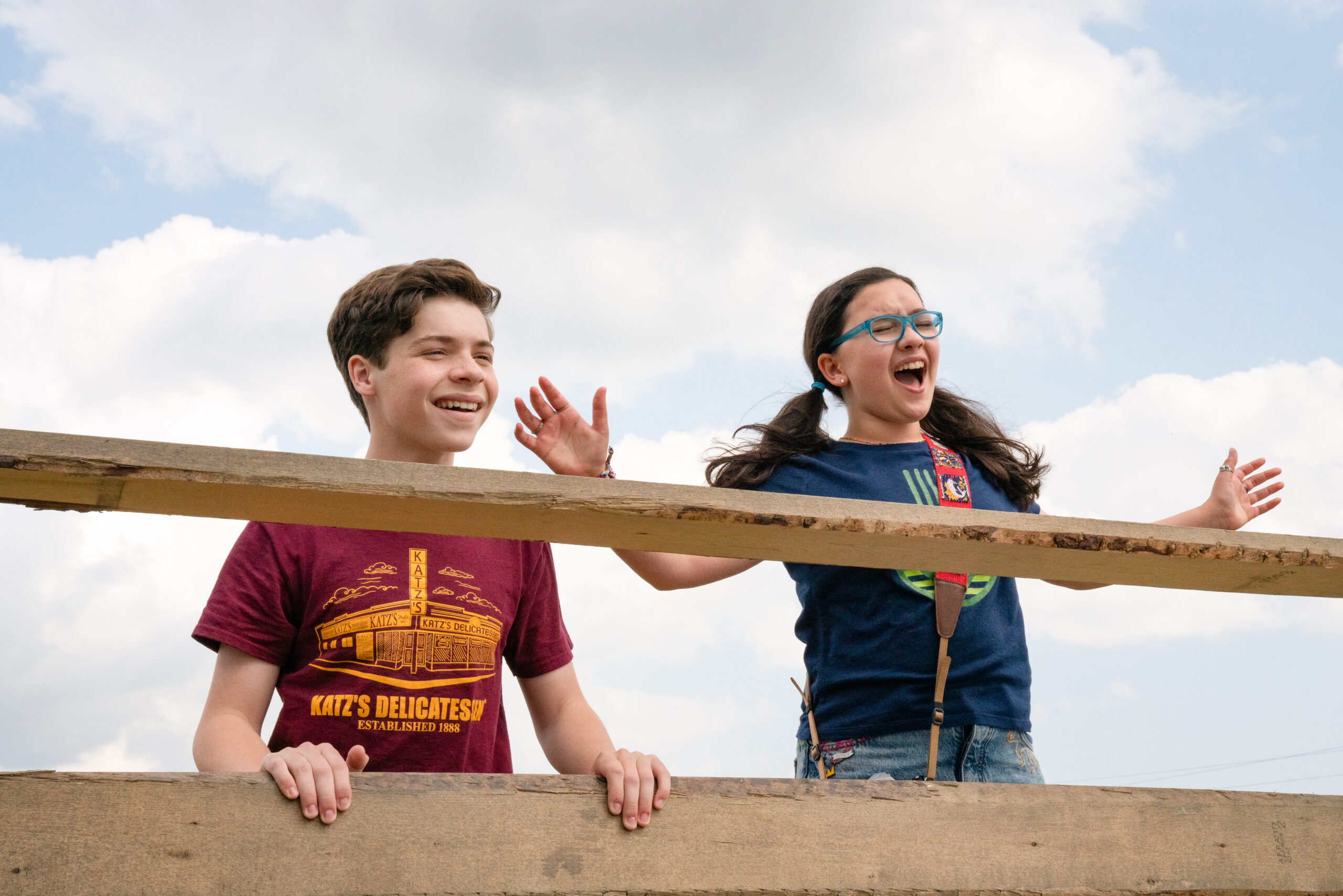 Gabriella Uhl, who plays Patrice, Evan's smart and socially conscious first friend in town, got a sweet note from Allie Trimm, who originated the role on Broadway. "I got Instagram the day the 13 cast was announced to the public. I thought 'There's no way anyone is going to find this little account.' Only, Allie Trimm found it and DMs. She just said, 'I'm in your corner all the way, rooting for you.'"
---
A Deeper Message
Uhl hopes audiences who see the movie find Patrice "inspirational, because she doesn't let any social challenges get in the way of what she really believes in," she said.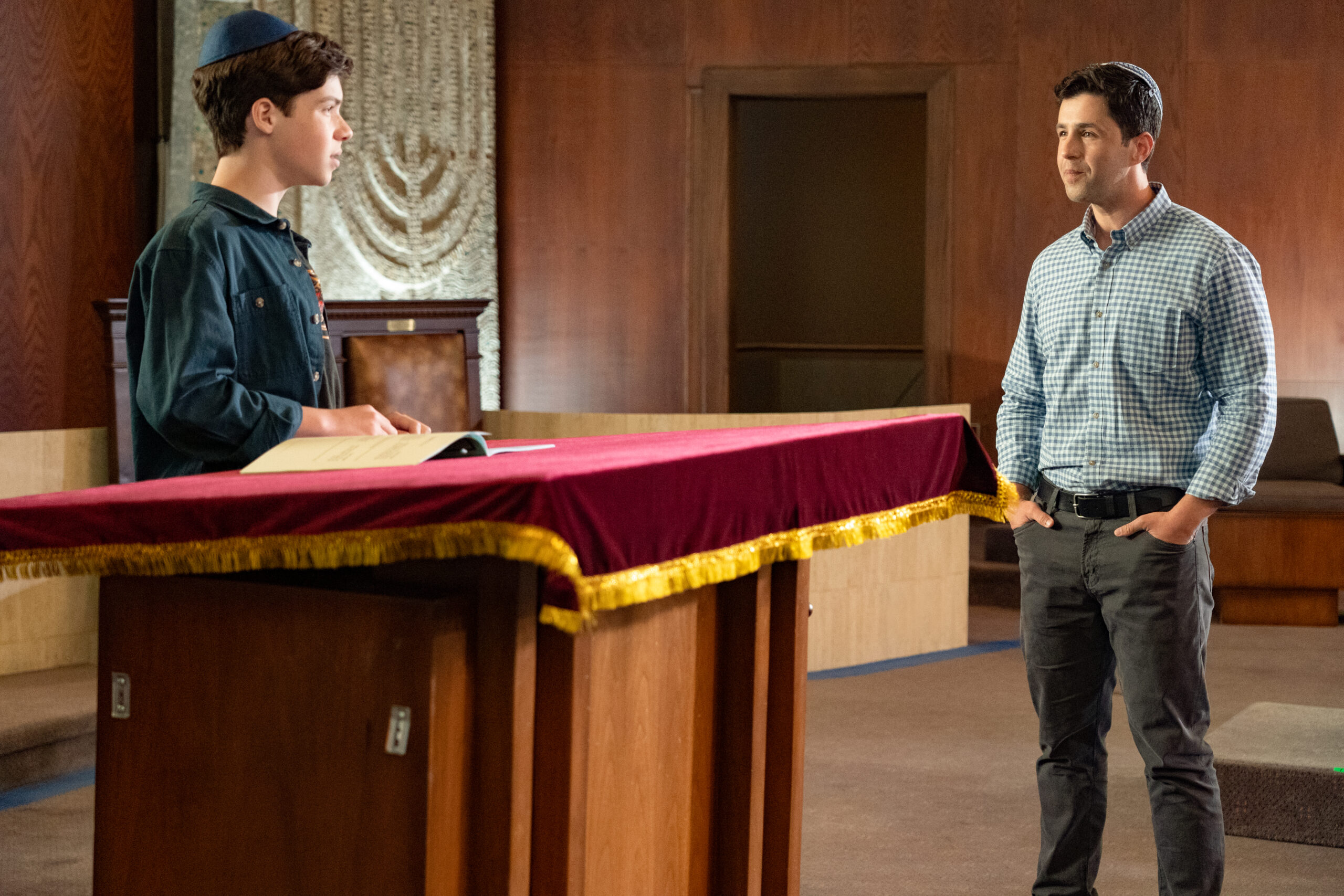 For Messing, the movie about a preteen navigating a small town without many Jews around resonates with her own childhood experiences. "It's very personal to me," she said candidly about being one of three Jewish kids growing up in her small Rhode Island town. "There aren't many movies about Jewish families and Jewish culture. So I love the fact that over the course of the movie, [the community and audience] is taught about the Jewish culture. It's celebrated and it's seen at the end, which I thought was really, really special."