The Broadway community is a spirited one — and they love spirits as well. After all, Lola asks Joe Hardy in Damn Yankees, "Isn't it just like a cold beer on hot day?" Here's a roundup of some Broadway-themed brews and where to get them.
---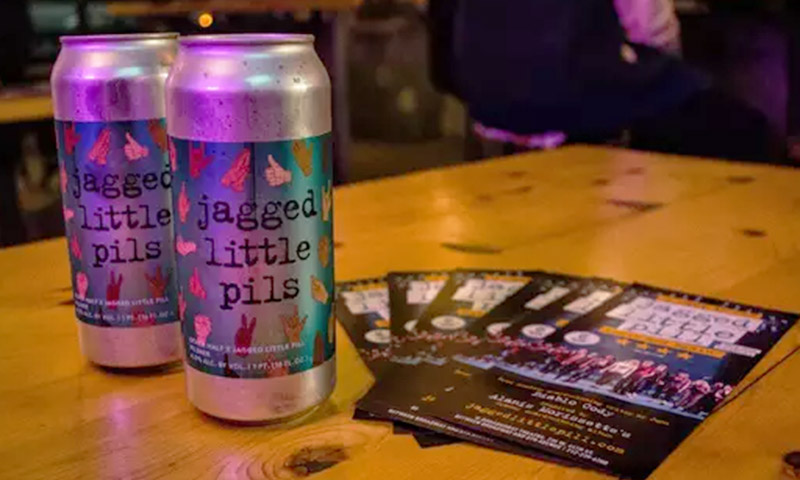 The new Alanis Morissette musical just released its own signature beer appropriately called Jagged Little Pils. It's made at Other Half Brewing Company in Brooklyn's Carroll Gardens neighborhood. You oughtta know that members of the cast were there to toast its creation on a recent Sunday following a matinee. The beer can be purchased at the Broadhurst Theatre's concession stands as well as at the brewery.
---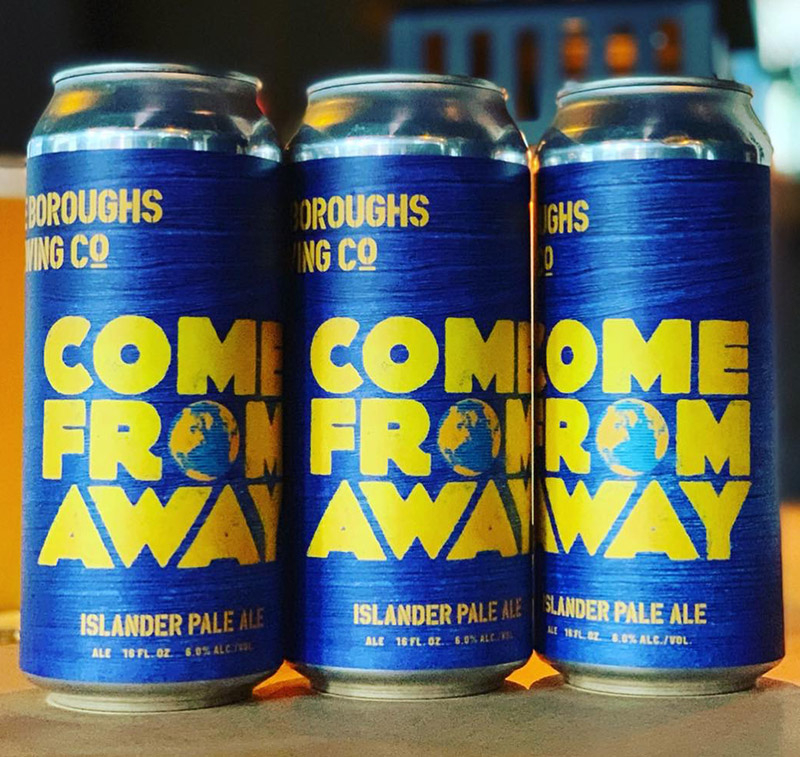 The musical Come From Away — which tells the story of stranded airline passengers on 9/11 who were hosted by residents of a Newfoundland, Canada, town — has partnered with The Happy Hour Guys and the Broadway Brews Project to create Islander Pale Ale. The beer, produced seasonally, is a collaboration between Brooklyn-based brewery Five Boroughs Brewing Co. and Newfoundland-based YellowBelly Brewery. A portion of proceeds goes toward the nonprofit organization Tuesday's Children, which offers support to families affected by terrorism, among other forms of mass violence.
---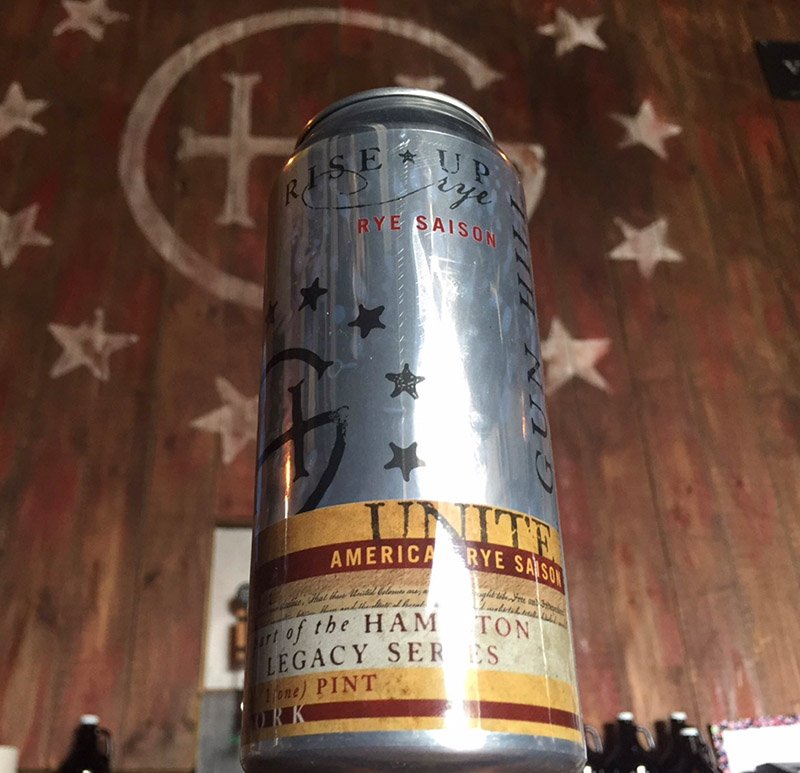 Throw away those shots and replace them with Hamilton Rise Up Rye. It was the inaugural beer creation in The Broadway Brews Project collection. Seasonally crafted at Gun Hill Brewing Company in New York, it pays tribute to the Schuyler sisters in Hamilton. A portion of proceeds goes to Graham Windham, the private orphanage Eliza Schuyler launched as a tribute to her husband, Alexander Hamilton. It's sold in the Richard Rodgers Theatre and at Madison Square Garden.
---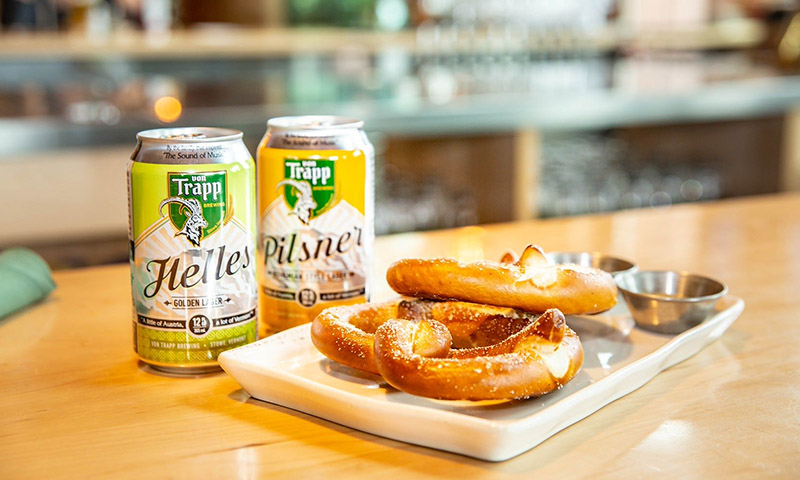 The Sound of Music
Do, a beer, so many beers! There are multiple varieties to choose from at von Trapp Brewing in Stowe, Vermont. Rodgers and Hammerstein did not list any of them as one of Fraulein Maria's favorite things, but then again, this beer is fairly new. Von Trapp Brewing first opened in 2010 and has since expanded. It now produces up to 36,000 barrels each year. While The Sound of Music isn't currently on Broadway, there are numerous restaurants and businesses that sell von Trapp Brewing in the Northeast. Click here to locate a seller near you.