There are myriad types of professional theater out there, and people who aren't familiar with the vernacular of the business may not understand the various terms used to identify them. Words like Broadway, Off-Broadway, Off-Off-Broadway, and West End are repeatedly discussed on theater websites and in periodicals, but it can be confusing for the novice enthusiast to sort out the differences among the four. Here are some general rules and identifiers that will help you better understand the main branches of professional theater.
---
Broadway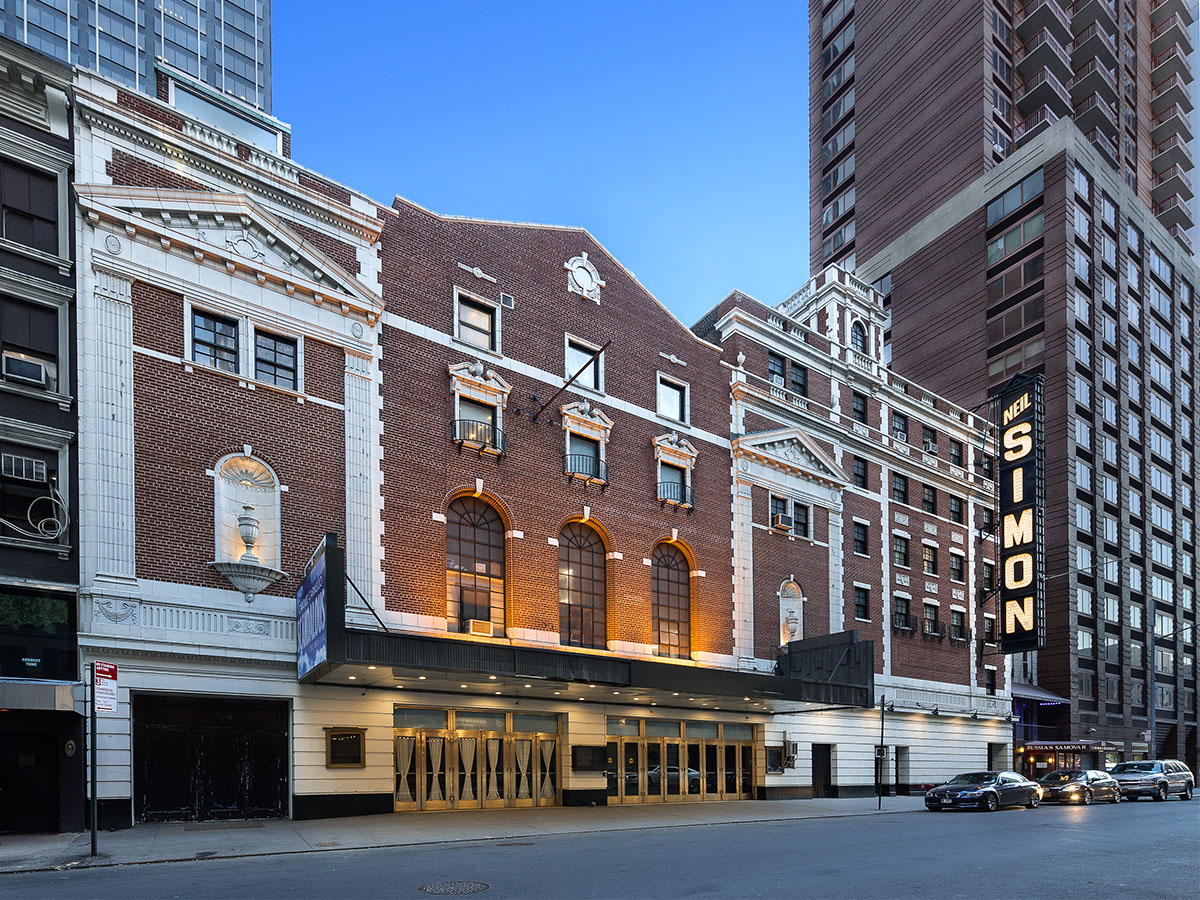 One might wonder about Broadway's auspicious beginnings. It is generally agreed upon that the New York City theater scene started in the 1700s when the first New York City stage opened on Nassau Street. In 1798, the first large venue (the Park Theatre, with more than 300 seats) was built on Chatham Street, but that was in Downtown Manhattan, nowhere near what we would consider the Broadway of today. It would not be until after the Civil War that the center of New York theater would move to Midtown Manhattan where most of the Broadway theatres of today stand. The grouping of these ornate buildings with bright lights led to Broadway being dubbed "The Great White Way." Broadway theatres have come and gone over the years, but new ones are occasionally established. The most recent addition to the conclave of Broadway houses is the Hudson Theatre, which was reopened in 2017, though it had been built in 1903 and used a professional theatre venue, first as a radio and television studio, then as a rock club and a convention center.
But what defines a Broadway theatre?
A Broadway house typically must have 500 seats or more. What some people may not know is that it is not a requirement that a theatre reside on Broadway for it to be considered a Broadway house. In fact, only a handful of Broadway's theatres actually reside on the famous thoroughfare (those are the Marquis, the Winter Garden, and the Broadway). It is, however, generally expected that a theatre must reside within a certain radius of Broadway for it to be considered a Broadway venue. This is known as the Theatre District and it extends from West 40th Street to West 54th Street, and from Sixth Avenue to Eighth Avenue. It is important to note that not every theatre in this block is a Broadway house, and there are certain exceptions to the rule, including Lincoln Center's Vivian Beaumont Theatre, which is several blocks north of 54th Street and is still considered a Broadway theatre.
And then there are the contracts the production has with the unions (Actors' Equity Association, United Scenic Artists, Stage Directors and Choreographers Society, Dramatist's Guild of America, International Alliance of Theatrical Stage Employees, American Federation of Musicians) involved in the production. Broadway productions are required to employ union members unless special arrangements are made, usually requiring the stamp of approval from the specific union that addresses that particular area of expertise. There are many requirements of a Broadway show that are defined by what a union demands. There is no one explanation of what specifically makes a theatre a "Broadway" theatre, or a show a "Broadway" show. All of these factors come into play when putting that puzzle together.
---
Off-Broadway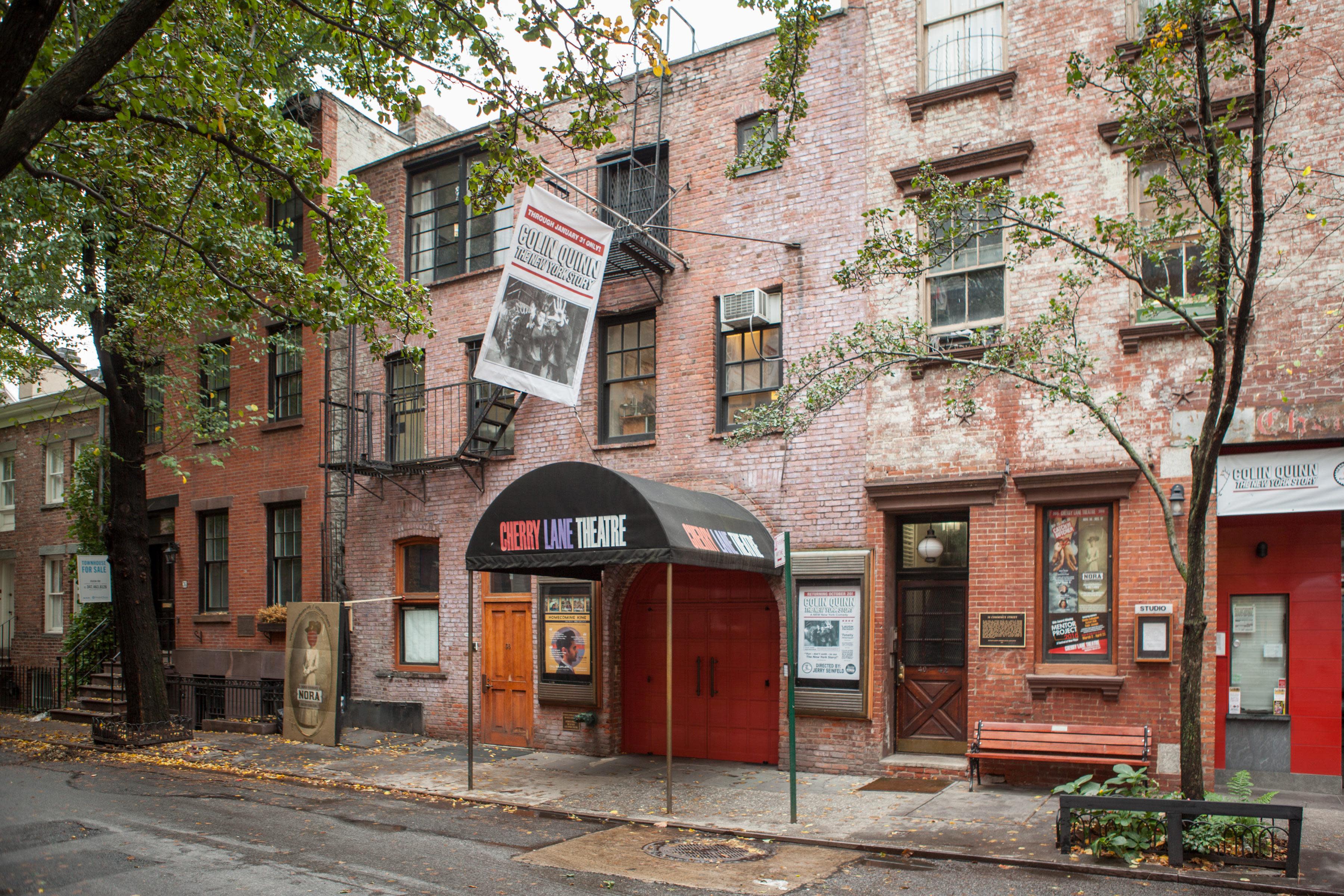 So, what is the difference between a Broadway show and an Off-Broadway show? There are plenty of other professional theater productions in New York City that are housed in venues that are not considered part of Broadway per se. The Off-Broadway movement launched in the 1950s as a reaction to expensive venues in the Broadway District. The cost of mounting a Broadway show was high, and that resulted in higher ticket prices, so it became imperative for smaller and more experimental shows to have places to perform that were cost-friendly. One of the first Off-Broadway productions of renown was the 1954 revival of The Threepenny Opera. Off-Broadway houses were typically (and conveniently) located adjacent to what was considered Broadway.
The venues that became Off-Broadway houses varied in their origins. Some had served as vaudeville and burlesque houses, but as those entertainment forms faded with the advent of film and television, the empty spaces made convenient homes for Off-Broadway theatres. Other Off-Broadway theatres were carved out of empty lofts, warehouses, and other unconventional spaces.
What is an Off-Broadway show today? Any of those professional productions that reside in theatres within New York City, whose contracts define them as Off-Broadway productions, and that have theatres with a range of 99 to 499 seats, can be considered Off-Broadway. Obviously there are (once again) exceptions, but these are the benchmarks by which you can usually define Off-Broadway.
One other point that differentiates a Broadway show from an Off-Broadway show is how they are treated during awards season. Only Broadway shows can be nominated for Tony Awards (unless a special award is being handed out that requires an exception). Broadway and Off-Broadway shows can be nominated for Drama Desk Awards. Meanwhile, the Obie Awards celebrate the best in only Off-Broadway plays and musicals. Often, if a show is successful Off-Broadway it may eventually take the leap to the Broadway stage. The Band's Visit is an example, but many shows have started Off-Broadway and then transferred, including Hamilton, Avenue Q, Rent, A Chorus Line, Urinetown, and The Scottsboro Boys.
Off-Broadway shows have become synonymous with the idea of pared-down production values (saving on production costs), smaller casts, a limited number of musicians (in the case of musicals), more avant-garde subject matter, and a grittier tone. Again, these are all generalizations and stereotypes as Off-Broadway shows are polished, professional, and often accessible to a wide commercial audience. Some people might think that Off-Broadway theatres are merely there to serve as venues for productions to eventually make the transition to Broadway. Though it is the case that some shows might have this goal, Off-Broadway does not exist solely as a "workshop space." Many plays and musicals open Off-Broadway because they are designed for a more-intimate space or it is understood that certain theatrical pieces might have limited appeal and are not expected to have long-term commercial viability.
So, how does this influence ticket prices? In general, the price to see a Broadway show is now averaging at about $109 a ticket. Again, ticket prices are covering the cost of higher rents and in many cases larger production teams, casts, and crews. Off-Broadway ticket prices average between $75 and $80, so there is some savings passed on to the ticket buyer. However, if an Off-Broadway show becomes a must-see hit, it is likely that ticket prices will go up. You are also more likely to pay a little more to see an Off-Broadway musical than an Off-Broadway play.
---
Off-Off-Broadway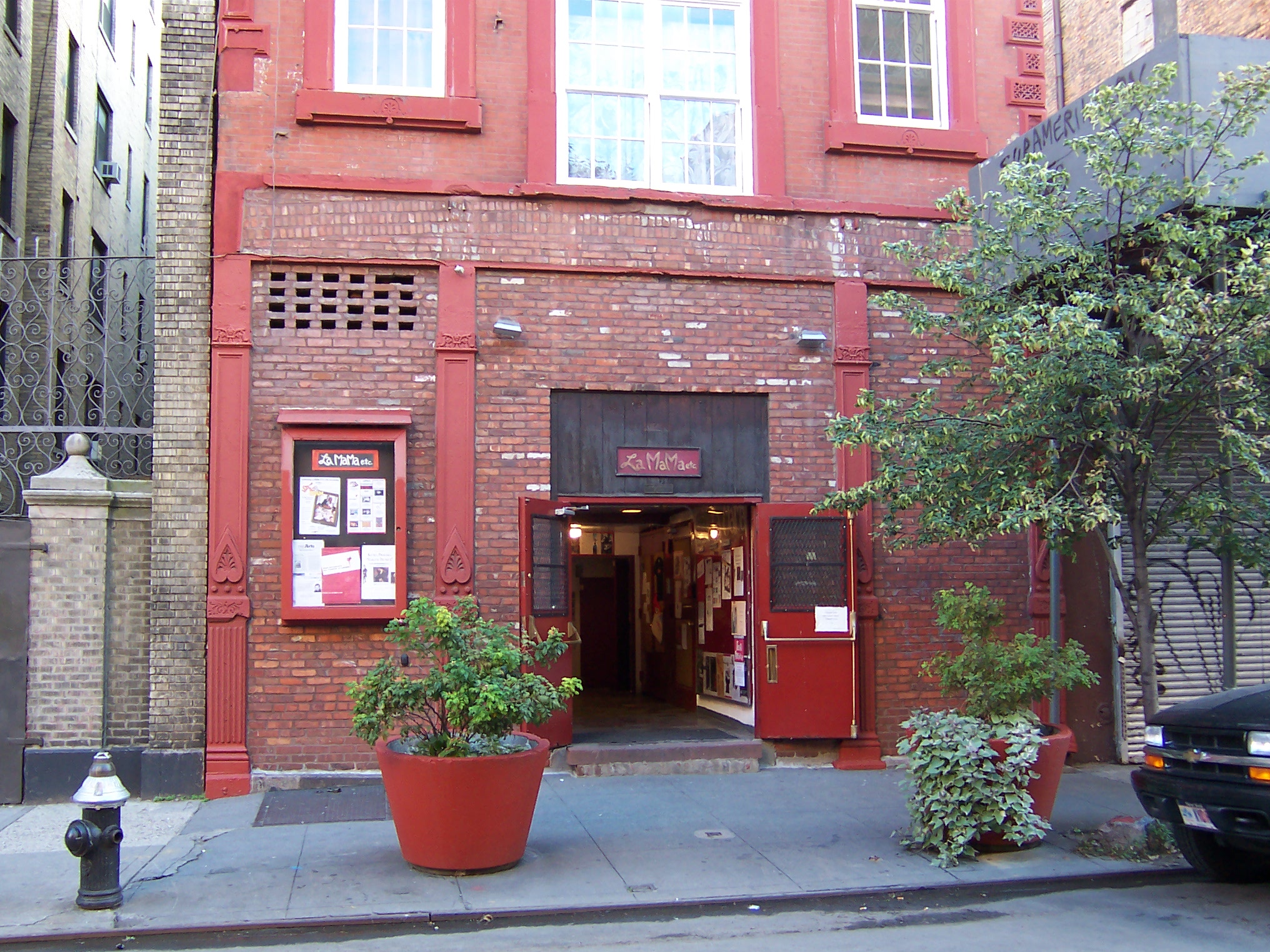 What was the need for Off-Off-Broadway?  The term grew out of the burgeoning theater scene In New York, especially throughout the 1960s, when experimental and avant-garde works could be found around every corner. Initially, Off-Off-Broadway could happen in just about any space you could think of: restaurants, church basements, bars, coffee shops. Off-Off-Broadway venues were often found in Greenwich Village and in other areas of the city that were not close to Midtown. Off-Off-Broadway shows do employ union performers but are not under Broadway, Off-Broadway, or League of Resident Theatres contracts. Of the many plays and musicals to start off in an Off-Off-Broadway space, one of the most well-known is, of course, the rock musical Hair, which eventually moved to Off-Broadway and then Broadway.
---
West End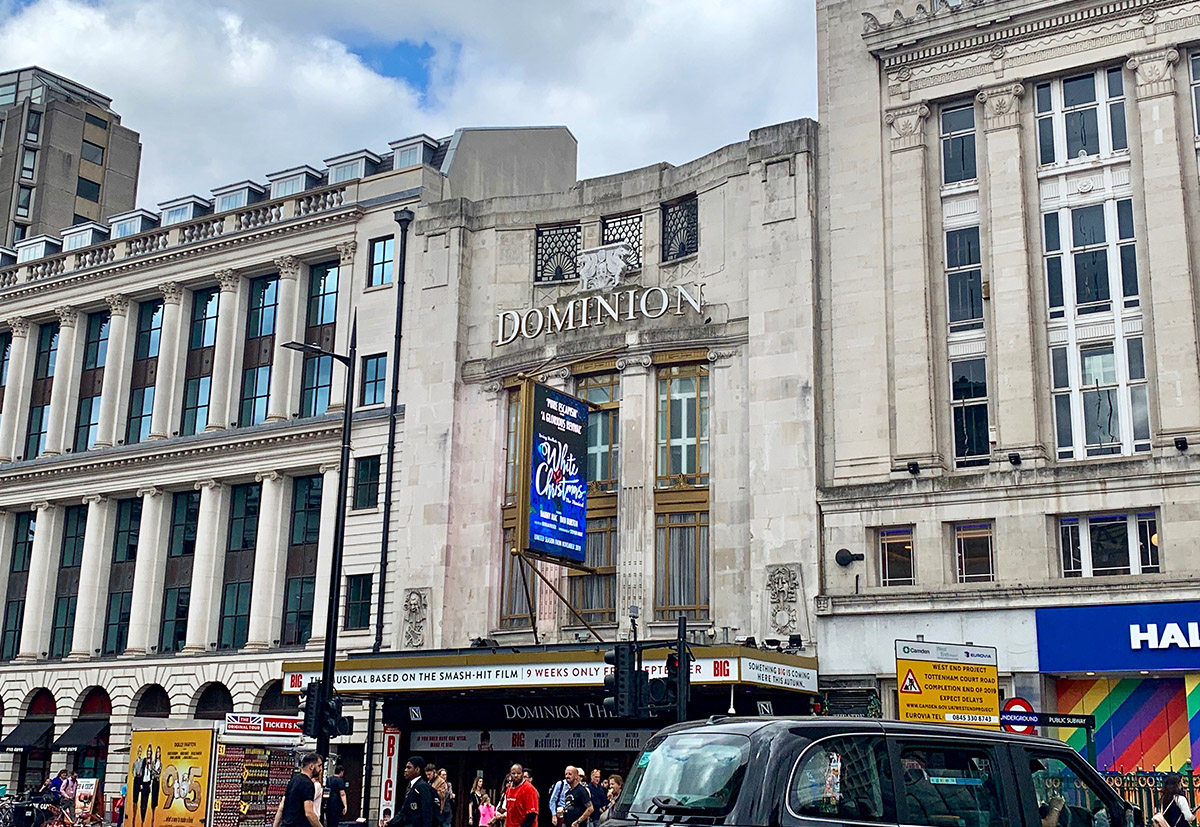 Then what exactly is the West End vs. Broadway? Comparing Broadway to the West End is kind of like comparing apples to apples. The two are very similar. The difference is, Broadway refers to New York City and the West End is London's equivalent. It refers to the West End of London where many large theatres reside, but "West End" is also the term most used to define the highest echelons of great theater in Britain. Just as Broadway represents mainstream professional theater in the larger houses of New York City within a specific proximity, the West End is an area of London where their Broadway-caliber shows are staged. If a show opens on Broadway and it's advertised that it was a "West End hit!" that means it played London's West End first before making the voyage across the Atlantic Ocean to open in a Broadway house. Many musicals and plays have gotten their starts on the West End before coming to Broadway, including Matilda, The Phantom of the Opera, Amadeus, Groundhog Day, The Life and Adventures of Nicholas Nickleby, Les Misérables, Oliver!, Cats, and Harry Potter and the Cursed Child. There are several West End theatres that are well-known, including the Palladium, Her Majesty's Theatre, The Prince of Wales Theatre, The Adelphi, The Phoenix, The Savoy, and the Piccadilly, to name a few.
In the end, these are all variations on professional theater and no criterion is meant to downplay the assets of the other. Whether you are seeing a Broadway, Off-Broadway, Off-Off-Broadway, or a West End show, you are in for a treat — the transformative power of the theater courtesy of some very talented professionals.
Mark Robinson is the author of the two-volume encyclopedia The World of Musicals and maintains a theater and entertainment blog at markrobinsonwrites.com.