Enjoy three drink recipes from master mixologist (and Broadway veteran) Tim Federle, author of Tequila Mockingbird.
Tim Federle has worn a number of hats: author, Broadway performer, choreographer, web columnist, polar bear, and many others, not one of which has involved actually wearing a hat. One of his great strengths as a writer is taking his varied interests and synthesizing them into something new. We recently sat down with Tim to talk about his latest book and its unlikely influences: works of literature and bartending.
With his first book, Better Nate Than Ever going through the publishing process and a stint in Billy Elliot over, he had some free time on his hands. "At some point in there, I thought of the pun 'Tequila Mockingbird,'" he said to us. "Now I've always been a big reader, and anybody who works around Broadway is by default a cocktail enthusiast." The gears in his head started turning, drinks started flowing, and this April, Running Press released Tequila Mockingbird: Cocktails with a Literary Twist. The book, now in its 7th printing, contains recipes for cocktails, mocktails, and bar snacks inspired by works of literature, all charmingly illustrated by Lauren Mortimer.
While the idea of novelty cocktails may not seem so novel, Tim has gone the extra mile, fundamentally tailoring the drinks to reference the books that inspired them. "Each of the recipes is somehow thematically linked. I didn't want to just do a pun." As an example of his knack for playful allusion, Paradise Lost, John Milton's epic poem about the fall of Adam and Eve, became "Paradise Sauced," an appletini.
Some of the books that inspired his drinks have also inspired works of musical theatre, which is no surprise to Tim: "The challenge of any adapted musical or any good novelty cocktail is getting the ingredients right and turning it into something that's a worthy tribute to the original source." Below we share his recipes for "The Cooler Purple," "Cherry Poppins," and "Charlie and the Chocolate Fake-Tini."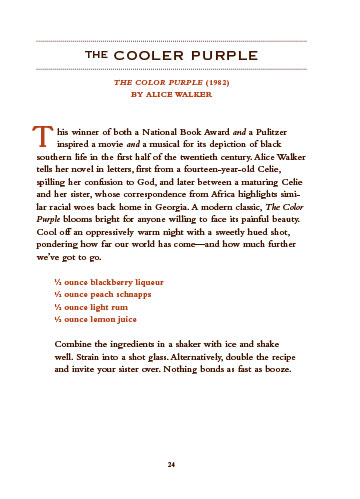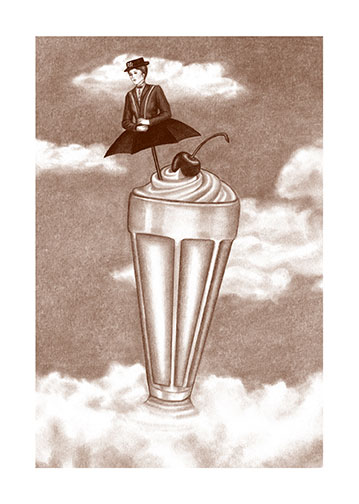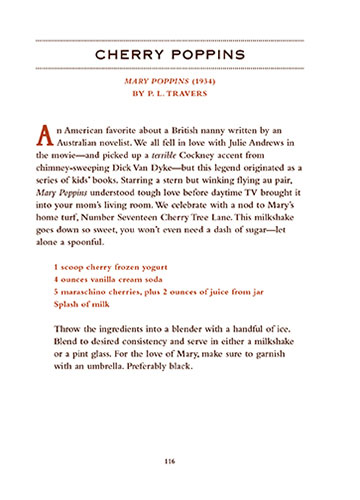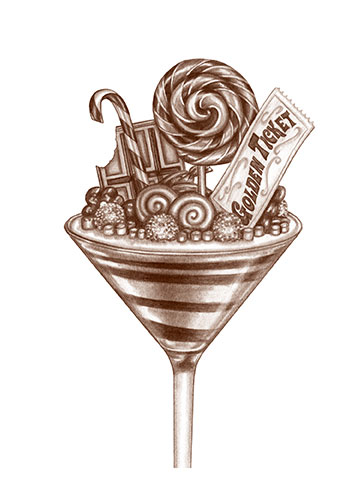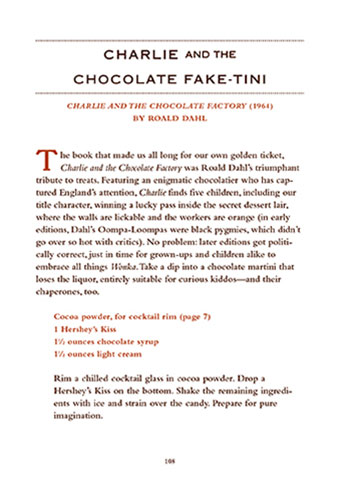 Purchase Tequila Mockingbird or learn more about Tim Federle.
All recipes reprinted with permission from Tequila Mockingbird © 2013 by Tim Federle, Running Press, a member of the Perseus Books Group.