Features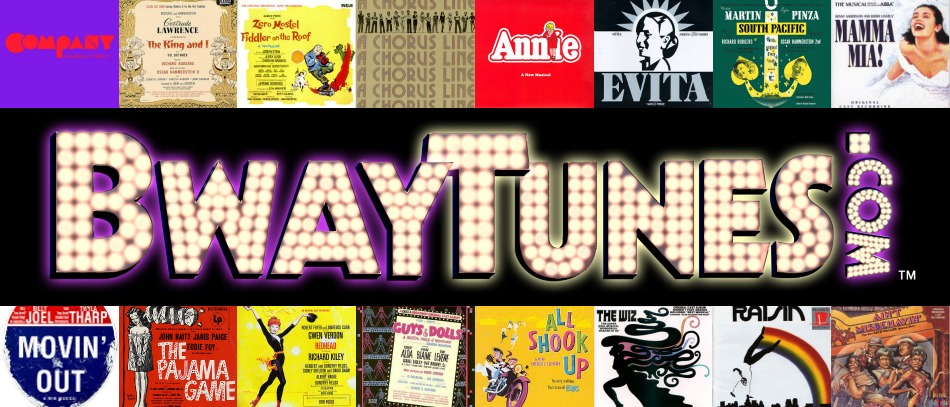 BwayTunes.Com Launches
JUN 3, 2014
Starting this week, music theater lovers will find they have a new must-visit online destination: BwayTunes.com.
The site is the brainchild of two men with incredibly different backgrounds. Jim Russek has been an advertising exec for Broadway shows for three decades, creating campaigns for musicals ranging from the groundbreaking A Chorus Line to Lincoln Center Theatre's revival of Anything Goes (starring Patti LuPone) and the first offering of the 2014–2015 season, Holler If You Hear Me. Erik Hartog has had a successful career in the financial industry that taught him the power of combining technology with innovative thinking about business. About a year ago, Russek and Hartog were talking about the ways in which Broadway shows market and sell their music. Their conversation then turned to the loss of bricks-and-mortar stores where consumers could browse through records, both new releases and older, less familiar, but no less important, ones.
As Russek observed recently, "Corporate retailers put the little guys out of business and the .mp3 put the corporate retailers out of business. What this has meant is that the record stores that specialized in hard-to-find music are nowhere to be found. In New York specifically, we lost Footlight Records on East 12th Street a number of years back, and more recently, Colony Records — located in the historic Brill Building — shuttered."
When places like these, and so many others, closed, the store owners and employees to whom shoppers could turn to ask questions, learn more than they already knew, and, along the way, find treasures that they didn't know existed also disappeared. It has left a void that Russek and Hartog believe can be filled for the 21st century with BwayTunes.com.
The site focuses entirely on the niche of musical theater recordings and other music that's related to Broadway. Of course you'll find cast albums there. In addition, you'll find studio recordings, albums by Tony Award–winning stars of yesterday and today, and an array of ephemera related to musicals. In this latter category, Russek and Hartog point toward not only compilations of songs by writers like Stephen Sondheim and Alan Menken, but also long-forgotten recordings that feature unique cover versions of well-known tunes and lesser-known gems.
As BwayTunes.com grows, Russek says, "we're also going to have an entirely exclusive line of recordings that people can purchase. We'll be carrying demo recordings of shows that have scheduled their Broadway runs as well as shows that are hoping to make it into New York in a season or two."
He believes that this line of recordings will take composers and producers back to a time when theater fans could get a taste of the music from upcoming shows before tickets were on sale. "It helps create a buzz and an enthusiasm that can't be replicated in any other way," said Russek, adding, "And, yes, I know that some shows provide samples of songs once they've created their websites, but they need to spend thousands of dollars to attract people to them. With a release on BwayTunes, they'll only have to provide the music. We'll be the ones reaching out to the potential ticket buyers."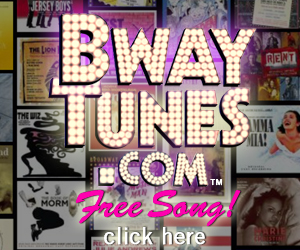 While Russek has been busy conceptualizing the whats and whys of the site and also designing its eye-catching look and feel, Hartog has been immersed in creating the innovative infrastructure for the site. What this has meant has been the development of an extensive, completely searchable database for the cast recordings. Want to find all of the shows that have orchestrations by a specific person or feature one of your favorite gypsies in the ensemble? Just type in his or her name and the cast recordings for shows that he or she was involved with pop right up. Try doing that in iTunes or at Amazon.
Further, when you pull up a cast recording, you will find not only the usual track list and song preview feature that's ubiquitous at all online music retailers, but also information that has been specifically amassed for BwayTunes.com: the complete opening night credits for a show, as well as handy links to its Wikipedia entry and even the New York Times first night review of the production. And, should you really want to dive into the music, there will be the ability to search for — and buy on the spot — sheet music for songs from the show.
Hartog and Russek believe that these features will help to create the digital equivalent of the shop owner who was on hand to answer his or her customers' questions. There's one other aspect of the site that they're pointing to proudly as they launch: the array of writers that has been assembled to contribute blog posts that will illuminate the music of both today and yesterday.
Among the experts who will be contributing to the site as it launches are playwright and former music industry executive Bill Rosenfield; music director and orchestrator Ted Sperling; and arts journalist, theater historian, and librettist Erik Haagensen. In the weeks to come, guest bloggers will join into the discussion. Russek is talking to some of Broadway's brightest talents about lending their insight and expertise to the mix at the site.
Russek and Hartog also turned to me to serve as editor of these writers' and others' work. They've also entrusted me with "stocking the shelves" for the site. It has been an amazing opportunity to not only make sure that all of the hottest new releases are available at BwayTunes.com, but also to search out little-known recordings that I think visitors will want to sample. I couldn't be more proud to be a part of this terrific adventure.
So click on over to BwayTunes.com. I'm betting you'll like what you find.
Show Music D...
#ThrowBackThursda...