This year has us "waving through a window" and saying goodbye already! In 2018, not only did Bette Midler say "So long, dearie" to Broadway, but audiences welcomed her back to the Harmonia Garden with similar fanfare. And Al Roker, Cuba Gooding Jr., and Bruce Springsteen graced us with their talents on stage. If we "could turn back time," we'd relive so many of these other unforgettable moments of the year.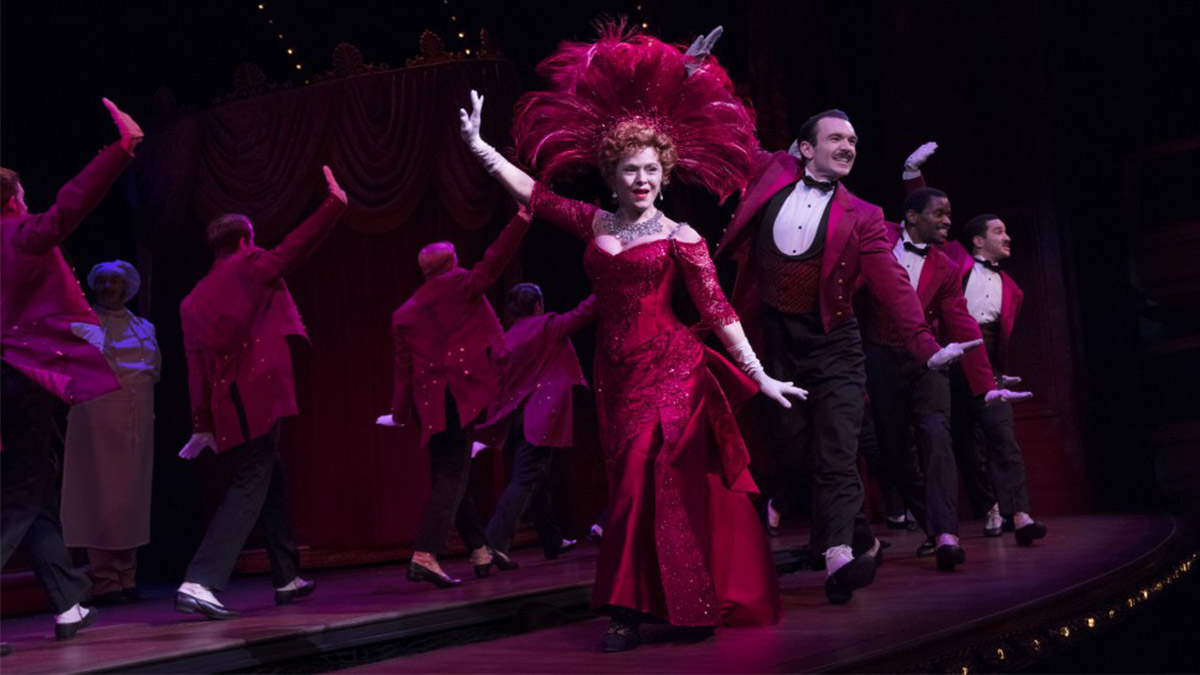 In January, Bernadette Peters "descended a staircase like she invented stairs," praised Entertainment Weekly, as she returned to Broadway as Dolly Levi in Hello, Dolly! opposite Victor Garber. The dynamic duo —who last performed together as Cinderella's stepmother and the king in ABC's made-for-TV remake of Rodgers & Hammerstein's Cinderella in 1997 — took on the show's leading roles for a six-month run. On their re-opening night, Peters paraded along a red carpet that led from the Shubert Theatre to Sardi's, where she celebrated with family and longtime friends, including Joel Grey and Bob Mackie. Garber told Entertainment Tonight of the opportunity: "Once I knew Bernadette was involved, I jumped at it and said, 'Of course I want to do it.' Then I went to see the show after I said yes. It's what you call a no-brainer."
Jimmy Buffett sang on stage at the Marquis Theatre barefoot with the cast of Escape to Margaritaville when it opened on Broadway in February. Beach balls were thrown into the audience for a group singalong with the music icon. The show marked the Broadway-book-writing debuts of TV's Mike O'Malley (Glee) and Greg Garcia (The Guest Book). At the afterparty at Pier 60, cheeseburgers in paradise were served along with — you guessed it — plenty of margaritas. There was also a tropical photo booth.
In March, Frozen songwriters Robert Lopez and Kristen Anderson-Lopez were awarded their second Oscar for the song "Remember Me" from Coco. The Academy Award for Robert Lopez marked his second EGOT, making him the first person in history to achieve such an honor. Later that month, the celebrations continued as Frozen opened on Broadway at the St. James Theatre, starring Patti Murin as Anna and Caissie Levy as Elsa.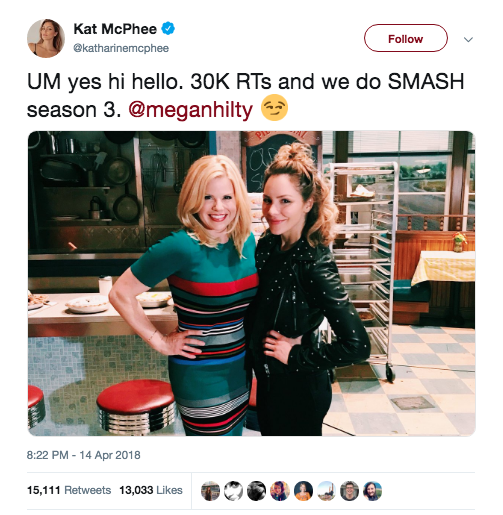 Smash star Katherine McPhee made her long-awaited Broadway debut at Jenna in Waitress at the Brooks Atkinson Theatre. The 34-year-old former American Idol contestant took on the role beginning in April for a limited run, which was then extended until August. During one Saturday night performance, McPhee reunited with her Smash costar Megan Hilty backstage, posing appropriately with a pie. Joking with fans on twitter, McPhee wrote: "UM yes hi hello. 30K RTs and we do SMASH season 3." They are about halfway to that goal.
Spongebob SquarePants: The Musical and Mean Girls tied for receiving 12 Tony Award nominations in May. Former Smash stars McPhee and Leslie Odom Jr. reunited to announce the nominations at the New York Public Library — where McPhee funnily mispronounced "SpongeBob" several times. The actress later tweeted about the mistake, poking fun at herself.
Sarah Bareilles and Josh Groban hosted the 72nd Annual Tony Awards in June. The Band's Visit, which earned 11 nominations, took home 10 awards, including Best Musical. Katrina Lenk, Tony Shalhoub, and Ari'el Stachel all took home acting trophies. Composer David Yazbek won his first Tony Award for writing the music and lyrics. Book writer Itamar Moses went home a winner as well. The Band's Visit also won for best lighting, sound, direction, and orchestrations. Also that evening, Marjory Stoneman Douglas High School drama teacher Melody Herzfeld took home the prestigious Excellence in Theatre Education Award. During the broadcast, her students surprised the audience with a performance of "Seasons of Love" from Rent.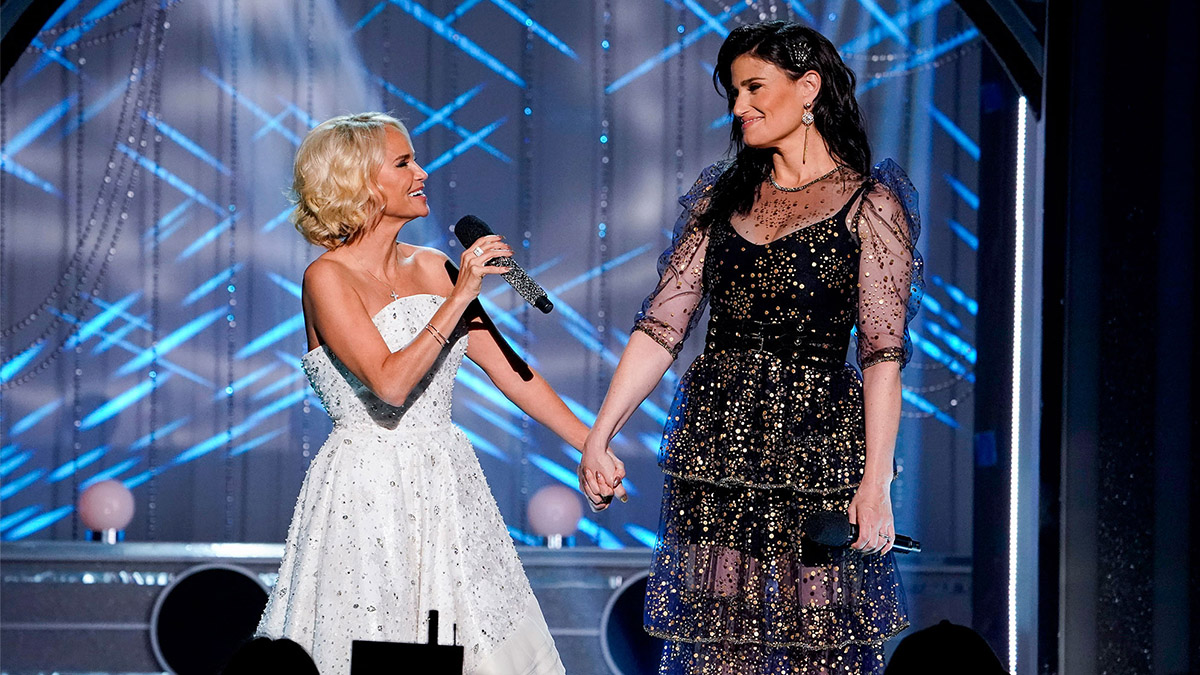 Jessica Vosk flew into Emerald City in July as Wicked's 20th Elphaba on Broadway. The former Wall Street worker turned musical theater star has been taking the show to new heights eight times a week at the Gershwin Theatre. The Stephen Schwartz musical celebrated its 15th anniversary this year with a special NBC telecast honoring the show. Its OGs Idina Menzel and Kristin Chenoweth hosted the event. Vosk told Broadway Direct of being a part of the celebration: "The show is as relevant, if not more relevant, now than it was when it first opened."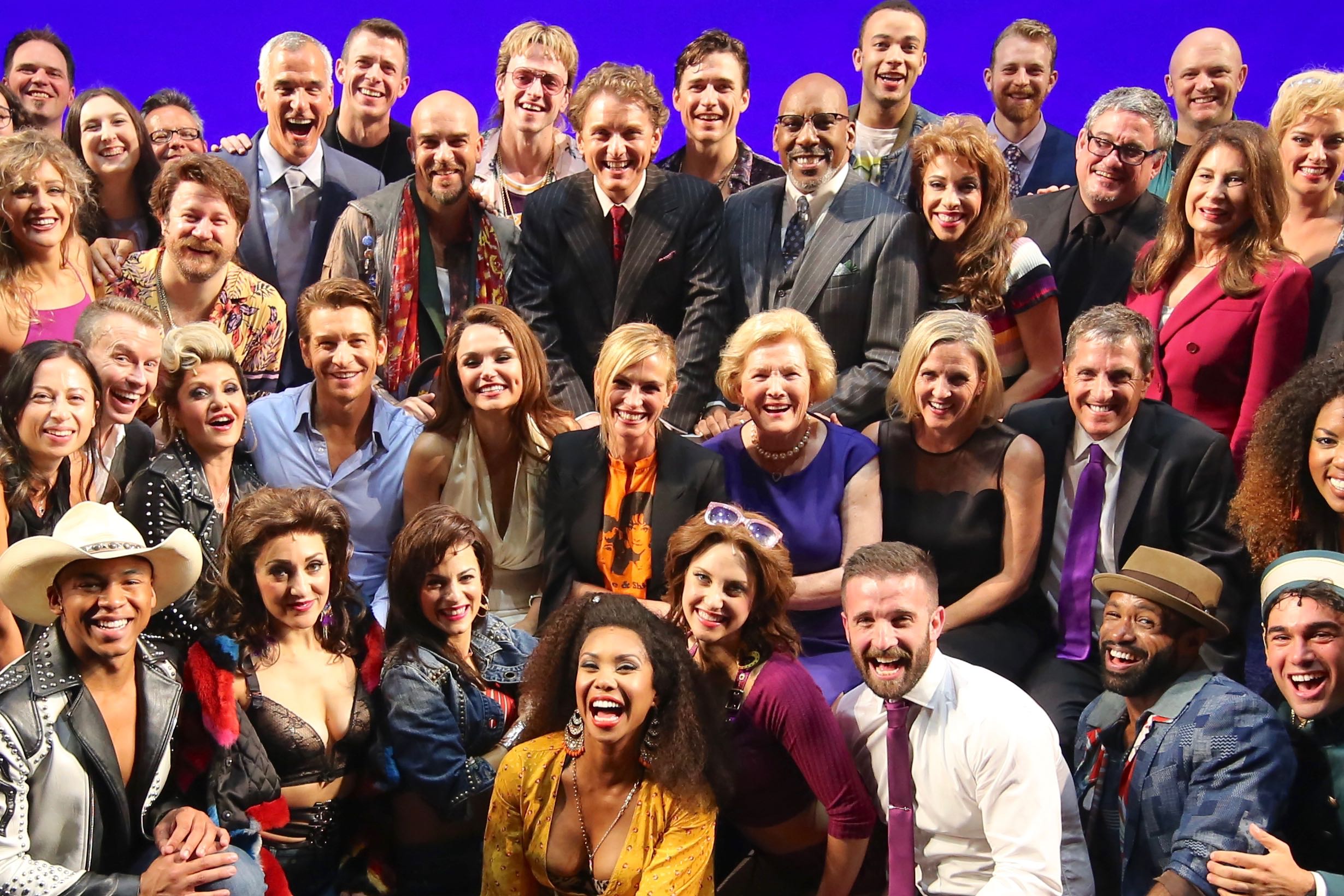 Julia Roberts went to see her iconic character Vivian Ward sing in the Broadway reincarnation of Pretty Woman — while wearing a Laverne & Shirley T-shirt. (Famed film director Penny Marshall, who played Laverne on the TV show and whose brother Garry directed Pretty Woman on screen, passed away this month.) The Thursday night show Roberts attended in August was a special performance in honor of Garry Marshall, who also cowrote the musical. Garry passed away before the show opened at the Nederlander Theatre. Roberts later posted about meeting the new Vivian, played by Samantha Barks, on Instagram, writing, "lovely to meet this talented woman."
All Broadway theatres dimmed their lights on September 19 in memory of Marin Mazzie, who passed away six days earlier from ovarian cancer. Mazzie earned Tony Award nominations for roles in the musicals Passion, Ragtime, and Kiss Me, Kate. Her last performance on Broadway was in the most recent revival of The King and I at Lincoln Center. Her husband of nearly 21 years, Jason Danieley, who's currently starring in Pretty Woman, penned in a Facebook post, "She got out of life all that she could. She was on a road to enlightenment years before her diagnosis." Marin Mazzie was 57 years old.
Laura Benanti fulfilled her lifelong dream of starring as Eliza Doolittle in My Fair Lady on Broadway in October. The Tony Award–winning actress had been vocal for years of wanting to play the part, telling Entertainment Tonight in 2017 she'd give her "left pinkie" to do it. Benanti, who took over from Lauren Ambrose, told Broadway Direct of the opportunity, "I think playing my dream role while being a mom is pretty magical. I don't know what can top it."
The Prom made history in November's Macy's Thanksgiving Day Parade. During a performance of the number "Dance With Me" from the new musical, two of the show's leading ladies (Caitlin Kinnunen and Isabelle McCalla) kissed on national broadcast television. It marked the first LGBTQ kiss in the parade's 92 years. "Broadway's The Prom is grateful to Macy's and NBC for their acceptance and inclusivity of a community and a story that is about acceptance, tolerance, and love," the musical's producers Bill Damaschke, Dori Berinstein, and Jack Lane told Entertainment Weekly in a statement.
Cher took the stage at the Neil Simon Theatre and performed a duet with Stephanie J. Block at December's opening night of The Cher Show. It had audience members, including celebrities such as Hoda Kotb, reaching for tissues. At the same performance, Kanye West was caught on his phone in the middle of the show, and Jarrod Spector, who plays Sonny Bono, tweeted about the rapper's bad manners. West later replied, "Please pardon my lack of etiquette. We have so much appreciation for the energy you guys put into making this master piece."
The queen of pop celebrating her biographical musical on stage cast could not have been the more perfect way to end 2018 which started with another musical icon performing with its cast as well. A simple sponge and some mean girls tied for award recognition but it was a lost Egyptian band that topped for trophies. No one mourned the wicked as Broadway toasted to 15 years of two famous witches while a princess with powers miraculously melted hearts.
As we look into 2019, Broadway can expect to see Frozen film star, Santino Fontana, dress as a woman in Tootsie while audiences will learn what a SQUIPP is in Be More Chill. The next biomusical to open will be Ain't Too Proud: The Life and Times of the Tempations. Beetlejuice, Hadestown, plus revivals of Oklahoma! and Kiss Me, Kate will also grace the theater district. Hillary and Clinton, King Lear, and Gary: A Sequel to Titus Andronicus are plays with all star casts not to be missed.